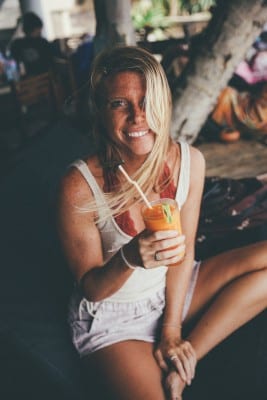 We're super excited that one of our favorite yoga teachers is coming back! Golden Buddha yoga trained Arles is returning to the island beginning of December and stays until end of February. We asked Arles for her best Sri Lanka tips.
Name: Arles duPont
Age: 26
From: Ocean City, New Jersey- a small & vibrant surf town.
Instagram: @arlesdupont
Yoga background:
2015 Trained with Golden Buddha Yoga in Baja, Mexico
2016 Thai Massage Training with Golden Buddha yoga in Ocean City, New Jersey
2017 Trained with Maha Vidya School on Oahu, Hawaii
Taught for Sunshine stories in 2016 for the months of February and March
Currently teaching at Golden Buddha Yoga in Ocean City, New Jersey.
Three things you can't travel to Sri Lanka without:

-Sunscreen- lots and lots of sunscreen.

-A surfboard.

– A camera
We're so stoked that you're coming back to teach at Sunshinestories Arles, what made you make that decision?
I consider this a once in a lifetime opportunity and I am fortunate enough to have gotten offered it twice- I couldn't pass it up. I am extremely grateful. Plus, I have been craving Bandulas coconut carrot sambol ever since I left!
What do you think makes Sunshinestories a good surf & yoga retreat?
Sunshinestories has an overall amazing vibe. Petter and Linn created a perfectly balanced schedule for the week- there is so much room for growth during your stay. I love the connections that Sunshinestories has with the locals and their involvement in the local village, it is really special.
You're also a surfer, how would you say yoga helps your surfing or the other way around?
Surfing and yoga compliment each other in the best of ways. Yoga has for sure helped to me to become more observant of my body and my surroundings. More intuitive. I also believe that any grace that I have (or may not have haha) while surfing is derived from yoga as well. Whenever I can get on my mat and catch a few waves in the same day- my overall happiness and well being is at its best.
Favorite surf break in Sri Lanka:
That is a tough question! Lazy Rights- I caught some of the most dreamiest waves there. I have no doubt that Arugam Bay would be on the top of my list once I get a chance to surf it!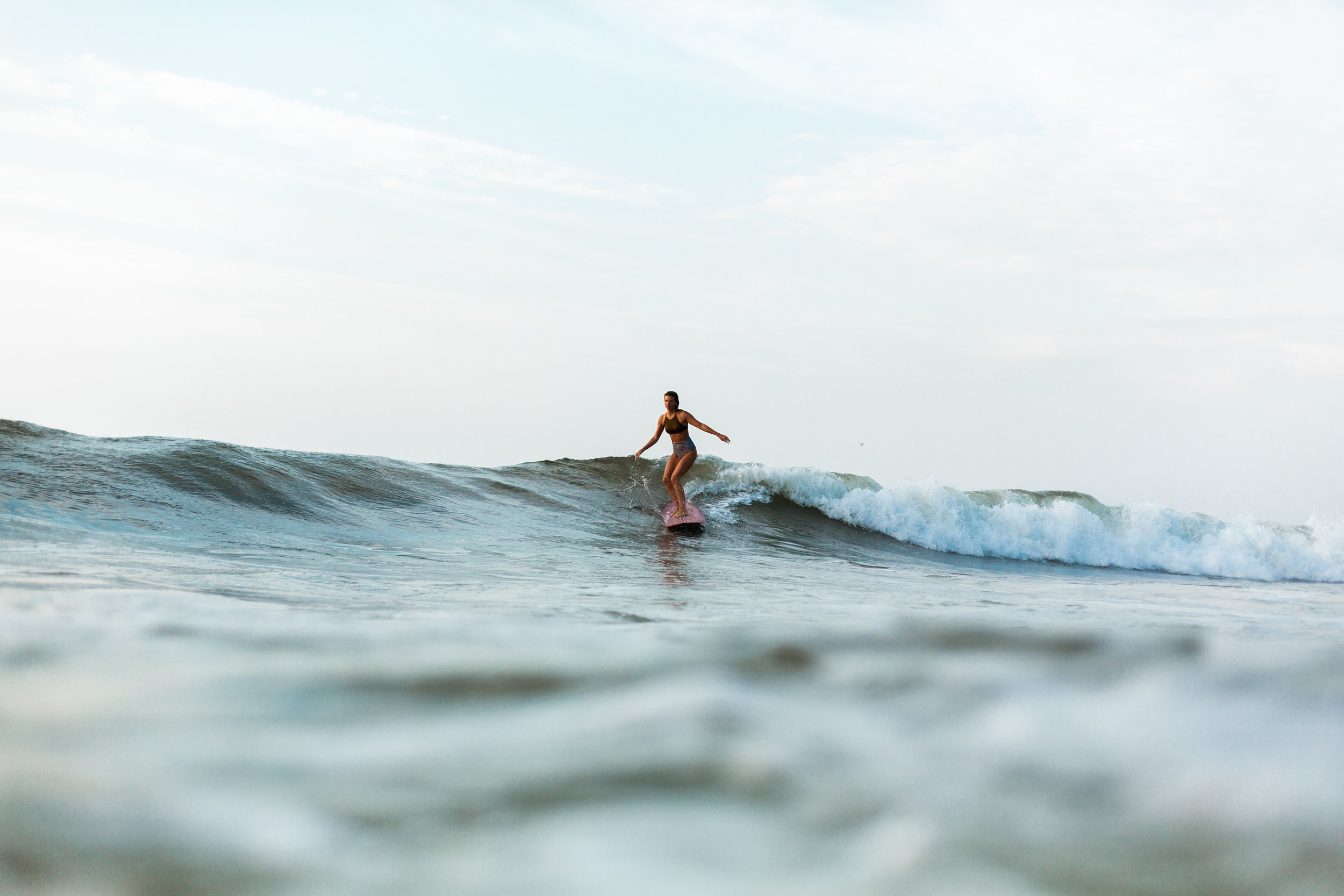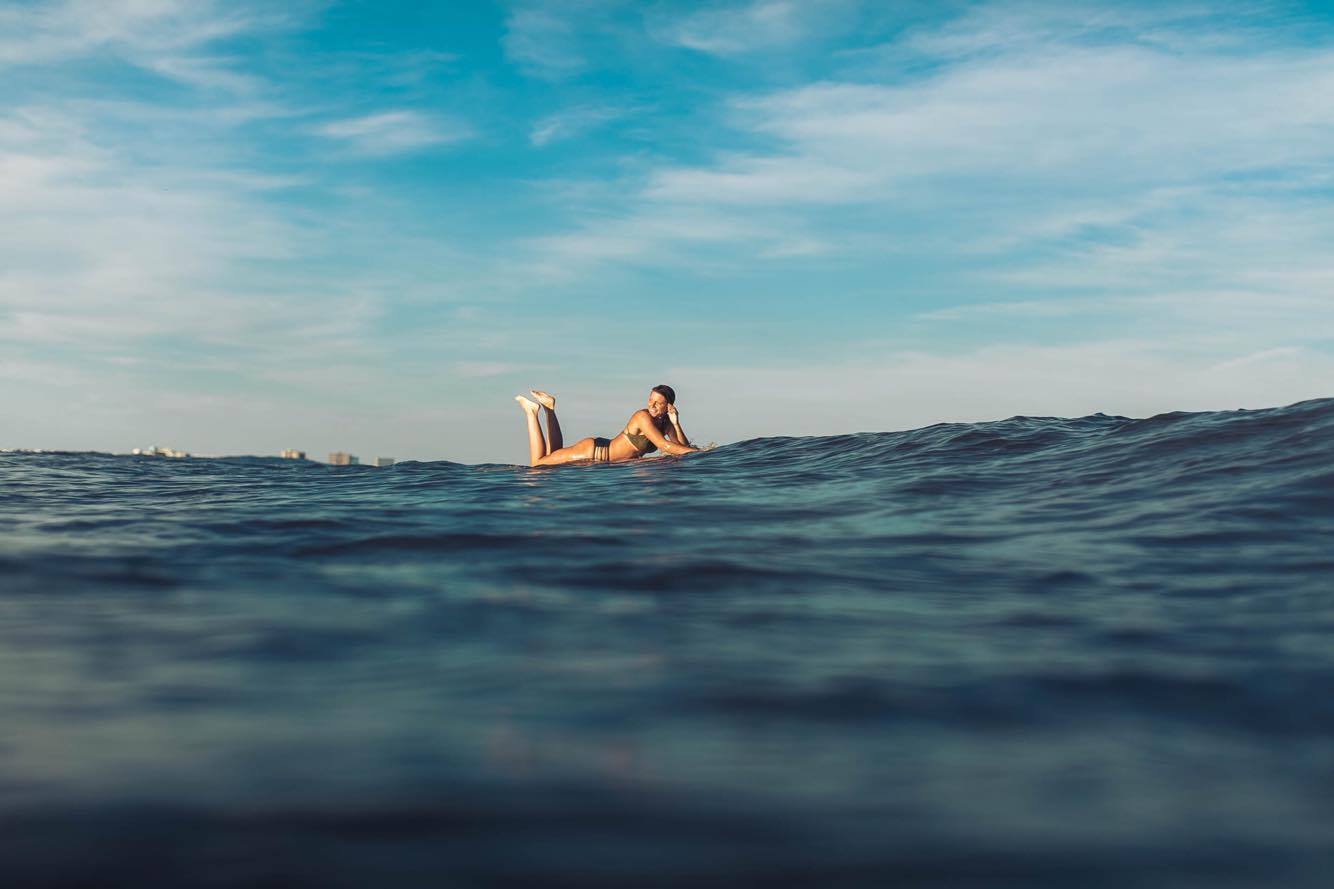 Favorite surfboard:
I have been embracing stepping out of my comfort zone recently so, I have been riding a bunch of different boards- but my go to is somewhere between a 9'2 to 9'6 noserider. I also am a bit obsessed with my 7'2 mini lovebird by Bing Surfboards. Magic.
What do you say if someone says "I'm not flexible enough for yoga"?

I would say- yoga isn't being able to touch your toes, it goes way beyond the physical aspect that many people may associate with yoga. Your practice on the mat allows room for self discovery both physically and mentally while presenting to you the necessary tools to navigate this complicated thing called life closest to your personal truth.
What do you look forward to most about returning to Sunshinestories and the little village of Ahangama? 
Haha EVERYTHING- but i am most excited to form connections with people from all around the world, to learn even more about the Sri Lankan culture, the beautiful water, dreamy waves, and of course rice and curry.
Thank you so much Arles, we really look forward to have you here! If you wanna book into our surf and yoga retreat, press here (link).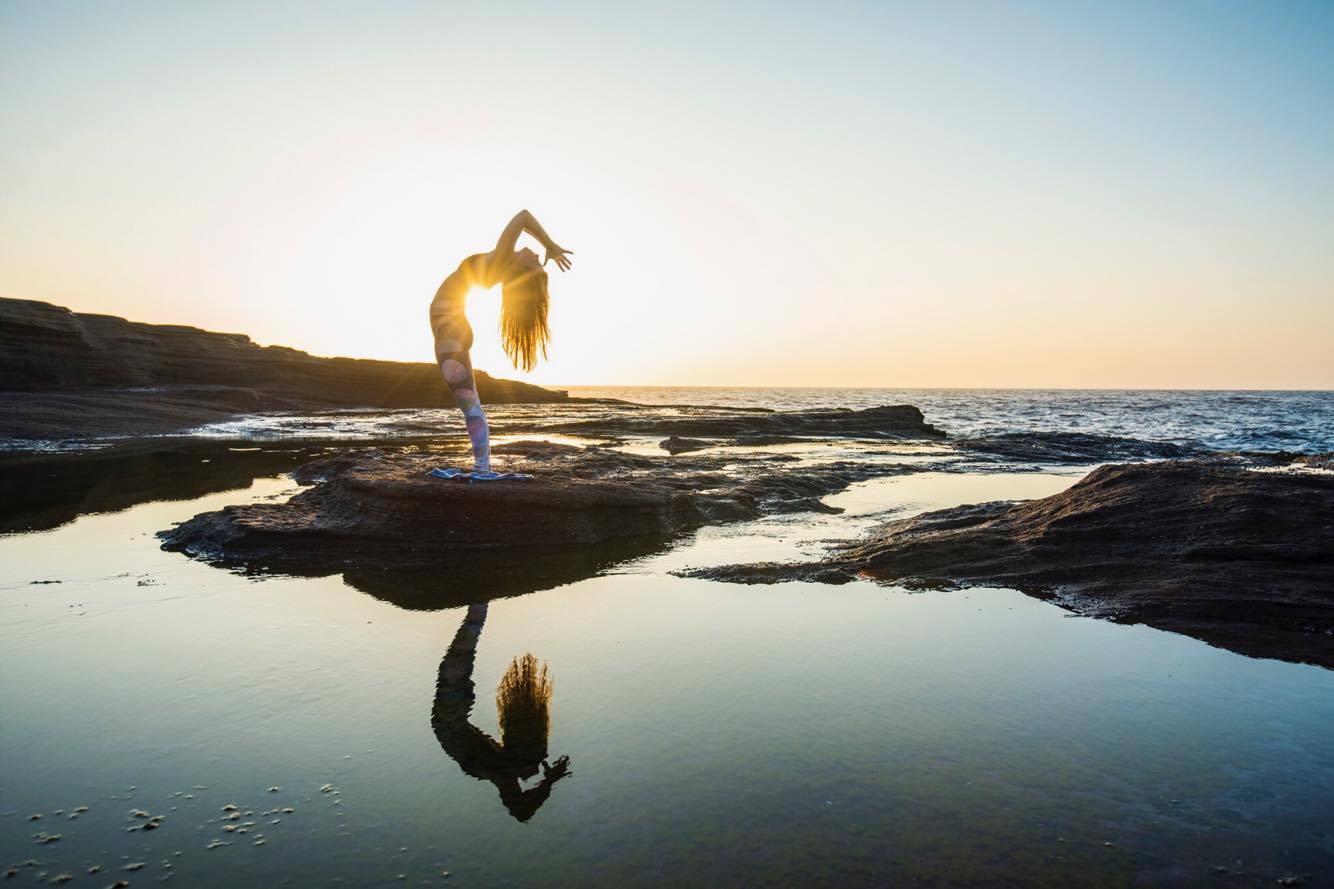 Photos by us, Magi Kernan & Ryan Moss.