We're trying to make as little impact on the environment as possible, provide the local community with jobs as well as spearheading local development initiatives
Our approach to sustainability on Sri Lanka
In around 400 years the first piece of plastic ever made will have decomposed. By then, trillions of particles of plastic will be contaminating our planet.
Our retreat, a sustainable way of living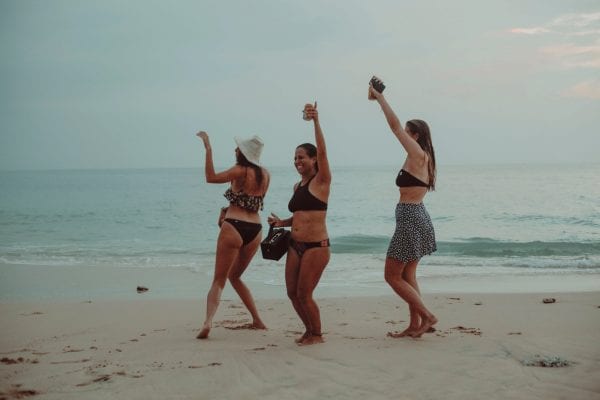 We'd lie if we say that we completely designed the property to be 100% sustainable since we didn't build the villa, but they say trends come and go, and 100 years ago these kinds of dutch colonial houses was built with sustainable living in mind. Back then electricity was almost not available in Sri Lanka, and air-condition and other modern amenities were totally unavailable. So they built the houses in a way to make them cool and comfortable in a natural way; thick limestone walls, clay tiles in many layers, natural ventilation above windows and doors, long overhanging roofs to reduce direct sunlight hitting the walls or casting sun inside the windows and hence warming it up, big courtyards and doors and windows in both direction to allow a breeze through the house as well as natural light. There is a wooden attic above the main house, making the downstairs even cooler as it works a natural insulation layer. The tall palm trees in our garden provide additional shade for the house. So many clever things they though about back in the days. Today, with everyone designing their new hotels with sustainability in mind this kind of thinking comes back, however, it's so expensive and technical to build this way today that few people can afford it or know how to do it. We've embraced these design elements yet implemented modern commodities without destroying these kind of sustainable design ideas.
Other aspects that make the building sustainable is it's setting, we think it is incredible to live 500 meters off of the sea. Our distance from the sea allows us to have an open-air living room and bedrooms without everything getting salty from the sea breeze but still getting the breeze enough to cool it down. It also means the house needs a lot less maintenance and paint.
The locals know best
We believe it is important to engage with the locals. We depend on the village to operate. This means our guests get a feel for the local life that differs from the more resort-style villas on the beachfront. We are constantly working towards a sustainable way of living and doing business on Sri Lanka and engaging with the local community is a big part of it. We often support local initiatives – small as big. Since we are surfers we've supporting the Sri Lankan Surfing federation since the day they were founded to promote surfing in Sri Lanka. To give an opportunity to the local surfers to compete on the world tour is one of the few things they do. We've also regularly supported local surf clubs by donating money and surfboards for competitions and other purposes.
No one can do everything but everyone can do something
A short list of things we do:
There is no air condition in the rooms. Instead, the house, built with thick walls and surrounded by palm trees, has a wooden upstairs and open ceilings to keep cool.
We are organizing a weekly beach clean at any of the local beaches that we think need it the most
We are using bio-degradable garbage bags at the retreat + for the beach cleans
We are part of the "Take 3 for the Sea" initiative, basically it means that each time we go to the beach for surfing or for any other event, instead of polluting it with more garbage, we will do the beach a favor and pick up 3 pieces of plastic items left behind by someone else, it's a small step, but doing it every day, we are part of a community picking 10 million pieces of plastic per year from the beach
Instead of buying a lot of plastic bottles, you can fill up your water bottle at our Honesty Bar
We have our own push bikes at the retreat, free for our guests to use during their stay to bike around the village or to the surf
All our wastewater is collected in septic tanks and not let out in the environment, this may sound like something basic, but in fact, in Asia, a lot of hotels and guest houses don't even fulfill this basic requirement
The warm water comes from our solar energy panel.
We don't use plastic straws but reusable metallic ones
We use sustainable eco coconut housekeeping product for our housekeeping
We don't have a pool, but are happy to help you get to one of the natural oceanic reef pools near to our villa, or if you fancy, we know of a hotel with an awesome saltwater pool.
Our food is sourced locally. Many things come straight from our garden including bananas, aloe vera & coconuts and as much as it's possible to the source, it's also organic
We support the local economy by hiring staff and buying food from the area.
Most spices, rice, and other food items are bought from farmers market by weight and not in plastic containers.
We separate plastic, paper, organic, glass, etc. and send it to a recycling center. We reuse what we can.
We hire women – on Sri Lanka it's common that women do not work. Women traditionally take care of their household and family. Even if it's just a small step in the right direction, we're glad to be able to give them the opportunity to earn their own salary.