Long story short:
We're Petter & Linn. We are a couple who share the same hunger for adventure, good food and waves. We started sunshinestories.com back in 2009 before taking off on a journey around the world. It was our way to keep in touch with family and friends as well as a place to put some of our photos. Since the first blogpost six years ago, the blog has evolved with us. We started to make mini interviews, "sunshinestories" about inspiring people living the lives we could only dream of. The blog grew to a lifestyle blog and we got brands as Bing Surfboards, Billabong, GoPro, Sea to Summit and Fjällräven to support us. Six years later our blog once again grew to something else. We moved to Sri Lanka and created a real life concept where you can come live your own "Sunshine Story".
Petter Toremalm
Instagram: @pettertoremalm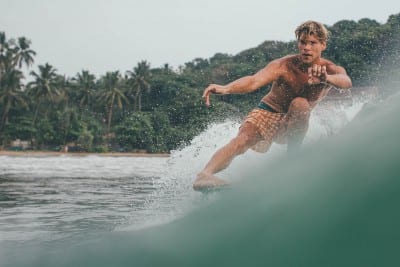 Born: Torekov, Sweden
Studied: Media & Communication at Malmö University, Photography
Favorite surfboard: Bing Dharma 5'8 & Bing Noserider 9'6
Words to live by: "It's all about where your mind's at."
Favorite thing about Sri Lanka: The waves, the people, the food, the nature, gaah i guess it's the whole mix of everything that makes Sri Lanka fantastic.
Linn Lundgren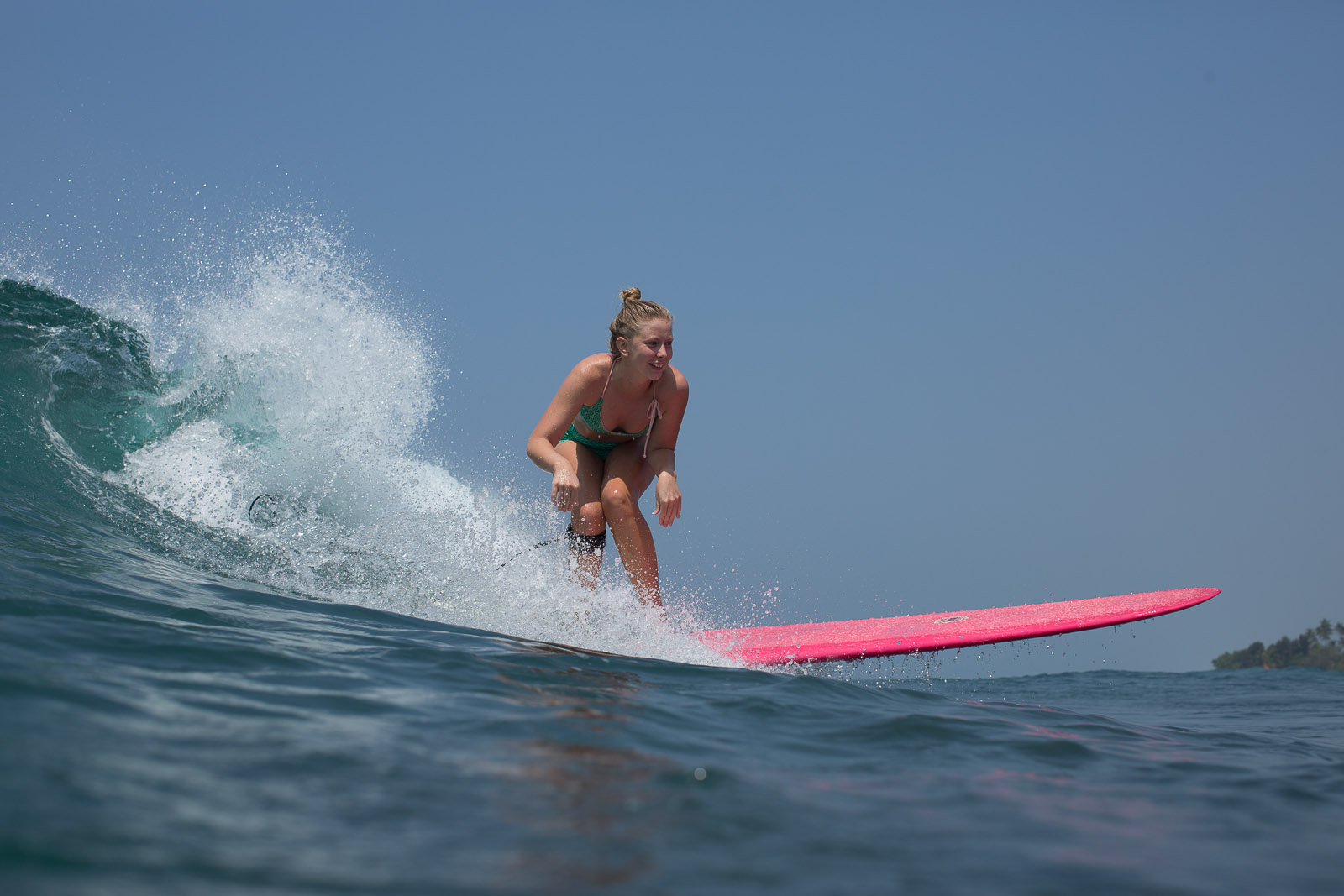 Instagram: @linnklara
Born: Förslöv, Sweden
Studied: Information Architecture at Malmö University
Favorite surfboard: Bing 9'2 California Squaretail
Words to live by: "What you think, you become. What you feel, you attract. What you imagine, you create." – Buddha
Favorite thing about Sri Lanka: The rhythm of life here. Makes it easier to live. 
Long story long:
When we met back in 2008, we were two teenagers who both shared the dream that we would one day get to roam the world. Coming from the same small peninsula in southern Sweden it was a wonder that our roads hadn't crossed before. I guess it's all about timing. In 2009 we graduated from high school and like many Swedes, we decided to work and save up money to take a gap year before starting university. We ended up taking three…
Planning our first trip, Petter wanted to travel to South Africa. I wanted to go to Bali. So we did both. After two months of travelling around South Africa, we continued to Bali via Laos and Thailand. We 'found' ourselves whilst travelling and learned many lessons we couldn't have learned anywhere else. After that first trip, we didn't feel like we were done travelling, so we continued. We surfed and ate our way through Borneo, Lombok, Singapore, Kuala Lumpur, Portugal, California, New York, Mexico, Guatemala, El Salvador, Nicaragua, Costa Rica, and Panama. The people we met during those trips have made us who we are today. The sweethearts, the assholes, the surf pros, the yogis, the locals, the taxi drivers.
We quickly agreed that our dream life together would be to live somewhere in the sun, surf peeling waves and eat good food. We've been dreaming up dreams together since we meet, and our everyday life consists of working hard to make those dreams reality. 
We quickly agreed that our dream life together would be to live somewhere in the sun, surf peeling waves and eat good food.
We found Sri Lanka back in 2010. When we were studying at University in Malmö, we kept coming back for a month during Christmas break. Last year we moved here to make our dream a reality.
A lot has happened in the country: the colonization by the Dutch and the British, the tsunami in 2004 and the civil war that brutally ended in 2009. Since 2009 the people have tried to build up everything a country in war doesn't have: a thriving economy, an infrastructure, a school system, and a tourist industry. Today they are on the right track. We're proud to support Sri Lanka by bringing tourists here and providing several local persons work via our retreat. It's an inspiring place to be right now. 
We are constantly searching for new people to join our dream and share it together with us and our guests here at Sunshinestories. Read on here, for more information on available positions.
(Prices starting at $899 for 1 week retreats)