Your waves won't go unseen since we have both video and still photographers who will tag along to shoot you. At the end of the week you'll receive a complimentary surf video as well as the possibility to add on a still photo package from our surf photographer.
The surf video
Our video photographers will follow you on your week and shoot video of each surf session. The video content will be shot with standard camcorders with the main purpose to analyze your surfing with your surf coach at the end of each day. From this content, you will receive a complimentary video with your best waves caught during the week.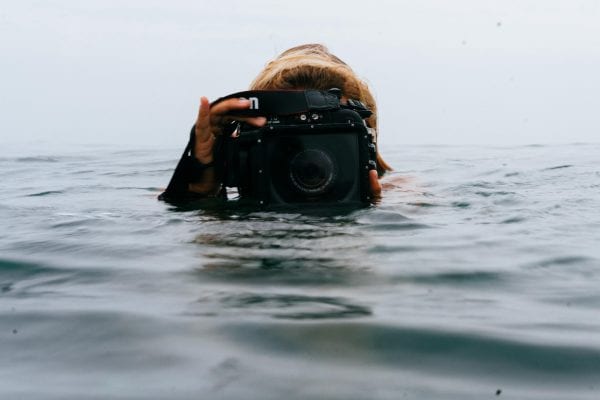 Our professional surf photographer
Our surf photographer on the other hand, has professional DSLR equipment and takes amazing still photos of you during the week. Depending on the number of guests the surf photographer will join a certain number of sessions and take some amazing surf photos of you. The still content is not included in your package but sold as an add on to your week. We recommend you to pre-book the photo package if you know that you're interested in it since then the photographer will know to prioritize you specifically to catch your best waves on picture.
The Photo Package
A selection of the best photos shot during your week
Rs 10,000.
Pre-book online at the time of making your booking and pay when you are here. Please find some sample photos taken by our resident photographers in the image gallery below.
Terms & Conditions:
The still photos shot by our surf photographer are not included in the weekly package but sold as an add on. The surf photographer may change the pricing on the package on their discretion, pre-book to guarantee the rate. There is no guarantee that the surf photographer will join every surf session and every activity, the surf photographer will plan the week according to the number of guests interested in the package. Photos taken may be featured on our social media channels and website. We aim to always have surf photographer available, however at some times, we might not be able to offer surf photography, if you have pre-booked a package and the photographer is unavailable we won't charge you. The surf video is made with the purpose of analyzing surfing and will be given free of charge for you to keep as a memory, it's not an artistic video and it's not shot or edited at professional standards.
(Prices starting at $1099 for one week retreats)