Christmas day Sri Lankan style with lots of food and lots of surfing. Started off with some string hoppers for breakfast, a very tratiditional Sri Lankan breakfast.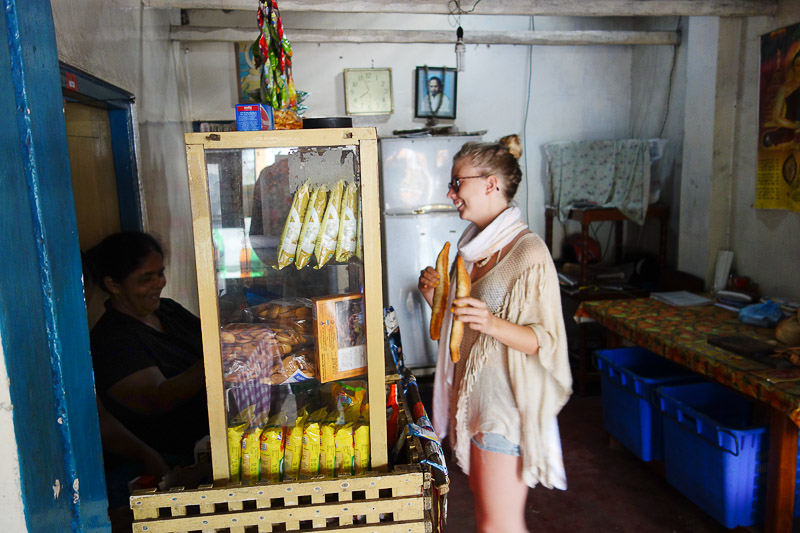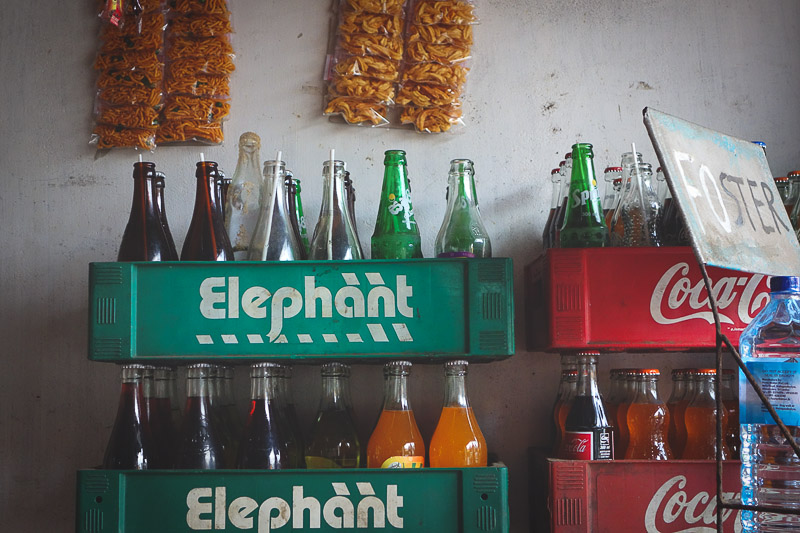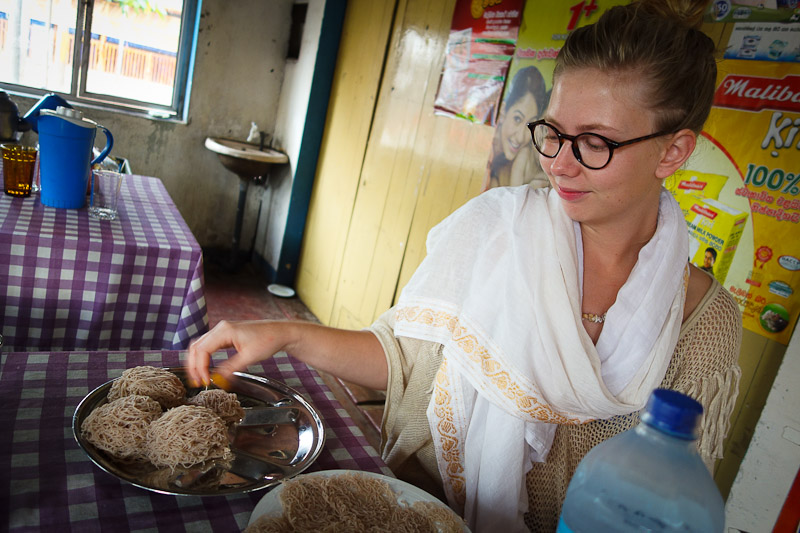 Then we got in a minivan heading south together with Didine and his family. We met Didine in the lineup at the main point, he's one of the few local surfers in south Sweden so we already knew each other, haha. The world is small.
We went to what they say is the most beautiful beach on Sri Lanka, Mirissa. And yes, it is very beautiful. Down south there are empty even more pristine beaches but you can't say Mirissa is'nt beautiful.
Palms are hanging over the beach, over the crystal clear water and in between is a space for you to relax and feel the gentle waves wash underneath your sunchair. Reef cover the beach so that you can swim and snorkel in little rock pools full of fish, which we did all morning.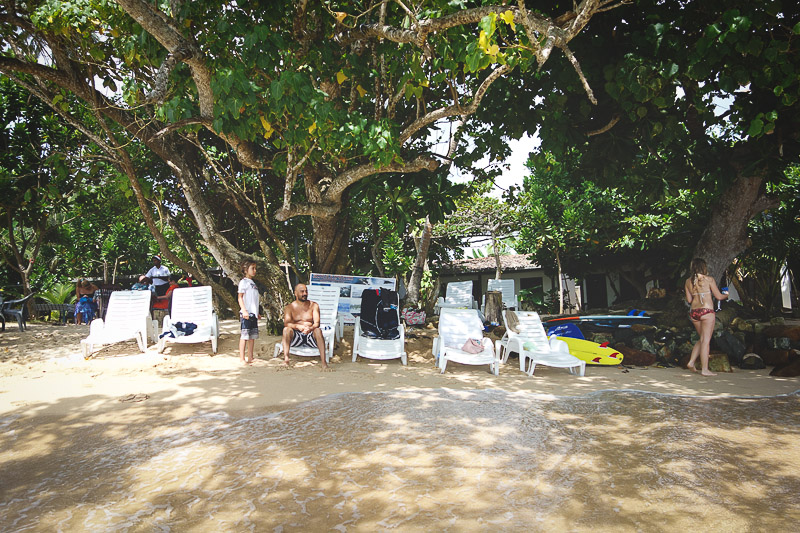 In the left hand corner, right in front of our spot on the beach there's a surf point that doesn't seem to get big or very awesome, but there where some fun longboard peelers to play around in. This is where we spent the whole Christmas day, surfing, relaxing and enjoying.
Petter & Didine heading out.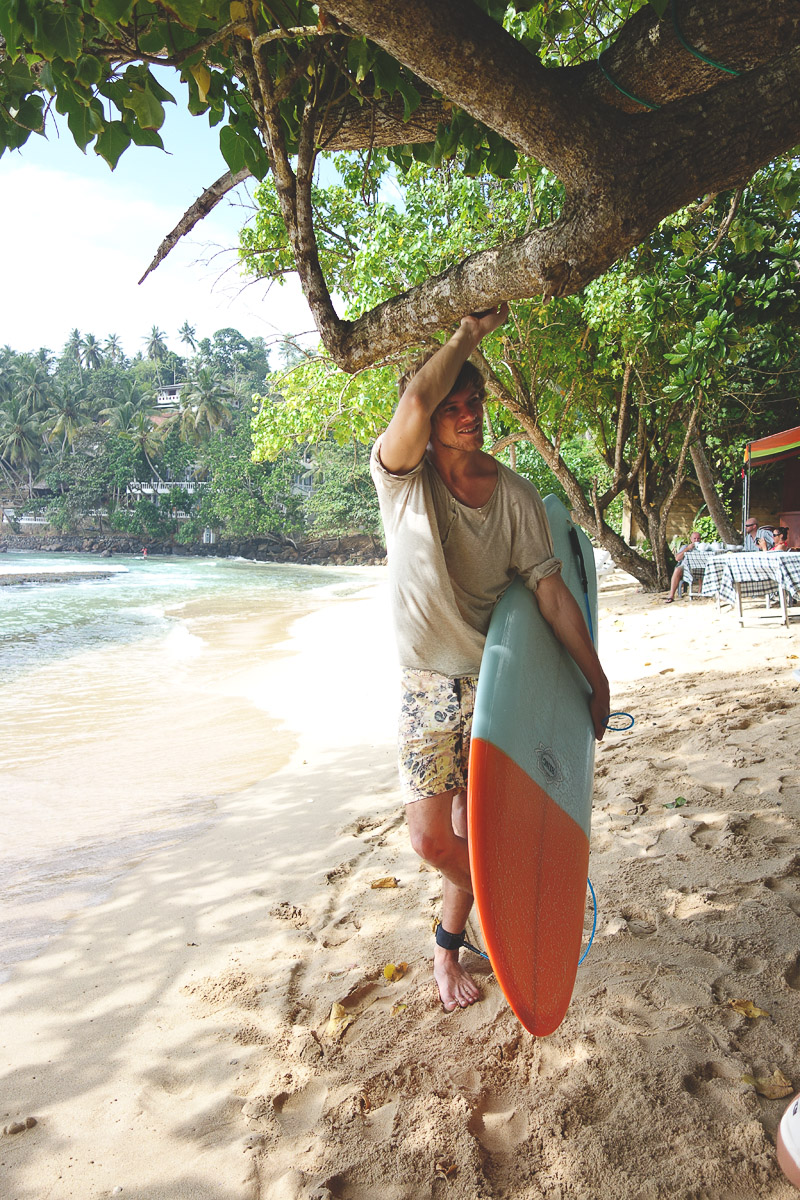 Coca Cola delivery by Santa.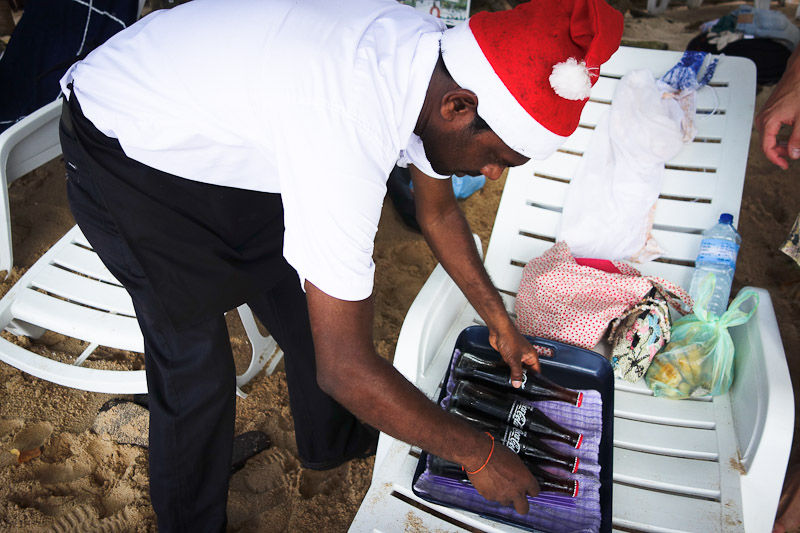 We went back to Hikkaduwa where we where going to have an eat-as-much-as-you-can buffé at a beachside hotel. And it was'nt just any buffé but a classic Sri Lankan wedding style buffé.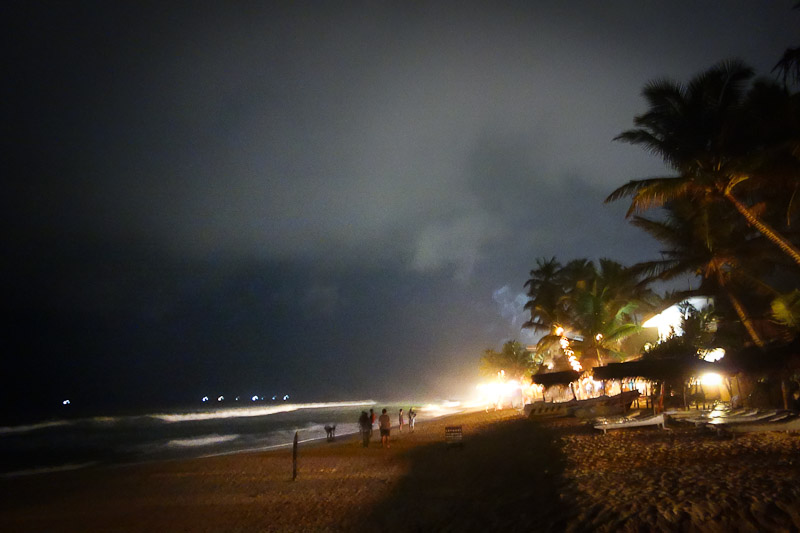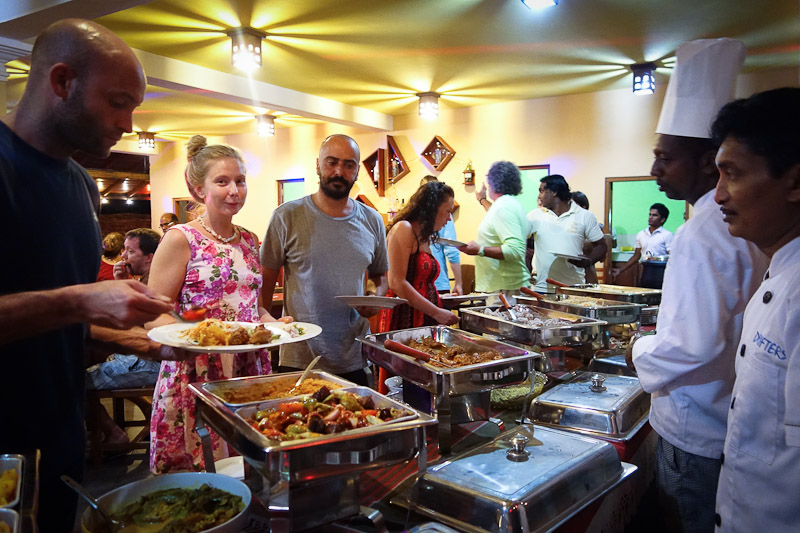 So this is what we had for "Julbord". I don't think the hotel owner had planned that there where going to be that many Swedes at the buffé. Swedes are know of feasting through the christmas and gain a couple of kilos is not uncommon. All of us had saved up all day to eat lots and we sure did! The hotel owner looked a little worried when we went to get more again, and again and again…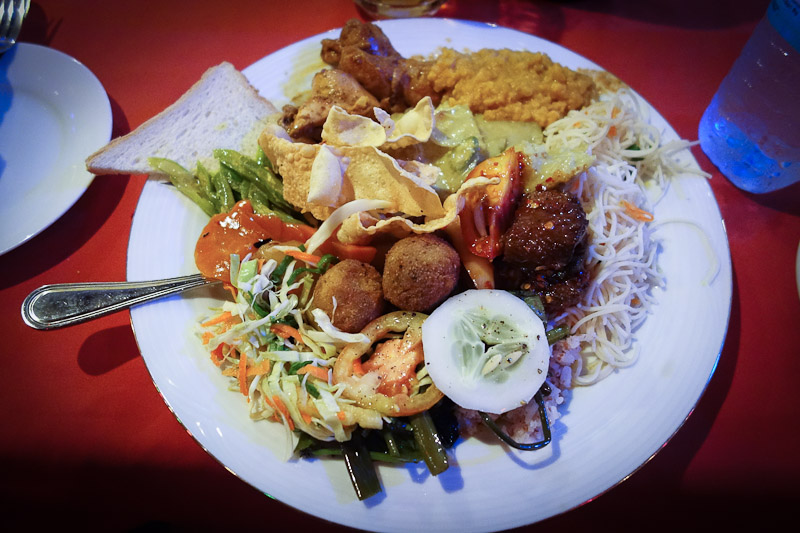 Linn, Ellis and Noam.
Our big Swedish table!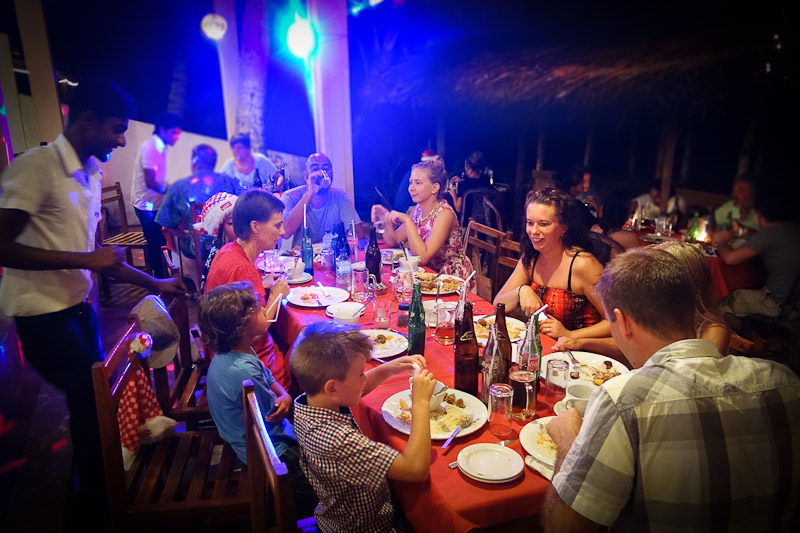 This most be the most beautiful Christmas tree on the beach, you should see the others!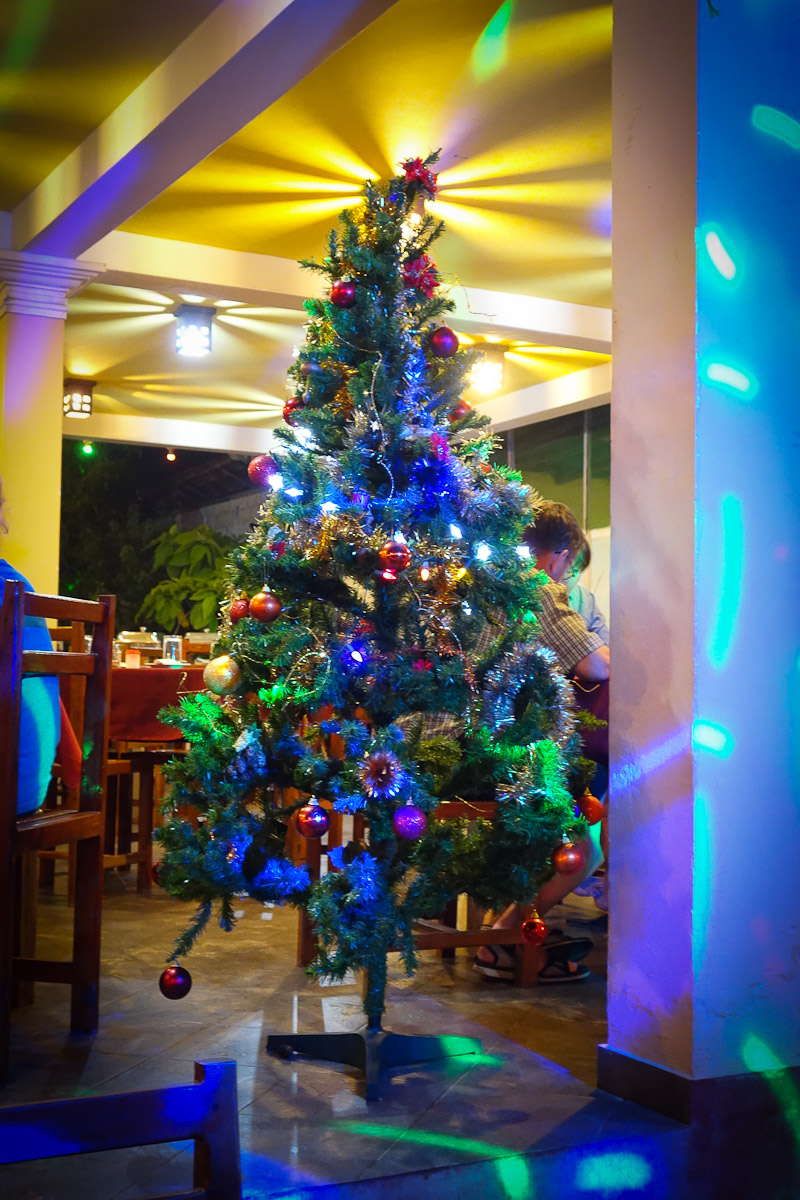 Called it off with watching some fireworks lightning up the beach. They must get the fireworks they don't want to ship anywhere else down here because they where so sketchy compared to what we get at home. The whole thing started to burn and shoot fireworks all over the beach.