We are back to the surf, yoga & breakfast rythm!
In Hikkaduwa we have our own golden triangle. We live at Vibration Hotel were we wake up, we grab our yoga mats and head over to Lyndon next door were we do our morning session, then we head to Vernons coffe shop right across the street were we have our coffe and musli. From Vernons you can access the surf which is right in front. This marks the triangle and you really don't have to leave it to have an awesome day. Only that these day it's off season and the surf in front is crap..
Lyndon Mason in Hikkaduwa is the guy that introduced us to yoga and we were so stoked when we met him on the beach on our first morning. It's the low season in Hikkaduwa so we were pretty much is only yoga students there = private sessions with Lyndon!
After yoga, breakfast at the coffeshop on the other side of the road. They have an amazing home made musli+fruit plate and a totally okey espresso (in sri lanka measure, amazing espresso).
Also back to drinking fresh Sri Lankan coconuts. They are just soo good! And healthy energizers!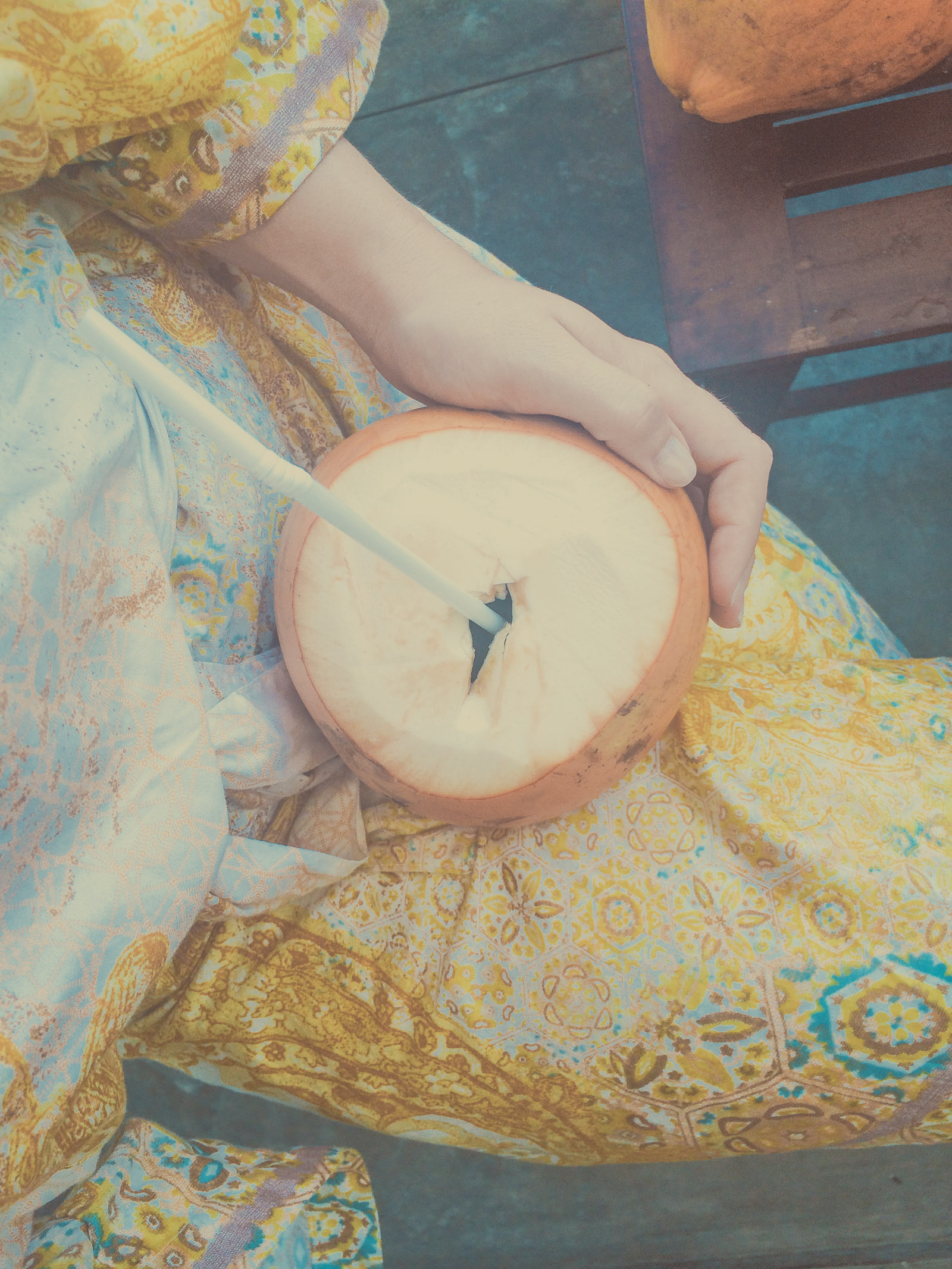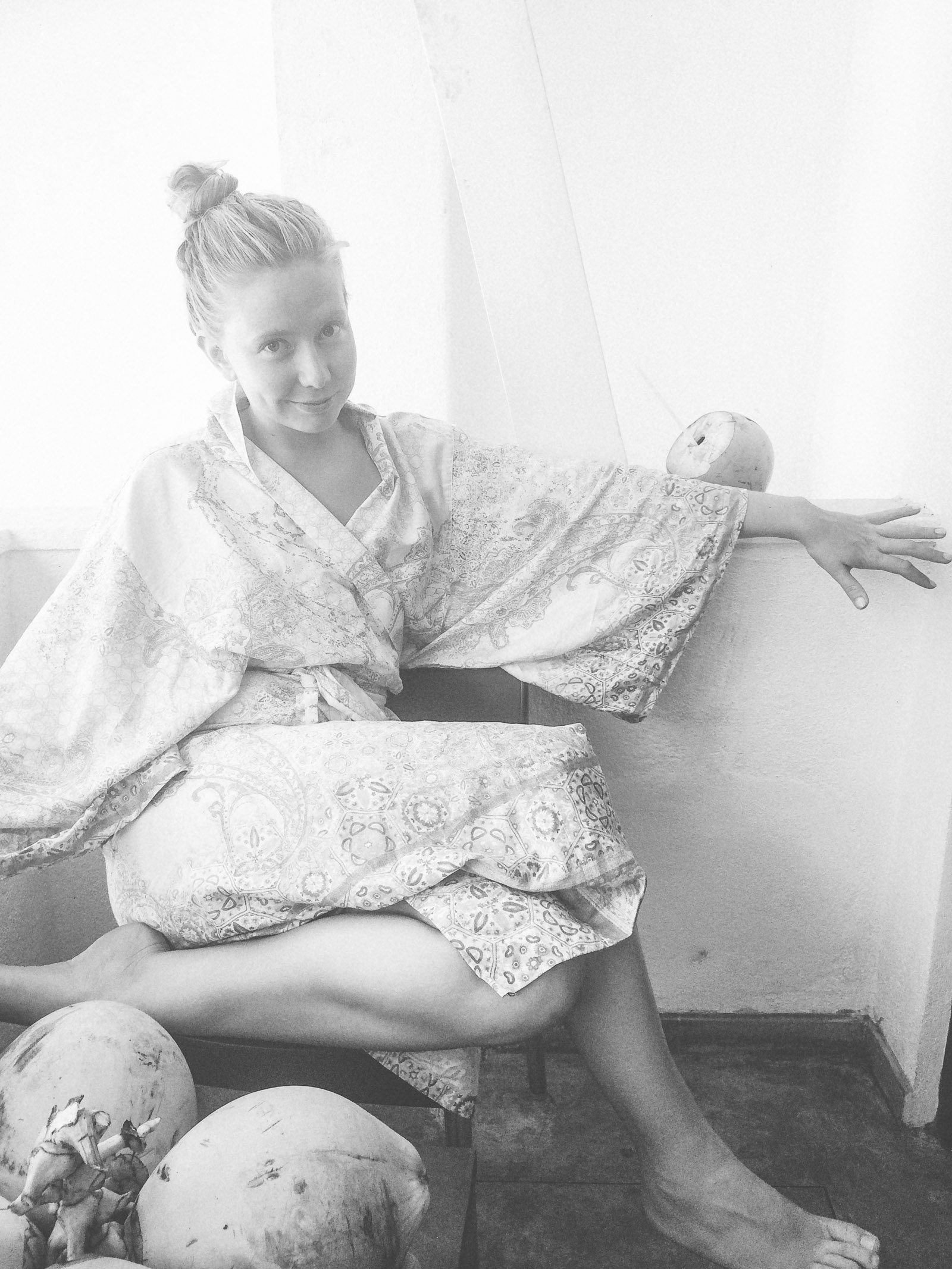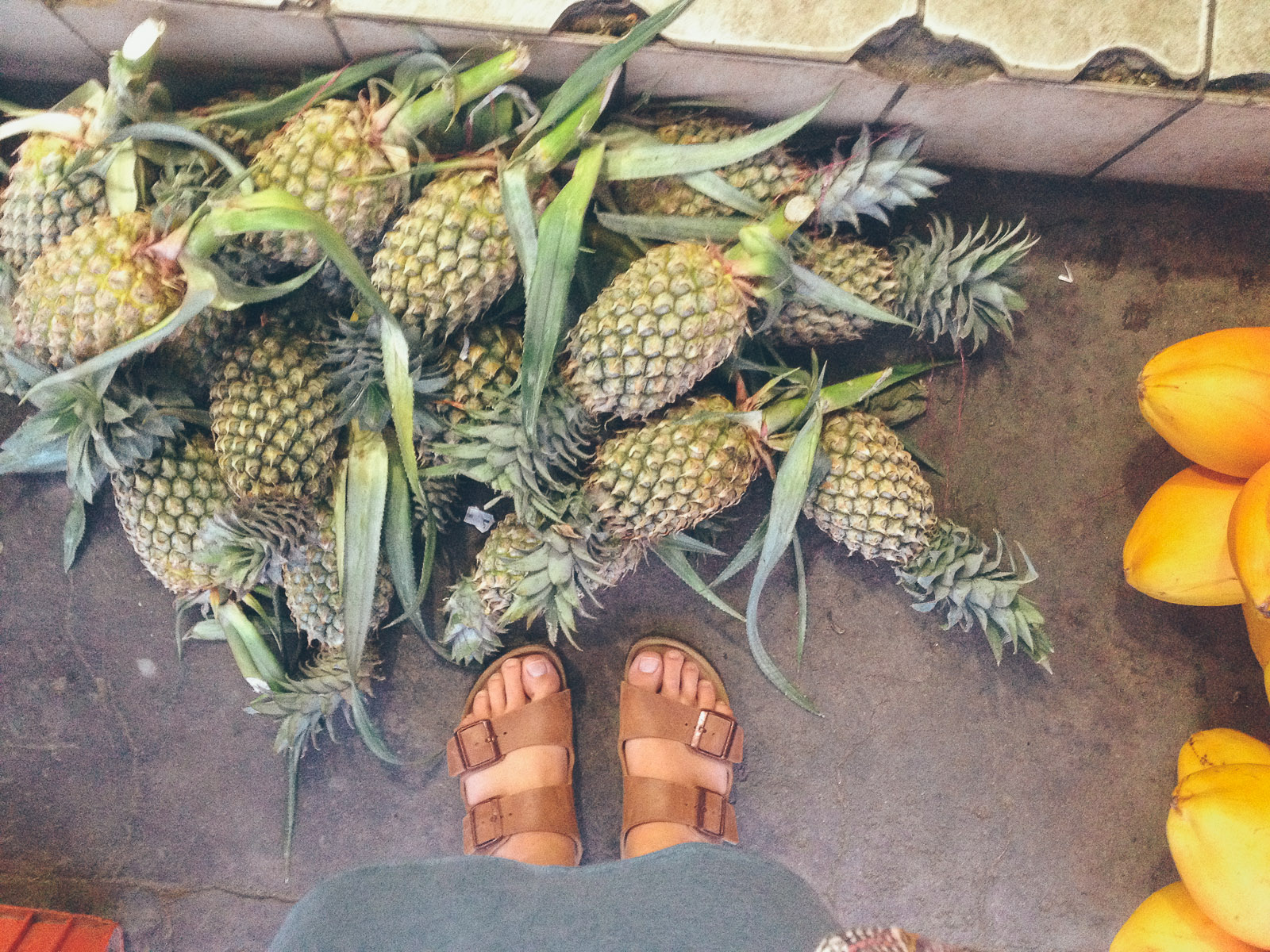 First surf in a looong time. Feeling so stiff and not used to this, huh..