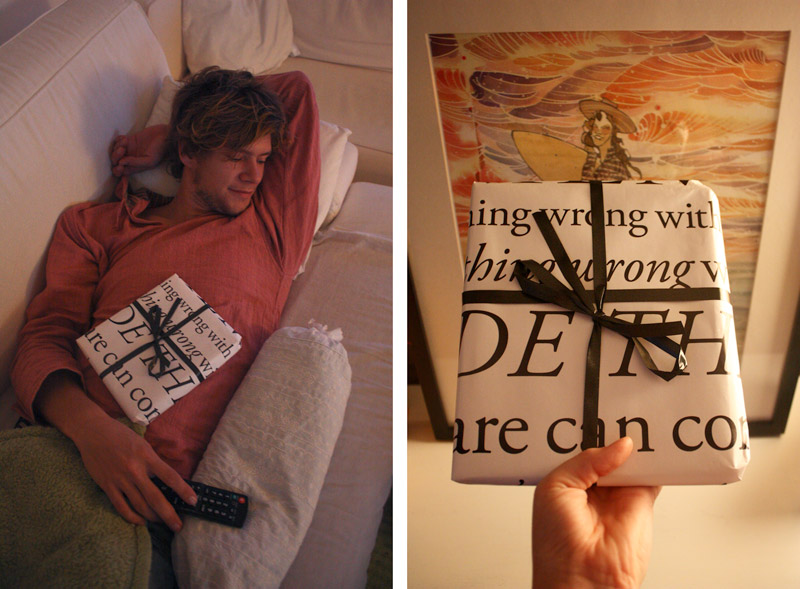 Petter kom hem med en super fin lyxig present! Jag ääälskar presenter! Speciellt såna här överrasknings-presenter som gör att det känns som man plötsligt fyller år. I det snygga paketet så hittade jag en superfin skrivbok från Bookbinders Design och två pennor i roliga färger. Boken är olinjerad så man kan i princip låta hela fantasin gå lös! (lever efter devisen "om nån ger dig ett linjerat papper, skriv på tvären") Och kvalitén känns helt sjukt bra!
Insidan på pärmarna matchar mitt senaste obsession; splashiga prickar! TACK Petter!
petter came home with a gift to me yesterday. I love notebooks and this one really is something extra!