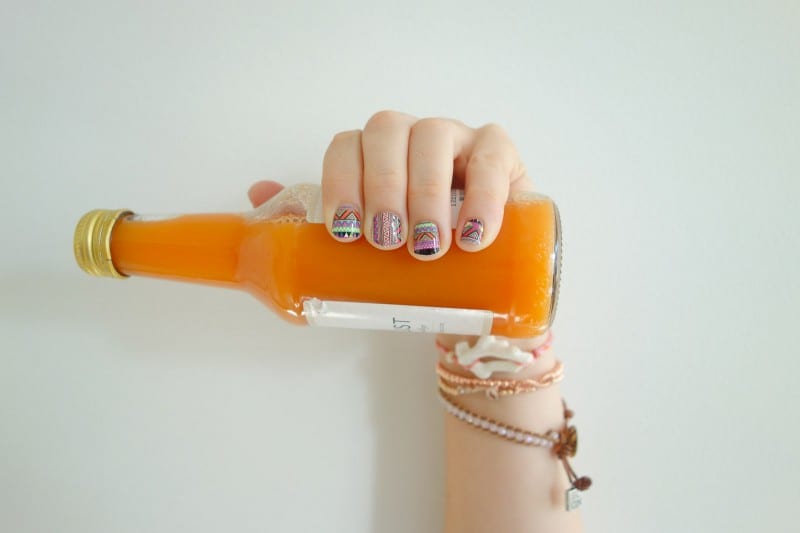 I had been looking for a second hand juicer for a while, I figured it seemed to be a thing people bought used once and then never used it again.. I wasn't sure I was gonna like it either so I didn't wanna spend a lot of money on it. But then the local supermercado Ica did a campaign and sold juicers for a really good price. We could't resist. So we bought it and that's something we definitely don't regret.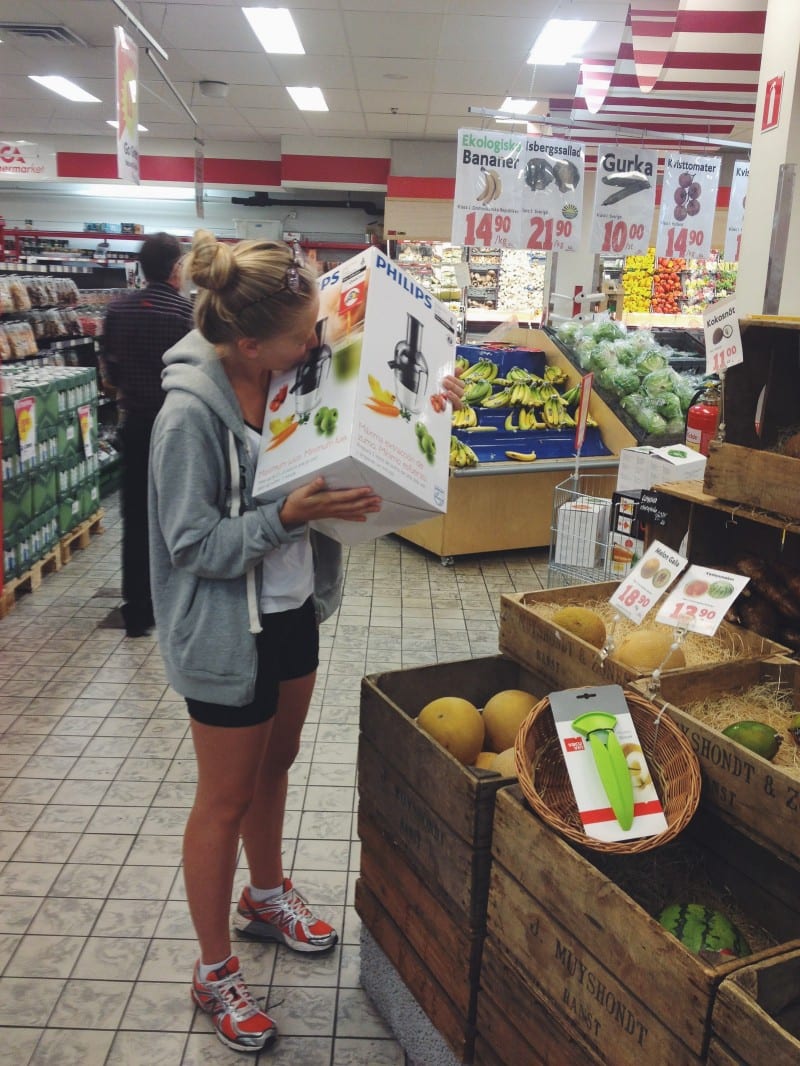 I'm not exaggerating when I say we've been juicing every day! Our model is called Viva Collection HR1855/30, from  Philips. This is actually our second juicer since the first broke, so the quality isn't super. But it's easy to clean and works good.
So what juice do we do? I tend to do the same, almost, with some variations. Petter is the one going crazy with the flavors. This book by Renée Voltaire is on my wish list. Here's our favorites so far:
Linn's favorite:
1,5 cm of ginger
4-5 apples
3 oranges
4 carrots
Sometimes I do plain carrot juice or plain apple juice. It's season for those goodies now. Ecological is the best ones of course.  After watching "the grandpa of juicing" on you tube I did one with cabbage, broccoli, green salad and some other goodies. But holy apples, that cabbage made my stomach hurt!
Petter's favorites:
pears
cucumber
lime
He has also been doing watermelon juice, with and without the peel!
Do you have a good juice you think we have to try? Please share it in the comments 🙂