For our 1 year anniversary we had two guests of honour: Alice and Tay. They are two of Sunshinestories first ever guests and we were excited to have them back on the island one year later. Alice and Tay said their week with Sunshinestories changed their lives and we had a chat with them to hear what they have been up to since they first arrived.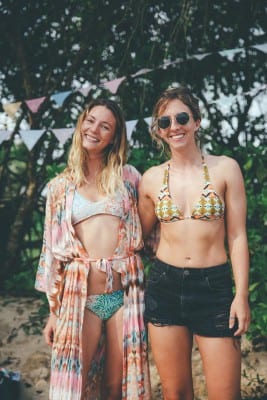 Rewind one year ago, why did you decide to join us at Sunshinestories?
We used to go on 'girly' holidays with our friends each year but always found it hard to organise big groups. Two years ago we planned a trip to Budapest, but none of our friends were keen, so it was a nice change just the two of us. From that trip we realised we travelled really well together, we were both up for doing everything and anything, wanting to experience as much as possible. As we both had one week of annual leave left to take that year, we remember googling 'winter sun' whilst on holiday. Sri Lanka was added to the list and we bought flights several hours later. A couple of days after we were checking the forecast and it was due to be cloudy and raining for the entire week, so we decided we should probably do something productive instead of hitting the sun beds whilst in Sri Lanka. It's a running joke that getting barrelled has always been on my (Alice) bucket list!…so surfing seemed a good place to start. I was talking to my builder and he suggested another surf camp in Sri Lanka, they were fully booked but pointed us in the direction of Sunshinestoires. And we're so glad they did.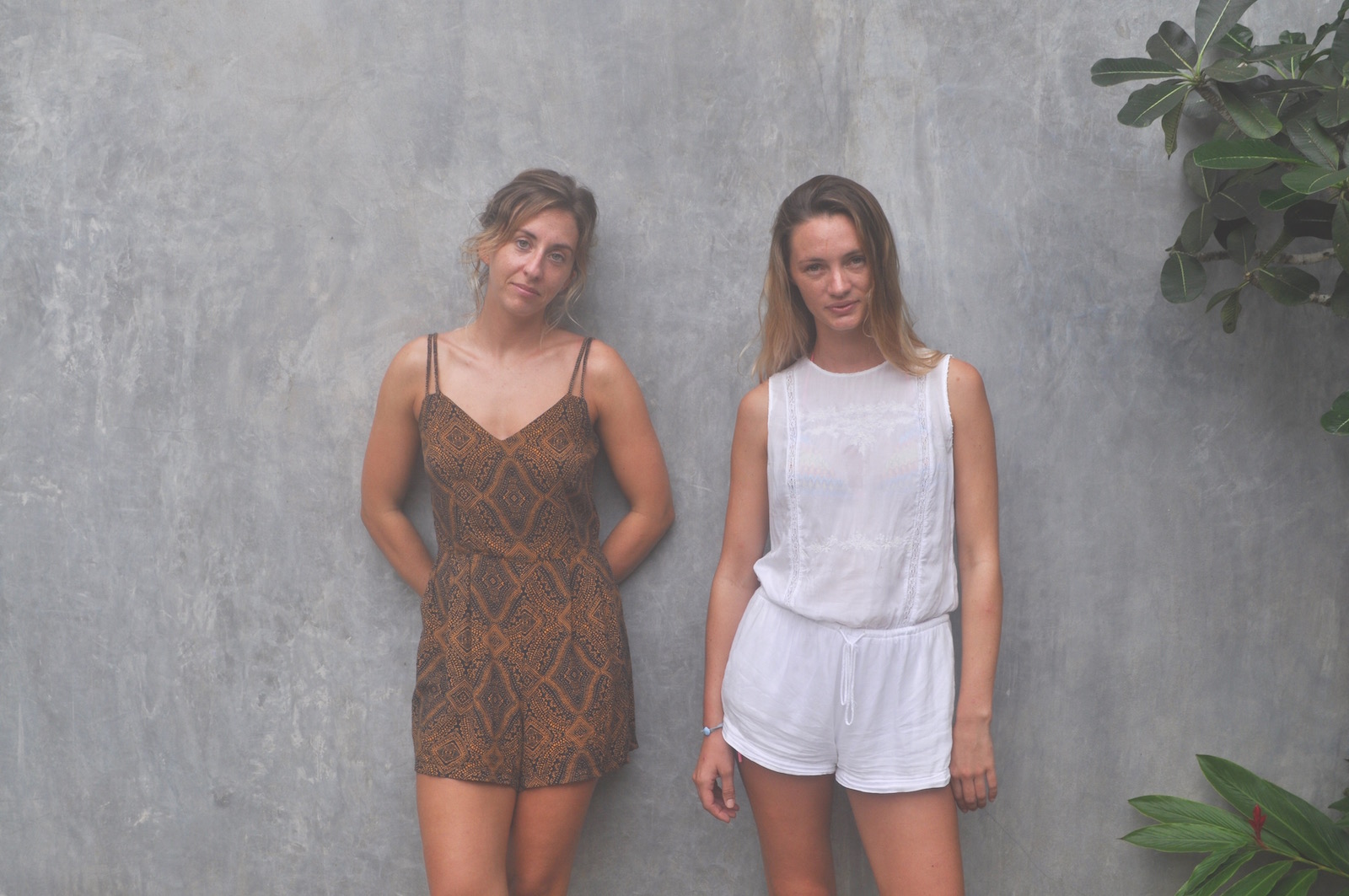 What do you remember most from that first week at Sunshinestories?
The few days leading up to it and that first week was such a blur. Originally Petter said, "We're so stoked you want to join but we're actually quite full…let me see what we can do." A couple of hours later we got a call, they had made up a room, it was a done deal and we flew out the next day. Once we arrived we couldn't believe our eyes, they had created 'the jungalow' room for us to sleep in (a cosy room outside) where the amazing surf instructor and social host at the time had stayed up through the night to make it up and paint it. We didn't realise at the time, but we were the very first guests to ever arrive and see the Sunshinestories villa. We had no idea Petter and Linn hadn't done it before- it was just magical. Everything had been thought of and the little touches made it so special. The whole week ran like clockwork. And of course, we completely feel in love with surfing!
So your week at Sunshinestories really enhanced your dream of getting barrelled?
It was definitely a primary driving force to get better at surfing. We wanted a passion aside from our work and surfing was the only thing we wanted to commit ourselves to. We became obsessed after Sri Lanka, cramming into the car with three other girls and heading down to Cornwall each weekend. Waking up at 6am in the pouring rain determined to catch a couple of waves. Turning up for lessons when it was completely flat, but still having fun anyways.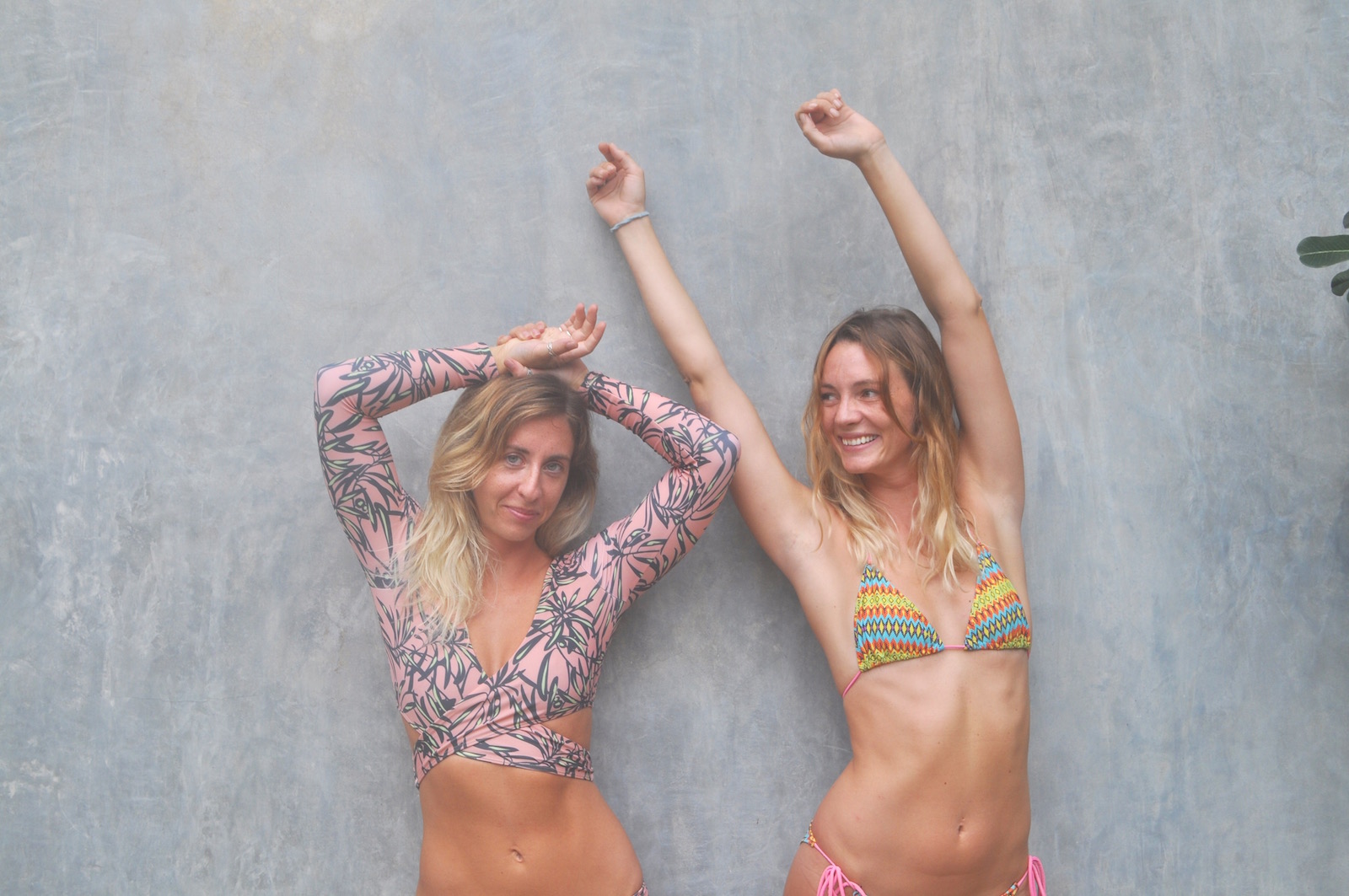 How did your week with Sunshinestories affect your life afterwards?
I (Alice) remember something key, I'd been working for four years straight, with no proper holiday where I had switched off my phone and not answered work emails. I was always doing work on holiday. My week at Sunshinestories was different, I was so preoccupied doing different things each day that I turned off my phone. I (Tay) was lucky in that I knew I wanted to be a vet from a very young age, but after going through education, work placements and climbing the professional ladder, I realised I had reached the top and didn't really know what I was aiming for anymore. After I came to Sunshinestories it was clear I needed to enrich other parts of my life. I'm so pleased it opened my eyes. Petter and Linn definitely inspired us, they had made a life here and influenced us to change our own. At the time it seemed impossible, both with serious careers, long term boyfriends, cats, cars, mortgages…it seemed out of reach. When we got back home, we kind of hung to our memories and mourned the holiday for two months. Constantly checking the sea at Hastings with no sign of decent waves. We continued to ask each other, "How can we go back?", and kept one another motivated to change our lives. Then one day we decided, we would return but needed one year to get organised. So we slowly shed away the layers of our lives until then.
Where are you now and how has this sculpted the next couple of years for you both?
What we wanted was freedom and to have no solid plans. We're half way through our two months in Sri Lanka and then we're heading to Bali via Australia. That's set in stone, but we don't know what is going to happen after that. Our ethos was to have no plans, it's so important to us not to have an end point, we'll just see where we like and where the wind takes us. Everything feels very fluid and we like that. Who knows, we may even come back to Sri Lanka after Australia..
Why is Sri Lanka so magical?
It feels like home. It's such an easy place, the people are great, we feel a part of the community and we've only scratched the surface. We're both from a small town in England and it feels the same here. We went into Weligama to buy house supplies the other day and bumped into various people who we knew and met some new friends too, everyone is incredibly friendly. The buses are easy, the food is delicious, it has such a relaxed way of life and everything seems to work itself out here.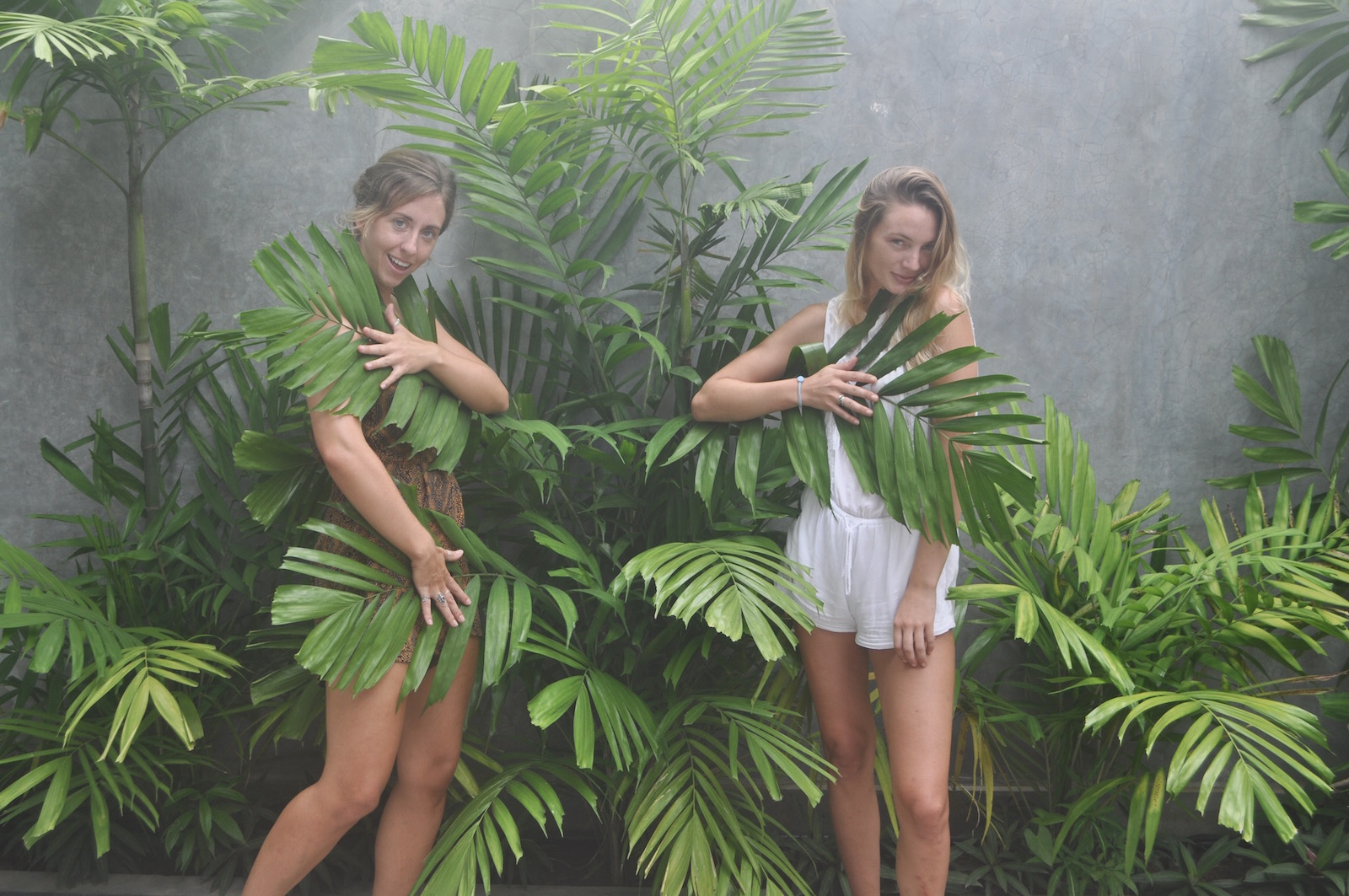 What advice do you have for other people in your position one year ago?
Get rid of your boyfriend! (Haha…joke). If you have a big enough desire to do it, you can. But you have to make the changes. I'd (Tay) say don't rush it and take your time to plan. People kept saying, "You're so brave", but we didn't get it. We actually felt like we've been selfish and guilty for having a good time. Don't let that affect you. 
Do you think this path has changed you and will continue to down the line?
It's most definitely changed us as people, especially on the inside. Our eyes have been opened to a whole other world that we can be a part of. It's made us evaluate what is important, we don't deem our wealth or careers as valuable as our happiness. Some people at home think we're foolish and it's hard to explain this lifestyle to them. We worked very hard to get where we are with our careers, but the ladder is still there. The ladder doesn't move, we've just jumped off of it for a little while. It's also important to note that we haven't made the decision to travel because of unhappiness, we had great lives back home and were very happy. We just wanted our lives to be a little more fulfilling and believed we could achieve more in our day to day lives.
Where do you each see yourself long term and what would you like the future to hold?
(Alice) To settle in Sri Lanka or somewhere similar! I want to be able to surf everyday, but still work and sustain this lifestyle here. I'd like to go home and see people as my time off, and then constantly live somewhere that's like a holiday. (Tay) I like the same idea, but I'm less decisive. I haven't quite grasped the concept of having to settle down somewhere one day. I'll be happy travelling around all the places I want to go until then.