All types of people roll through Sunshinestories, sometimes making for memorable friendships that carry on even after the retreat ends. This is particularly true of a friendship formed between our previous social host, Malin, and a guest-turned-marketing-manager, Maria. To give you some background, Maria is our current Marketing Manager, after deciding to leave her career in the tech industry to help us build upon our retreat here in Sri Lanka. The two absolutely love surfing, which has prompted both of their returns to this little island.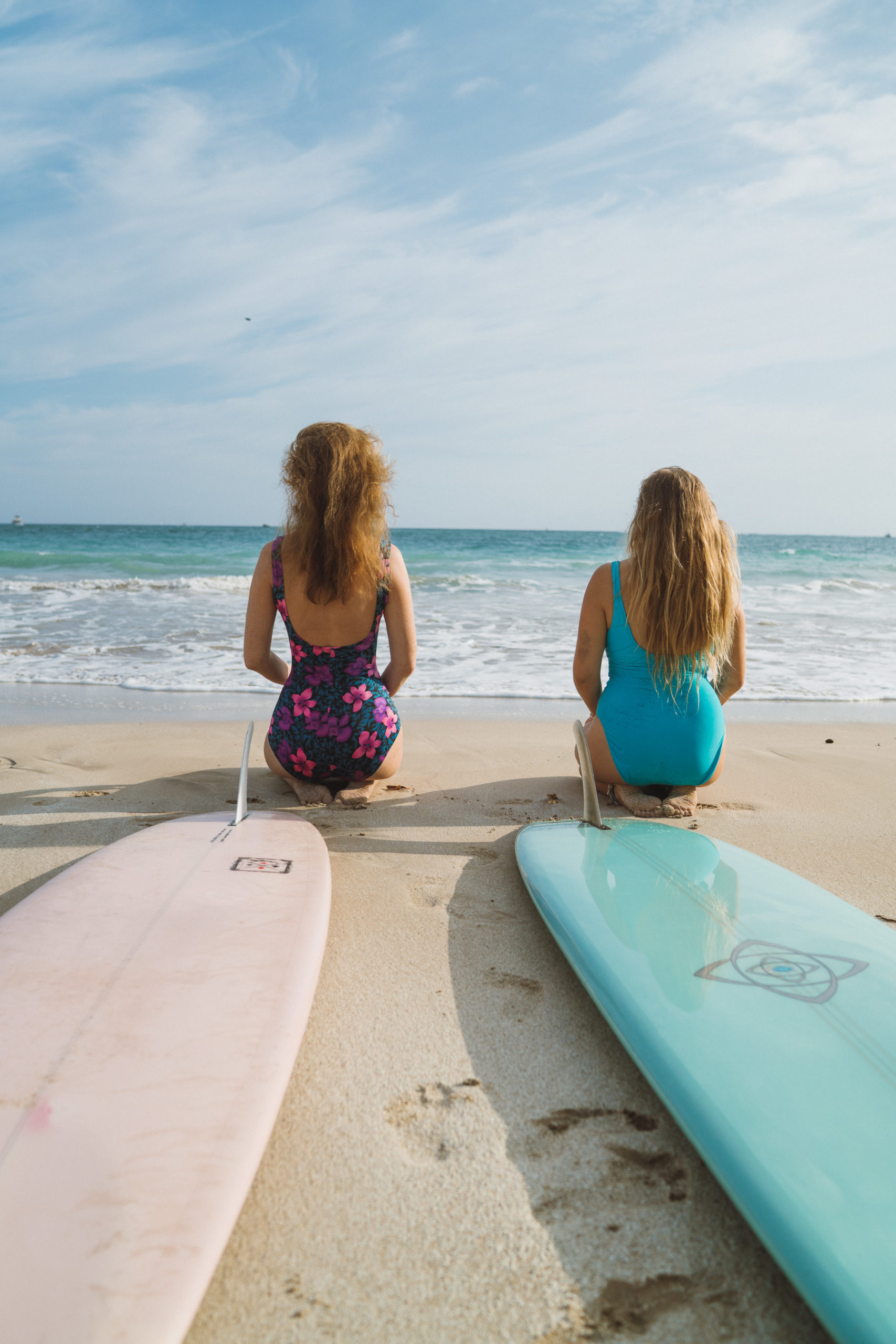 As if that wasn't enough, they've gone on and created a non-profit called Lankan Tech Kids with the aim at educating and empowering young girls in a home located in Colombo, Sri Lanka. We think these women serve as role models themselves, but read on to see how the two have created something much larger than themselves using the mindset of a digital nomad and applying just 10% of their day to make a big difference.
Tell us how you guys met!
Malin: I was working at Sunshinestories and met Maria as a guest! Before working at Sunshinestories, I was working for another company called One O Eight that had a lot to do with wellness. Maria and I connected over a shared idea of being a digital nomad and creating a lifestyle that served a purpose higher than what I could find doing a classic 9-5 job. We wanted to do something to empower women while at the same time finding a way to do so that deviated from the norm.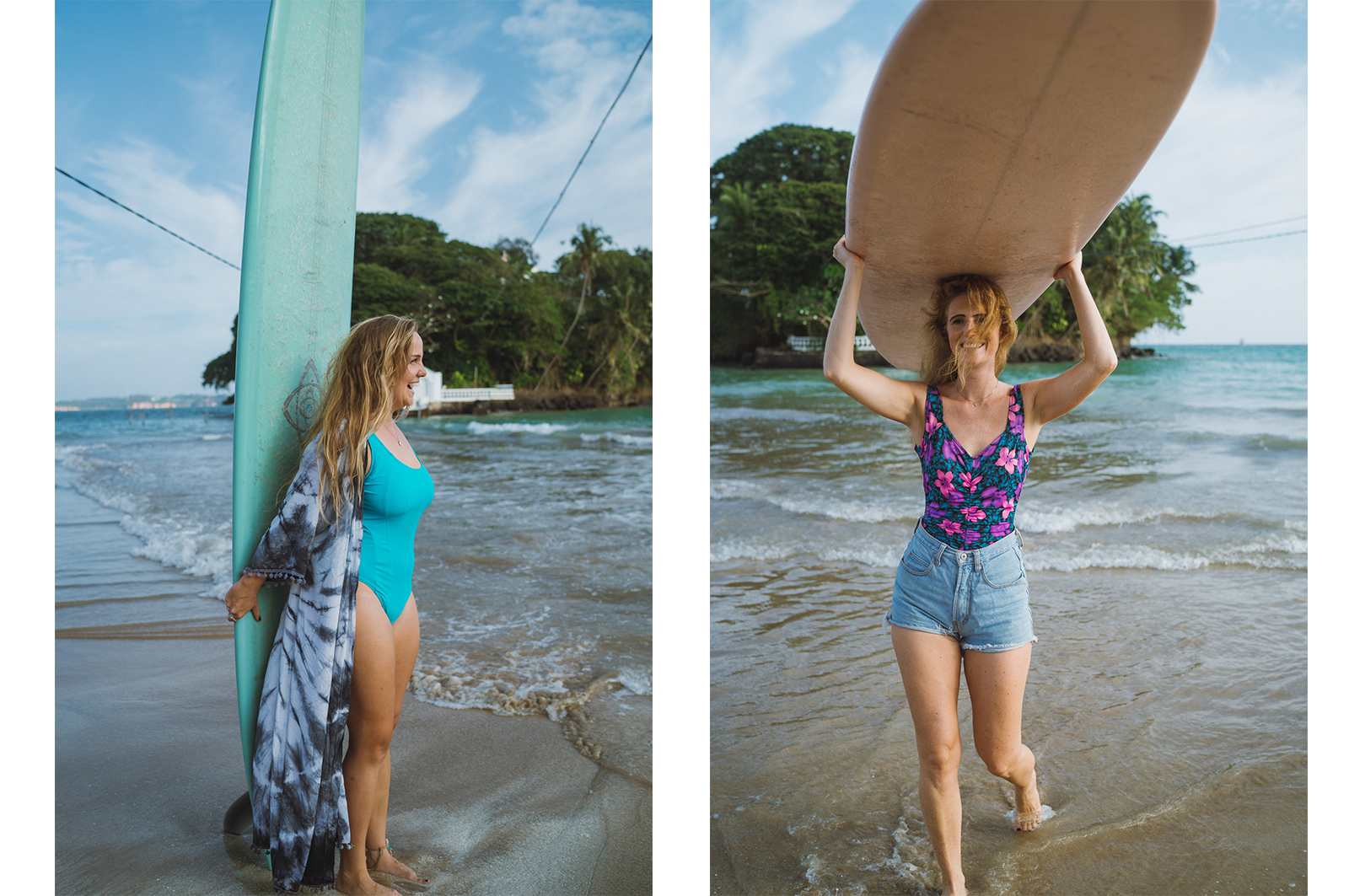 Maria: You could say I'm somewhat of a "senior Sunshinestories guest" – I came here when they started as a bed and breakfast and have returned a few times for the surf! When I met Malin, I was in between jobs at the time, and thought – wow what a great idea to work and live in Sri Lanka! So it's funny that a year later I'm here. We started to talk about charities and when I came to Sri Lanka one of the first thoughts I had was where were all the women? Coming from Sweden, it was unusual to see very few women in the workplace. With that idea, we found a need that we didn't see being met yet in Sri Lanka. By focusing our efforts on gender equality, education, and technology, I felt it was one of the best ways I could give back to Sri Lanka.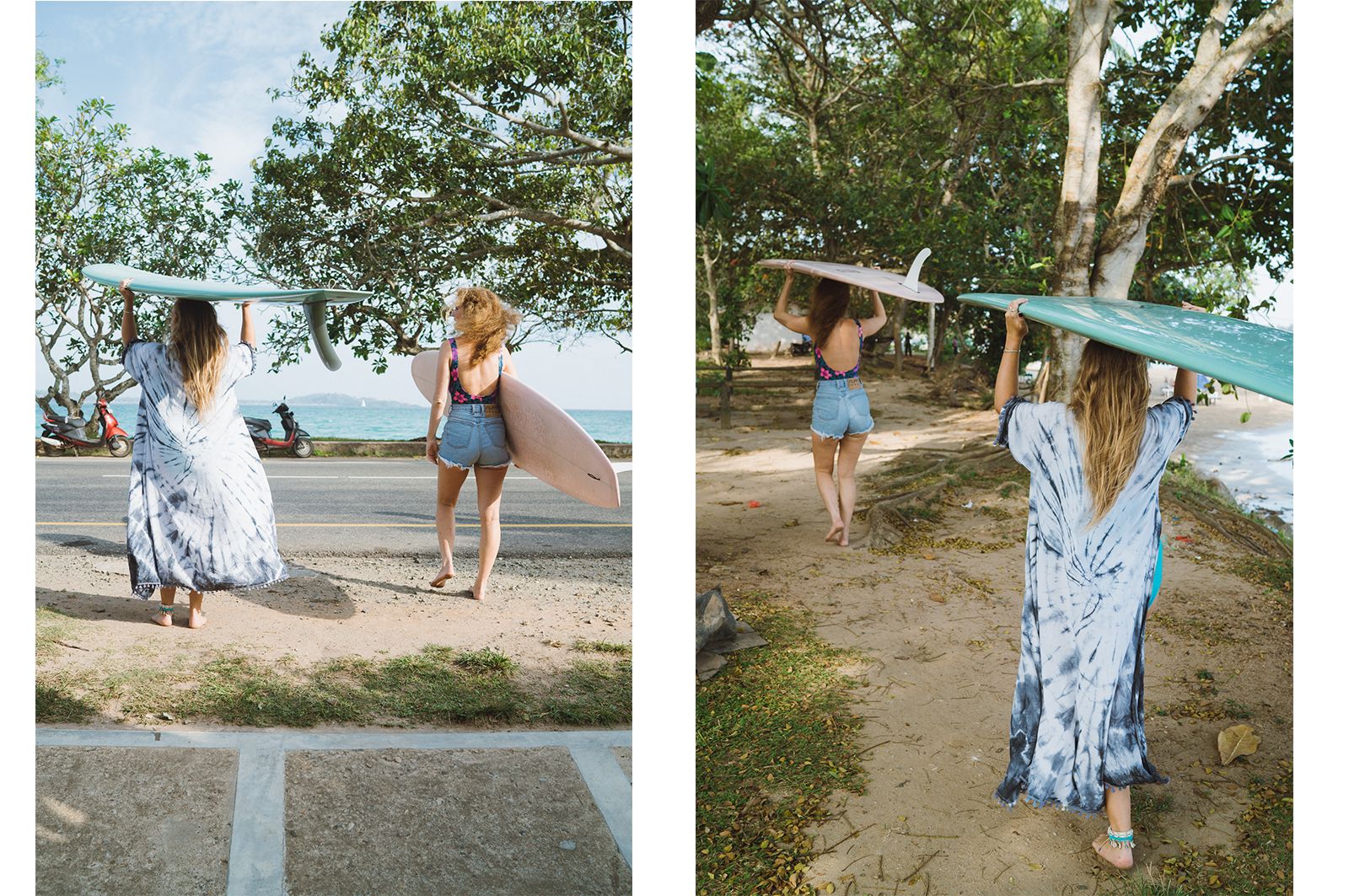 How did Lankan Tech Kids get started?
Maria: I came home from my vacation in Sri Lanka and had three days before starting my new job and wanted to do something. I started to google NGOs who had operations in Sri Lanka. At that point I didn't know that I was going to come back to Sri Lanka. I couldn't start an entire NGO on my own, and I wanted to utilize what I already knew to help something that's already been built. I got a reply from a Swedish organization, Sri Lankas Barns Vänner with a home that we could help women.
The organization supports a children's home that was started in the 80's by a Sri Lankan woman that had lost her family. She created a residential home for orphans and children that have been placed there. We thought we could help by providing them with a computer lab and create some education in tech for the girls.
One of my favorite parts about starting all of this is that we are all connected through the internet. There are five of us working in total, with a few in Sweden. I love that we are all people connected by the same mission. We've joined forces all on the basis of this project. Everyone has helped each other reach our fundraising goals. In all this past year we've raised $5,000 in addition to computers given to the home to create a computer lab as well as wifi, computer and software programs, and a teacher to show the students how to use the computers.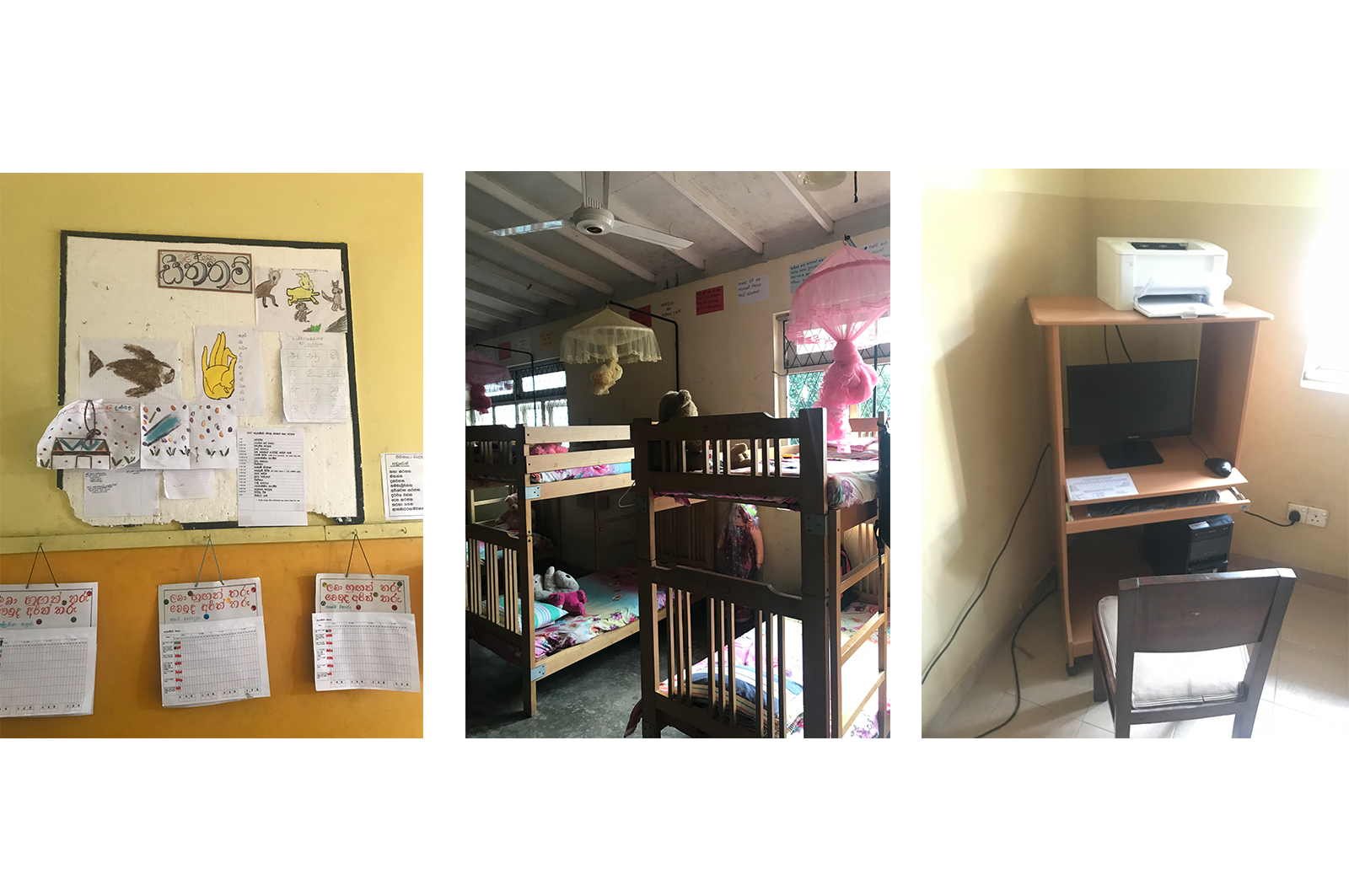 Malin: We both loved it here. I loved working with the local women at Sunshinestories – they were all so amazing. I believe the charity we helped fundraise for had a home for orphans and girls seeking refuge from homes with sexual abuse. When I was in Sri Lanka previously, I had met with the Swedish organization that ran the non-profit and they helped me organize and see the actual location in Colombo.
What has been your biggest reward with this initiative?
Malin: Just to know that I've been contributing to these girls' futures. It's such a small thing to know how to use a computer, but it makes a massive difference when they want to apply for scholarships and continue their education somewhere else. It's crazy how little you need to make a difference.
Maria: It's been fun to work with something that doesn't feel like a job. There wasn't any pressure from anyone else to do this, it's always been a self-organized collaboration. We only used digital communication to achieve what we needed to, and for me the most surprising thing was to see how much you can really do if you just spend 10% of your day doing it. Doing something for the community doesn't have to be a massive, time consuming project.
What has been your biggest challenge?
Maria: The scariness that comes with commitment. We said we would raise the money, and I didn't want to let anyone down. There was also this struggle in deciding where the money was most needed. Of course, they will be able to utilize the education from technology. But you can't help but look at other issues the community faces, such as providing shelter and food to those who need it most.
Malin: I would say the same. It often feels like, where do you even start? However, I also found that to be motivating. You can't do everything, you can't save everything, but you can start here, right where you're at and go from there. You just have to see where it takes you and to try and feel that it's enough.
What's next for you two?
Malin: I'd like to start to develop workshops and bring role models to these girls to show them what their education can bring them. Or perhaps we'll start to see if there's another need elsewhere. It's all about using your network to help.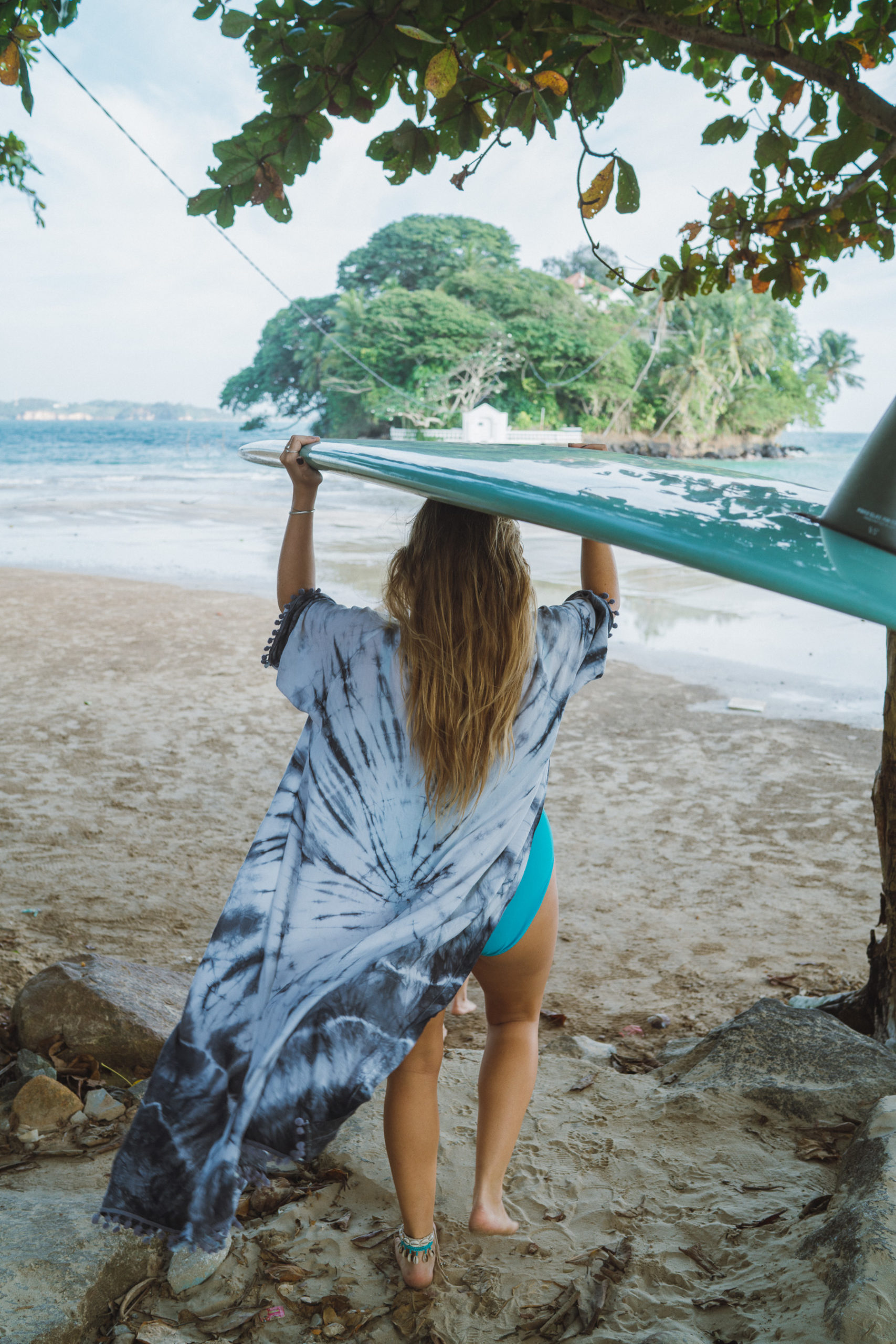 Maria: I think there are a few options. I'd love to continue supporting the home in Colombo, especially because they are not getting support from any other charities and only very little from the government. There aren't any international organizations assisting them. We also want to find a second home in the Weligama area, and do the same thing here. We'll probably end up doing both. Another idea is to find a completely organization and fill a need somewhere else. Maybe we'll do both. The idea is to use our skills in what's already existing, rather than creating something new, like our own charity.
If you'd like to make a donation to Lankan Tech Kids you can do so here and here's how to find Maria and Malin for any questions about the project.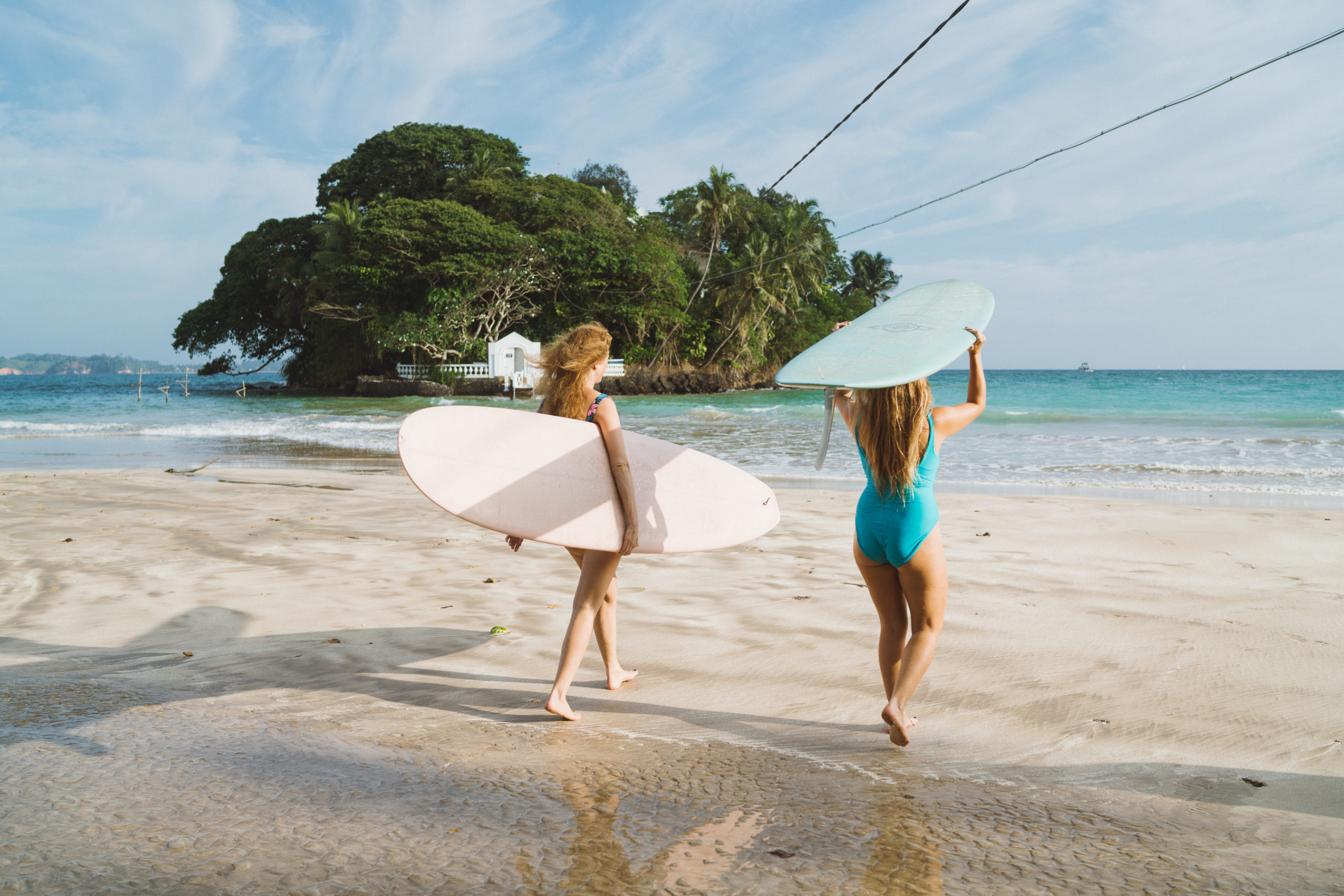 Written by @mollyhenze and photos by @jkinphotos