After a 3,5 hour flight from Copenhagen we picked up our rental car in Lisbon, Portugal. The ride to Ericeira was supposed to be 40 minutes but turned out to be over an hour after getting lost in the Portugal road stress a few times. Finding the A8-road turned out to be hard. We were amazed over how beautiful and green everything was, even though the rain was pouring.
Finally in Ericeira, a very picturesque village, the Atlantic sea greeted us with it's sound and scent. Big waves were rolling in as the sun set behind the clouds. We walked in to a small restaurant just to check the menu and was welcomed in but not only one but three chefs. They introduced us to their fish and meat that was top quality, they had us at hello. They cooked us a dinner we won't forget. We just wanted something to eat & they made us a 4-dish dinner. What a welcoming!
Portugal, you are much more colder than I expected but also so much more exciting.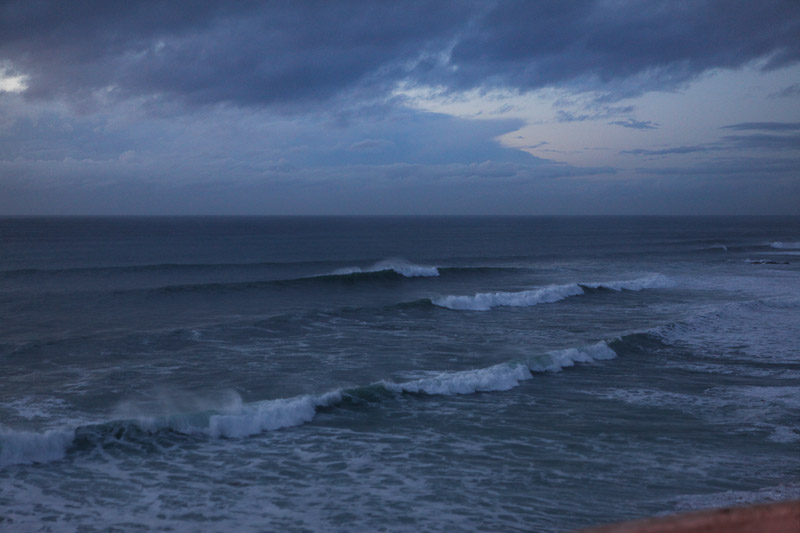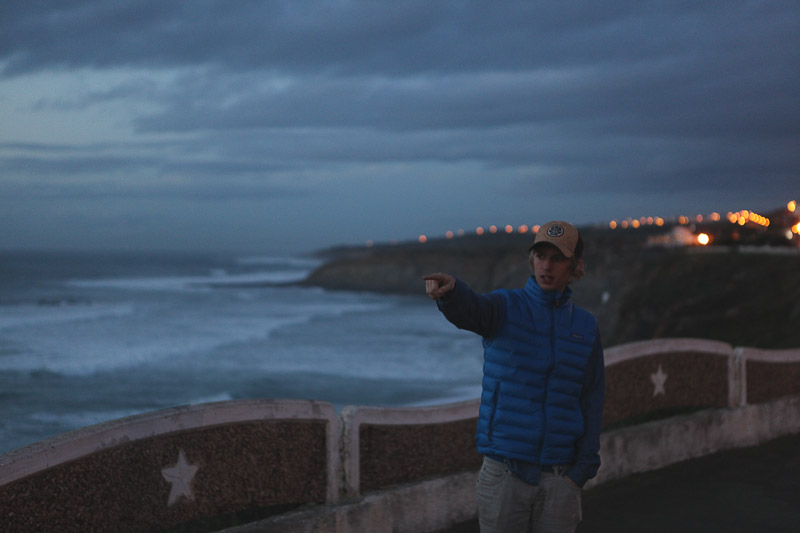 The sign over the stove says "the best food is made on this restaurant".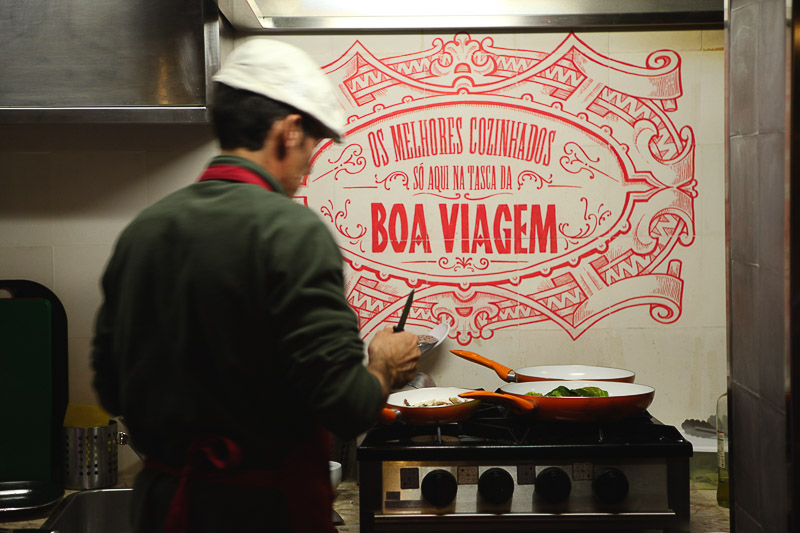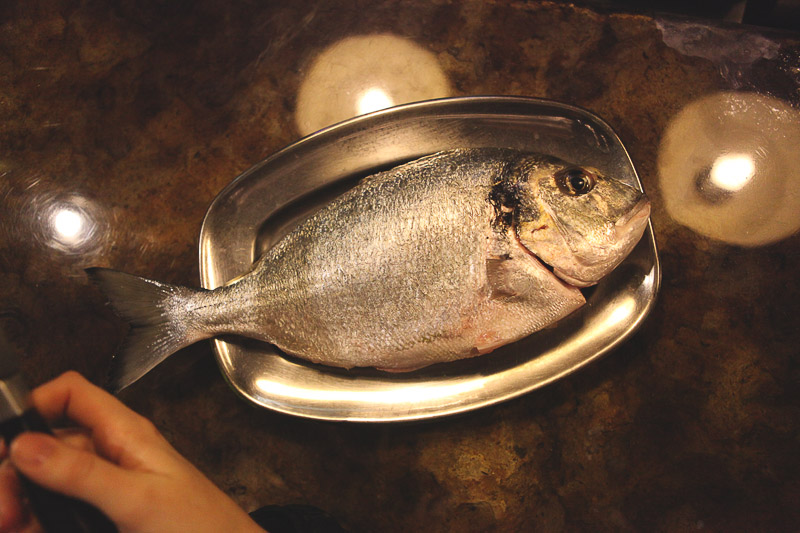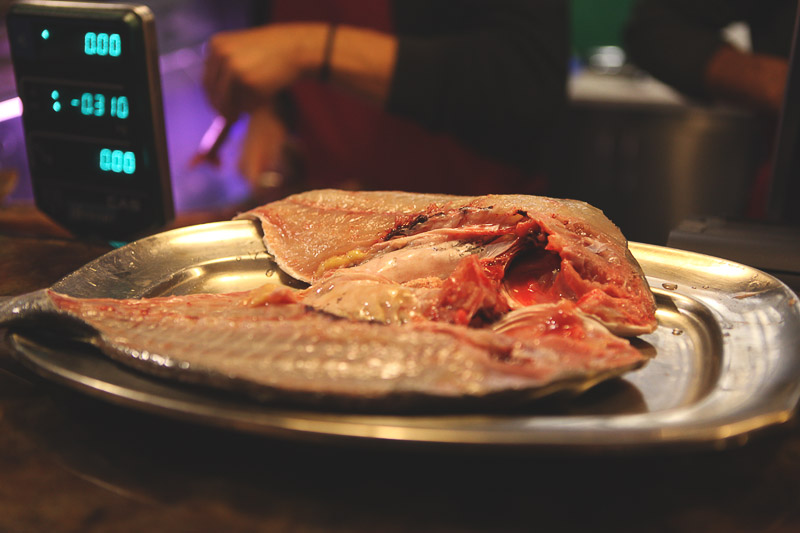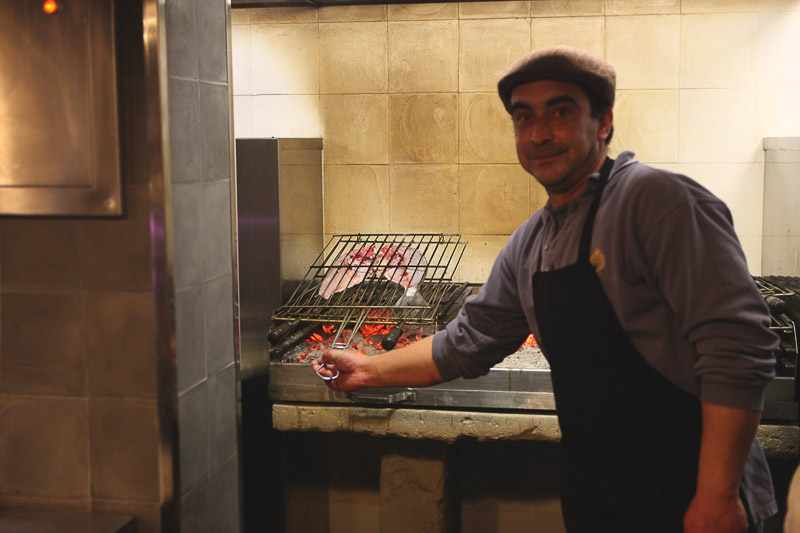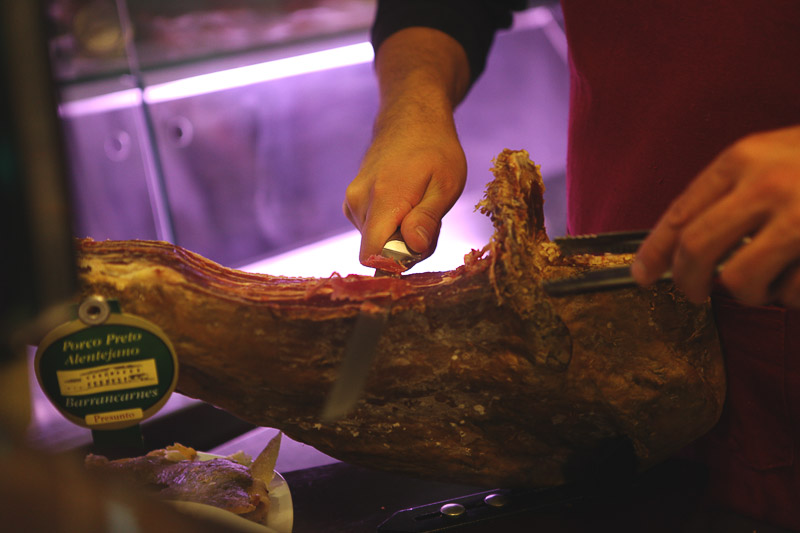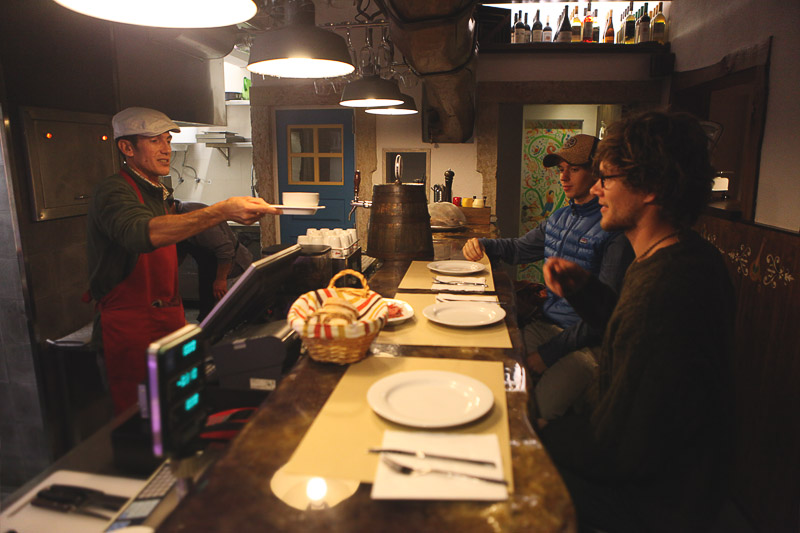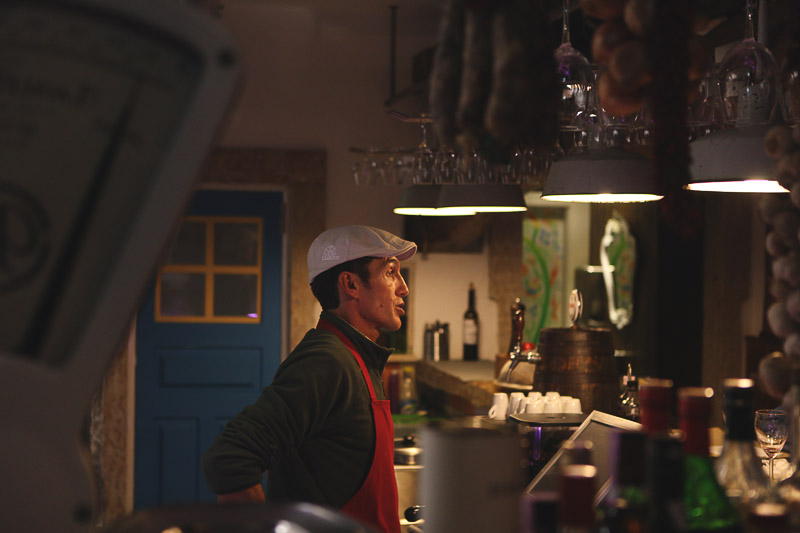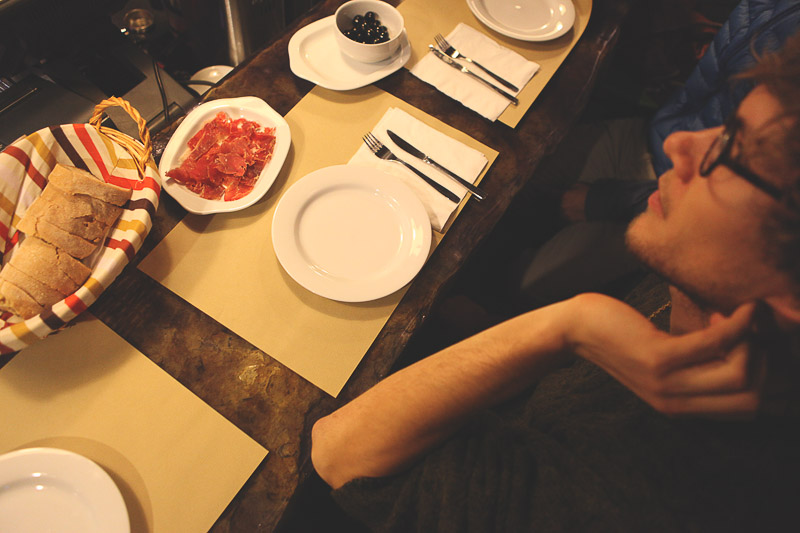 Today's catch from the Atlantic.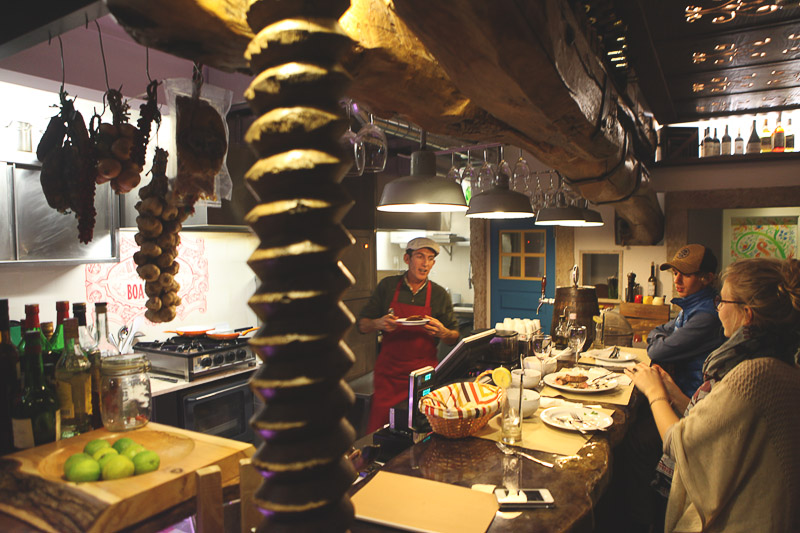 A mix o locally produced meat, different parts of beef and the best pata negra ever!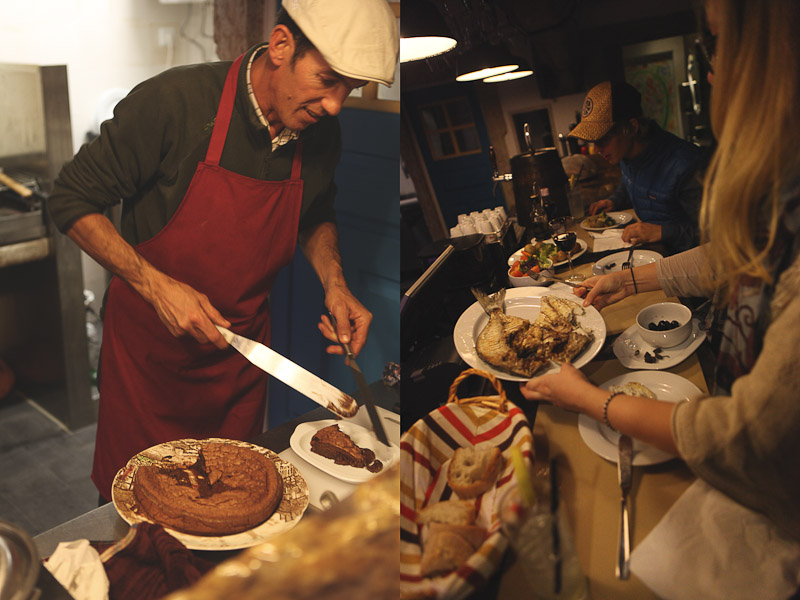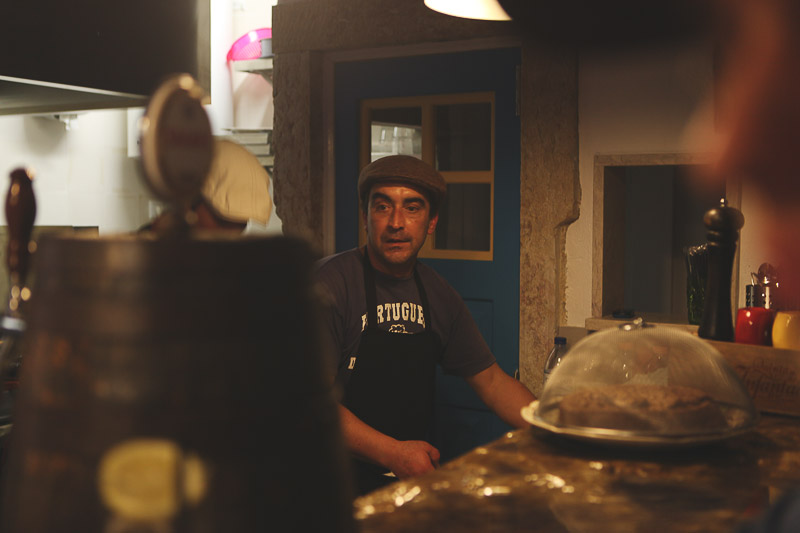 A greeat portugese wine.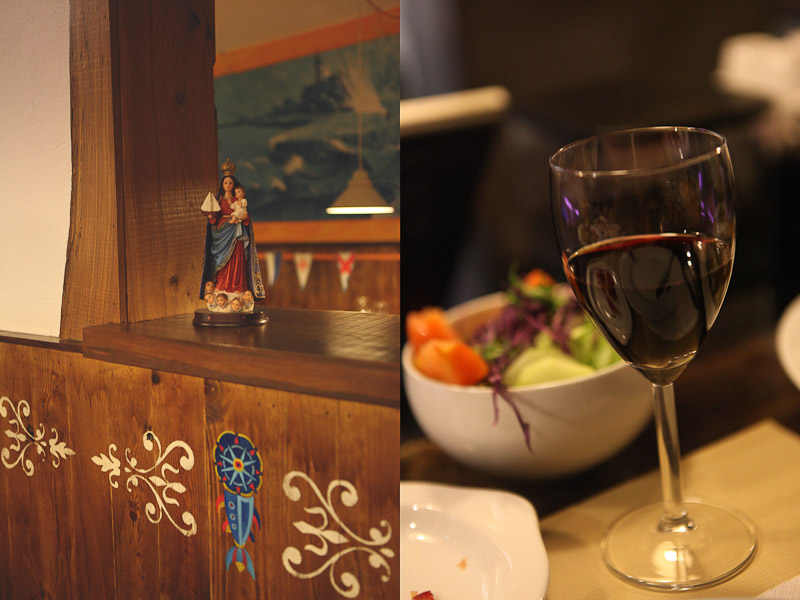 Louis the owner. He told us awesome surf stories as we went through the different plates of food.
Our three private chefs! Haha.