Magda from SUP Yoga Sri Lanka invited us to come try out their SUP Yoga experience several months ago. After a busy season, we finally manage to come partake in a day of SUP yoga with parts of our staff from the Sunshinestories retreat, and our sister hotel, Ceylon Sliders, located in Weligama.
We started the morning with a 10 minute meditation followed by a tasty breakfast. Then, we got to practice on balance boards before we headed to the lagoon.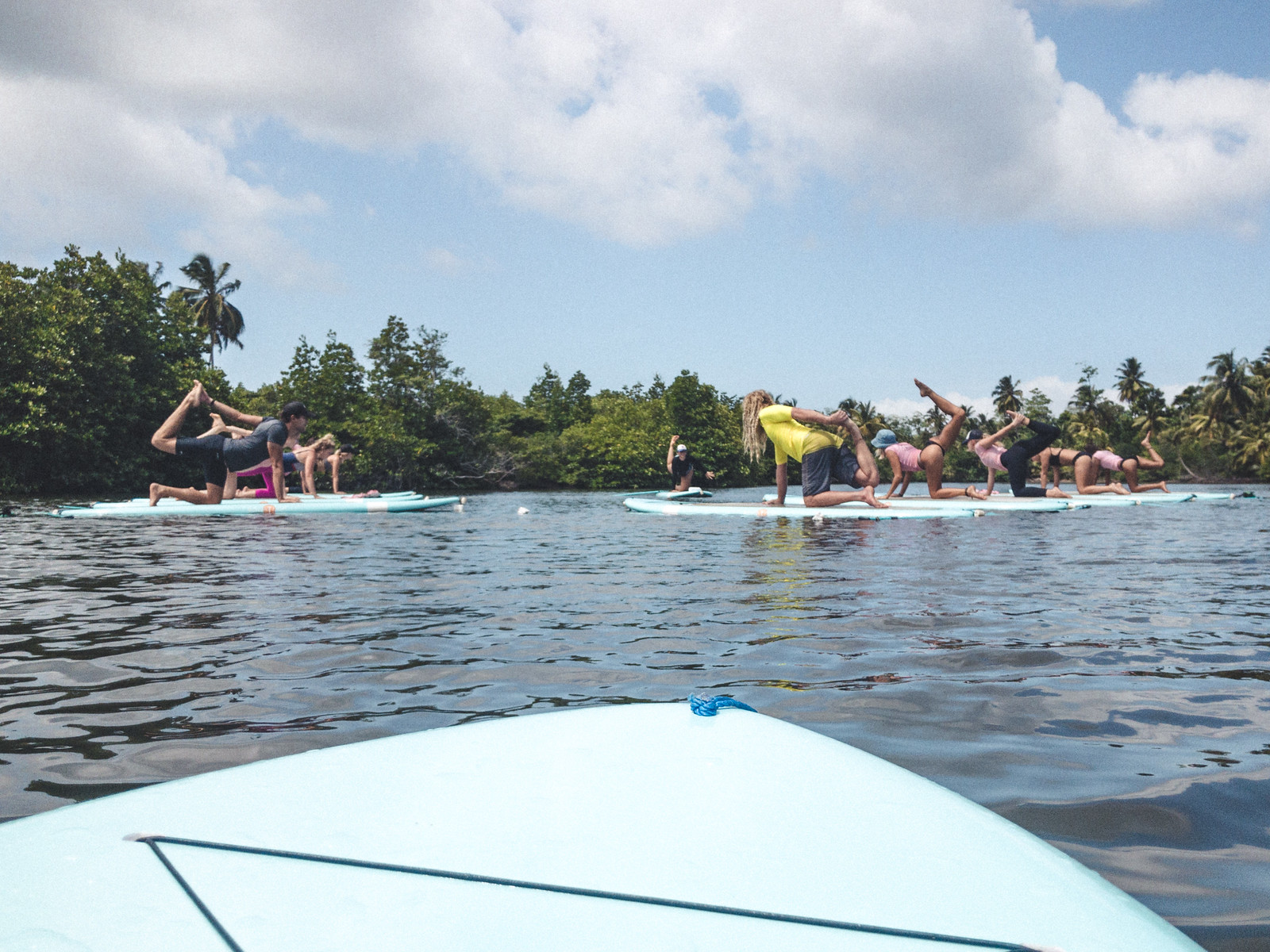 It was fun to paddle out to the floating studio where we anchored and started the yoga session.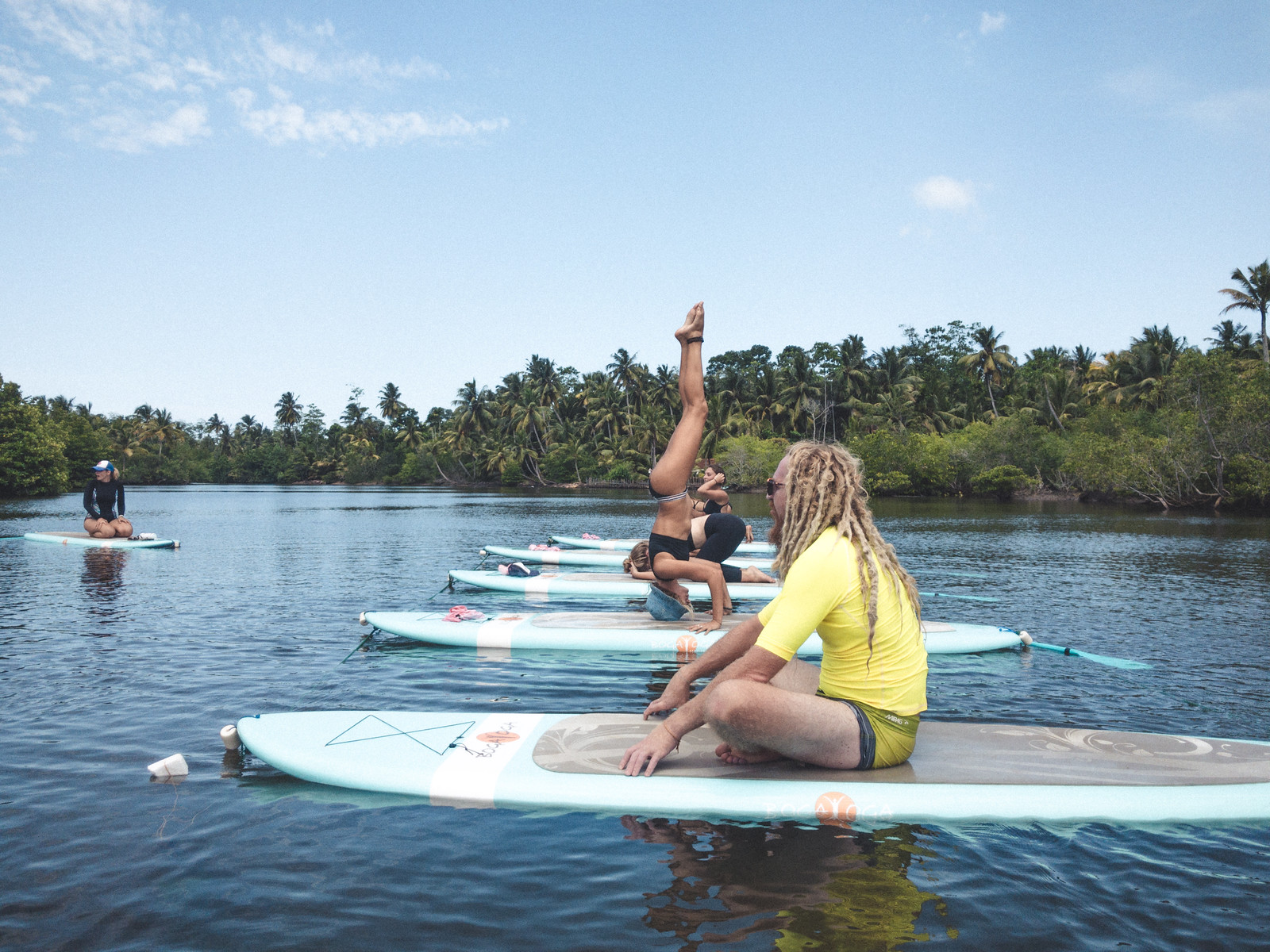 In the end of the session we got to try head stands on the boards, some of us managed pretty well… The trickiest pose was actually the tree pose, standing on one leg seemed impossible!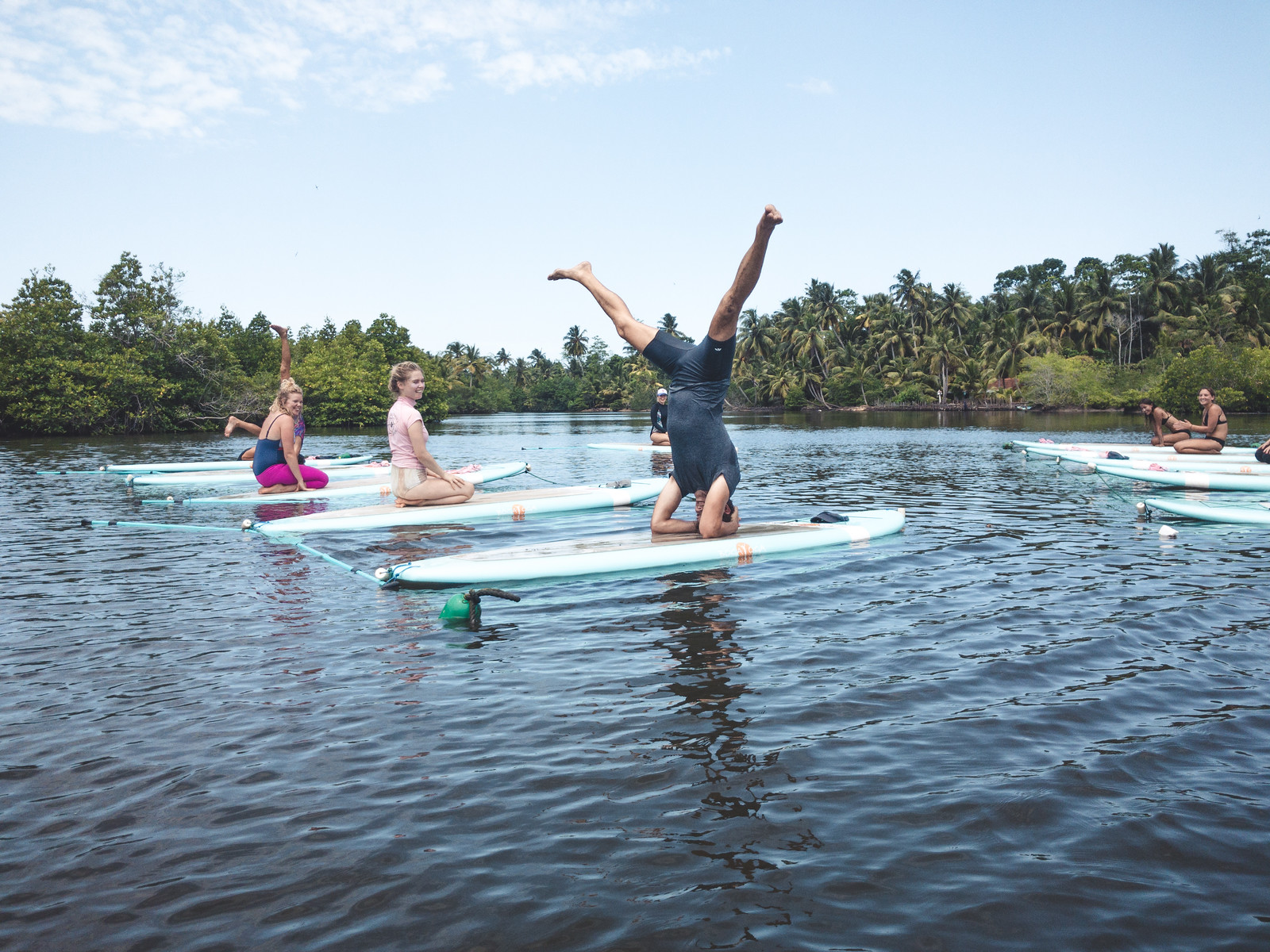 Here's Petter showing off his old yoga skills.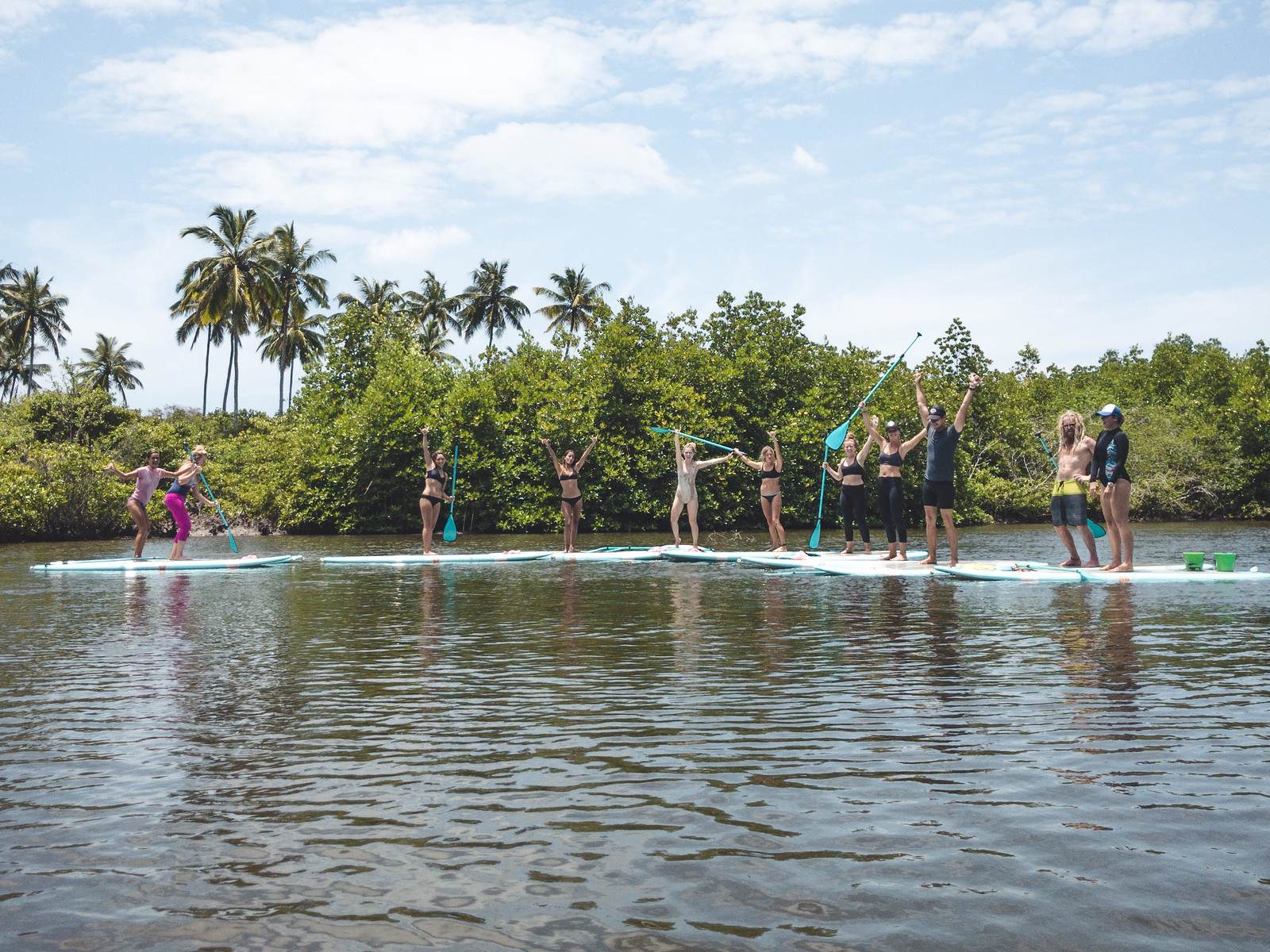 Group picture! We got a refreshing coconut before we loaded up the boards and went back to the center, where a very grounding and calming relaxation session with a little head massage from Magda was waiting. We then finished off with a smoothie before we jumped in the jeep and went to our next stop. Thank you so much Magda and the team of SUP Yoga Sri Lanka. We can warmly recommend this experience! If you're curious or want to book check out their website here(link).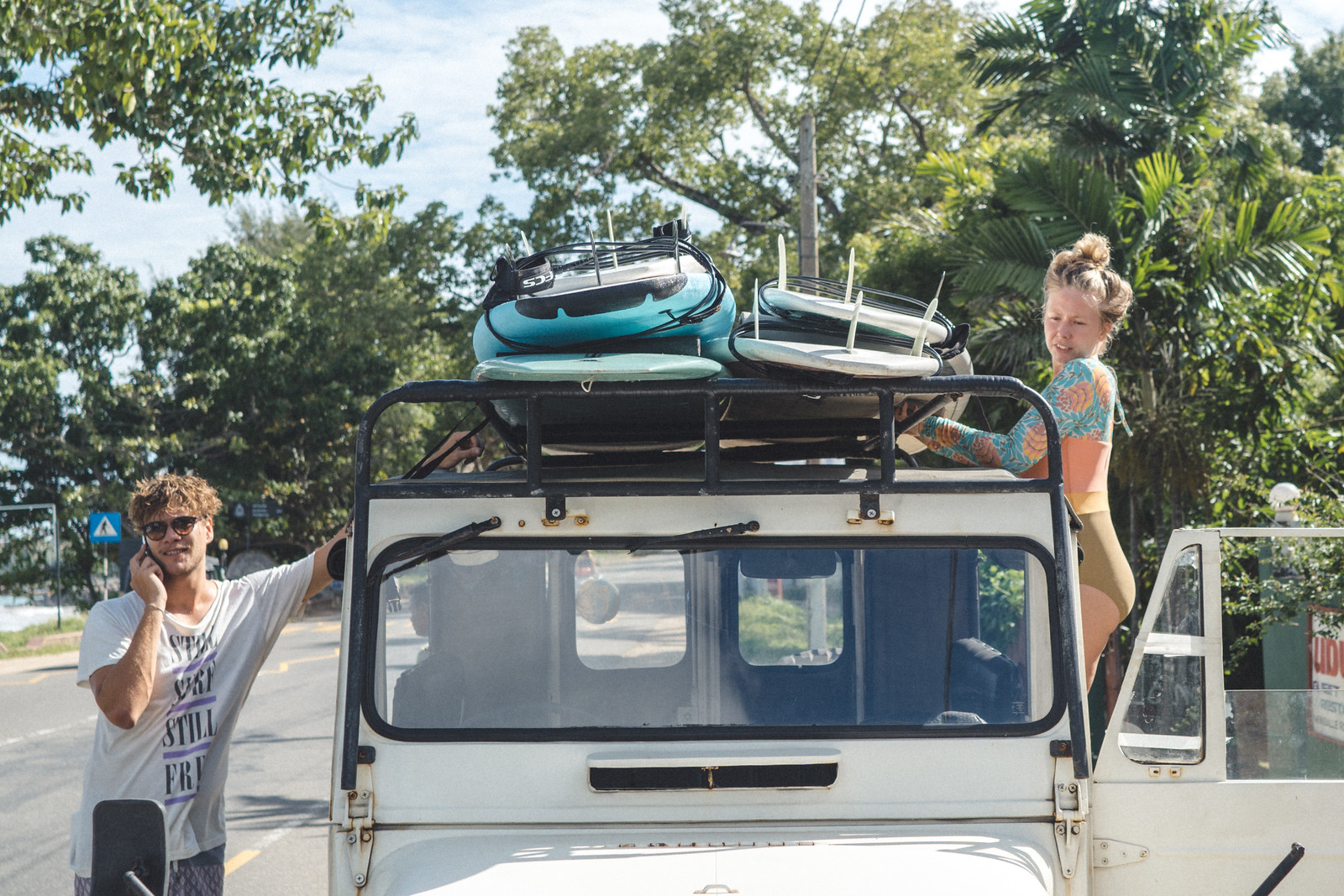 We stopped back at Sunshinestories to pick up some boards and then we drove down to the best café in Weligama: Ceylon Sliders.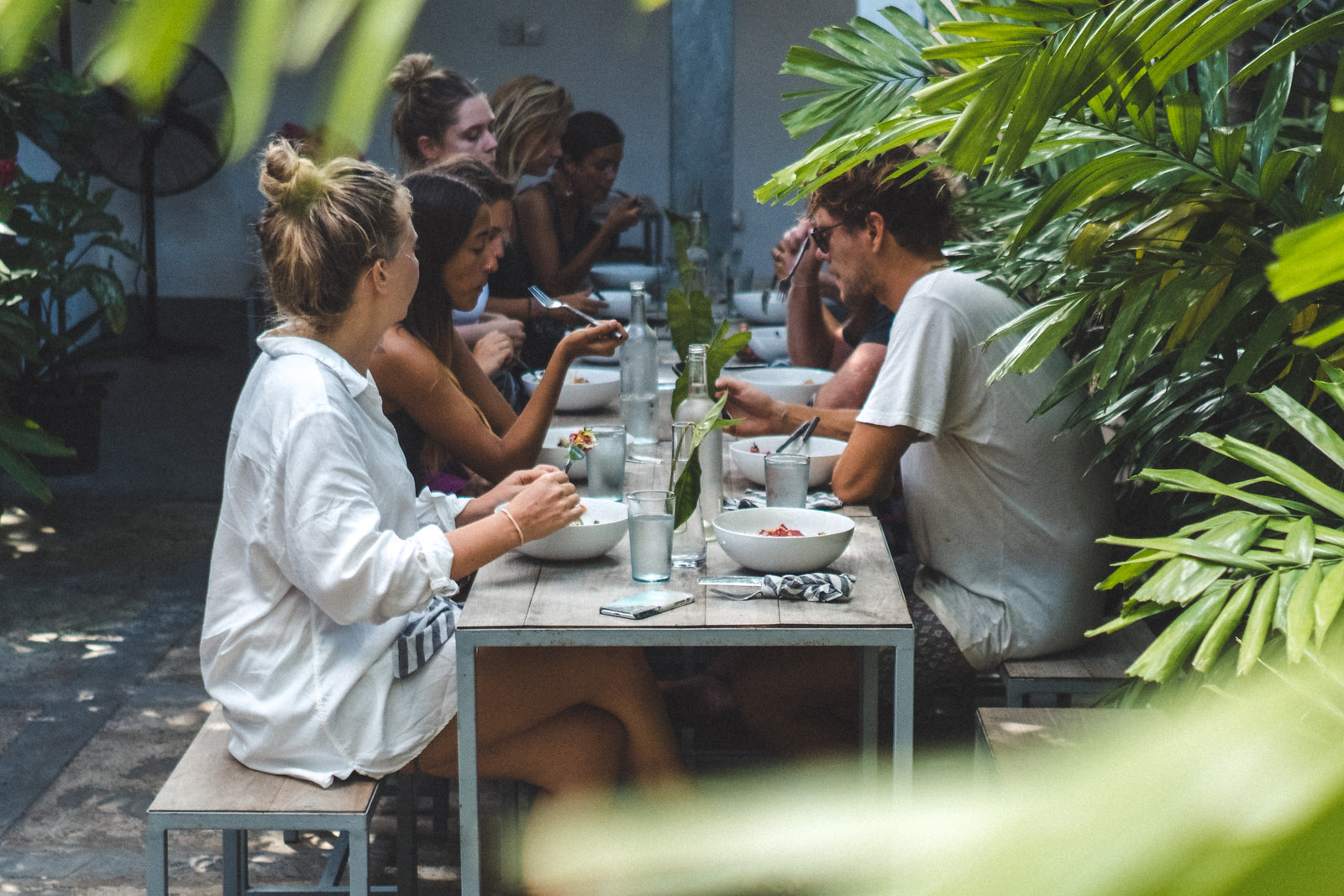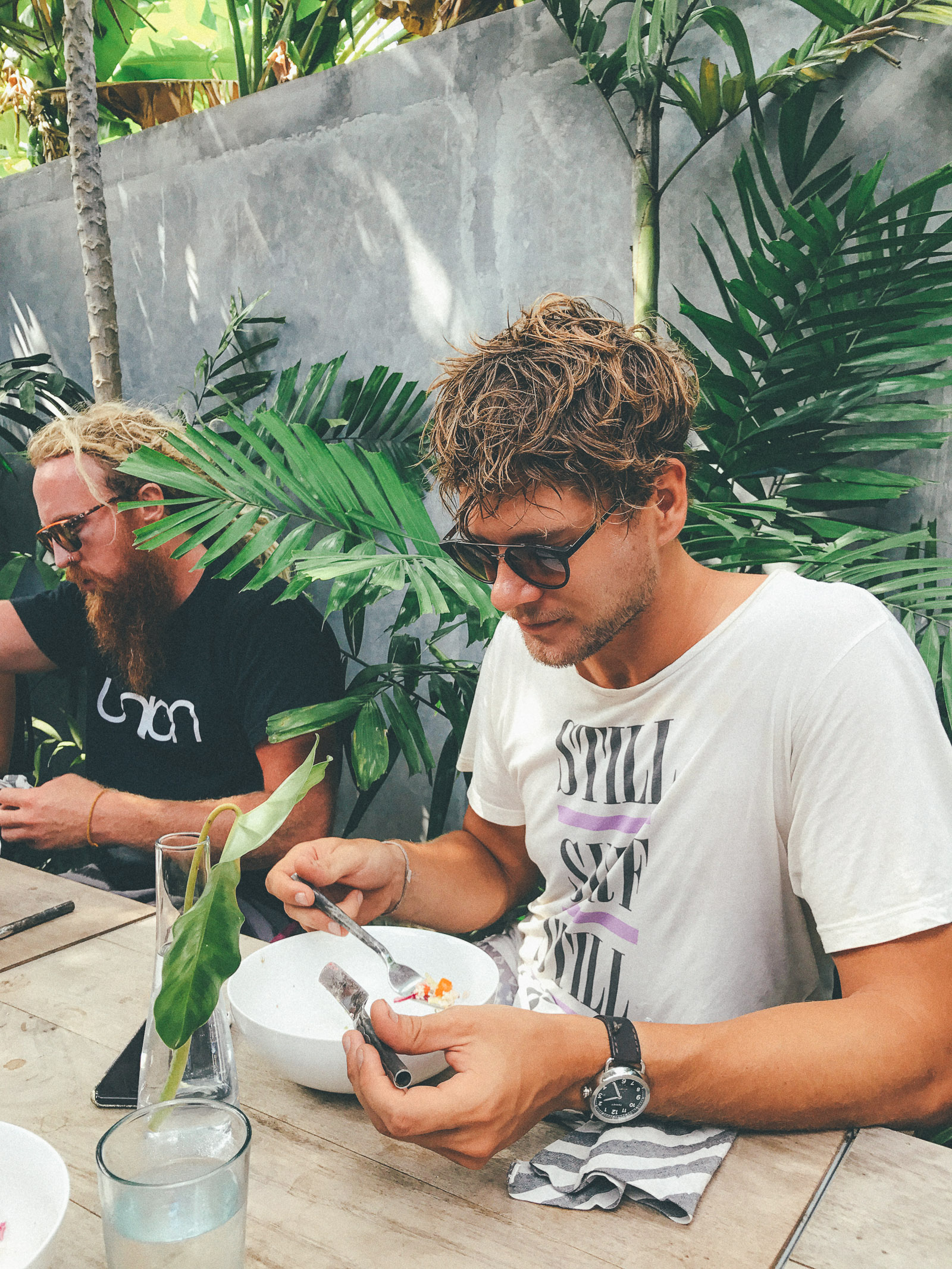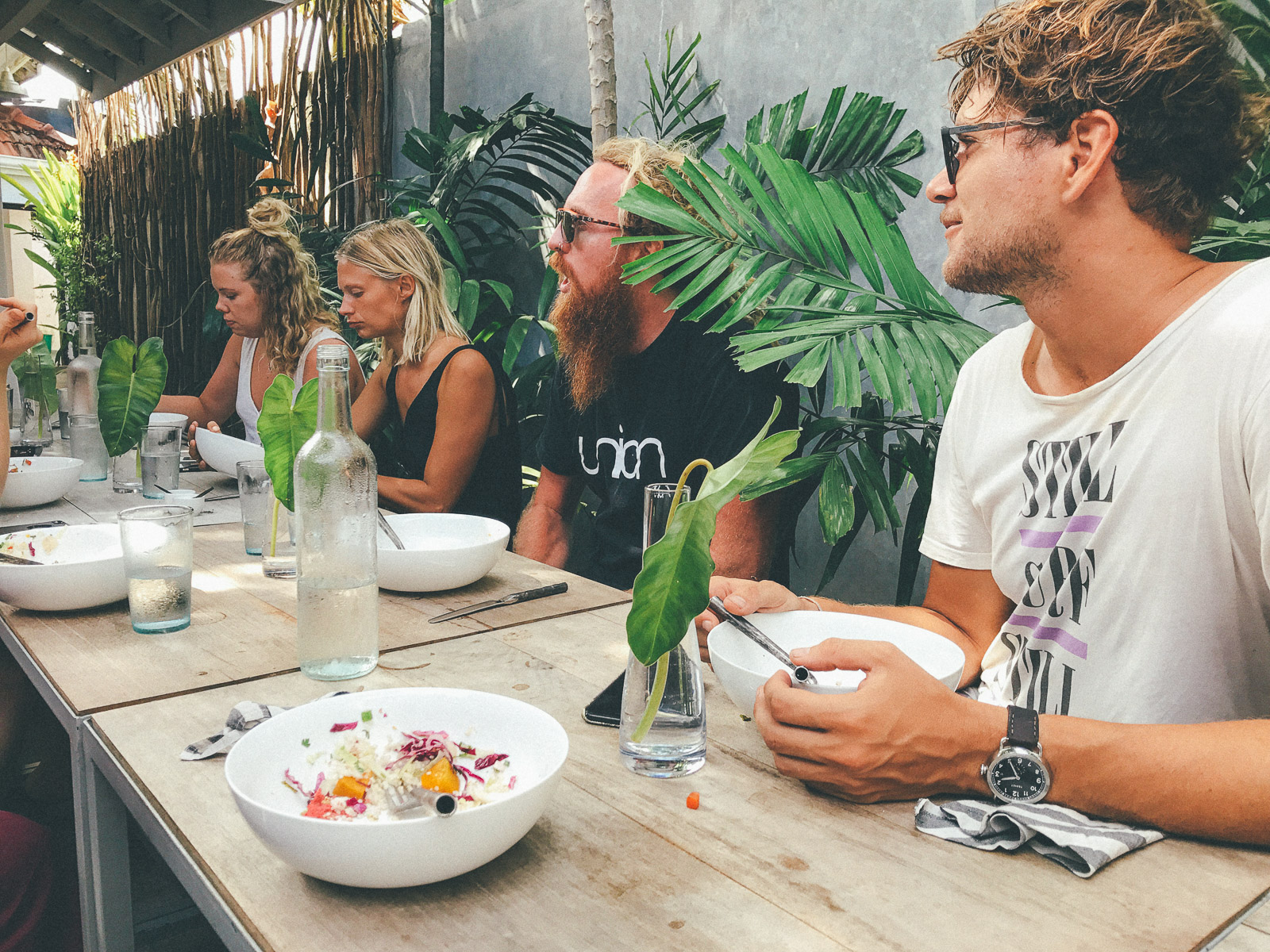 We highly recommend trying SUP yoga for the perfect activity on your day off at our retreat on Wednesdays 🙂
Some of the photos are by Brad Golden, and some iPhone photos are by Petter & Linn.