Have you been wondering who's been behind making Sunshinestories gush with that home-meets-retreat vibe? At Sunshinestories our guests come as strangers and leave as family, taking a little piece of our hearts with them homeward bound or onto their next adventures. Our visitors and friends are integral to this bond, and our Swedish social butterfly, Frida, has done just that. She's been staying with Sunshinestories bringing the guests together for days filled with amazing food, adventure, and endless surf.
From organizing trips to one of the best tea plantations in Ahangama (just wait till you try their Sapphire oolong tea!) to bursting sunrise surf sessions, Frida does it all with a glowing smile on her face. She's a friend near and dear to our hearts as she'll sure be to yours the moment you step foot onto our yoga and surf retreat in Ahangama. Oh, we should also probably mention her insatiable love of our furry friends at Sunshinestories.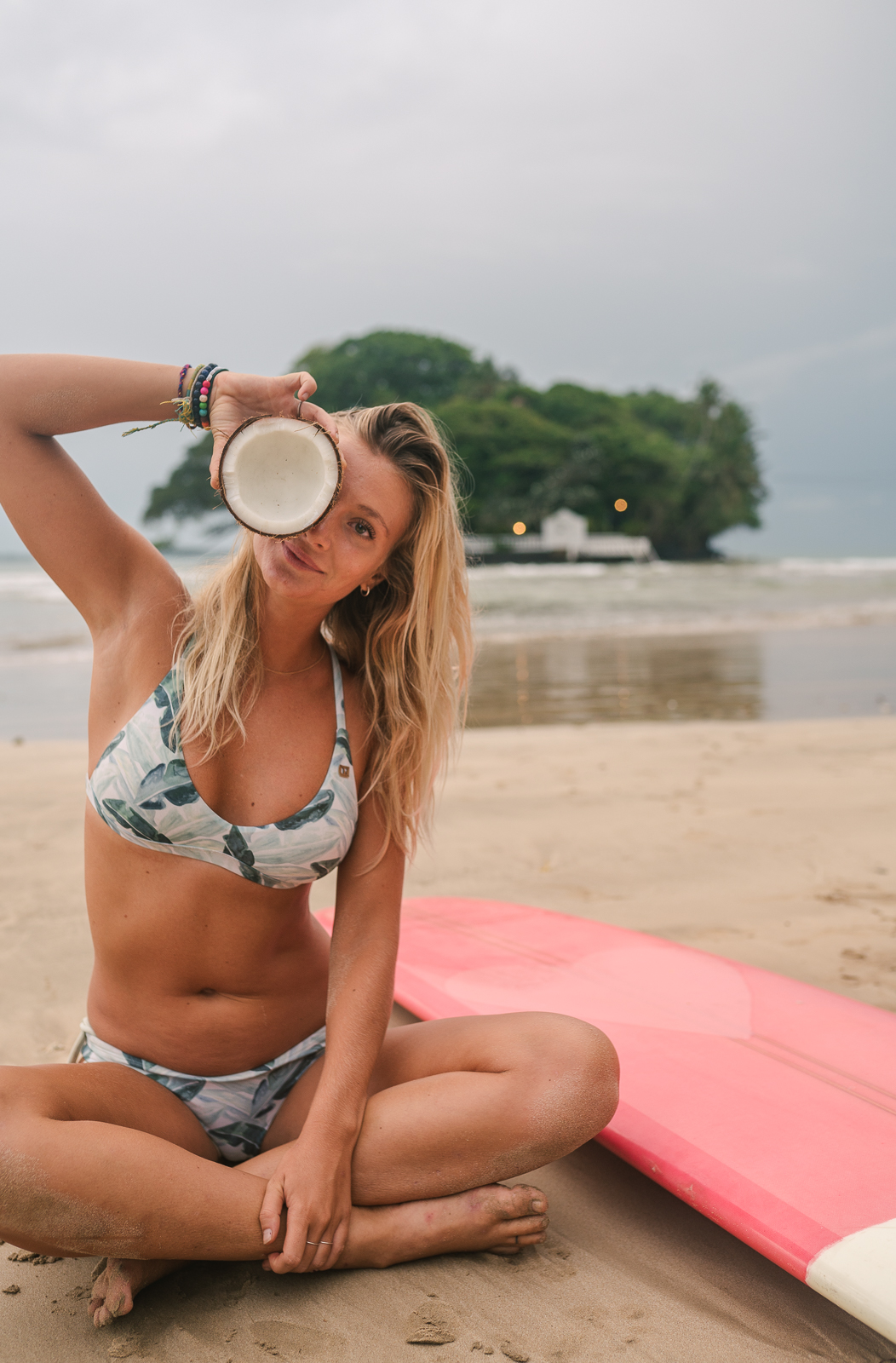 How would you best describe yourself?
A dog lover. A cook. A traveler. A … surfer? I guess I can call myself that now that I've been at Sunshinestories! I've gotten into surfing the past 4 months and can't seem to put it down. I am very grateful for being here every day and getting to surf as part of my job. Kudos to Mitch, our head coach, for guiding me through my surf journey as a complete beginner to where I am now.
My favorite thing to cook is salmon tacos – they're truly amazing. I'm also a person that lives for excitement like the little surprises in life. For one of my birthdays, I was in Australia and my friend took me out on a scooter with a list of the top 10 things I wanted to see – it was exhilarating!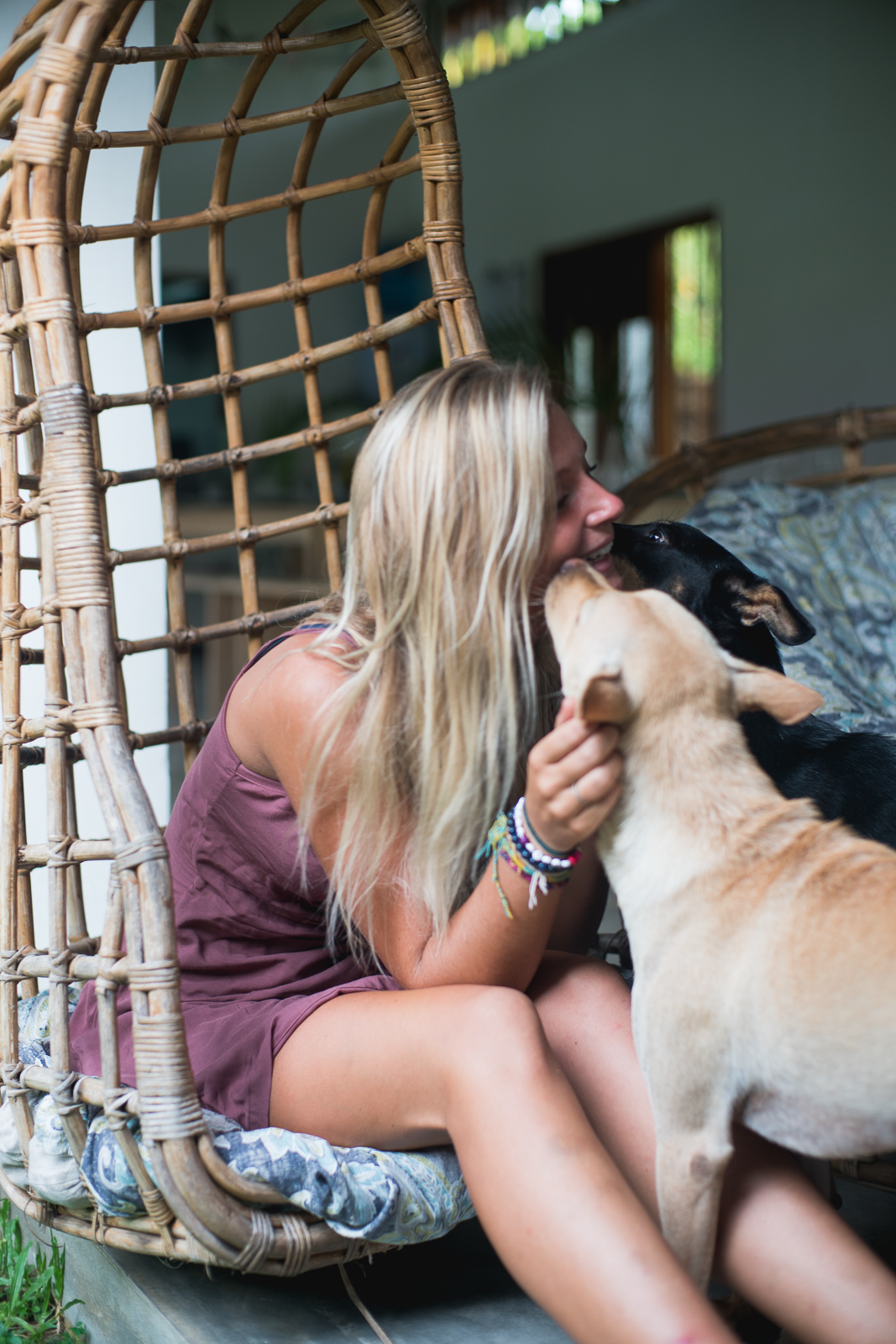 Why did you choose to come to Sri Lanka?
I guess it's part of my personality, but I loved the excitement of trying something new. I knew nothing of Sri Lanka. Sunshinestories was such a good place for me to come and connect with the community and build relationships here.
"Sunshinestories was such a good place for me to come and connect with the community and build relationships here."
What were your first impressions of Sri Lanka?
That everyone is really friendly. I've never been to a country where the people are so genuine and helpful. One day we ran out of petrol and were stopped on the side of the road. Everyone stopped to help us. When we're out surfing, the locals are always extremely nice and friendly. And our staff are absolutely amazing. They've made me feel as though we're long time friends rather than colleagues.
How did you find Sunshinestories?
A friend actually tagged me in a Facebook post about them. When I looked, I was living in Australia at the time and wanted to visit. The schedule worked out with my departure from Australia and as fate would have it, I found my way there!
What did your life look like before coming to Sunshinestories?
I had been working as an assistant for a CEO at a sports events company in Stockholm. I had followed the path to adulthood and seemed to have it all – a great job, an apartment, and a boyfriend. I was 23 and felt like I was 45. I needed to do something, so I quit my job, and with my best friend, moved to Australia. We rented a van for 6 weeks traveling throughout Australia and landed up in Sydney. I just ran with my excitement and said yes to everything. In doing so, it opened up so many opportunities I would've missed out on – like coming here!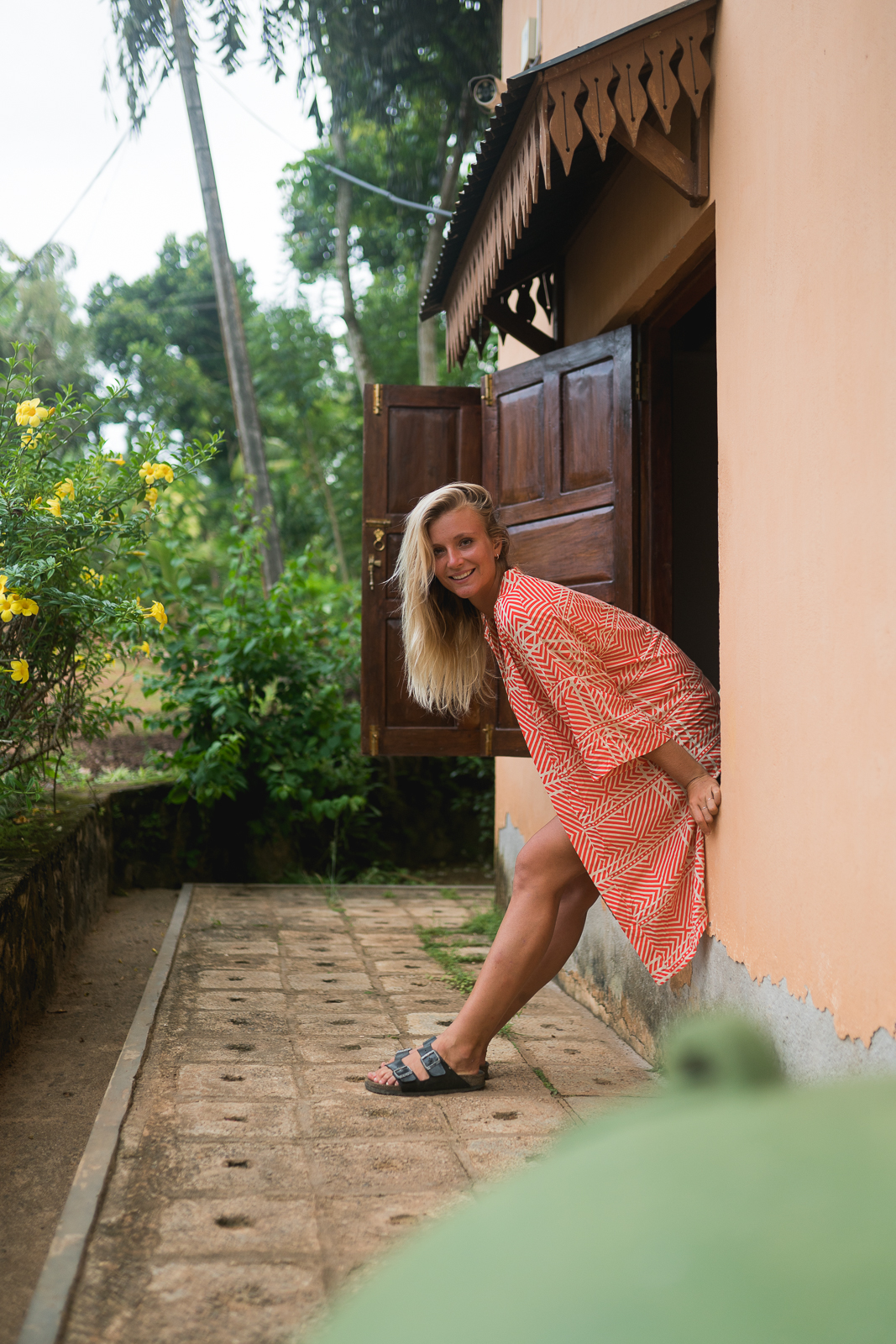 Have you always been adventurous? If so, why do you think this is?
Yeah, I think so. I've always traveled and am constantly looking for new things to peek my attention. I think it's just part of my personality. I'm the girl with 6 different business ideas, but can't settle on which one I think will be the most exciting to work with. I'm always looking for something new to keep me going, which is why I think being at Sunshinestories is so perfect for me. Each week I get new guests coming in, new personalities to mesh with, and new friends to be made.
What are your favorite things to do here?
I love showing guests all the best places to visit in Ahangama like the tea plantation and restaurants on Wednesdays and Saturdays. I love when we have a small group because it gives me the opportunity to show them small, unique places here that are truly amazing.
Would you say you have a passion? If so, what is it?
My passions only last for about 6 months. Life in general is what truly excites me. For example, at one point I was obsessed with making my own dresses here and did it for 4 weeks. However, I think surfing is now my newest passion. Sunshinestories has offered an amazing surf retreat in Southern Sri Lanka where I've learned to develop my skills. It's crazy how it has changed my perspective on life – I'm starting to think I can't live anywhere where there isn't surf!
What is your favorite part of the week at Sunshinestories?
I really enjoy Saturdays here. It's usually the last surf session for the guests that we do in the morning. We spend the rest of the day doing something together, including a big dinner where everyone shares their experiences and favorite moments of the week. After spending time together, the guests feel more like family.
I see you love dogs, what's the story behind this one?
This is the dog with two names. Jörgen and Slaskie. I think I like him because he reminds me a little of myself – he's a little weird and so snuggly. I also love black when it comes to dressing myself, and well, he fits just perfectly. Linn once told me we look similar, so there's that too.
What has been your favorite memory so far at Sunshinestories?
The dog – just kidding. I think my favorite memory was experiencing the thrill of truly surfing. I had this moment where I caught a wave and went down the line for the first time. It was addicting.
What's the best meal you've had at Sunshinestories?
I love, love, love their pumpkin curry. It is SO good.
What does your daily schedule look like?
Every day is the same, yet different all depending on what the guests want to do. It's not really a schedule, it's more about going with the flow. You have to be really flexible and change plans at a moment's notice. I love to hangout with the guests and make sure everyone is loving their stay at the retreat here in Ahangama. My room is an open door and I love it! The best part for me is surfing with the guests every day.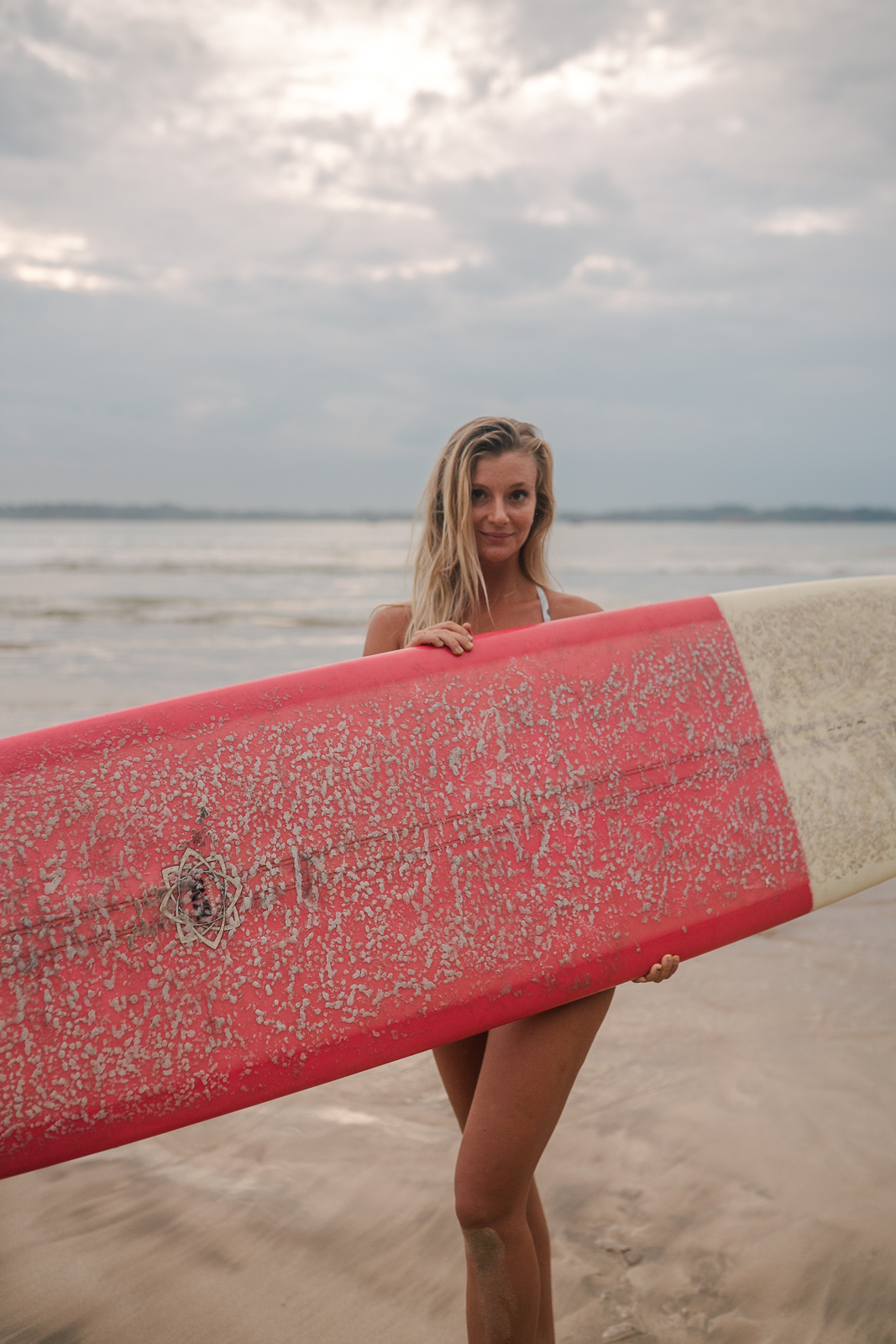 "It's not really a schedule, it's more about going with the flow."
Sum up Sunshinestories in one word:
Life-changing.
Describe what you'd bring if you were given ten minutes to pack to go on a trip:
Beauty products, Rayban sunnies, bikini.
Favorite item in the Sunshinestories shop?
Oy surf apparel bikinis are amazing. I'll be wearing one surfing tomorrow.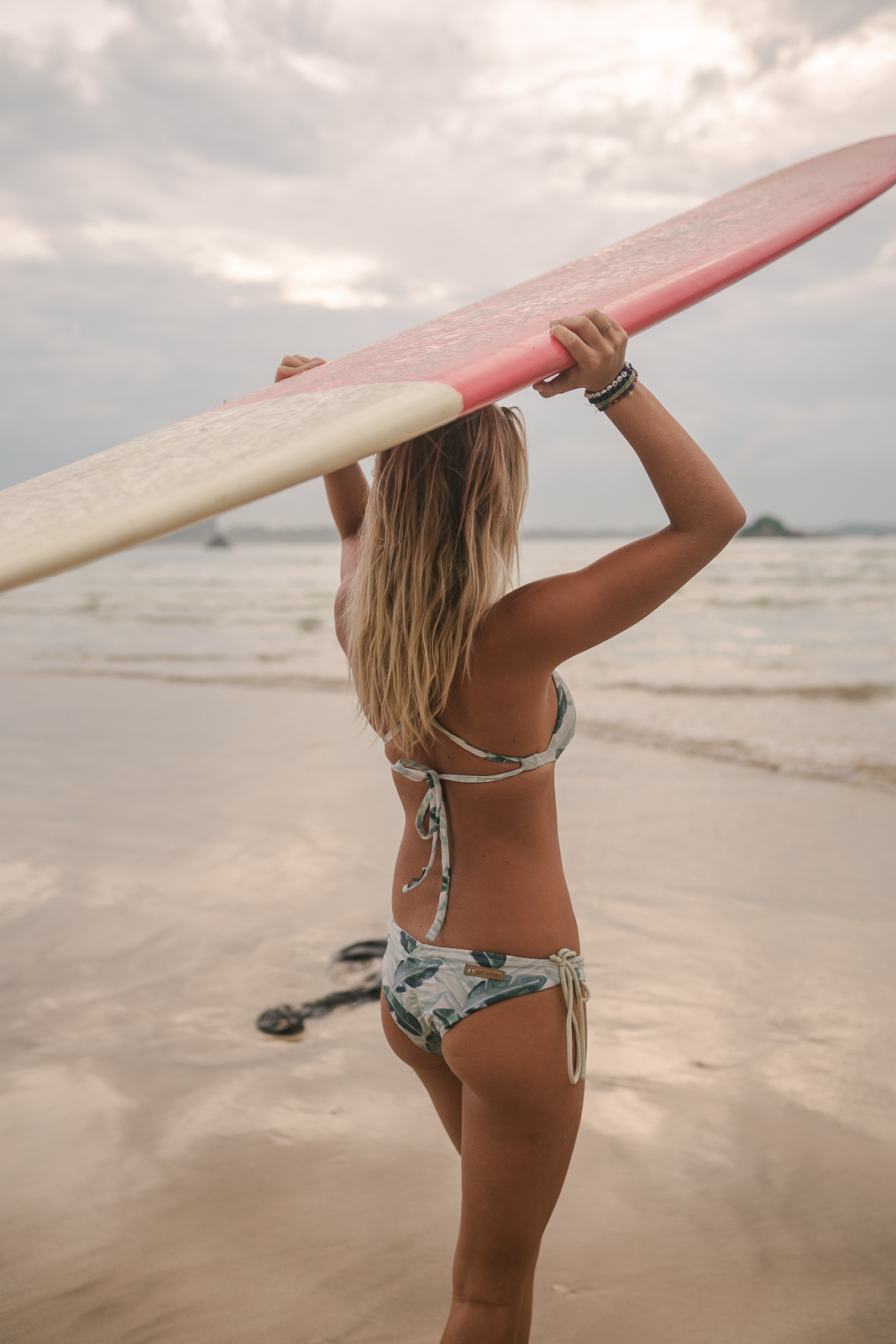 Favorite post-surf snack?
Coconuts
Words to live by?
"It is what it is!"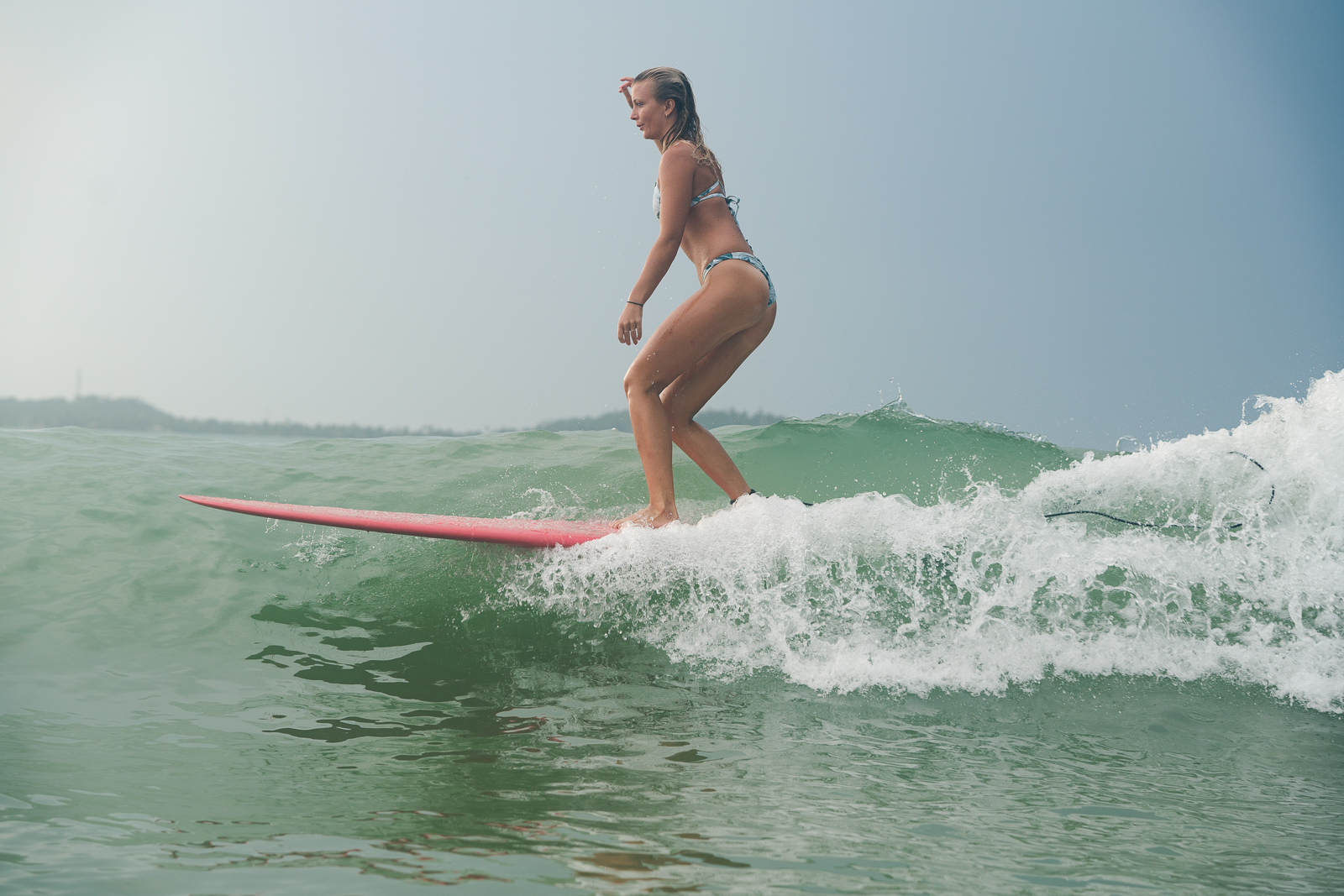 Hometown?
Stockholm, Sweden
Where can we find you on Instagram?
@frudling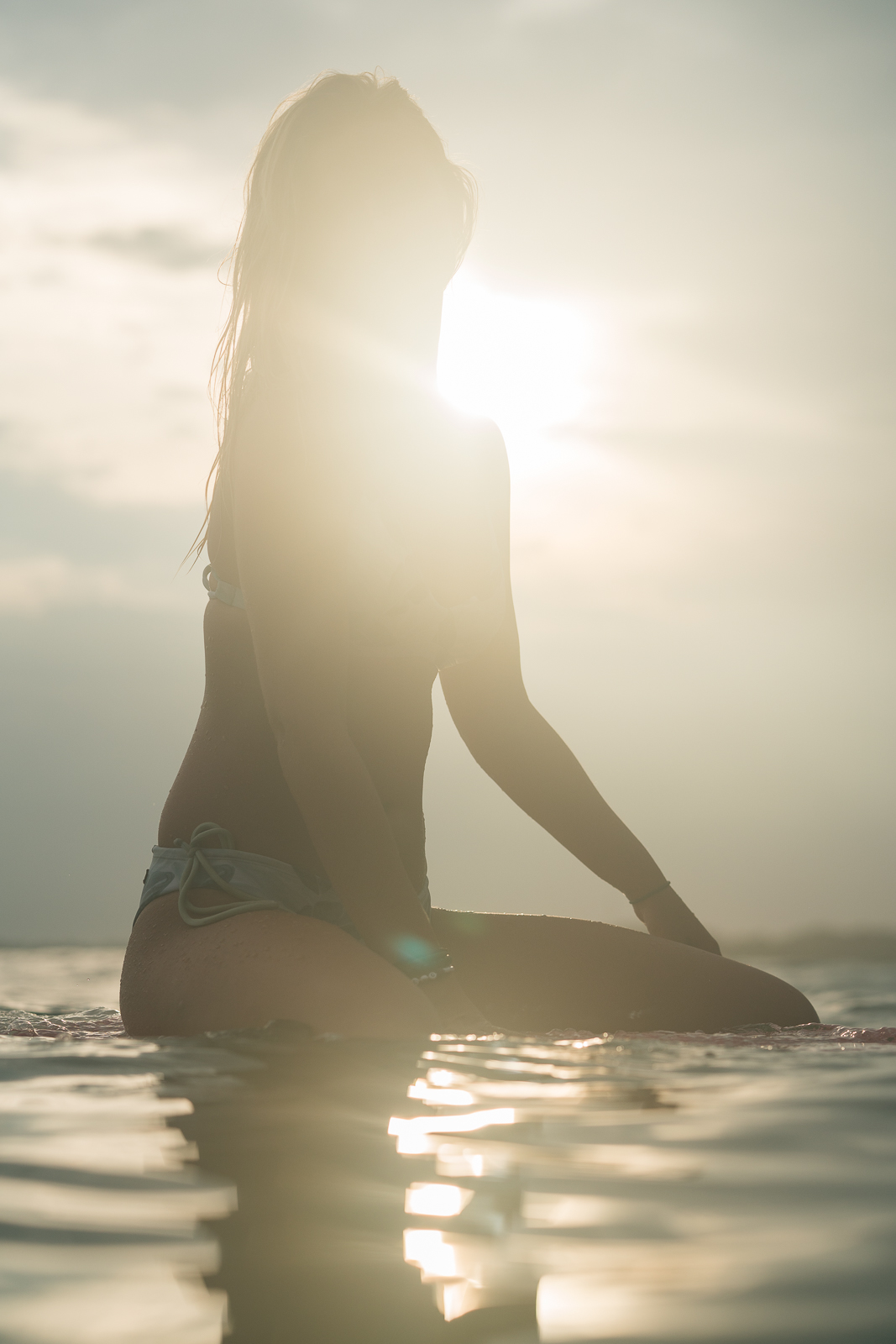 Written by @mollyhenze and photos by @jkinphotos