Kavishka is one of Sunshinestories earliest surf coaches, he rides a variety of different surfboards from fish's to logs and anything in between which makes him one of the most knowledgeable surf coaches here. Let's find out a bit more about the grommet.
Name: Kavishka Deshan
Age: 20
Home town: Weligama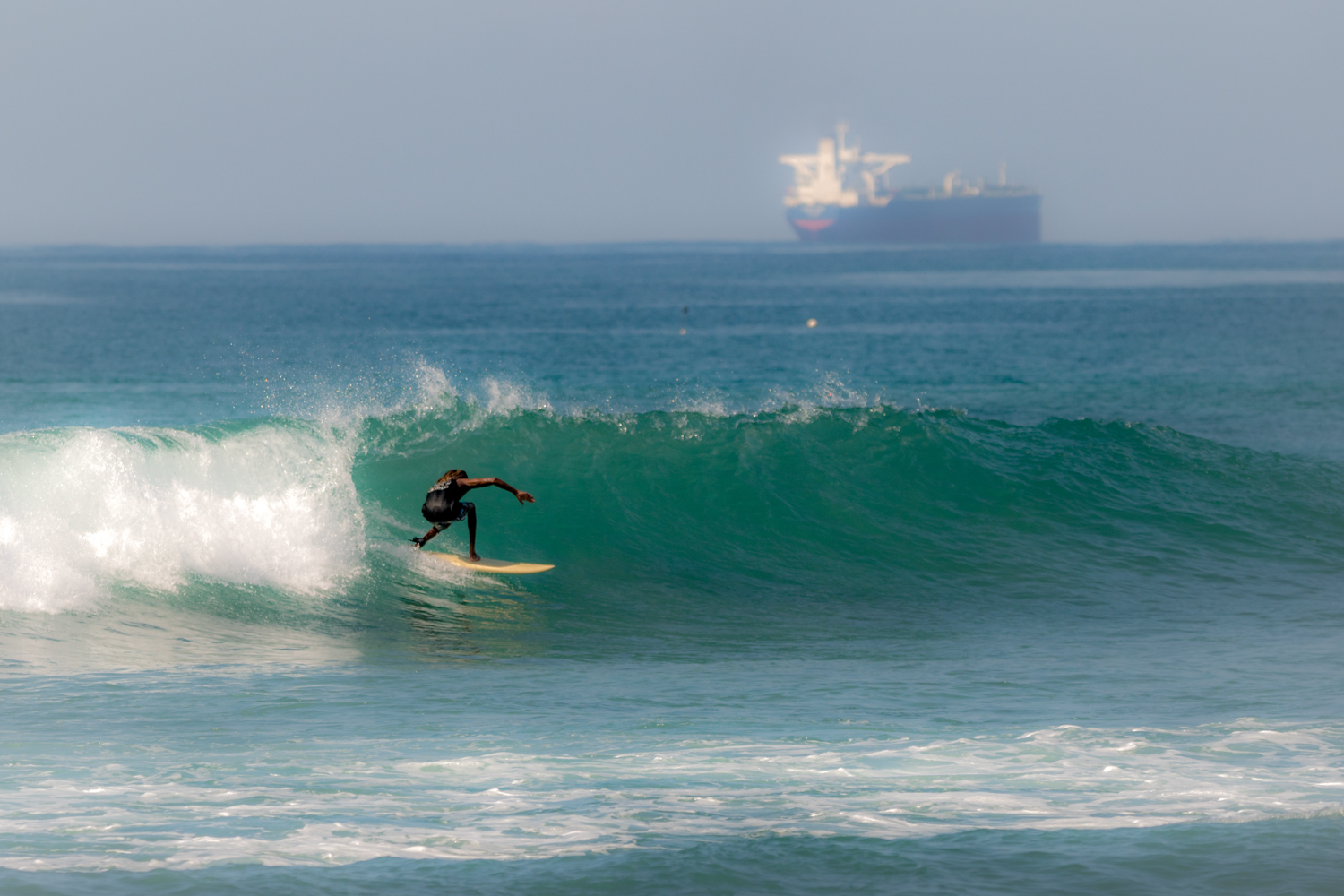 How did you find out about surfing?
When I was growing up Weligama my friends and I used to play soccer on the beach almost every day with my friends, one day when we were playing we saw 2 surfers out surfing  so we just sat there and watched them all afternoon, the next day my friends and I managed to get a surfboard and tried surfing for the first time, there were eleven of us all sharing one surfboard and taking turns.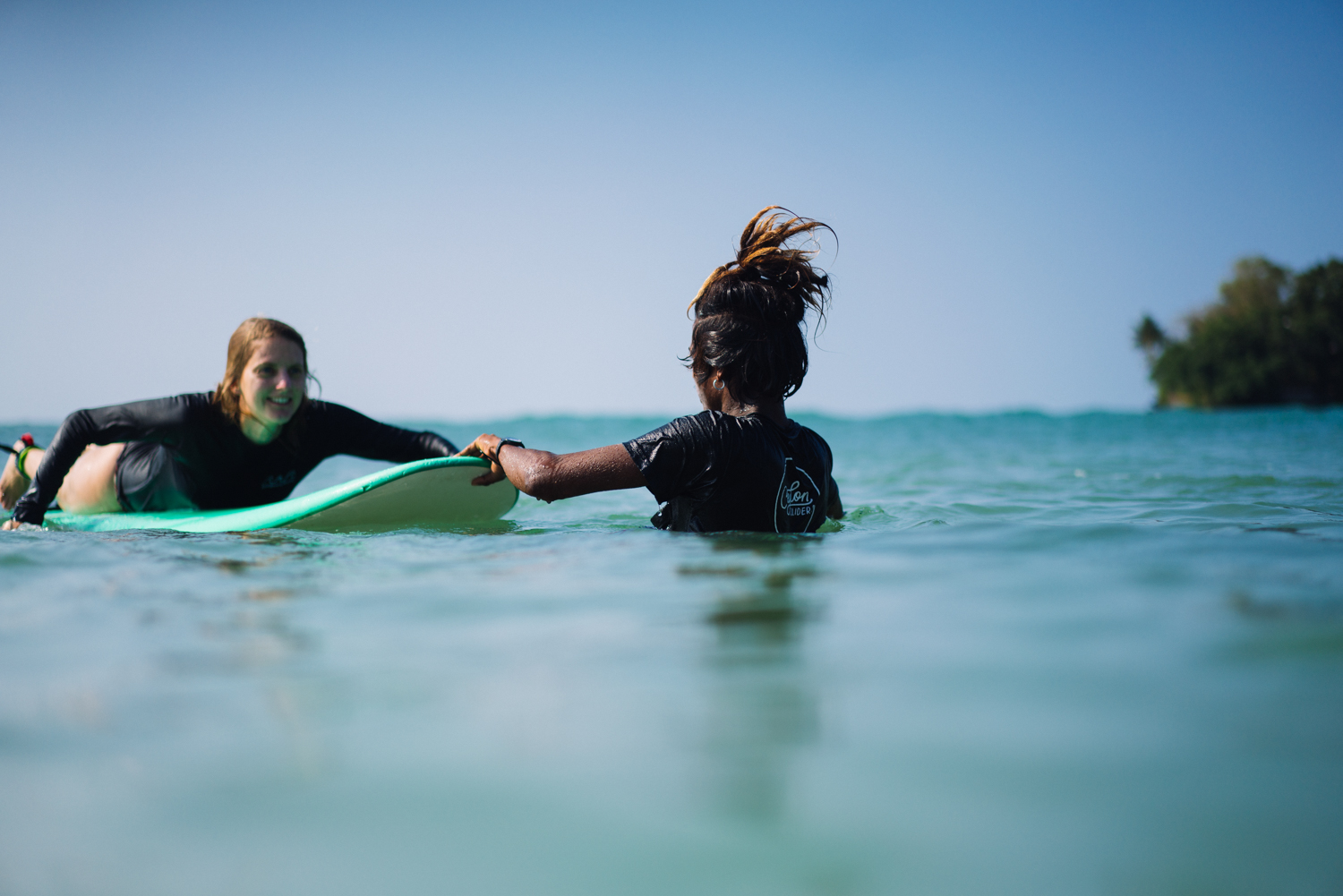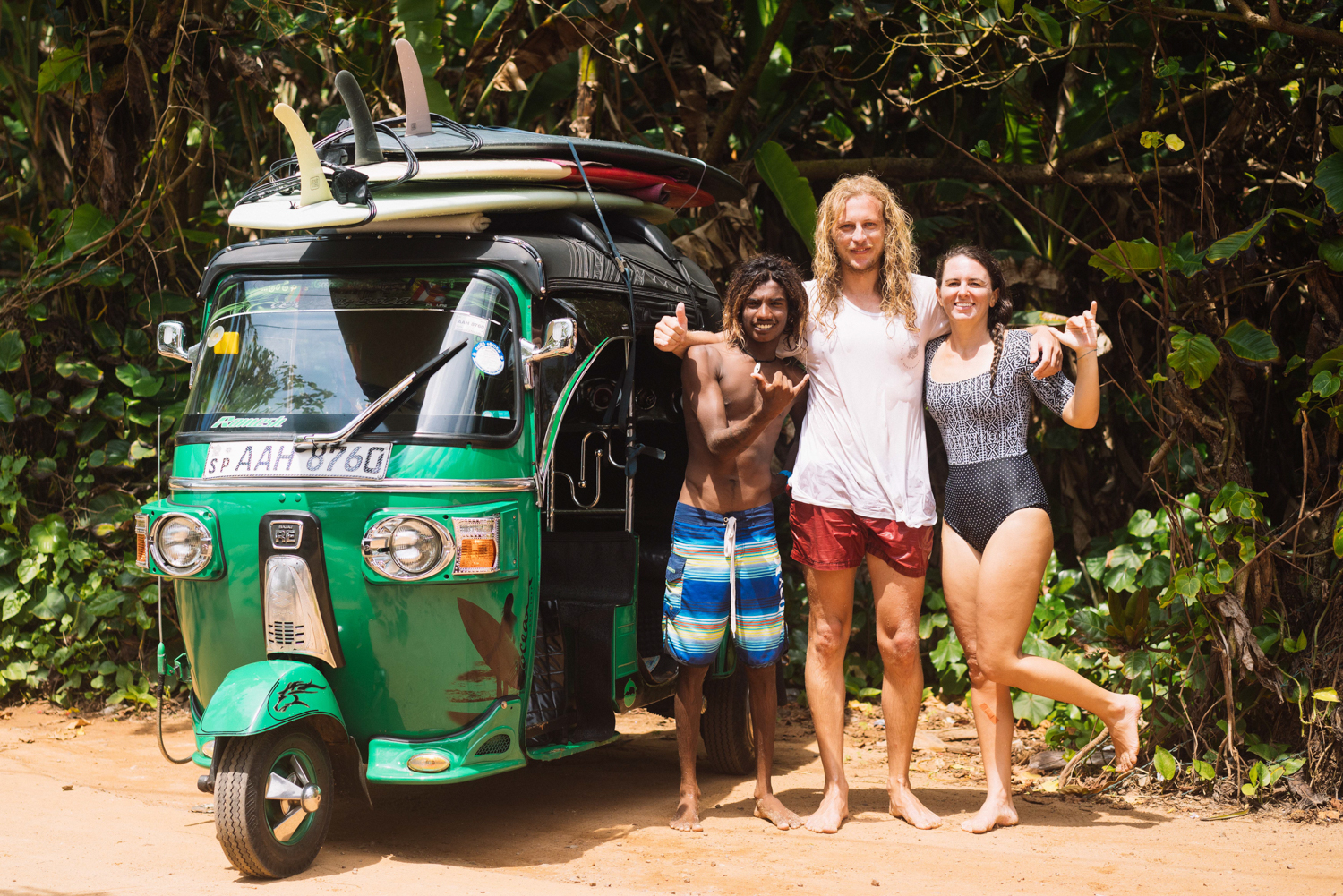 How did you find sunshine stories?
Around two and a half years ago I was surfing with my cousin in Weligama and he told me he heard about a job opening at Sunshinesstories in Ahangama, I had an interview with Petter and then a few days later I was a surf coach.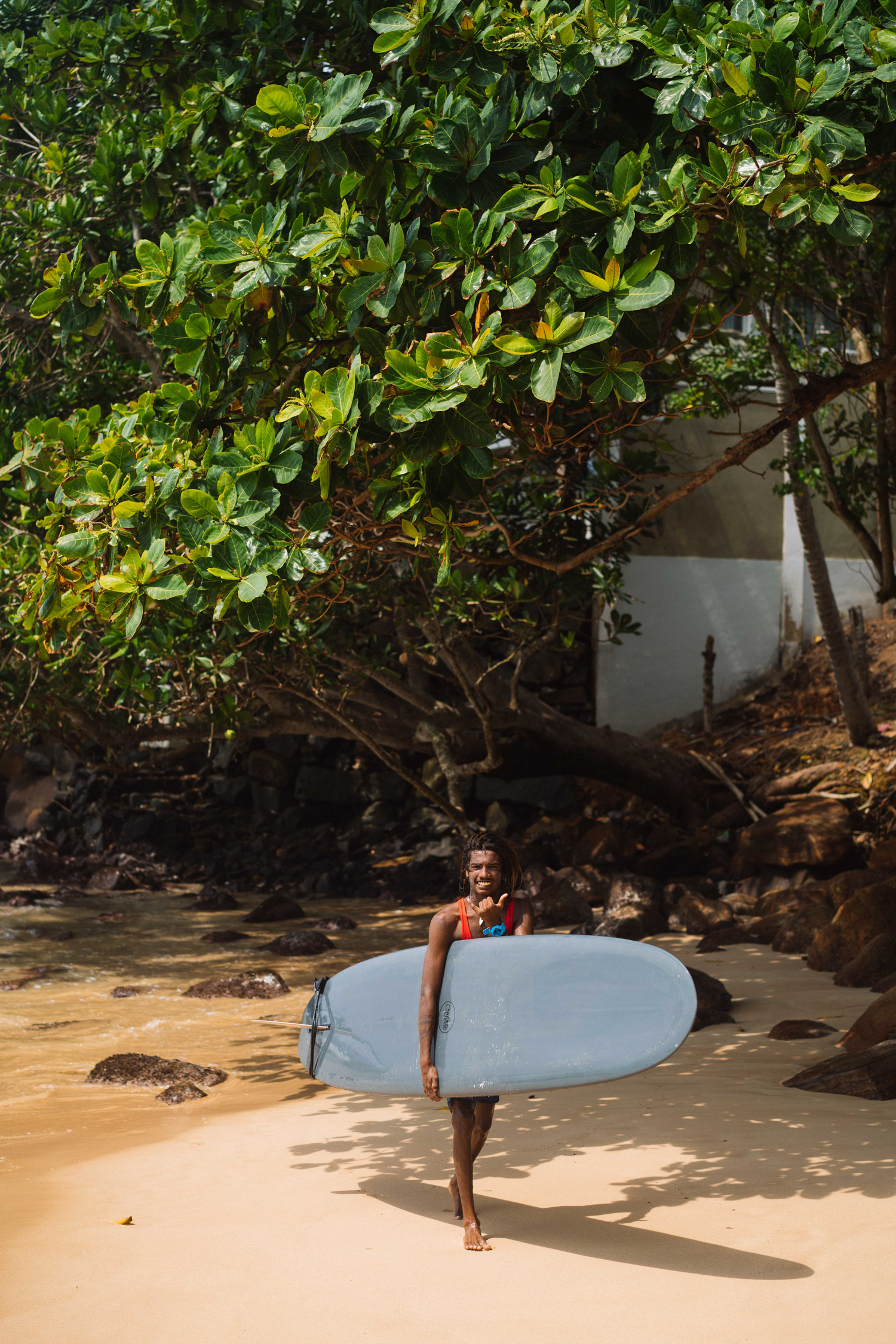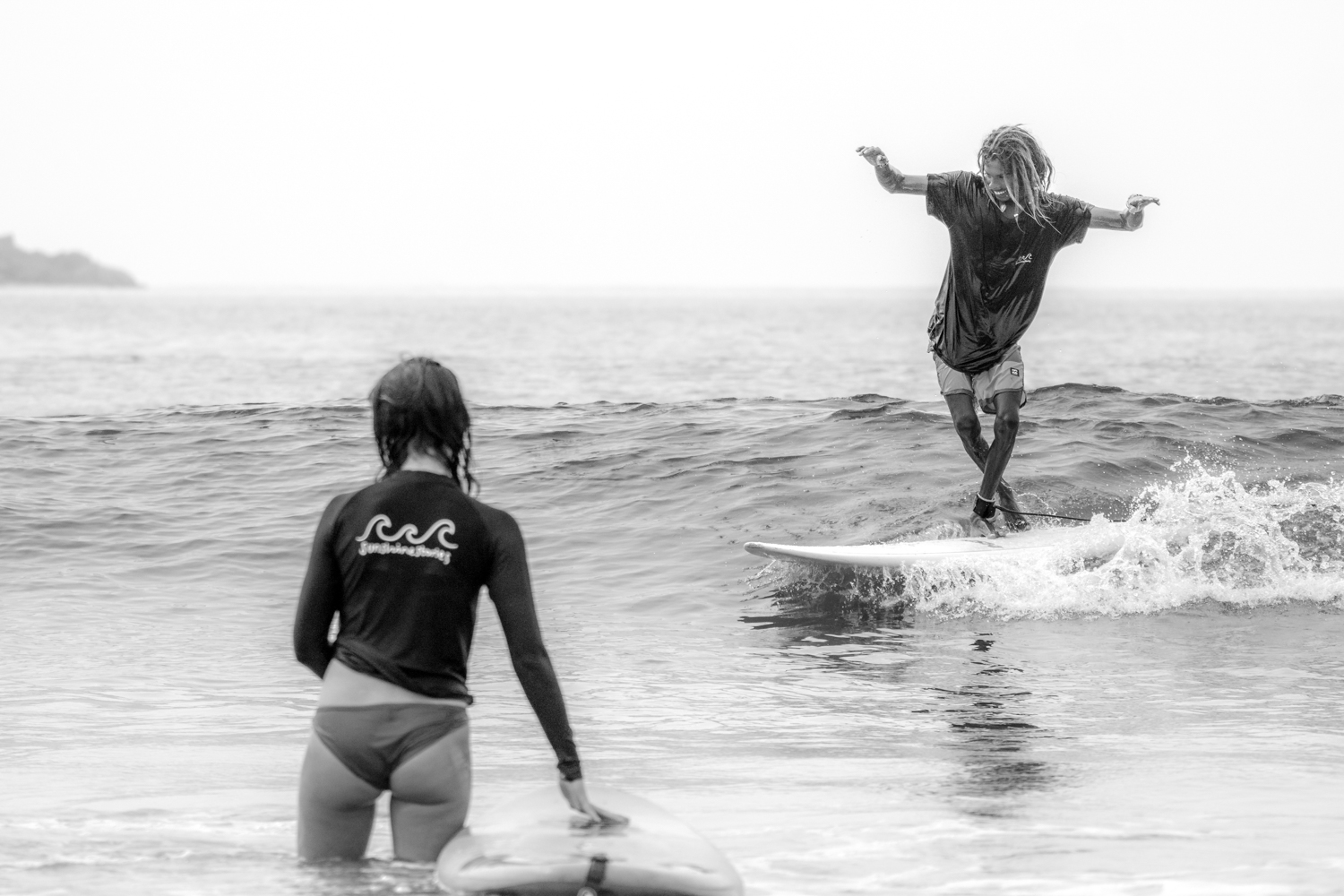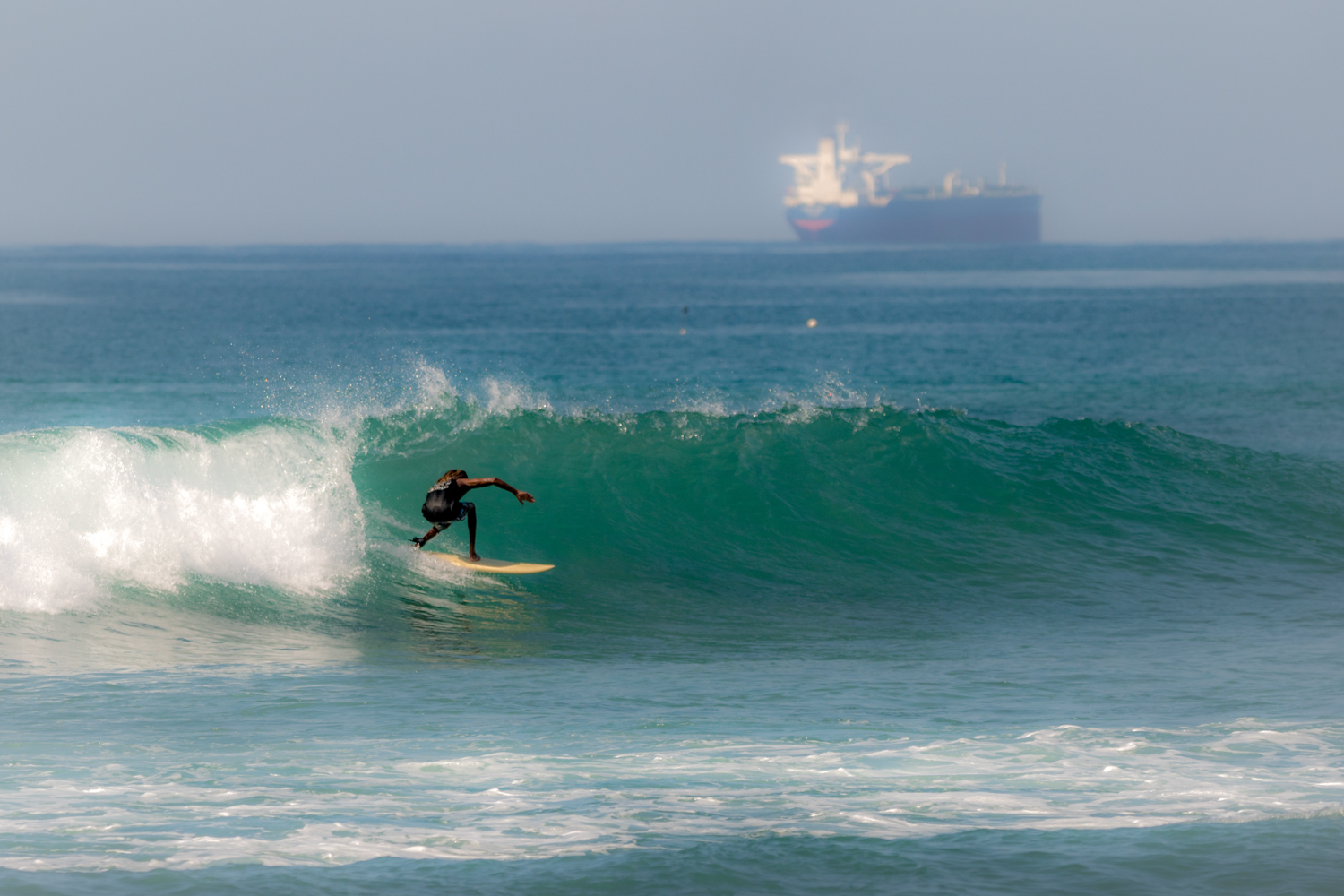 So you surf a variety of boards shortboard, fish and a longboard, how did you get into so many different types of surf craft?
All I rode when I started working at Sunshine stories was a thruster, well it was the only board I had, after watching surf movies at sunshine I started to see other styles of surfing and different types of surfboards. I was lucky enough to work somewhere with so many different boards so I tried a longboard for the first time and had so much fun it's all I want to do most of the time.
Which surfers inspire you the most?
Dave Rastovich and Craig Anderson

What is your best life advice?
Life's better with surf…..always.
What's your main dream in the coming years?
To go to Bali and surf Uluwatu
I've got to ask, what made you want to get dreadlocks?
Bob Marley the rastaman
Photos by Piers Woodford and Lachlan Dempsey