Since we opened Sunshinestories over a year ago, we've come to know the surf breaks along the South Coast of Sri Lanka pretty well. Each morning our surf coaches choose the perfect spot for your ability and take you to where they know you'll have the most fun within the water. We've shared a few of our favourite surf spots below…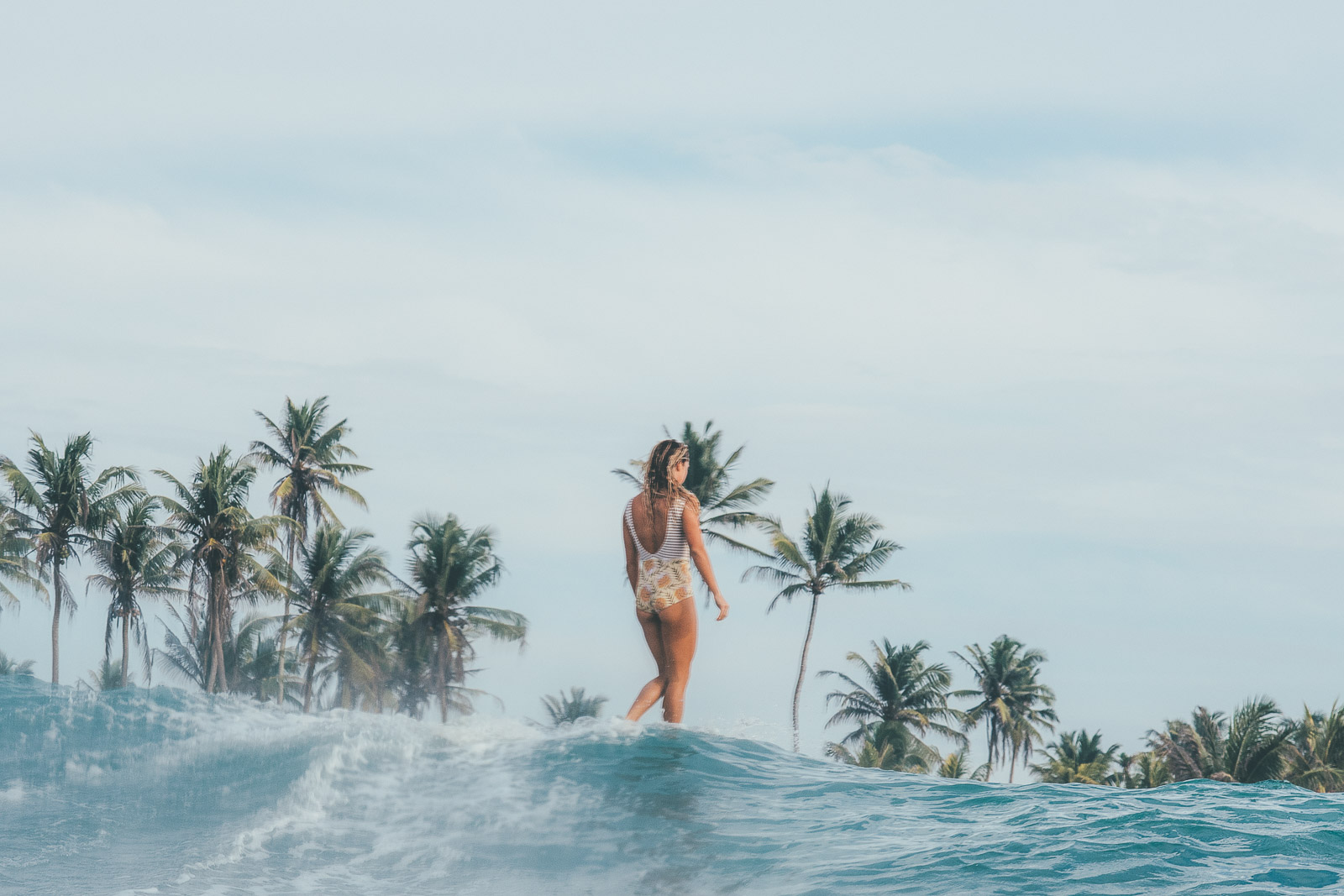 Weligama Beach Break
Weligama Beach Break is one of the best places to learn to surf on the South Coast of Sri Lanka. It is a great spot for beginners who are looking to improve quickly, as it builds size as you get further down the beach. As it's such a popular beginner spot, the line up can get packed at times. However, when it's windy everywhere else, Weligama beach break is a good option as it sits in a large bay.
South Beach
Just north of Kabalana there is an uncrowded beach close to the South Beach Hotel. Aptly named South Beach has a sandy entrance which turns into a deep reef break and a has short 300m paddle out with relaxed lefts and rights to choose from. South Beach can hold up to 4ft during a bigger swell which means you can surf it on just about any board. We love taking guests there as it really is beginner to intermediate friendly.
Jungle Beach
As exotic as it sounds, Jungle Beach is a really beautiful and secluded spot with one of the best waves on the South Coast of Sri Lanka. The main left hand break and right hand break works best when over 3ft, however, both breaks can hold up to 6ft. It has a very shallow reef in some areas and a 500m paddle out, but you'll be rewarded with 400m rides.
Lazy Lefts and Lazy Rights
As mellow as they sound, Lazy Lefts and Lazy Rights are two very relaxed waves. They are situated in Midigama, just a short drive from the Sunshinestories retreat. A favourite among surfers in Sri Lanka, both spots can get pretty crowded but offer great waves. Lazy Lefts take off can be a little steep at times until it smoothes out down the line. Lazy Rights is similar, but can break in different places, which means lots of paddling! Both Lazy Lefts and Lazy Rights are over a deep reef which makes them beginner to intermediate friendly. 
Coconut Point at Gurubebila
Gurubebila, which is also known as 'Coconuts' is a popular beach to visit even if you're not planning to surf. It offers an A-frame reef break gifting peeling rights and lefts over a shallow reef. Coconuts is a more intermediate to advanced spot, which is accessible by jumping off of or from the reef. This break works much better during a bigger swell.
Kabalana
Kabalana is a short drive from the Sunhinestories villa and a surf spot we like to take those who are more intermediate. It's a more popular choice for short boarders, as it's a large A-frame peak that offers long barrels on either side of 'The Rock'. Kabalana is known to be one of the best surf spots in Sri Lanka, so it can get busy at times.