Every now and then we like to escape the South Coast of Sri Lanka, swapping the beach for mountains and explore different regions of this beautifully diverse country. We recently headed to Ella for a few days and decided to share our top tips for those considering a trip to Sri Lanka's most iconic hill-country town.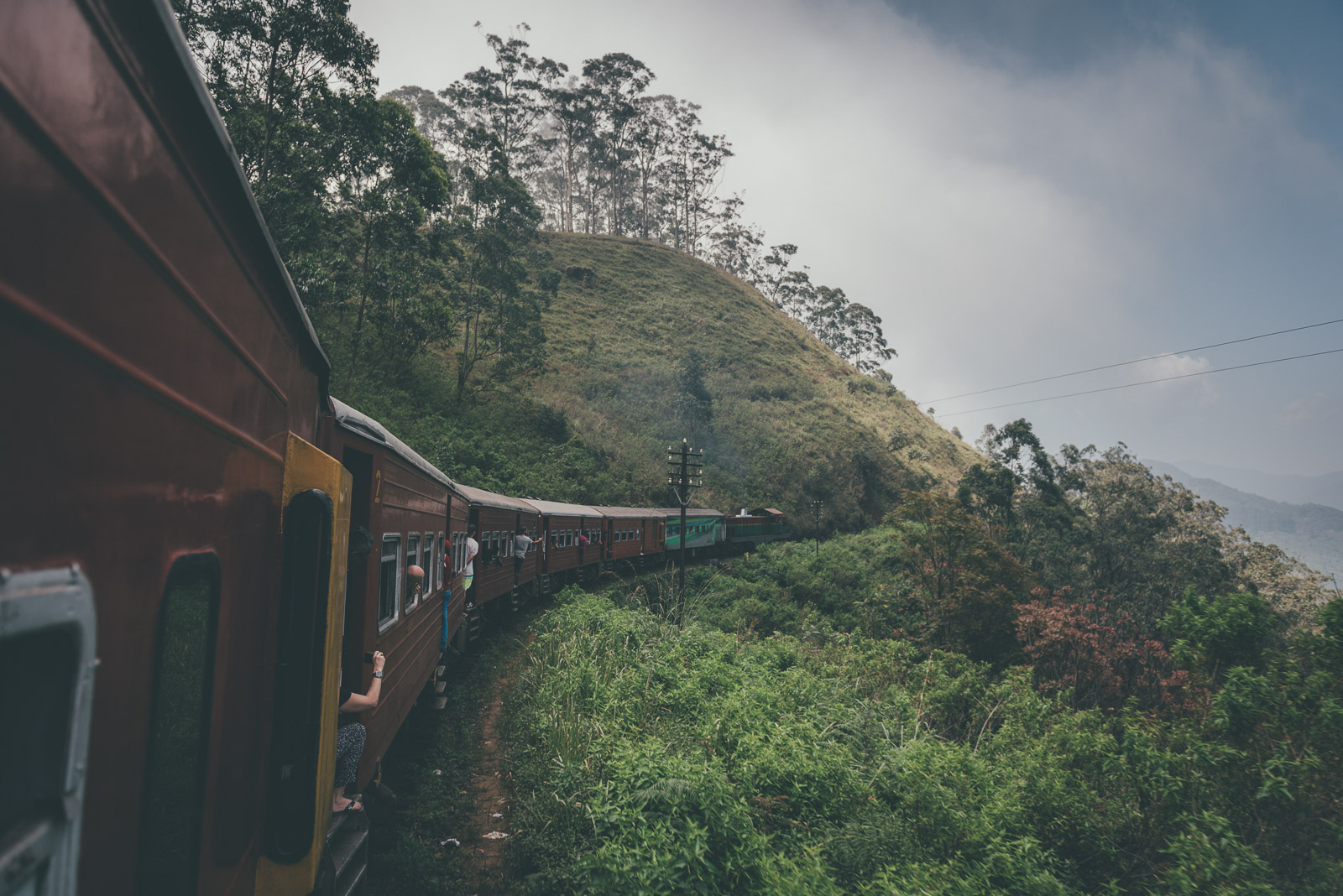 How to get to Ella
Getting to Ella from the South Coast of Sri Lanka is fairly straight forward. If you're leaving from the Sunshinestories villa, the closest train station is Ahangama which will take you to either Matara or Colombo. From there you can easily catch an ongoing train to Ella for a reasonable price. Alternatively, the bus service is a very easy and cost effective way of getting to Ella. Choose the number 31 bus from Matara bus station which takes you directly to the main town for roughly 250 rupees. If you're looking for a more comfortable ride, opt for a taxi from Sunshinestories or rent a car and drive to Ella yourself.
Hiking in Ella
There's endless hiking opportunities in and around Ella. One of Sri Lanka's most famous spots is Little Adam's Peak, which is a gentle up hill walk from the main town. It only takes around an hour and a half to do the whole walk, but you'll want to stop and take photos of the vivid greenery and tea plantations on route. The main attraction of Ella town is Ella Rock which is a 'must do' if you're visiting Sri Lanka. The route takes around four hours from start to finish, starting along the train tracks and is relatively easy aside from the steep incline towards the end. However, once at the top, the views are most definitely worth the sore legs. Another unmissable spot worth hiking to is the Demodara Nine Arch Bridge which the train goes across. It's quite an iconic structure of Sri Lanka and incredible to see in person. If you still have time, make your way to Ravana Ella Falls and soak yourself underneath the waterfall.
Cafes and Restaurants in Ella
After building up an appetite from hiking all day, look forward to some of Sri Lanka's best home-cooked food from one of the many guest houses. You'll see a vast amount dotted along the hill side, all offering authentic, delicious Sri Lankan food. One of our favourite food spots is Cafe Chill which is sat on the main street. It's tall bamboo ceilings upstairs, comfy ground seating and mellow atmosphere makes it the perfect space for enjoying a more varied western menu. On your way to Little Adam's Peak is an amazing cafe called Art Cafe Umbrella, which is tucked into the hillside – it's hard to miss with brightly painted exterior and exotic plants sat outside. The menu and coffees are well worth a try! Those in search of something a little more upmarket will love Ceylon Tea Factory Restaurant for its modern interiors, western food options and extensive wine list.
Things to see and do in Ella
The main town of Ella has a relaxed, low-key atmosphere, but is slowly getting busier due to inclining tourism. Meander downhill through the main street where all the cafes and restaurants are sat until you come to the Grand Ella Motel on your right hand side. It's famed for its incredible views of Ella Rock right through the hills, also known as Ella Gap. Along the same road is a small Buddhist temple which is worth paying a visit. Of course, a trip to Ella wouldn't be complete without visiting one of the surrounding tea plantations.
All photos by @mattpowerphoto