Ericeira town. Small and super picturescue full of cafés, restaurants, little shops and people. People everywhere. Ericeira had just the southern european vibe I miss in Sweden, were people go out and enjoy, meet and socialize in town every day. For example, 9/10 locals eat their breakfast out, every day. Really like it.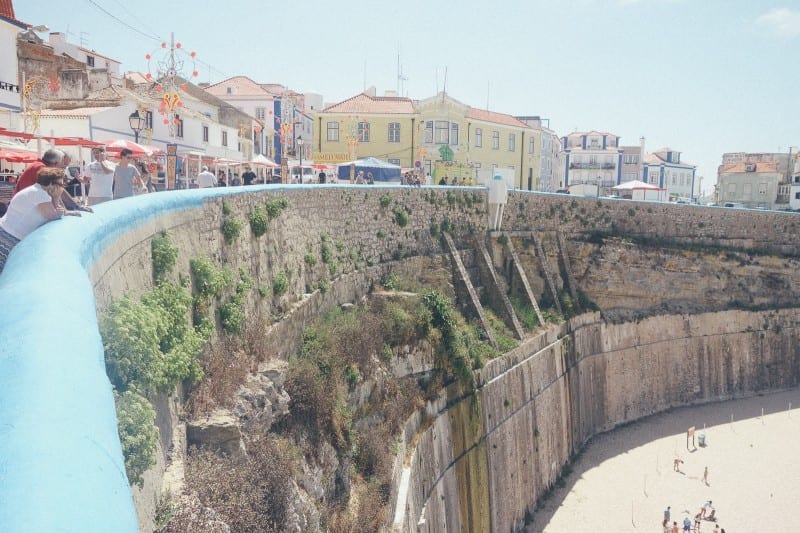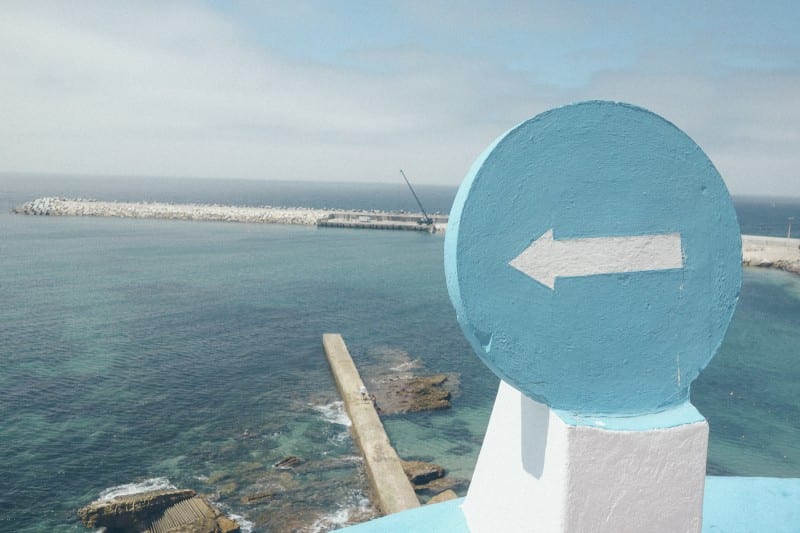 Loving the coastline in northeast portugal. Escpecially around Ericeira. It's so awesome to surf in front of this scenery.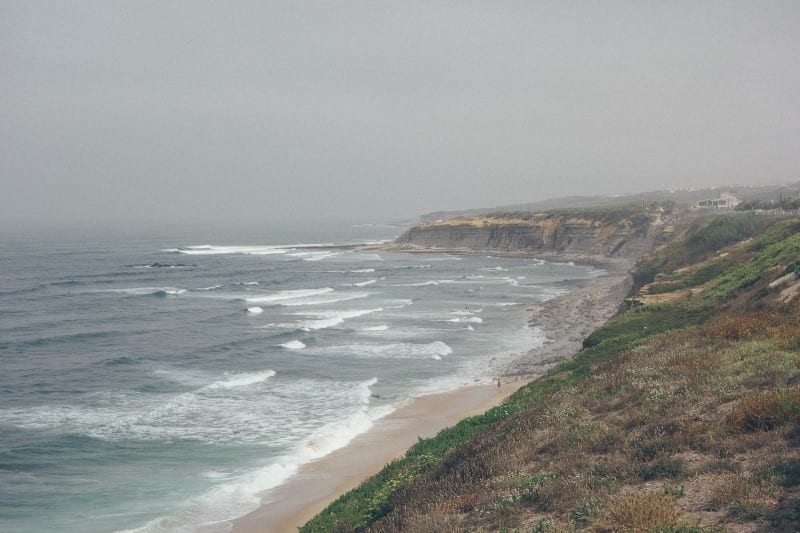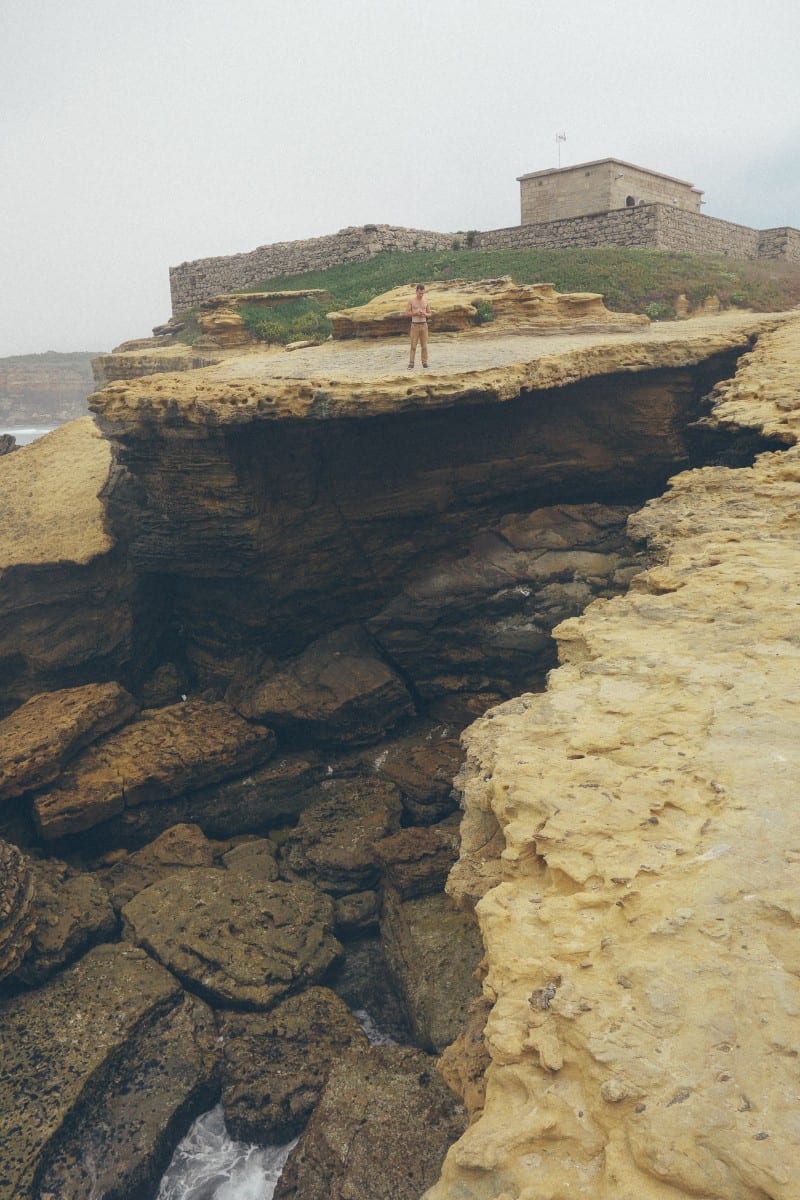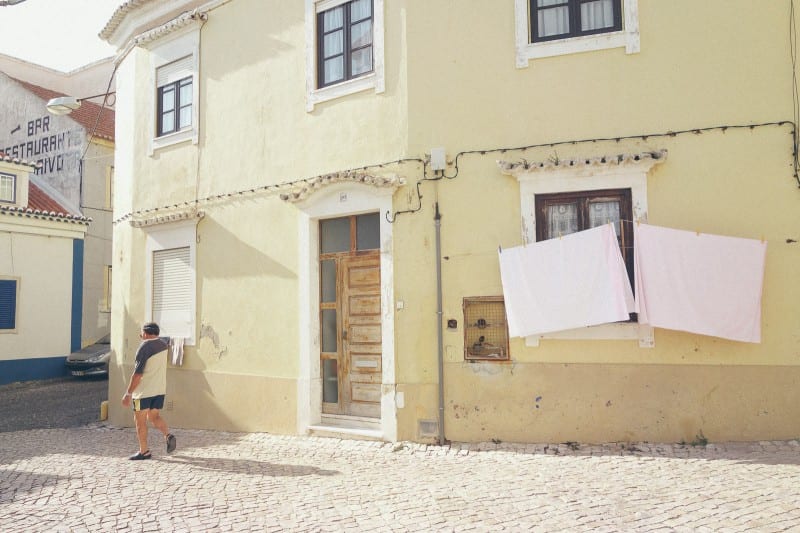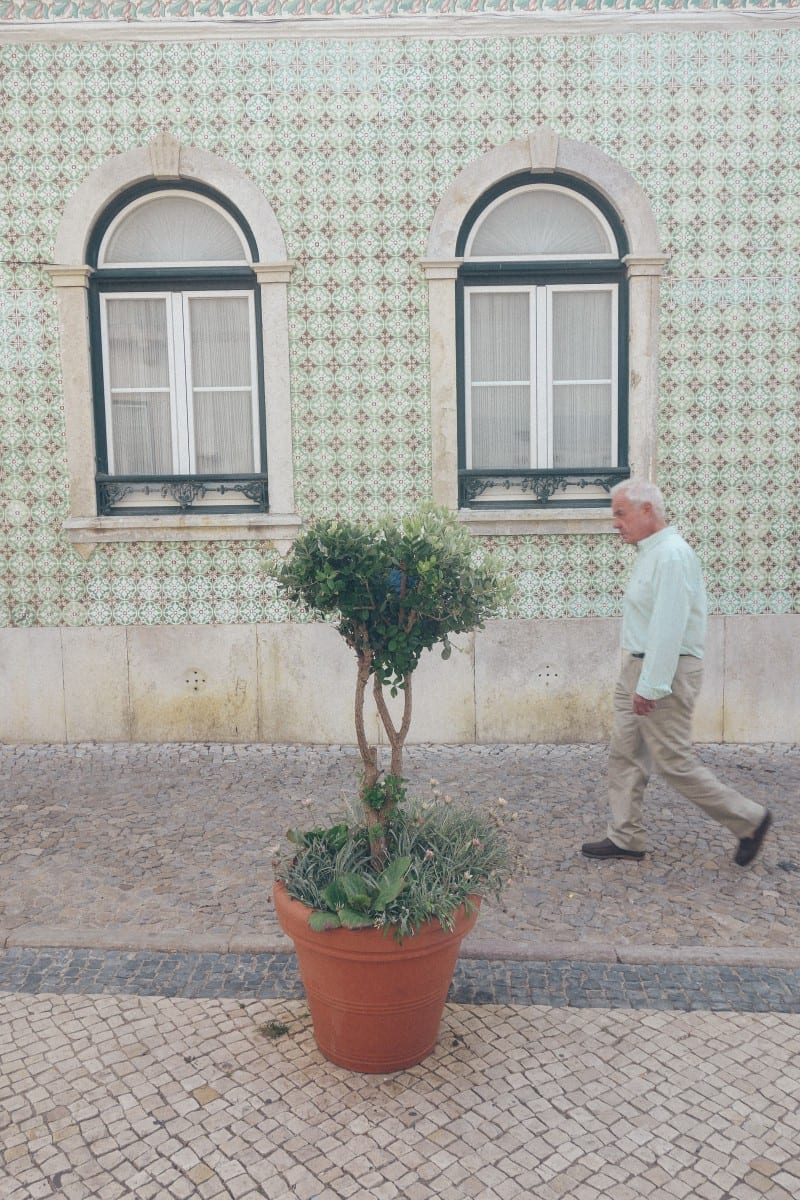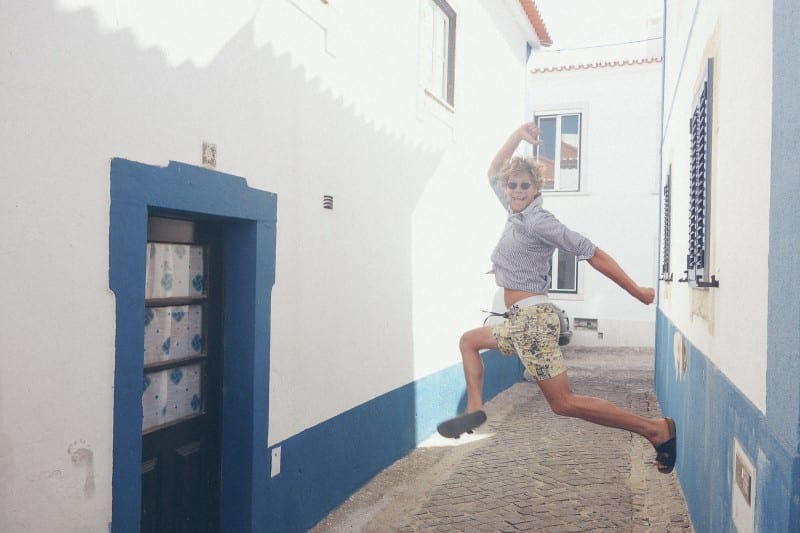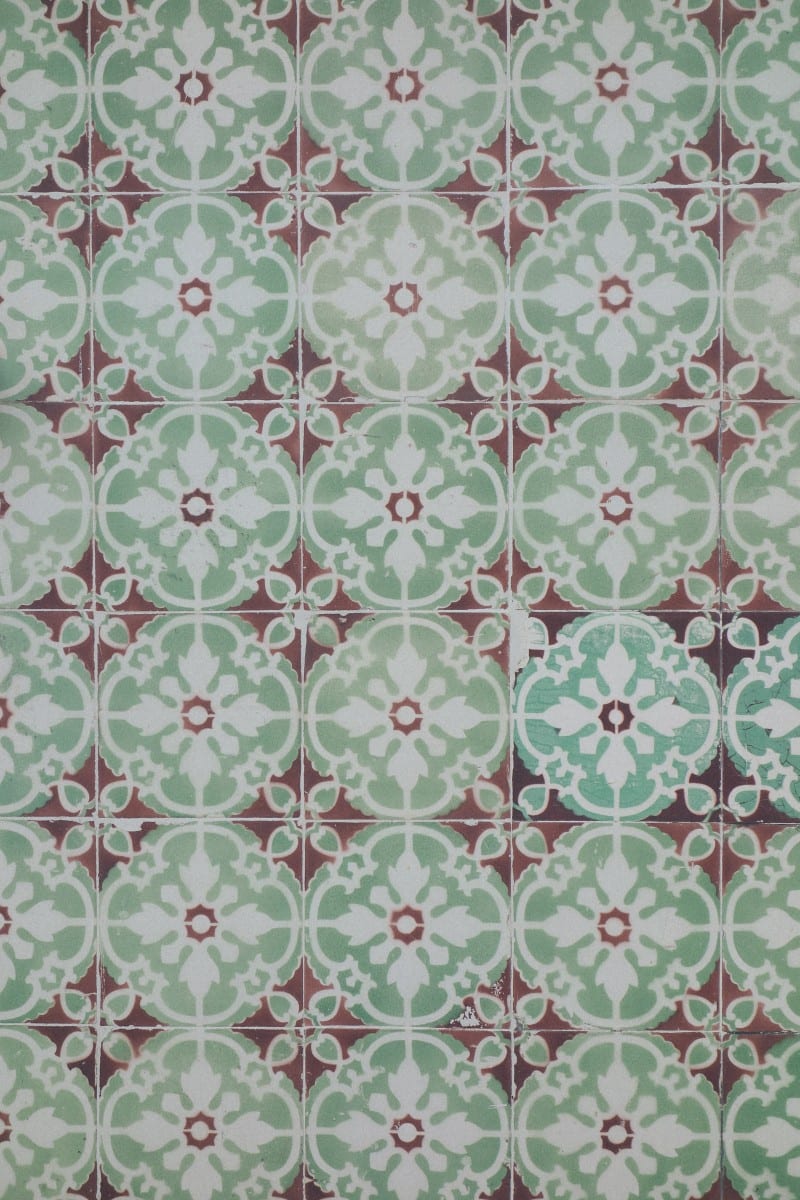 Awesome brick walls.
?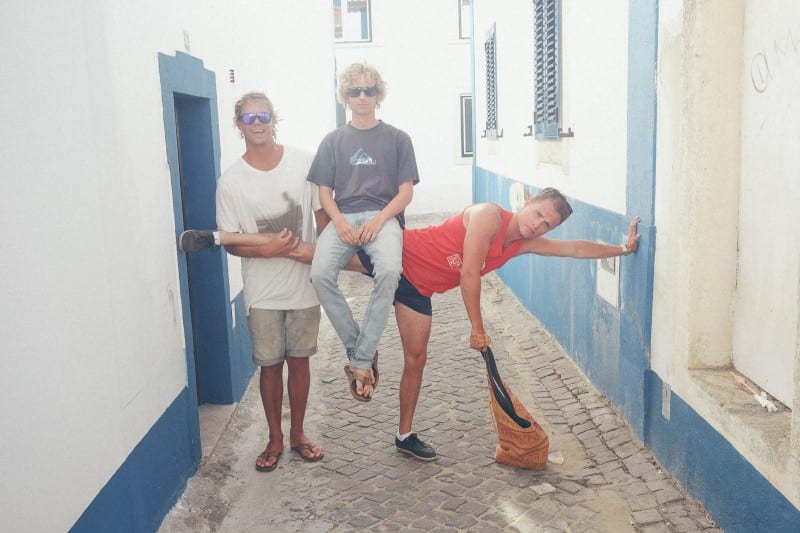 There's a beach right in town with perfect crystal clear water secluded from the waves.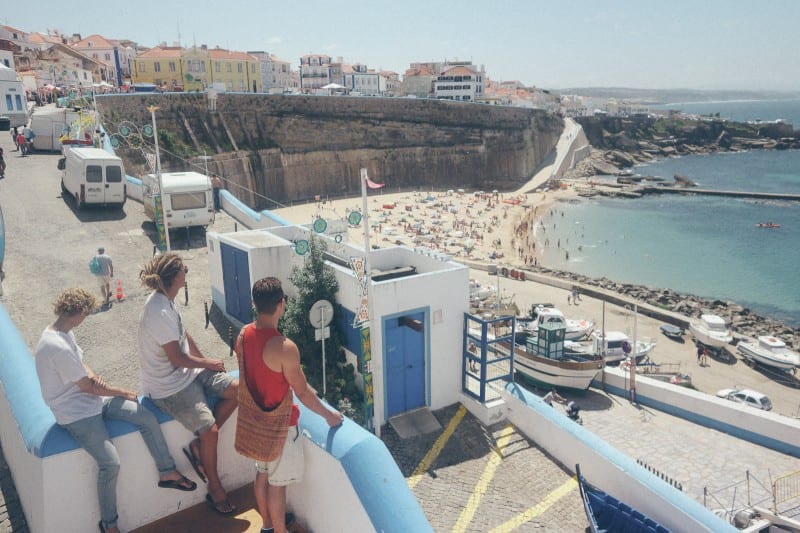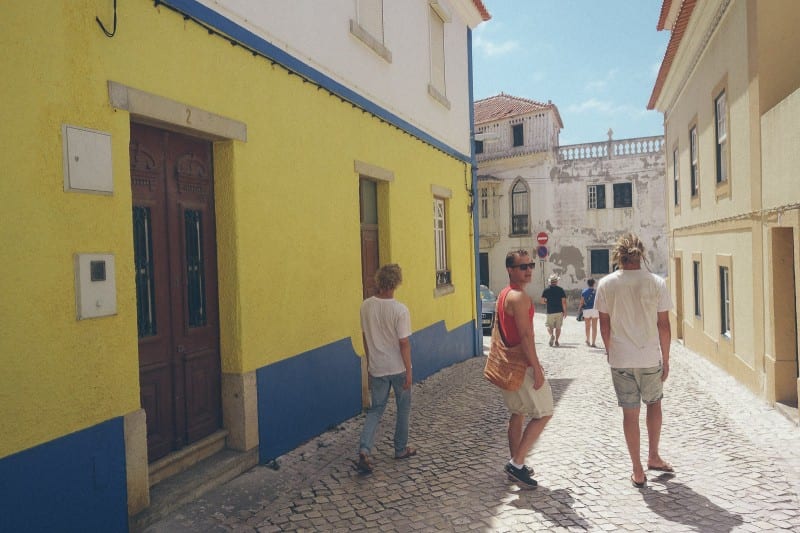 There's also Magic Cuiver Surf shop. A must visit for a surfer or non surfer. A really small space filled with an unique joy and surf vibe, from the interior to the quiver to the arts and crafts to the clothes. If there's something you want to know about Ericera ask Rui, the owner, he knows were all the good stuff is. This is def. one of the nicest surf shops we've been to, around the world.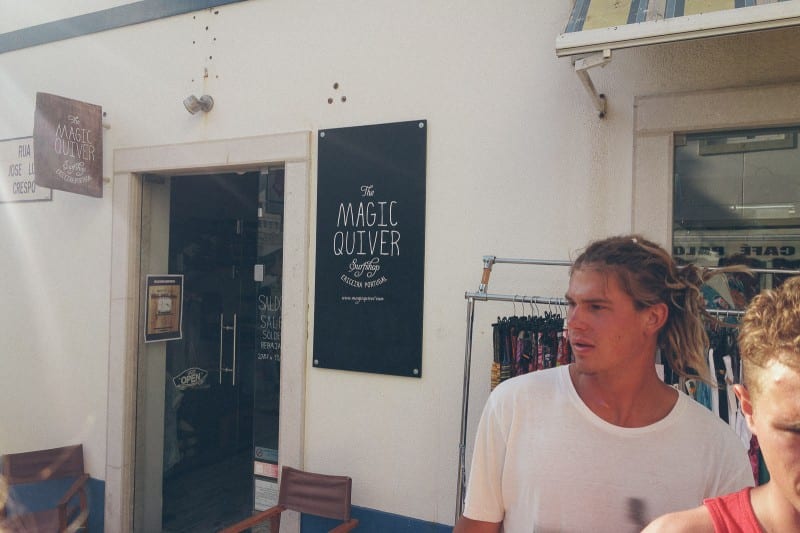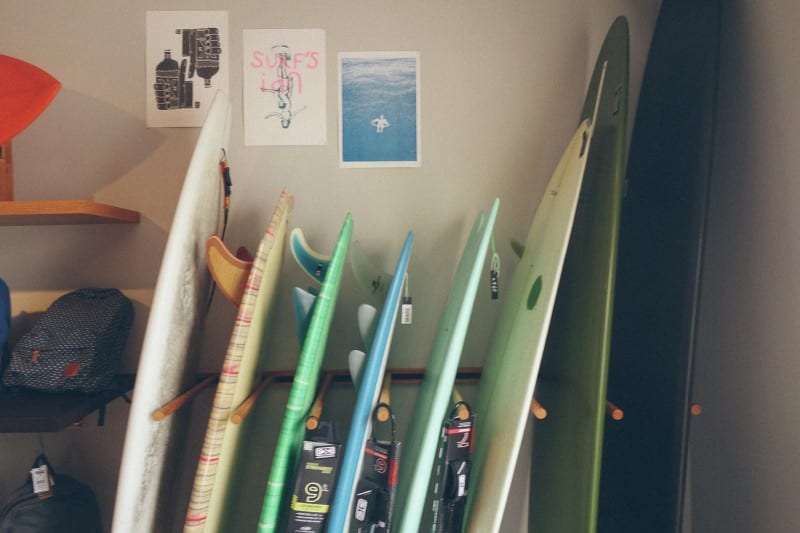 Rui always has a nice story to tell about some new interesting shapes from Wavegliders which is the local board factory run by Nico.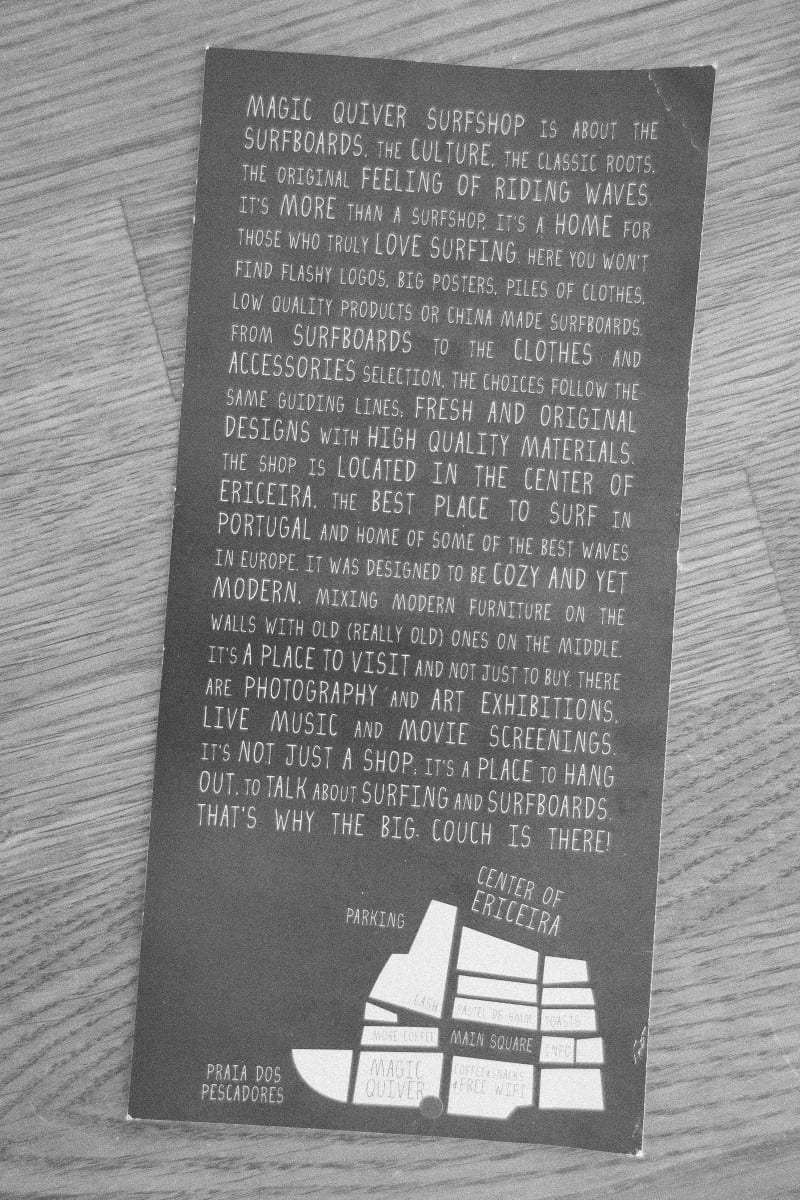 Magari Blu is another awesome shop you should check out, if you're a girl. Or a boy looking for something to a girl.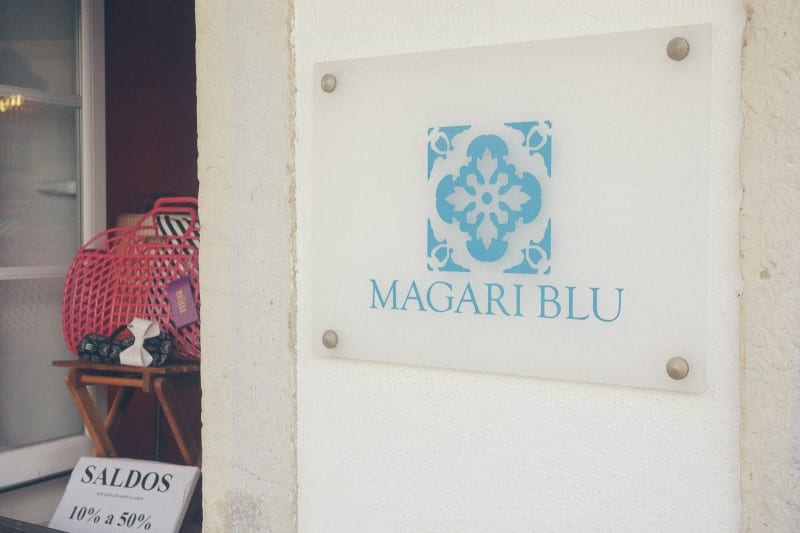 For eating you just have to visit Tasca Da Boa Viagem ("The best food is served here", in english) were they serve freshly caught fish or locally produced meat accompanied with great Portuguese wines. Our favorite. Louis the owner is a great local surfer with lots of stories to share.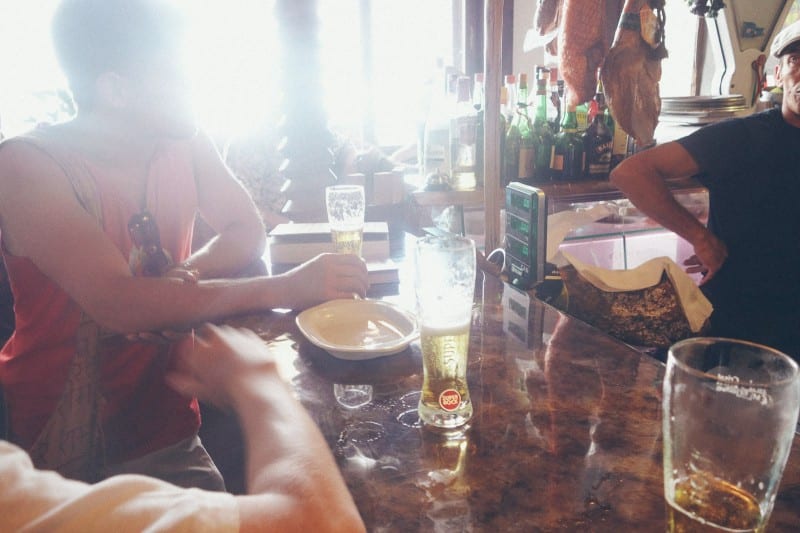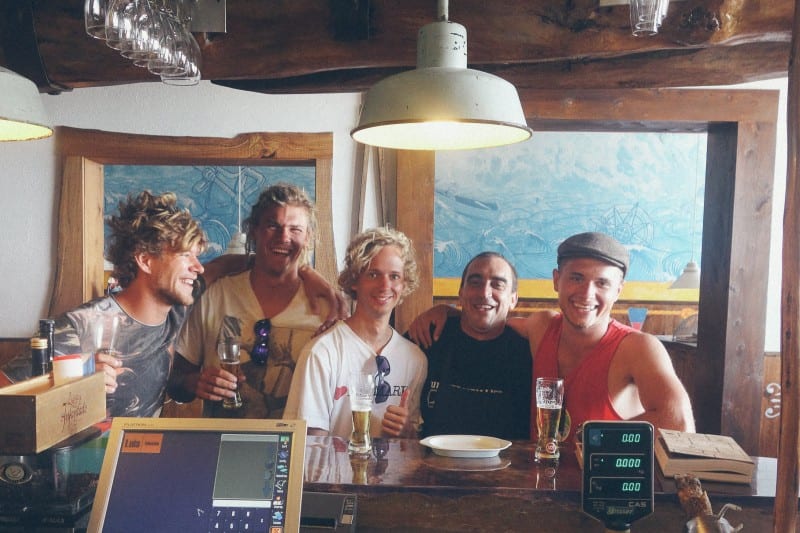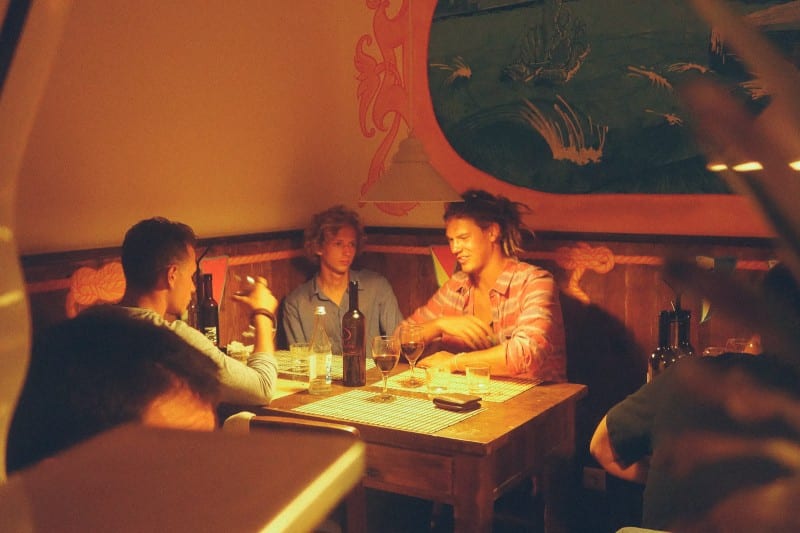 More photos from our last visit at the restaurant over here.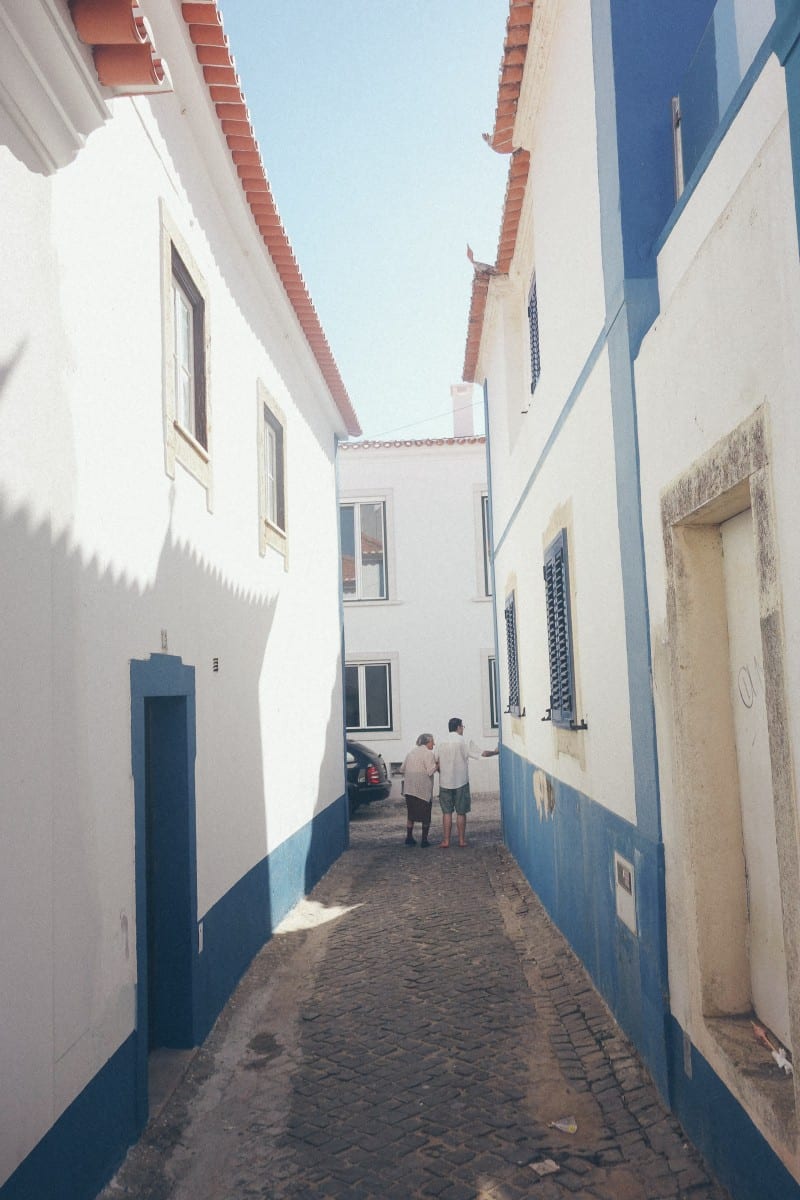 More photos from Portugal over here.