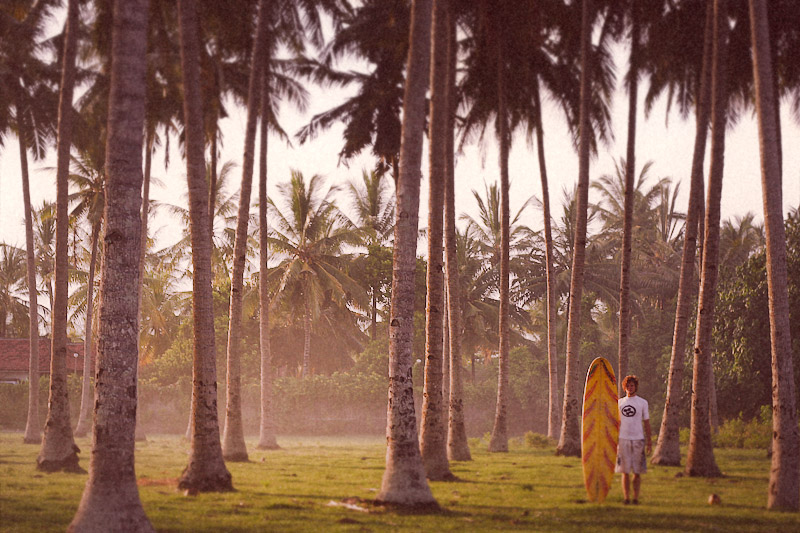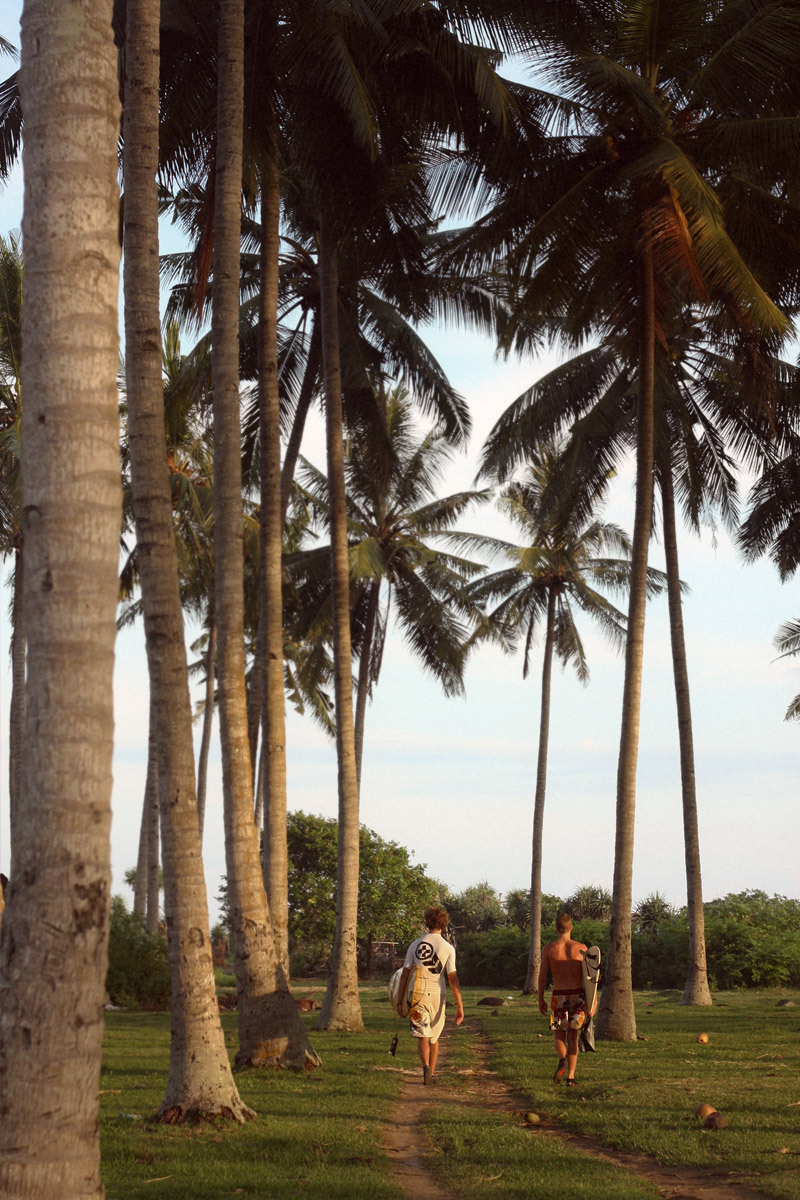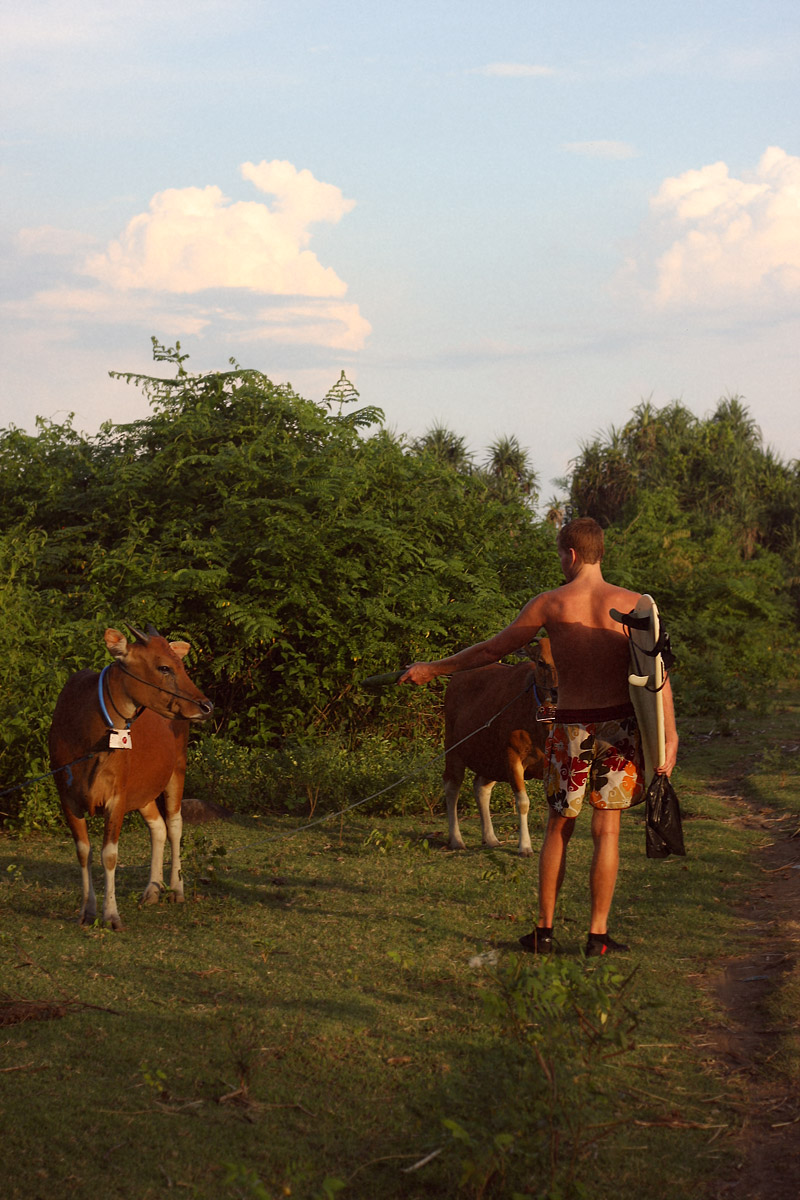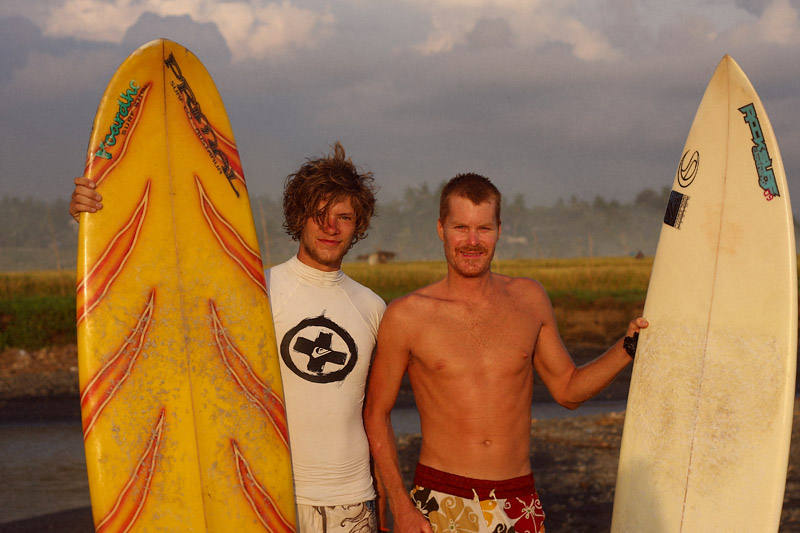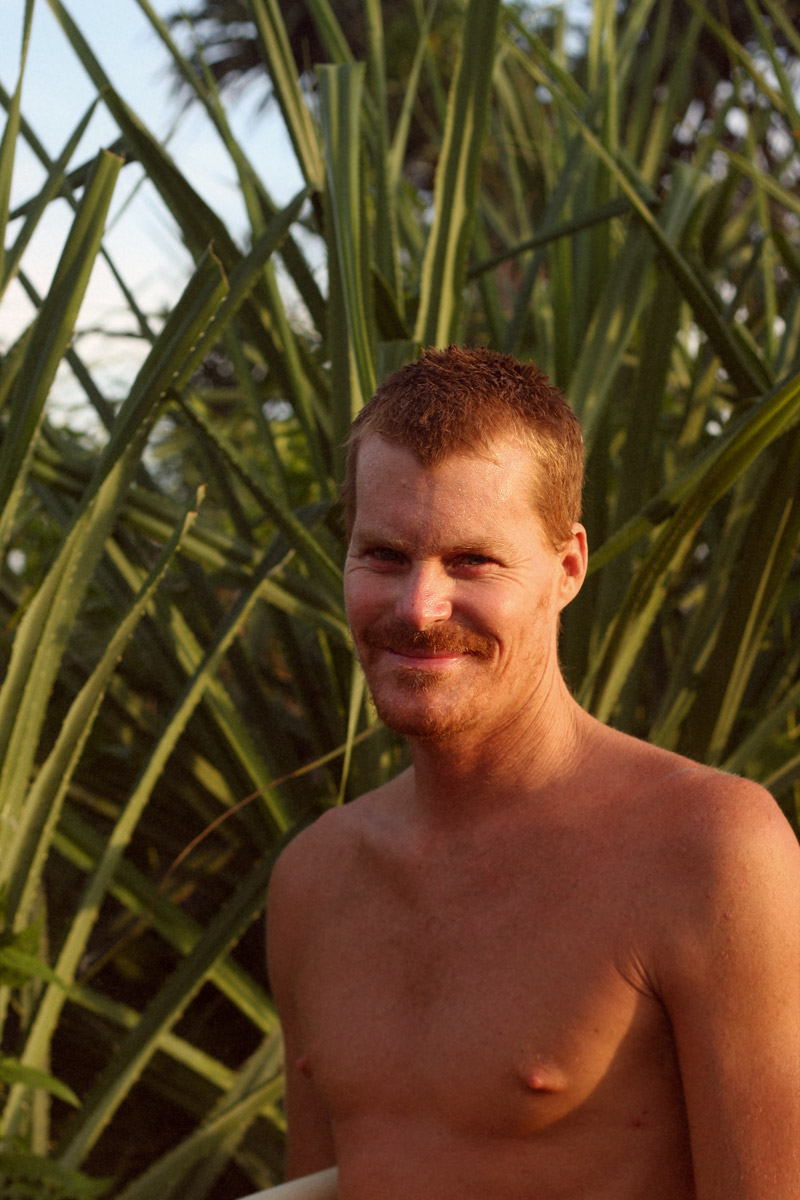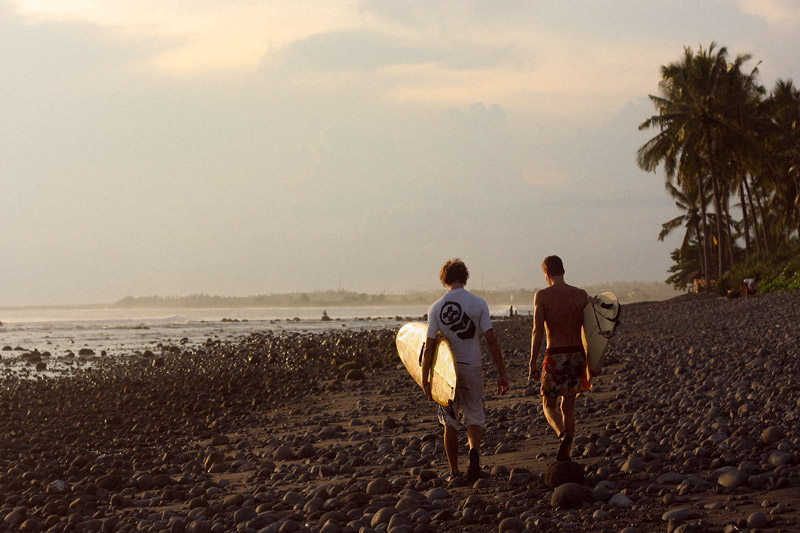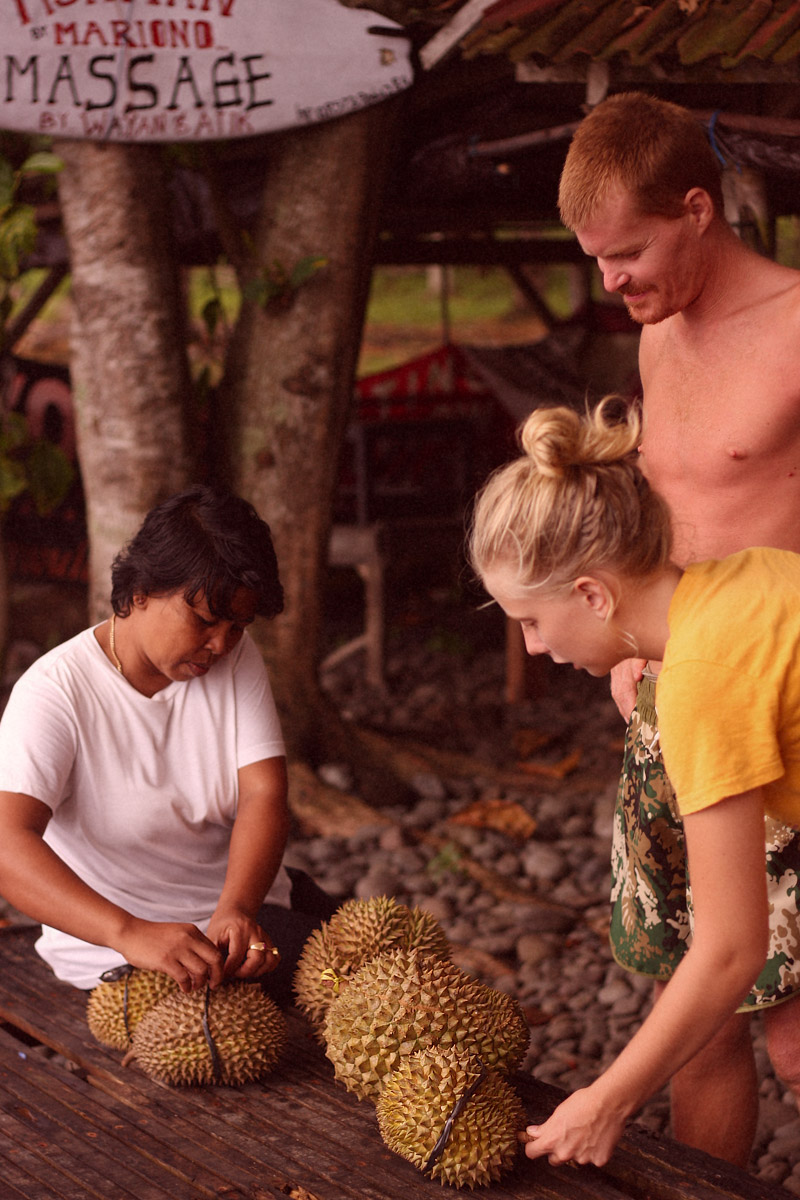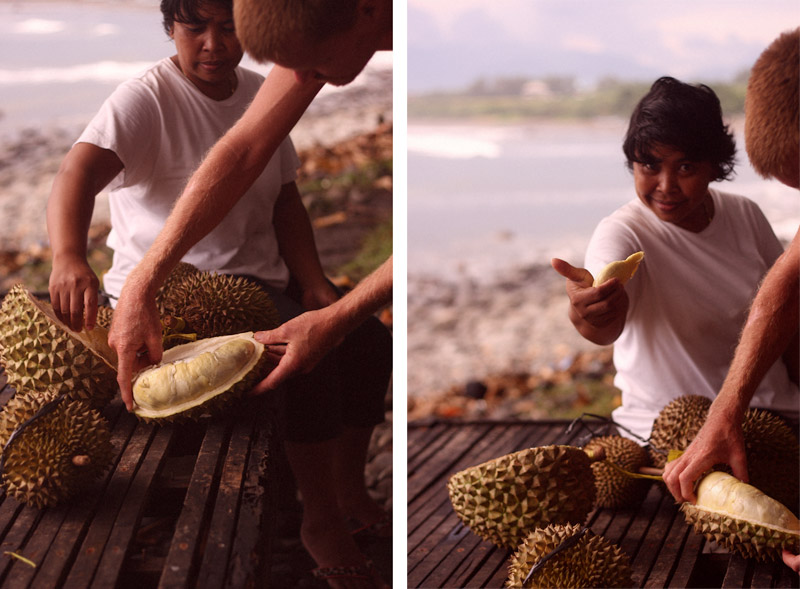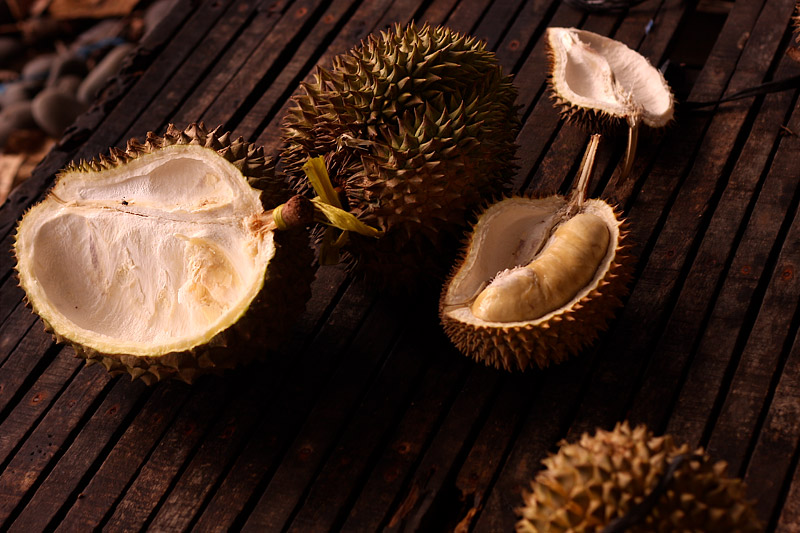 In Indonesia Petter and I fell in love with a fruit called "durian". We were introduced to it by an amazing man called Darrick. He is the dorian lover of all dorian lovers. He worships this fruit as if he was a local. In Asia and Indo this fruit is the most expensive and most of the local people don't afford the luxury to feast on a durian, but they love it. For a western wallet the fruit is not as painfully expensive, it cost a round 6-7 euros for a nice one. The first thing Darrick taught us was to shear it. That was how we were able to try it. Both me and Petter loved it! I can't explain the taste.. It's way too complex and differs so much from time to time. I like them when they're soft and sweet. With a taste of passion fruit, honey and sometimes union. I know, it sounds totally nuts.. I think you have to try it yourself if you ever get the chance. Don't let the smell scare you, it disappears with the first bite.
Darrick, or Dee as we called him, is one of the most interesting persons I met during this journey. He has a certain glow. His warm personality shines trough. Derrick is a fruitarian, which means he only eats fruit. For breakfast, lunch and dinner! When he first told me I said, wow I'm gonna be fruitarian too. He told me to try to only eat fruit until lunch, then my regularly meals. Holy moly, only to manage that was a difficult task. But he inspired both me and Petter to change our diet to the better. And I have never felt that good as I did while munching fruit and vegs. Home here in Sweden it's harder. They don't sell fresh pineapples on the street. But I'm working on it. Not starting a fruit stand, but eating more of the best food mother earth provides; fruits.
Thank you so much for your inspiration Dee!