Last time we were in Singapore we stayed in a hostel in Little India if i don't recall wrong.. We were on a tight budget but it was still the most expensive hostel we ever stayed at! This year we decided that we wanted to experience some luxury and I started to go through trip advisor on where to stay and wow, there's really SO many hotels to choose from in Singapore!
We stayed at PARKROYAL on Pickering. It was the most perfect hotel for us, a hotel in a garden! It lies between the financial district, Chinatown and Clarke Quay. Extremely good location. Walking distance to many 'attractions' and close to the MRT. We ended up taking cabs a lot too, cause we were kind of short on time. Two nights and three days. It's very hassle free to take a cab in Singapore, it's signs saying "Touting is agains the law" everywhere, coming from Sri Lanka that is a shocker. Very friendly drivers and all with taxameters, actually some of the funniest personalities we met in the town were the taxi drivers.
The design of the hotel is made by WOHA Architects, a firm with very interesting designs philosophy. Sustainability being one of them. The architect's were inspired by the padi fields of Bali and you can really feel that. It felt like living in a jungle but the sky skrapers were never far away. It's a unique hotel.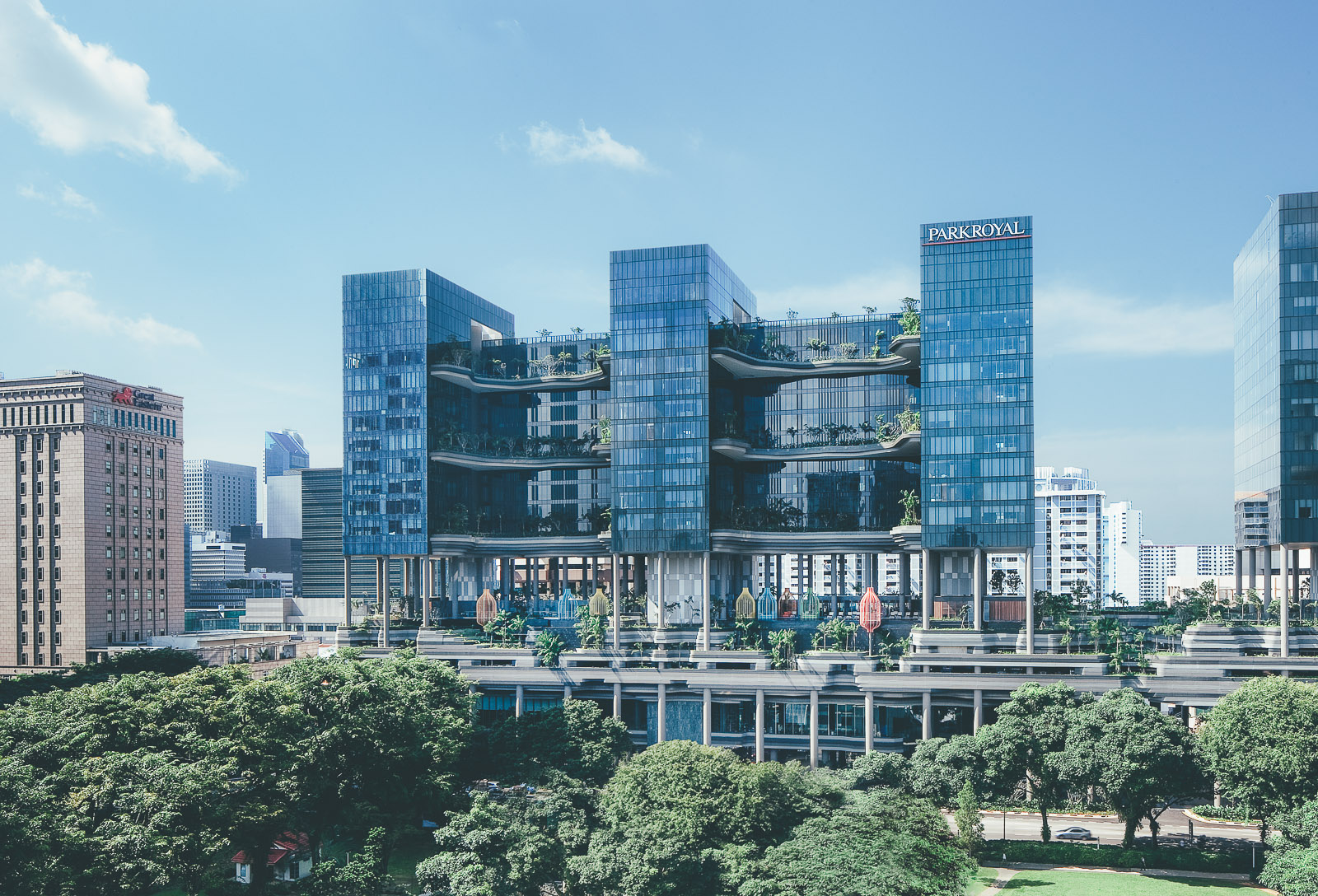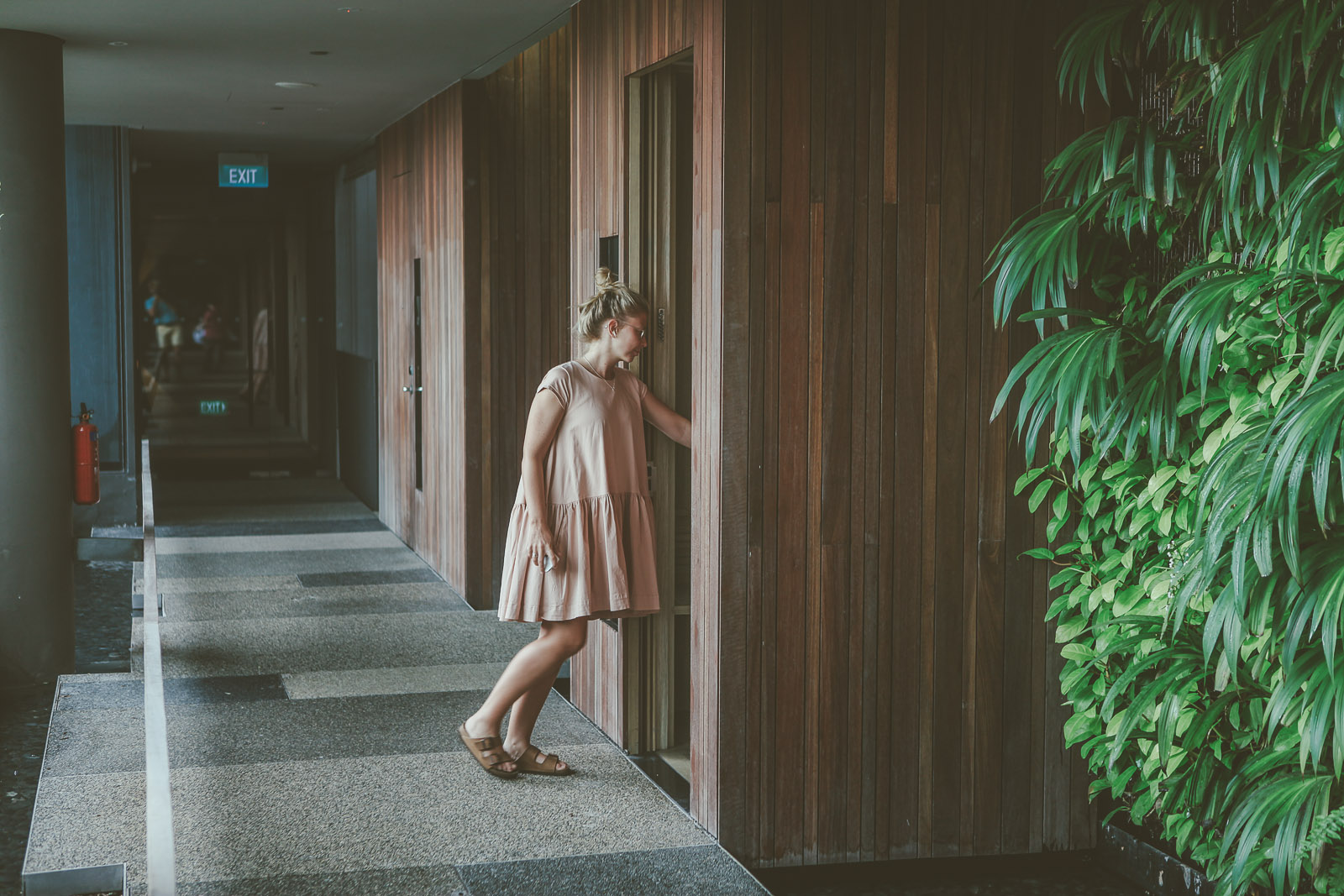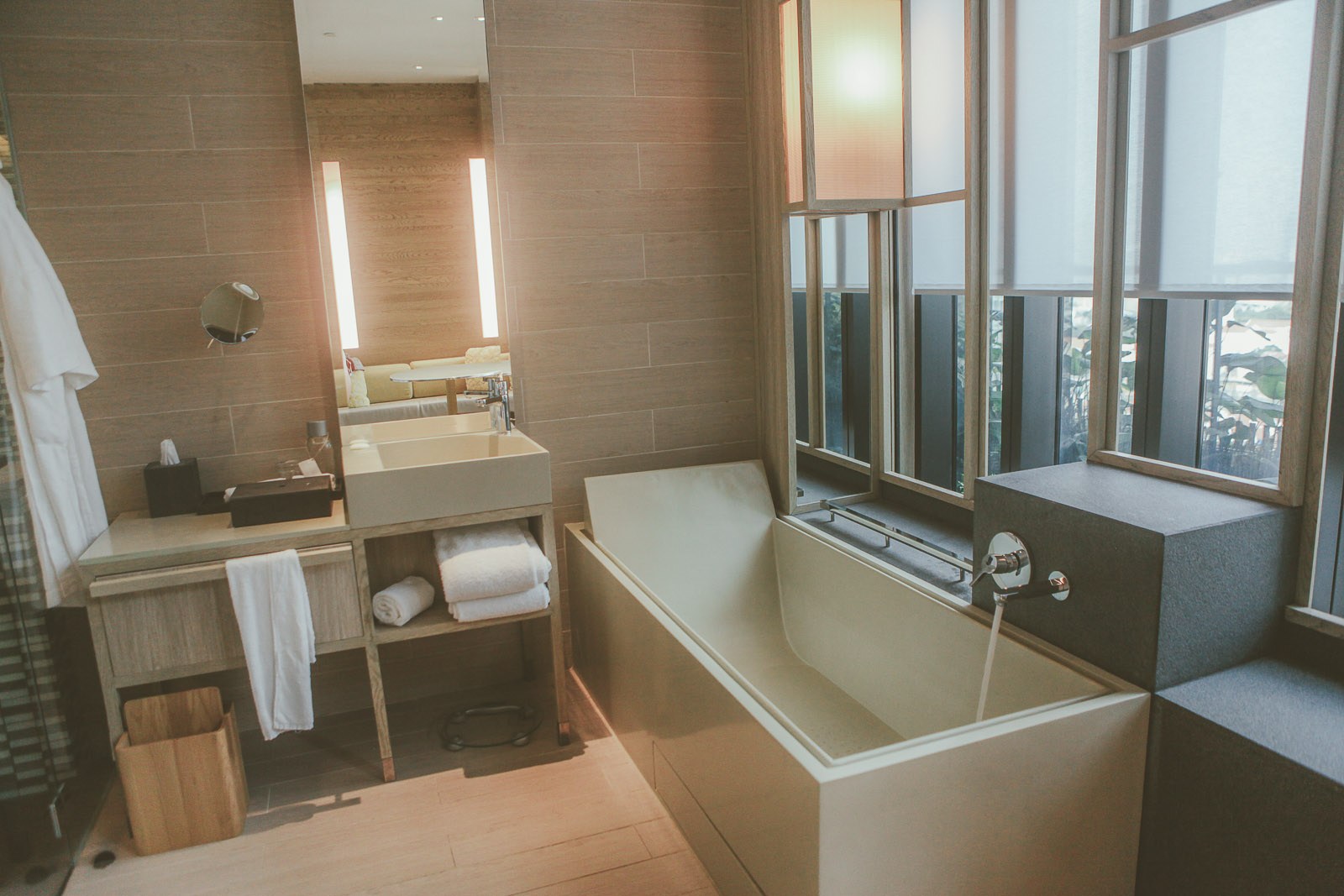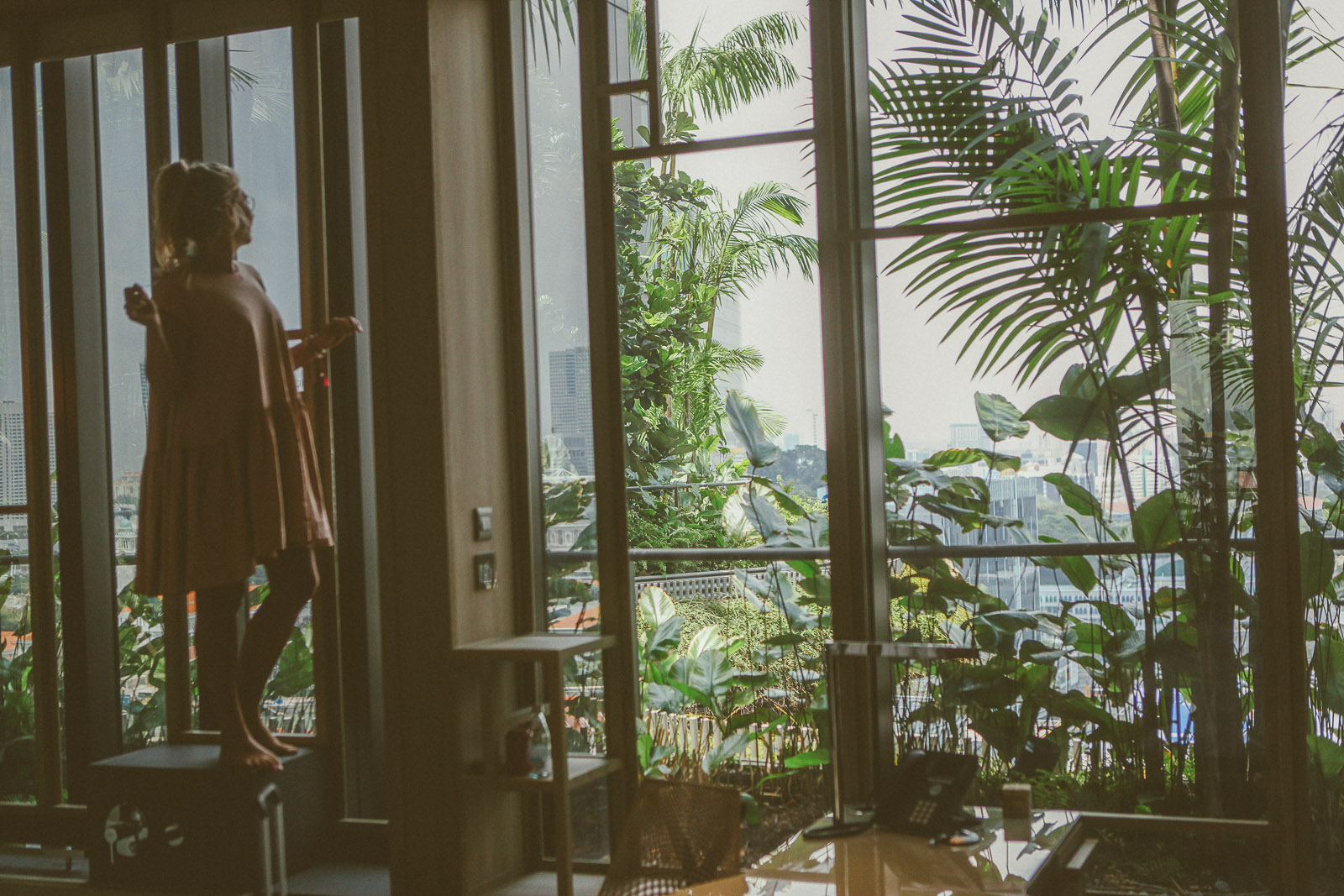 Amazed by all the green.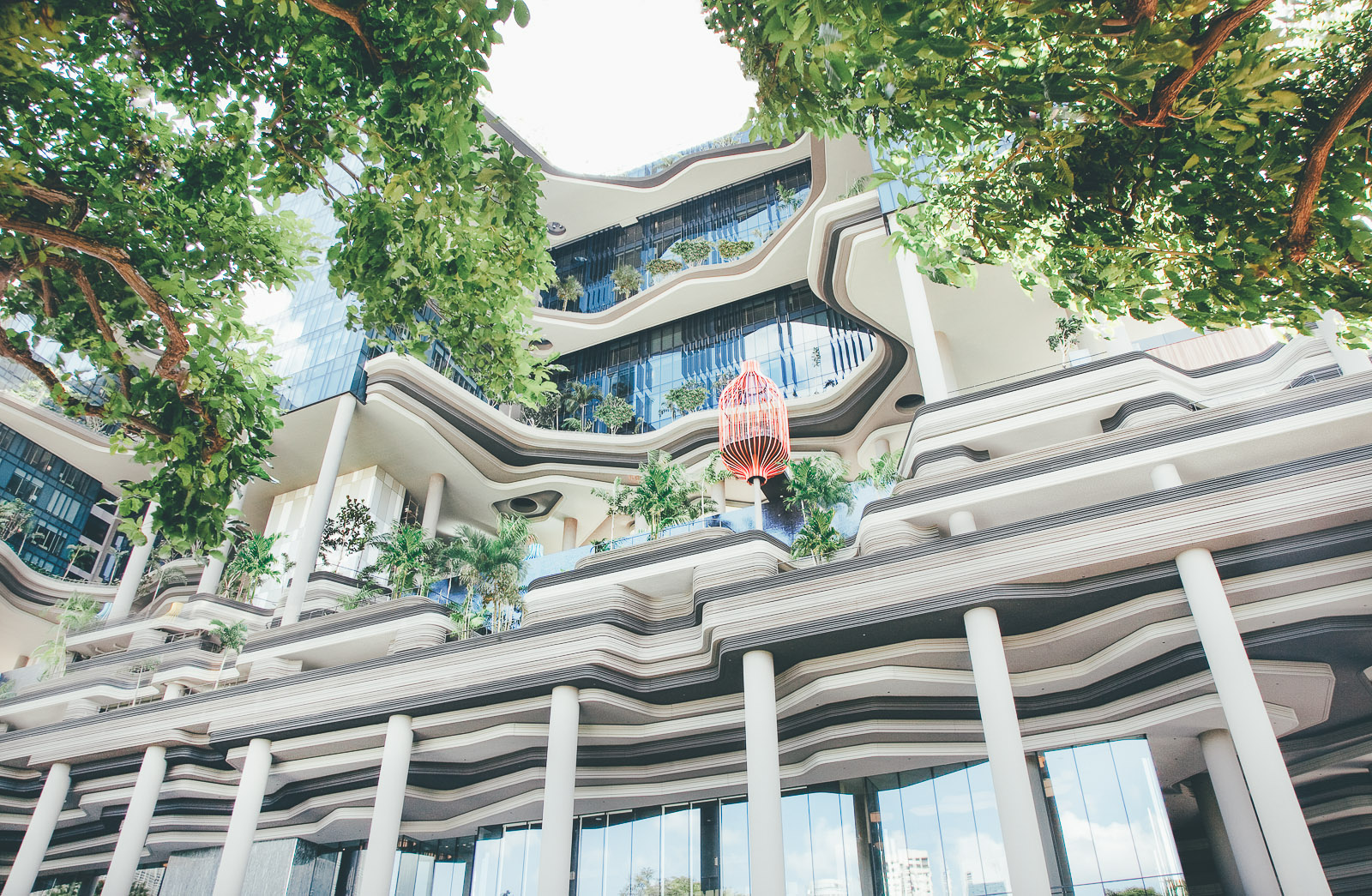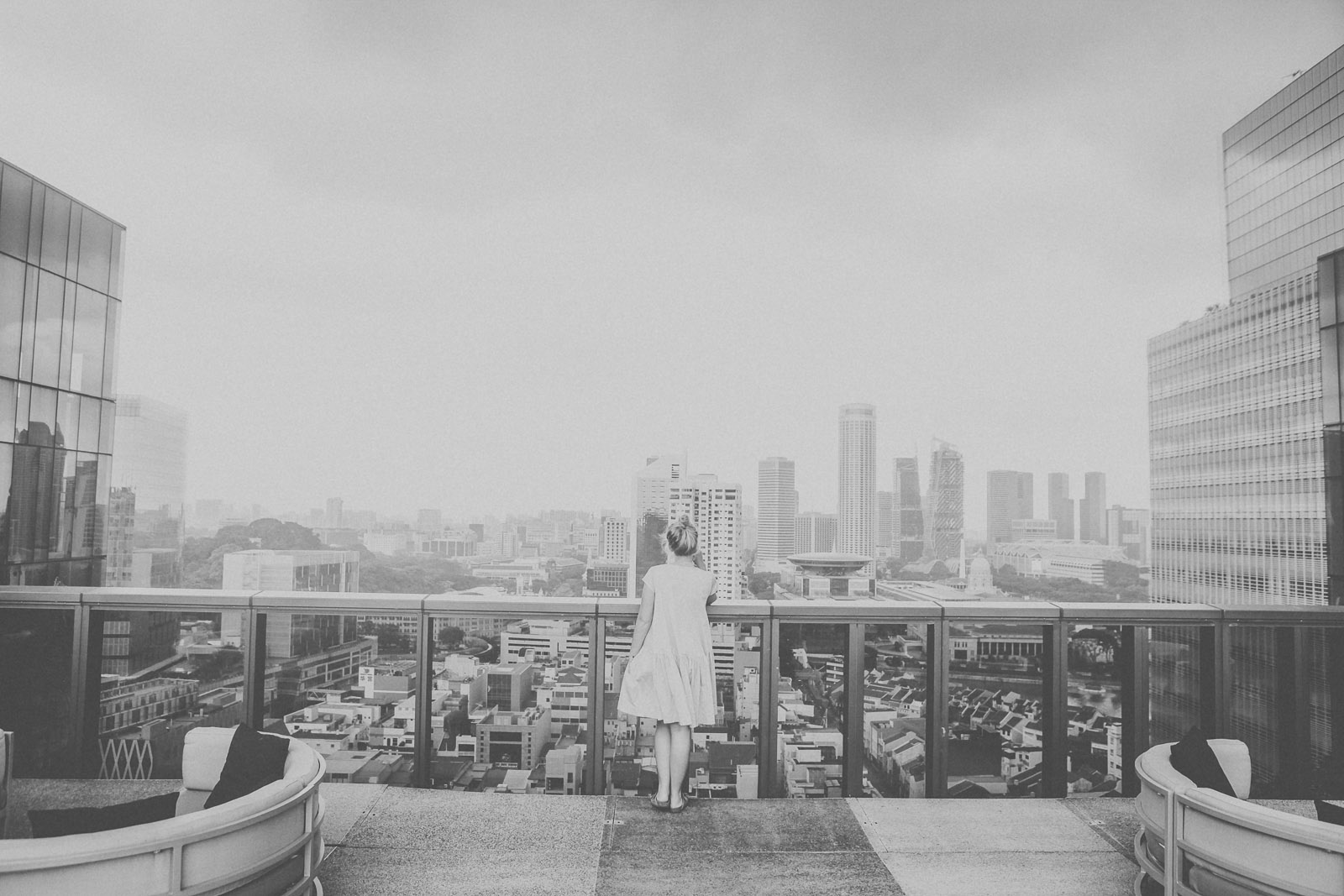 An oasis in the big city.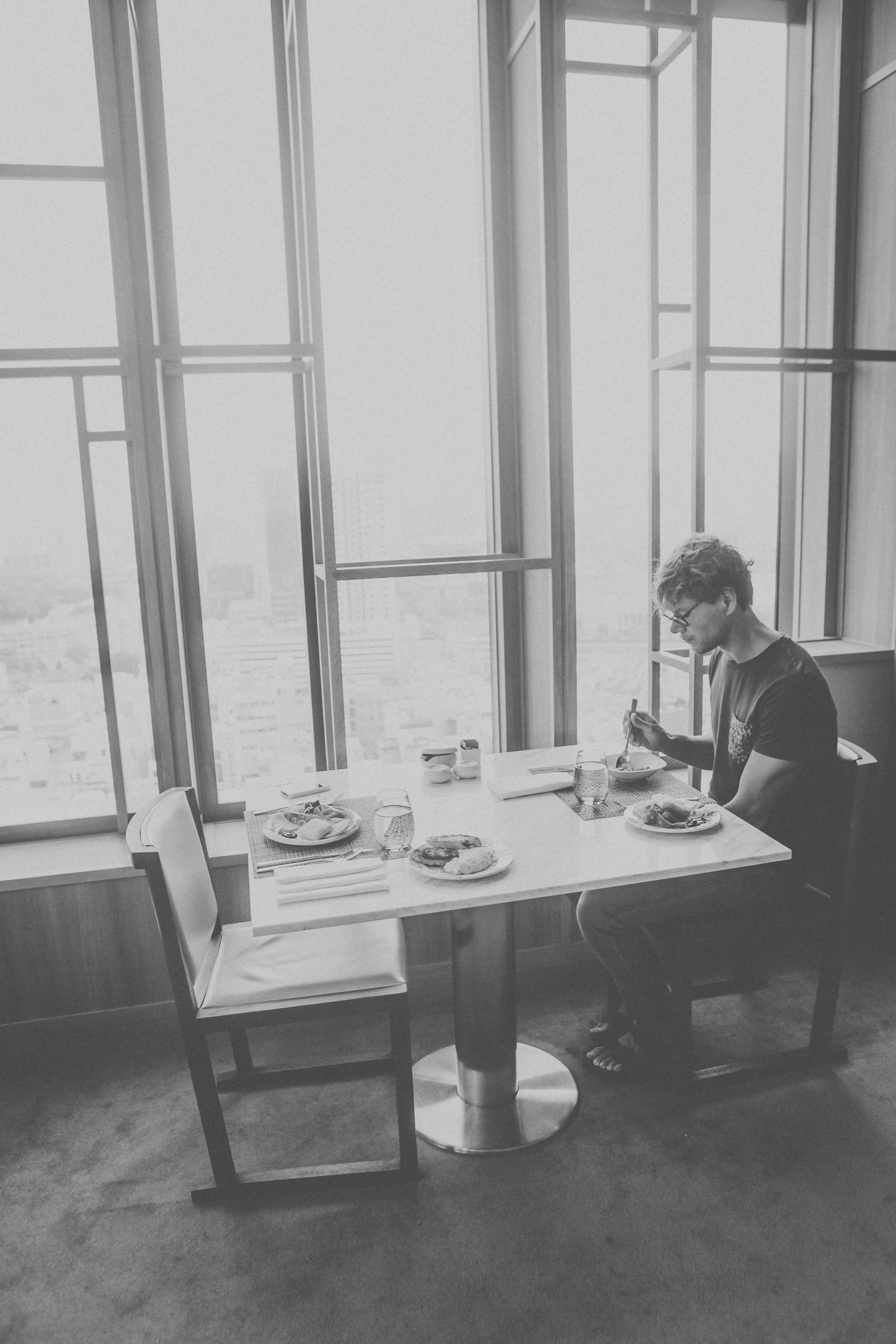 We got to stay in a Orchard Club Deluxe Room, which also gave access to the Club Lounge on the top. I highly recommend to splurge up and book a Club room. The privileges included: Champagne breakfast with everything and more a breakfast should consist of, afternoon tea with scones, sandwiches, macarons and cakes,  Evening cocktails with snacks and a small dinner. You don't need to go hungry..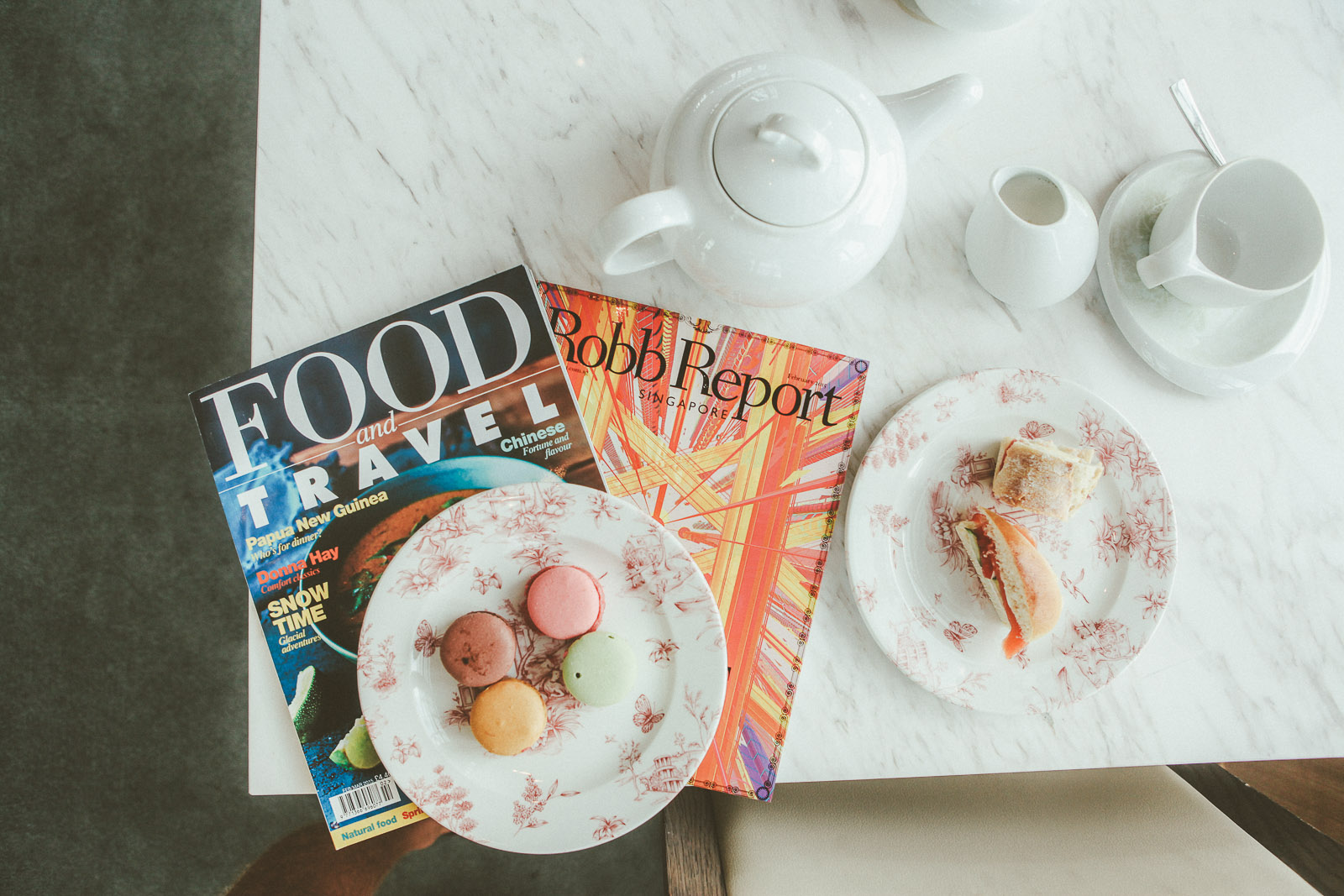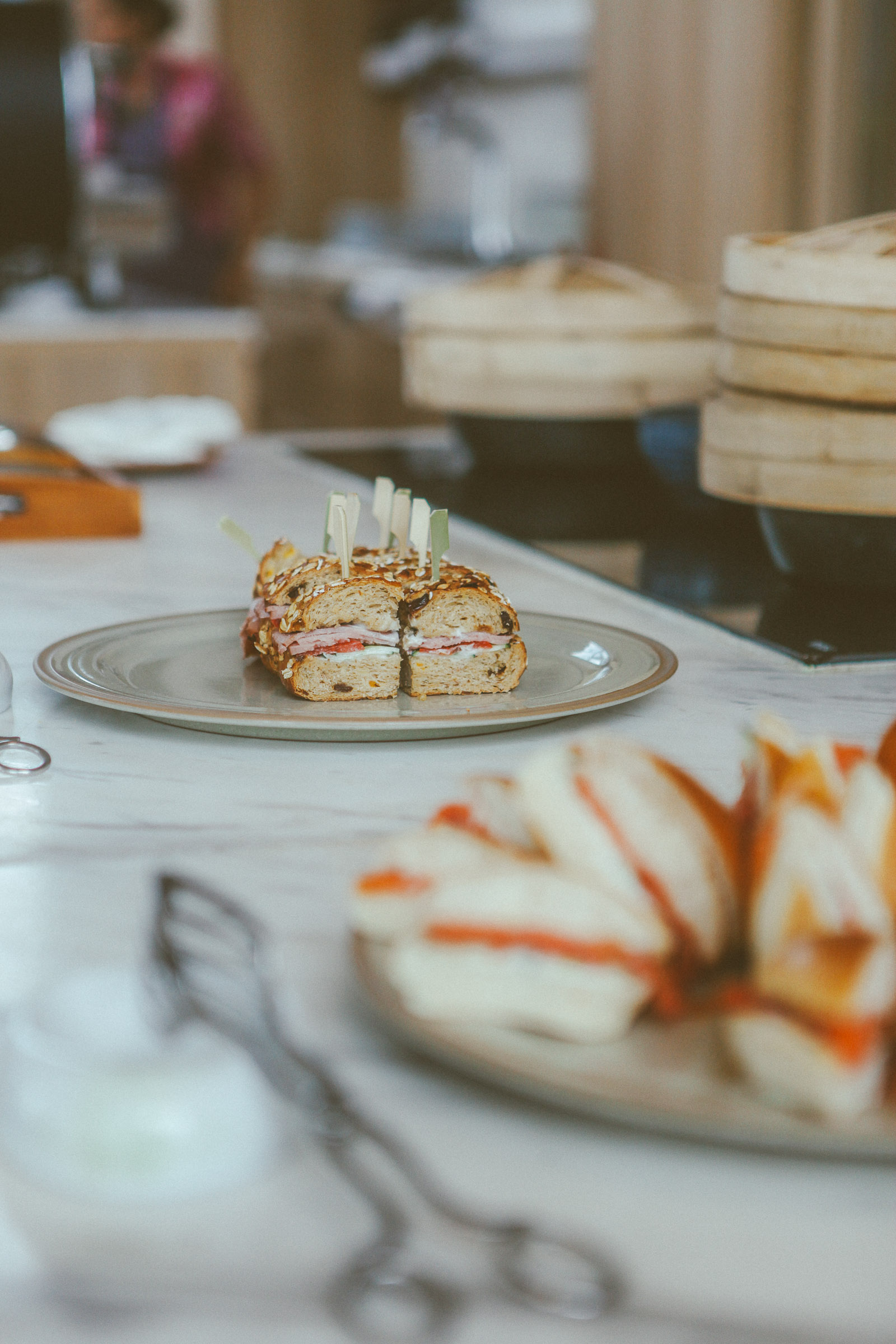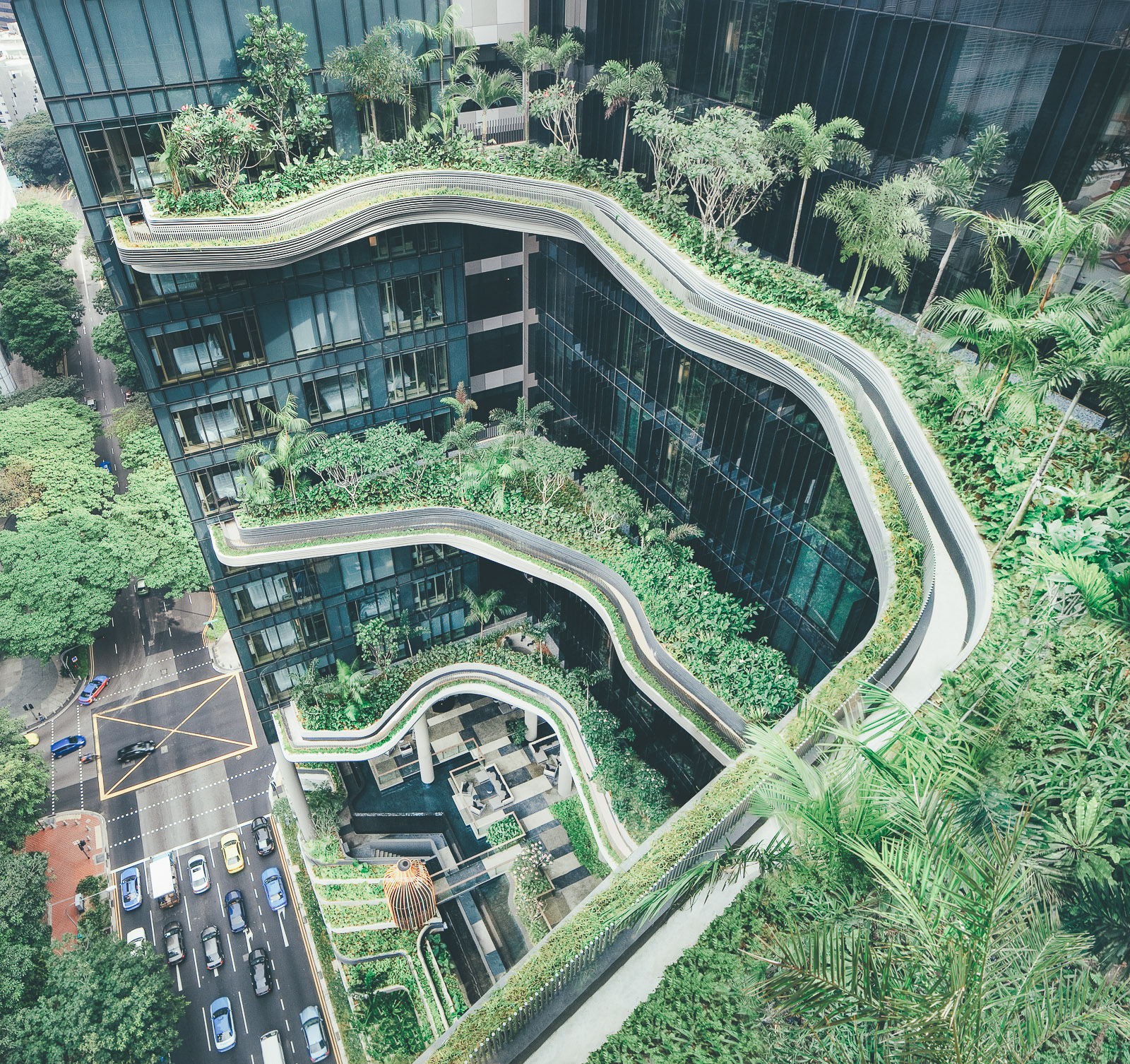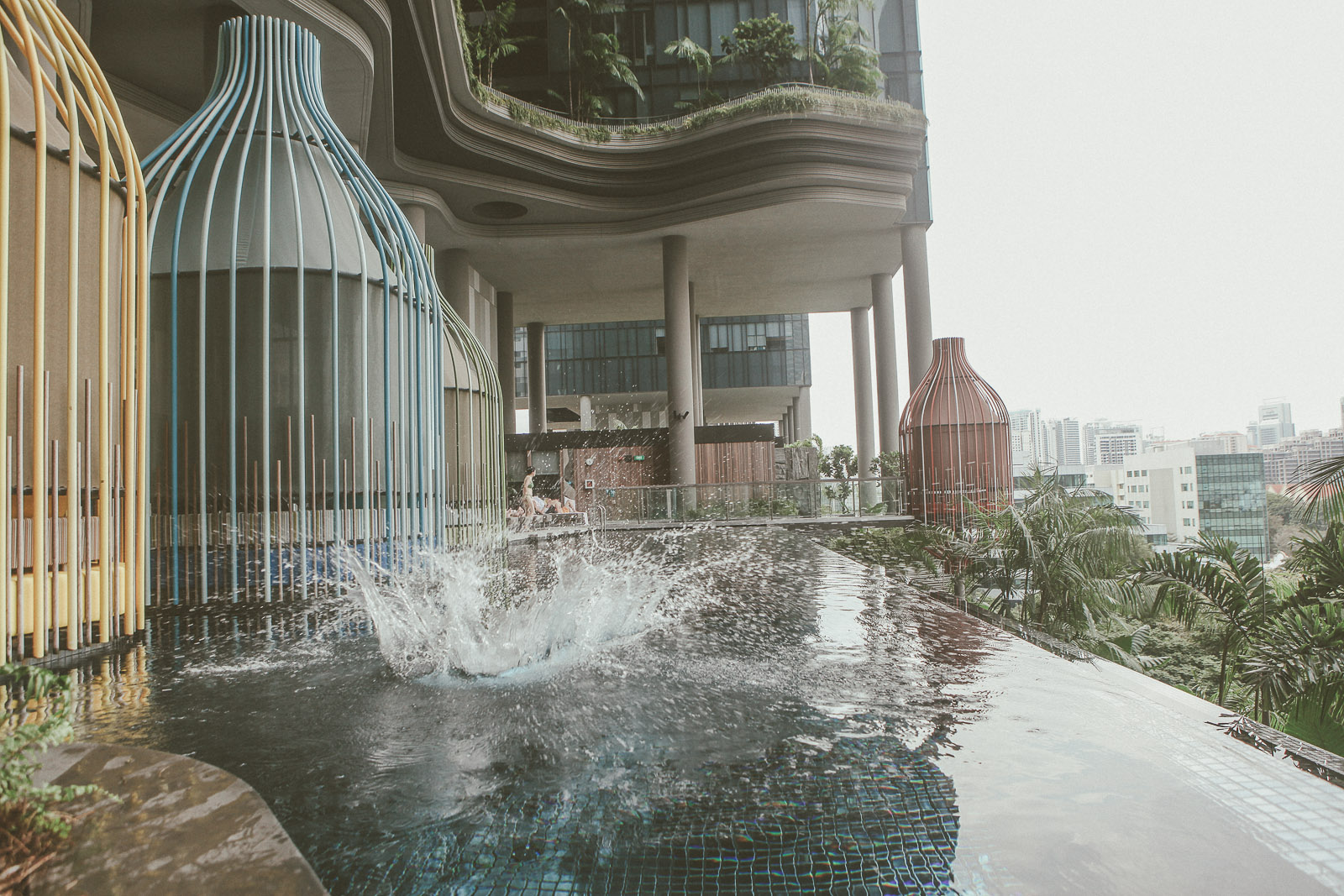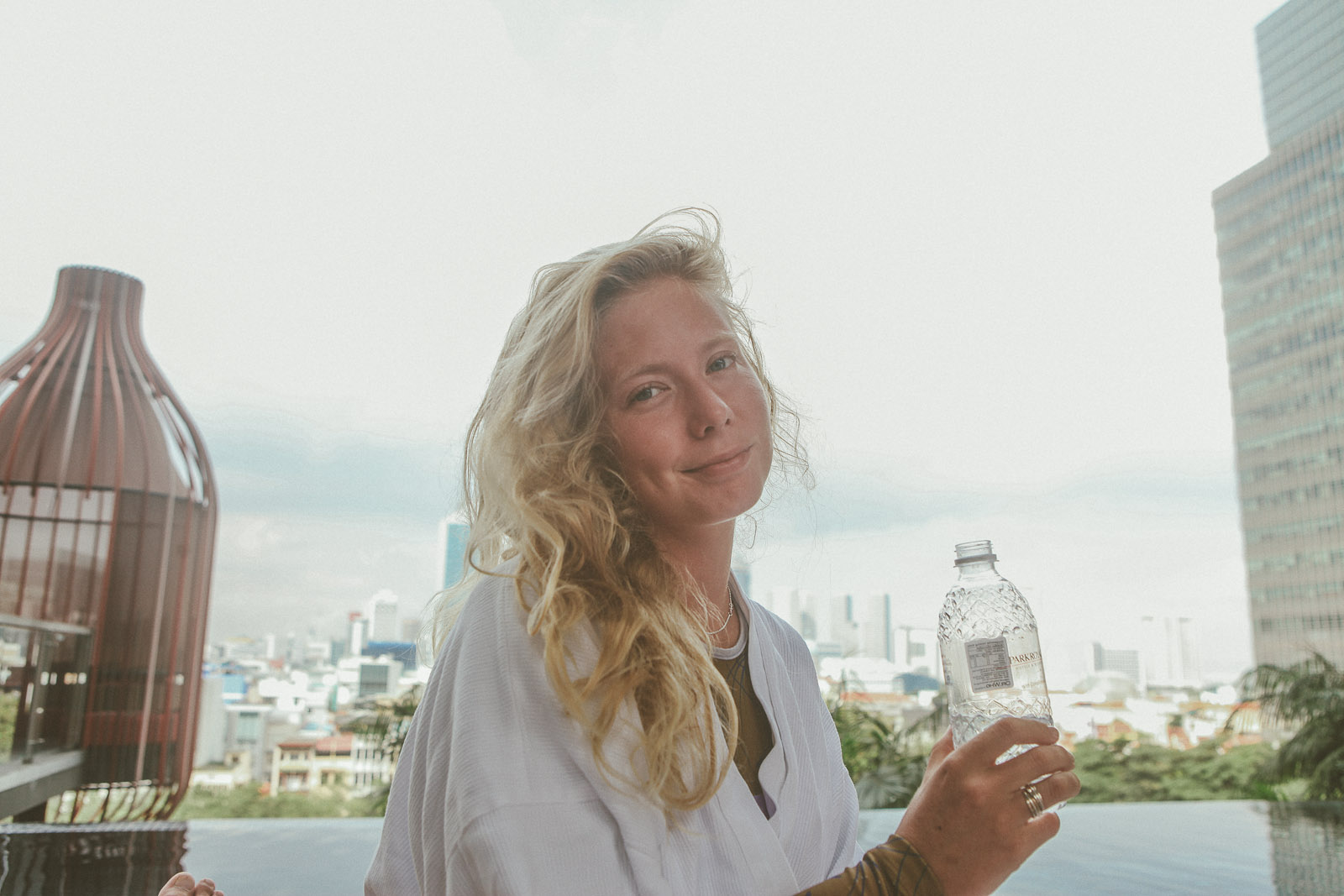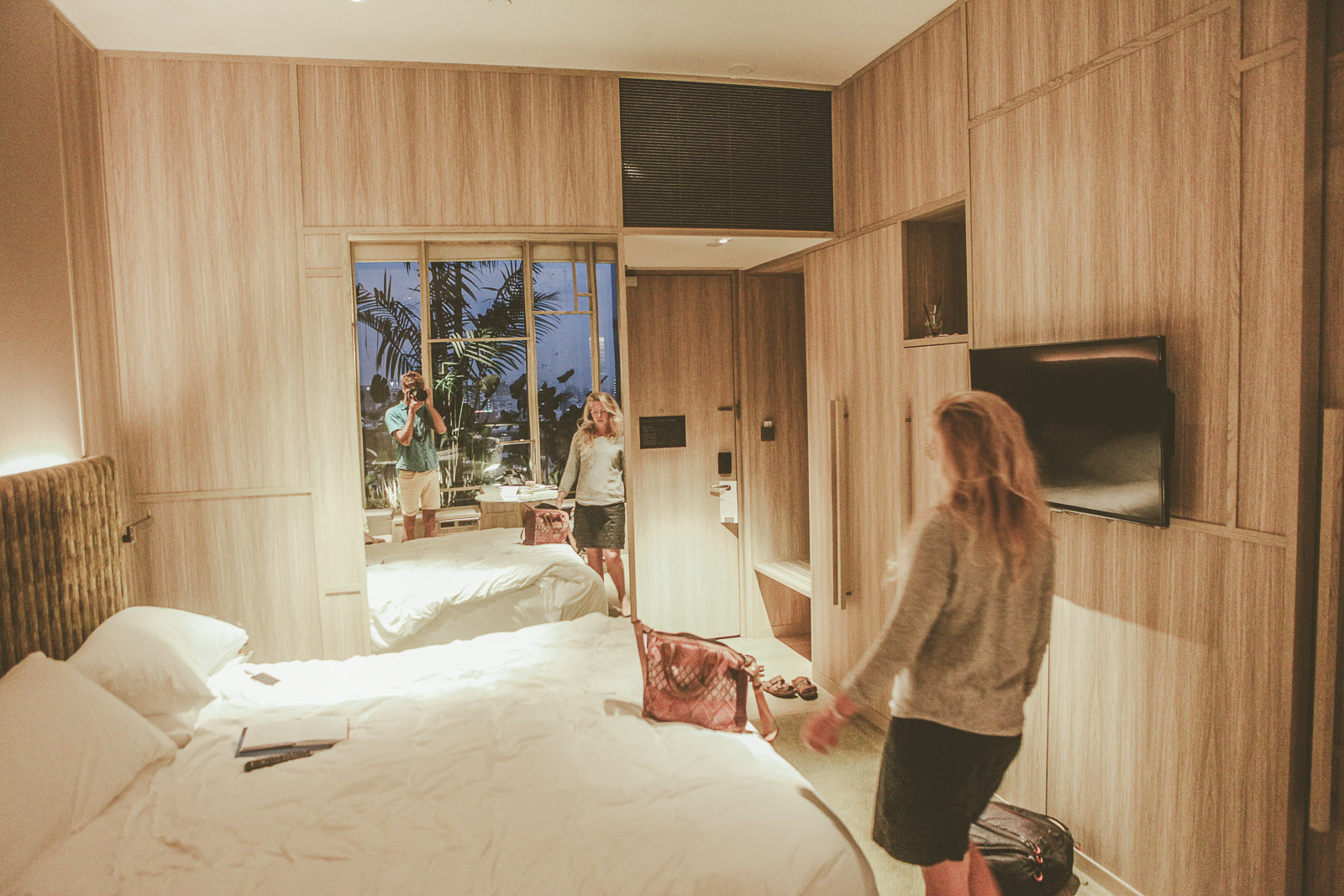 Perfect to have the hotel as a base and to sneak up to the Club lounge for refreshments and small bites.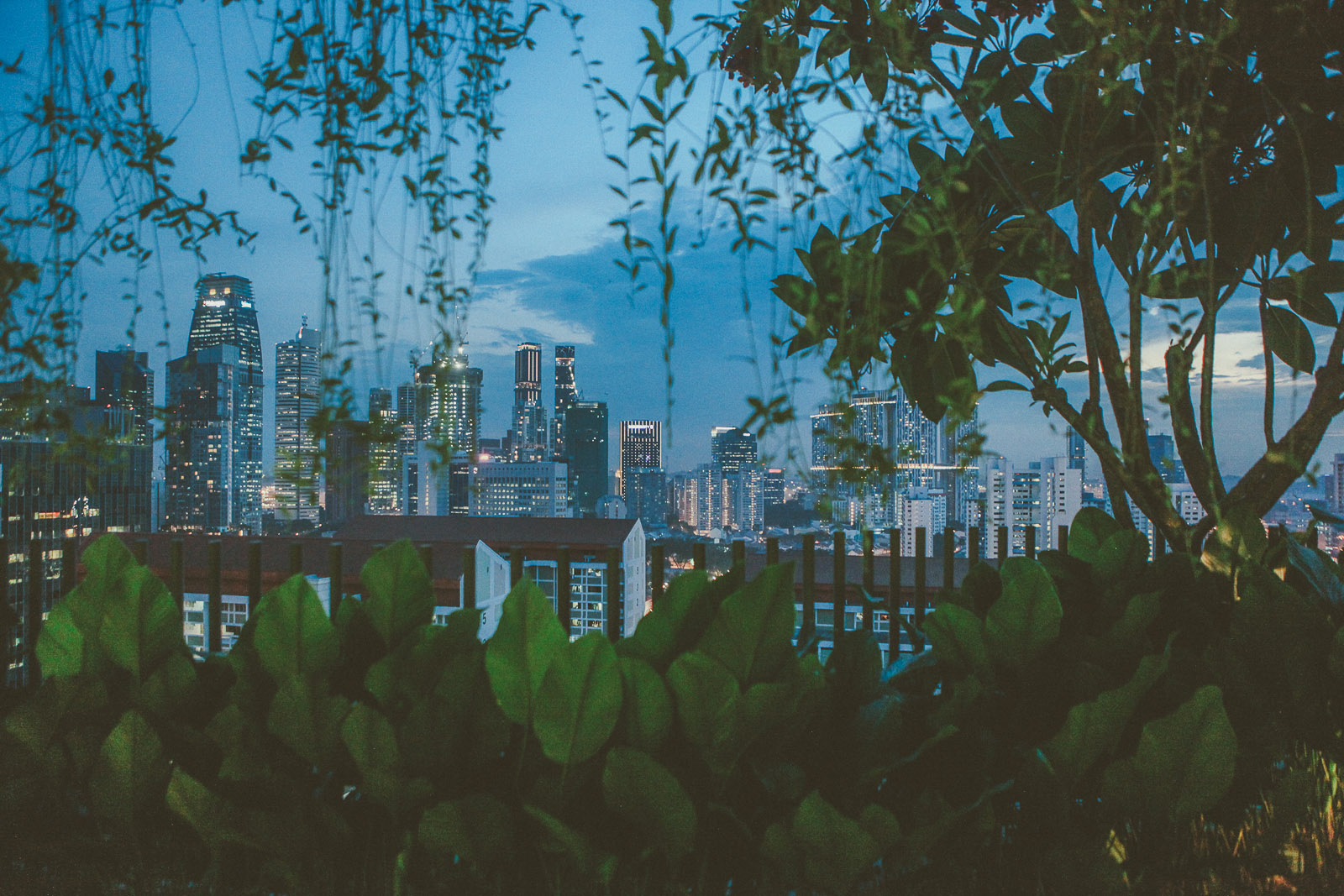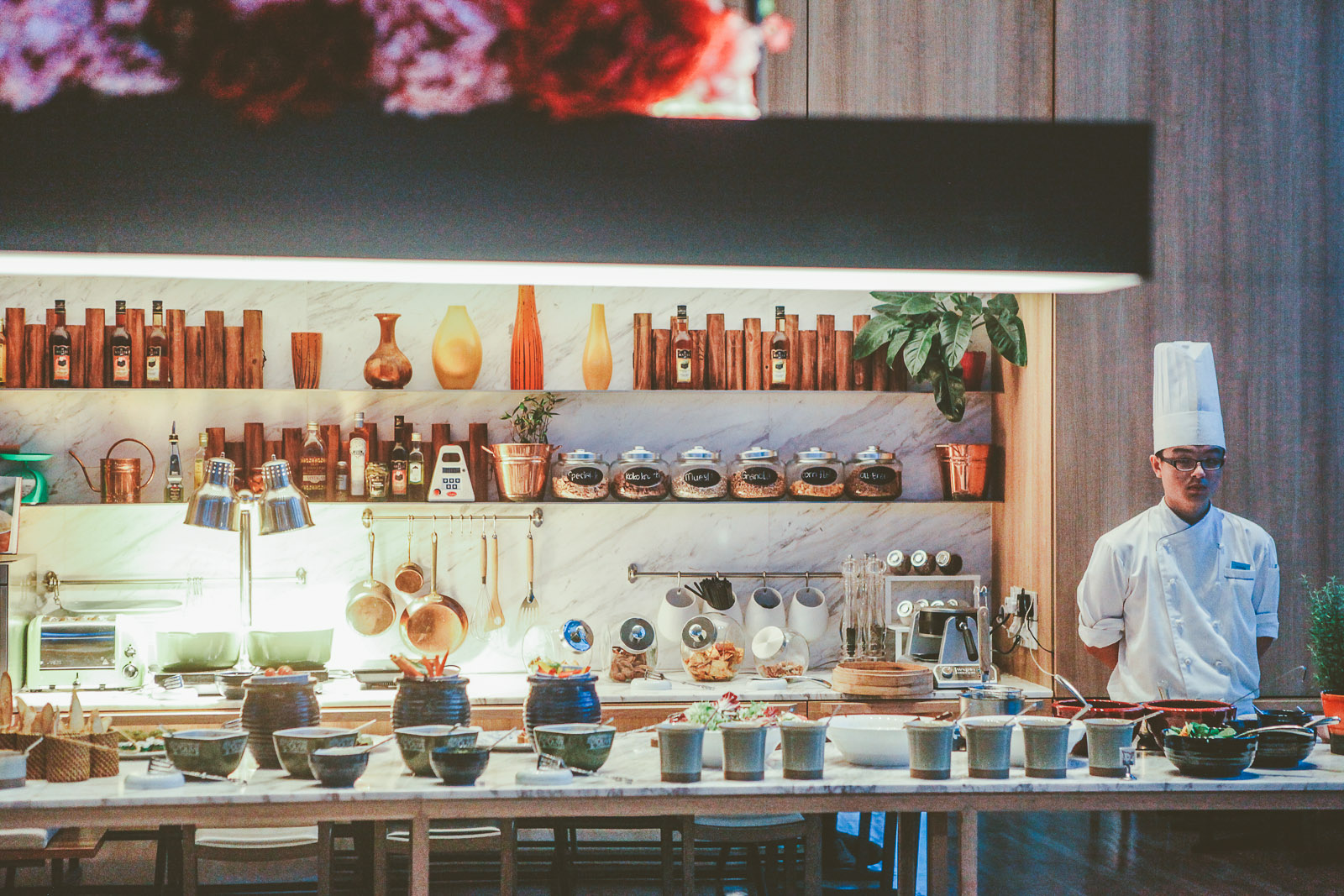 Evening cocktails and 'snacks'.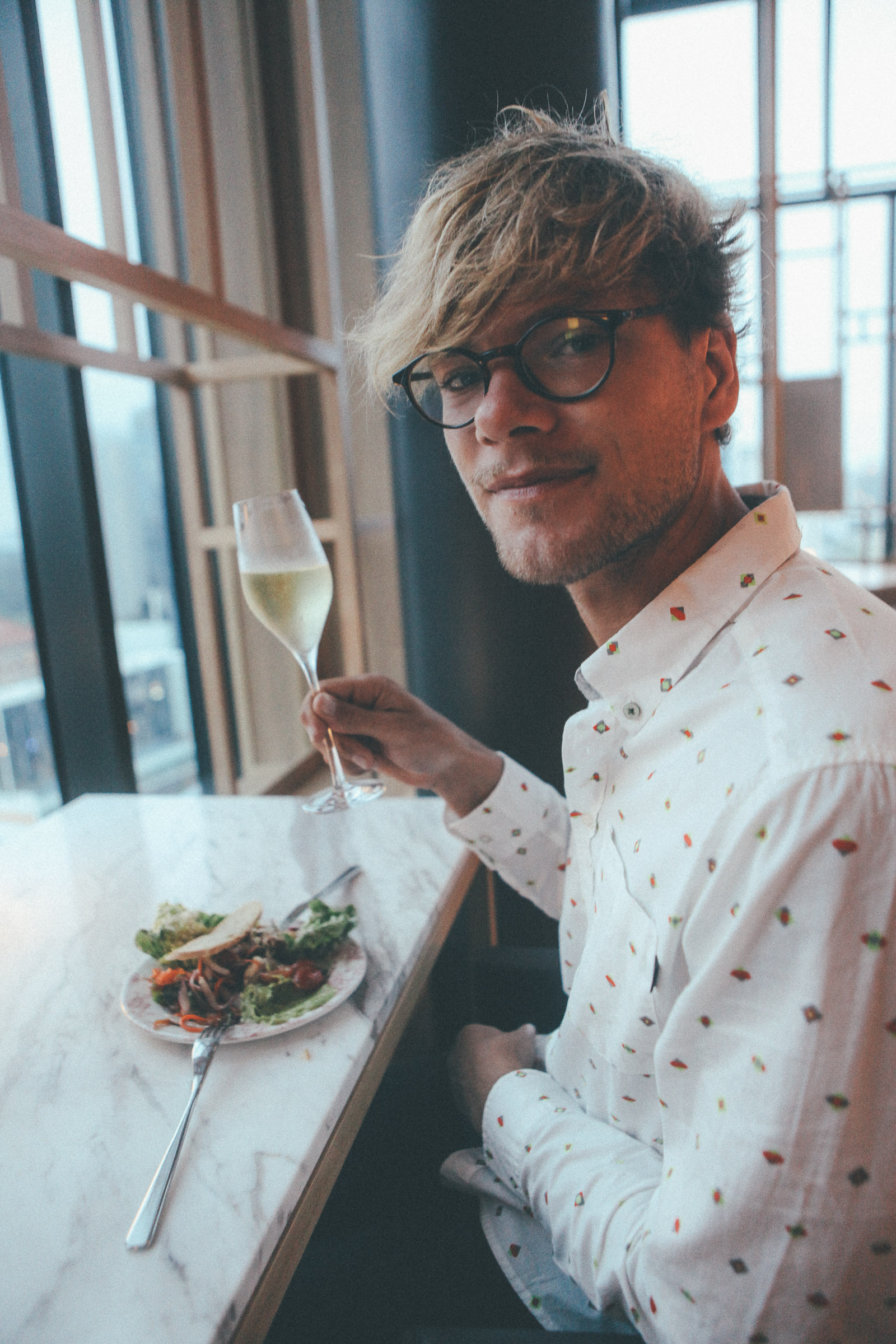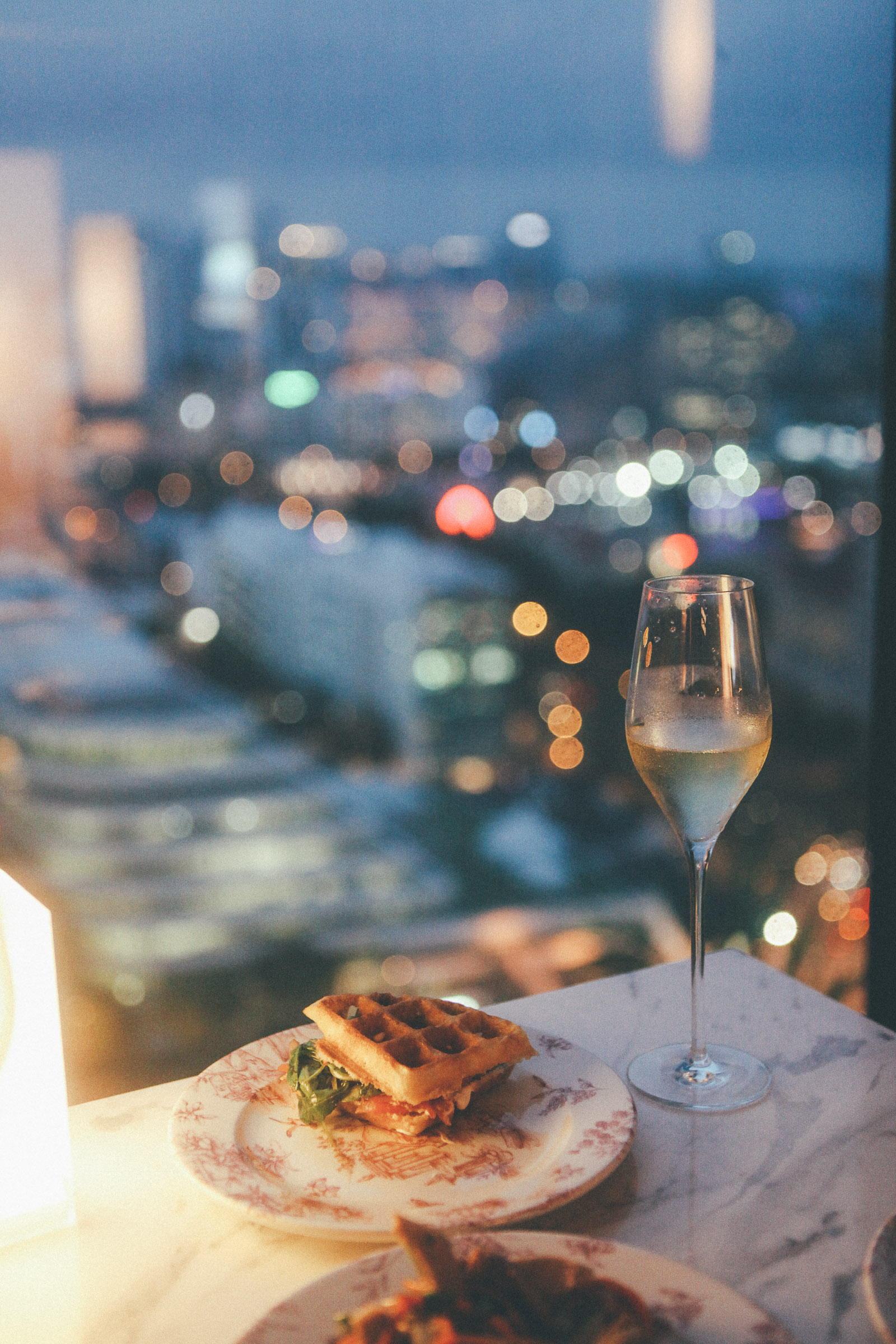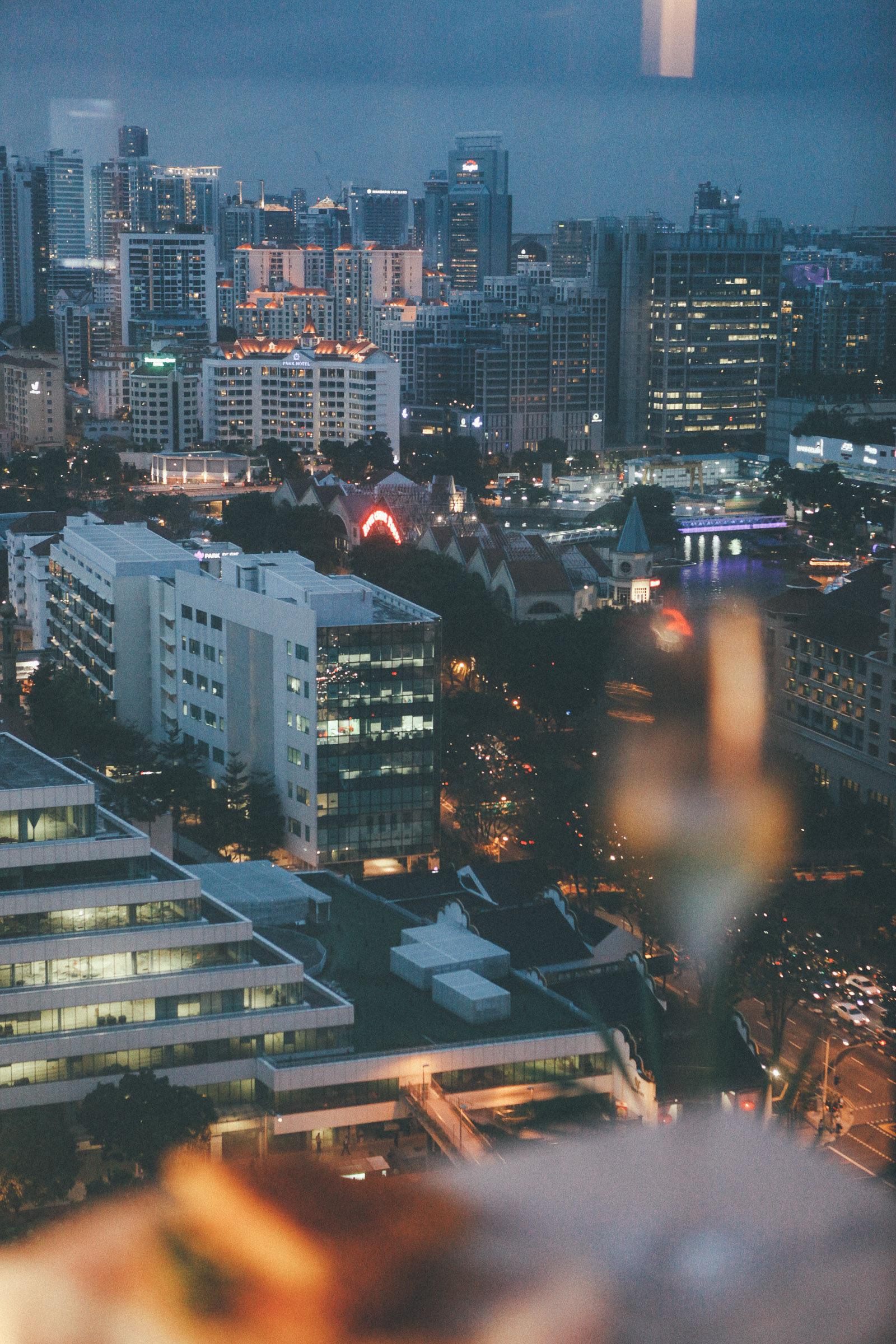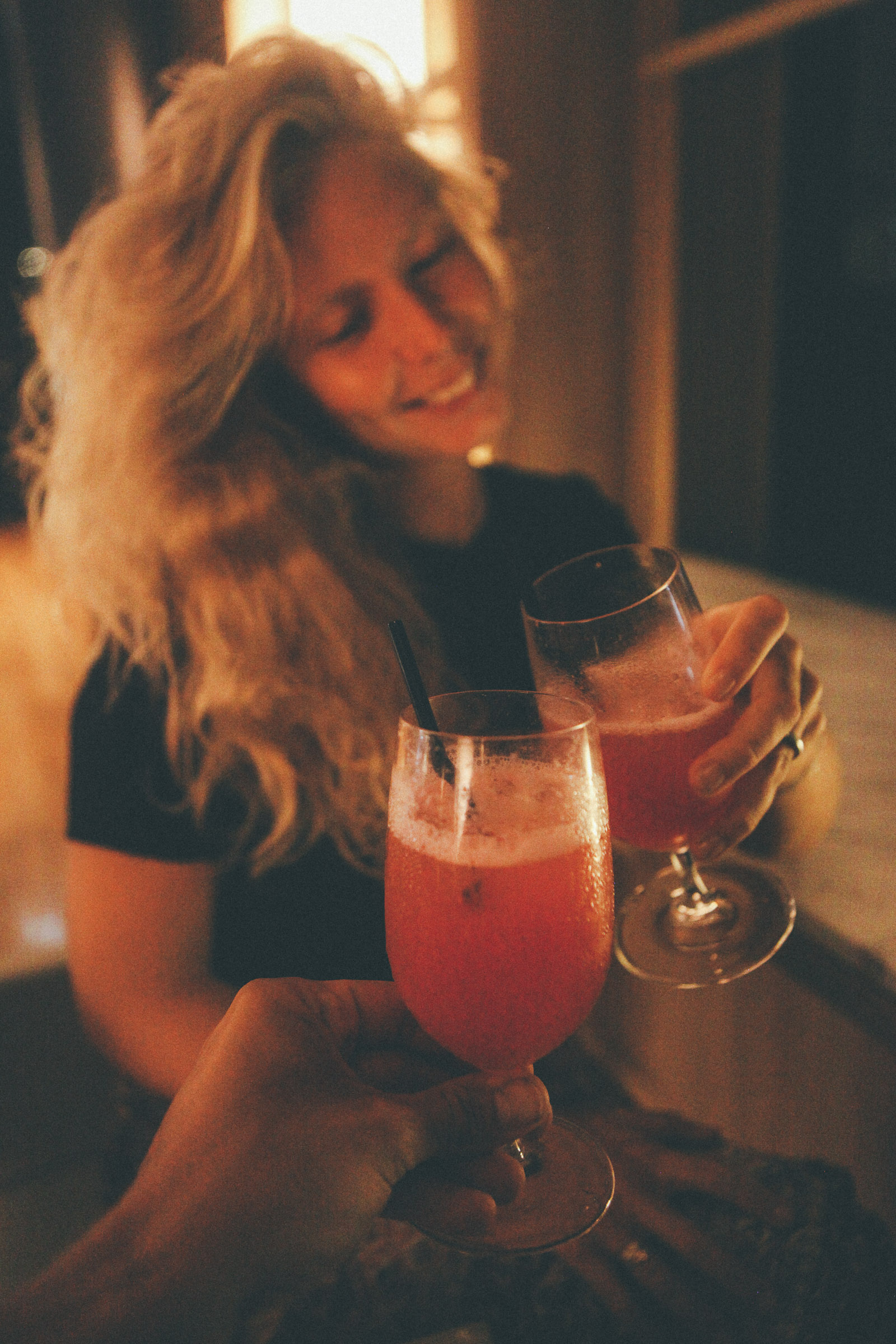 Feels like a must? The Singapore Sling!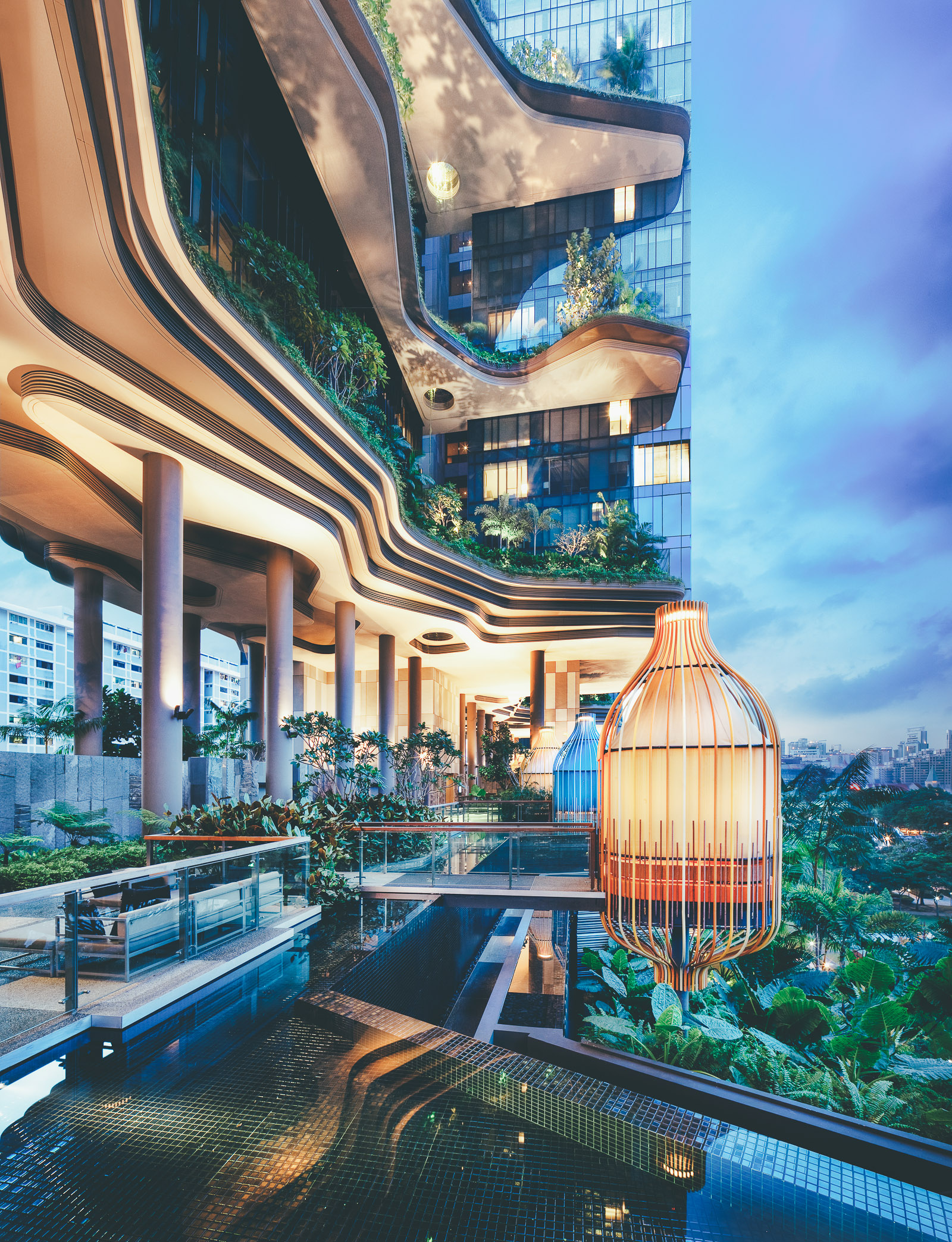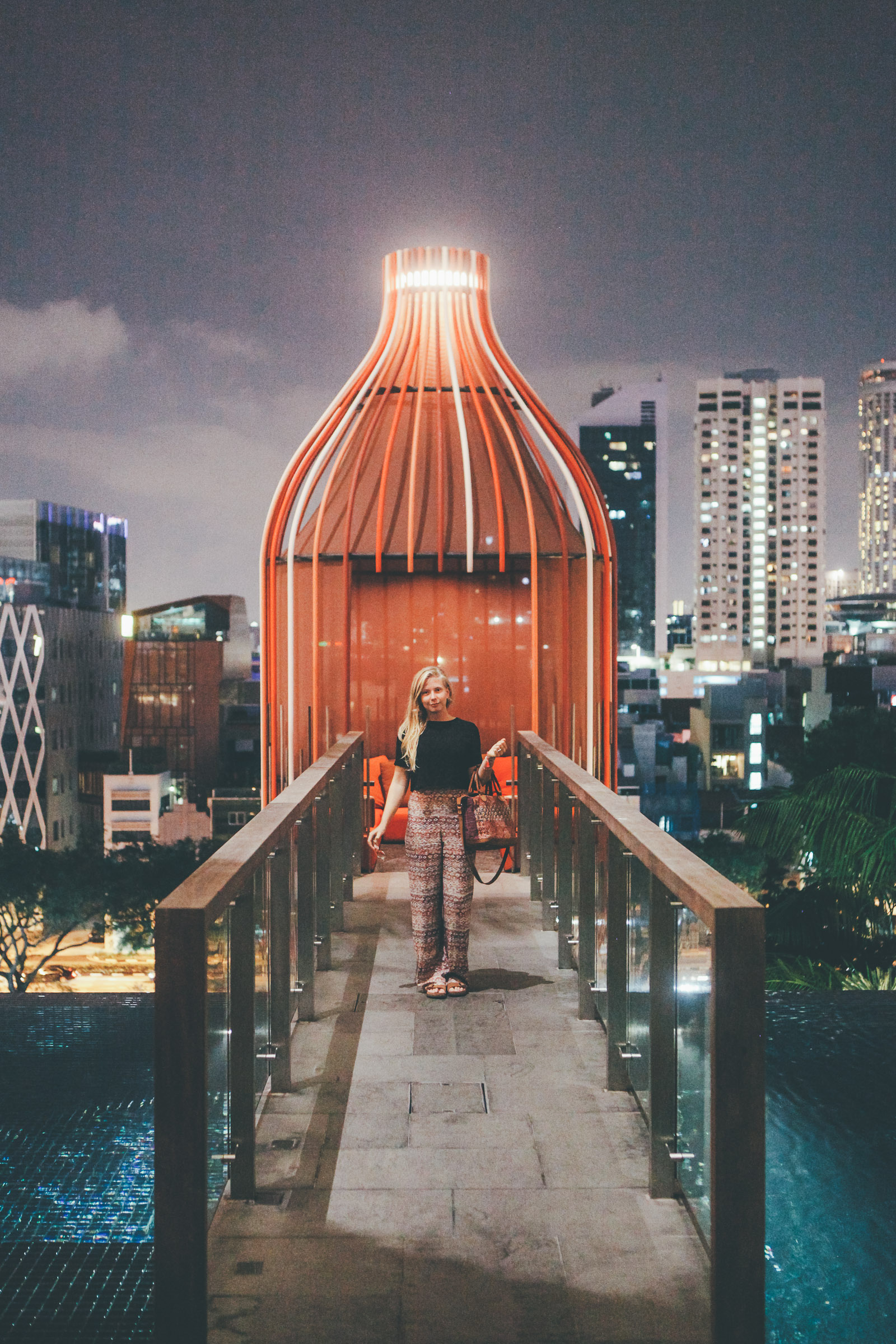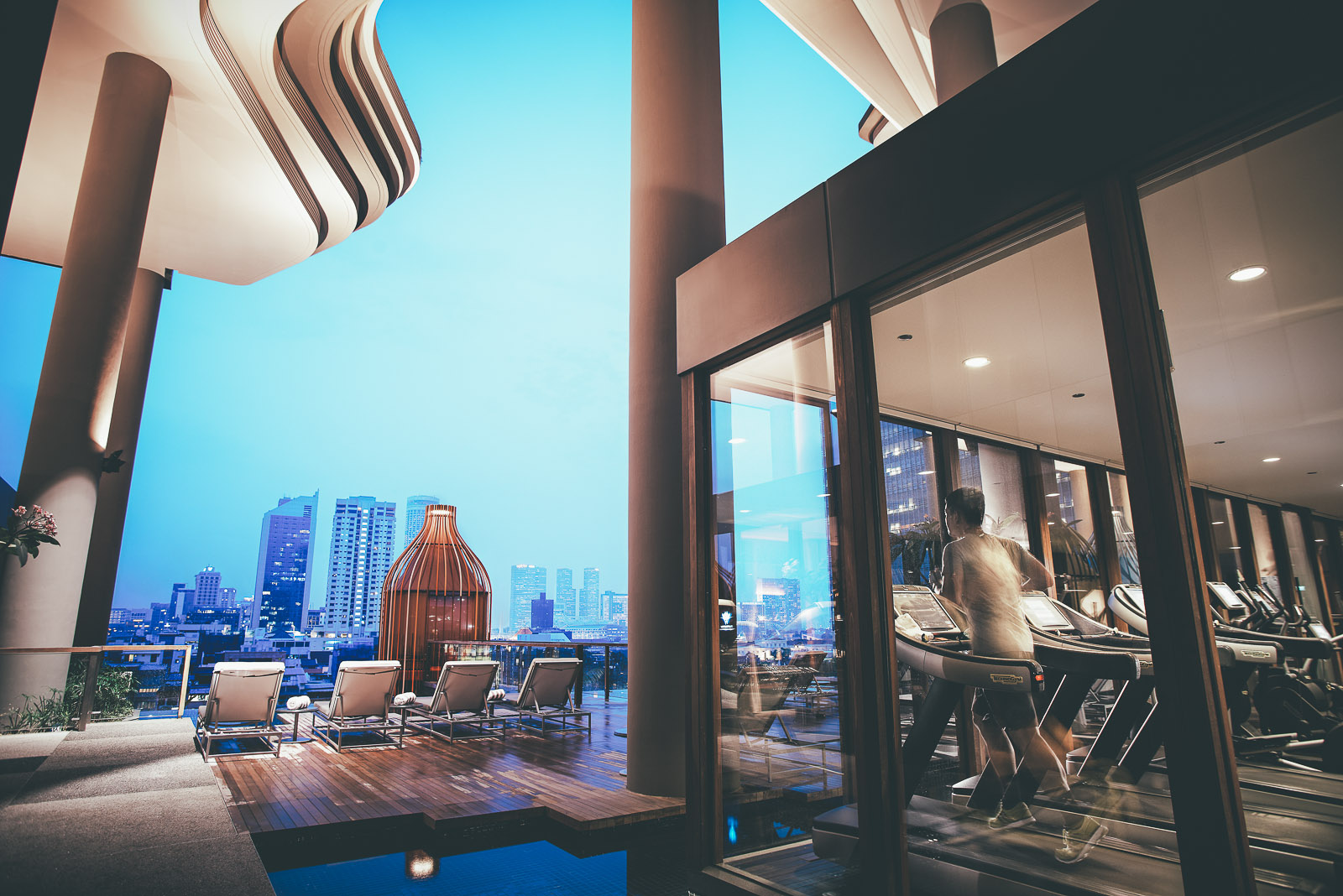 Ready to explore the neighbourhood by night!