I spent many hours this autumn looking for a house to rent in Midigama and found nada. Staying at one of the guesthouses, we walked by a new place on our way to the juice bar and found Ebb & Flow, two "jungalows" created by Verity and Garrath. They opened the doors to their two separate villas the 24 of December so the place is brand new. And you guys know me and Petter always loves a good story and this one is about a girl from New Zeeland and a boy from South Africa who fell in love in each other and in Sri Lanka and created a little piece of heaven on earth.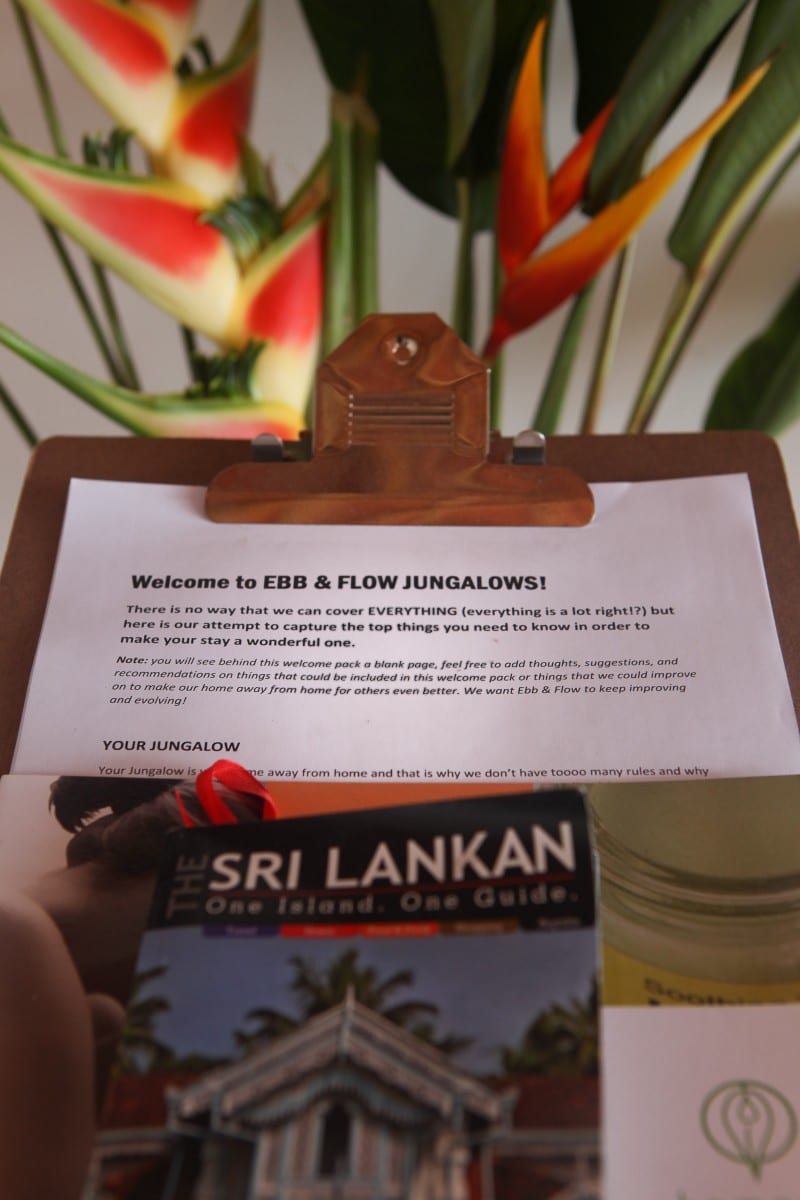 We got a warm welcome with a fresh coconut drink and a very well thought welcoming pack.
White, spacious rooms with plenty of shelves to unpack our bag and feel like home.
The Dharma instantly found its place in the corner. I found my place on that bed!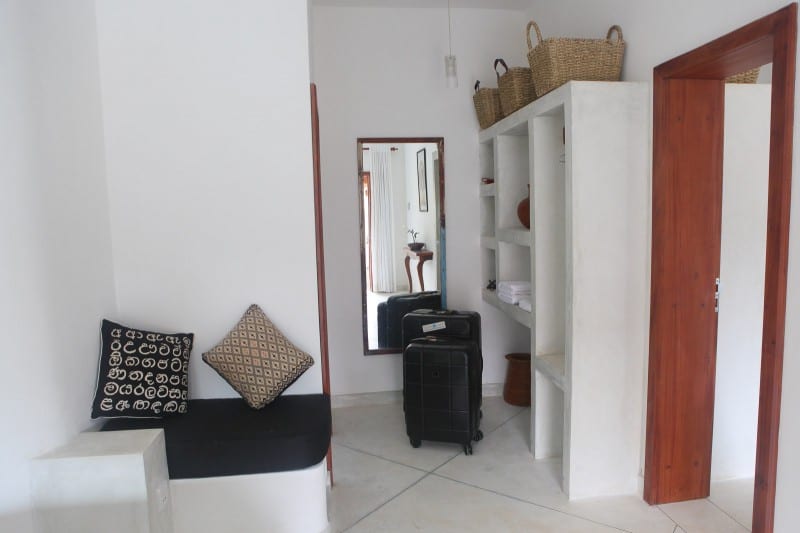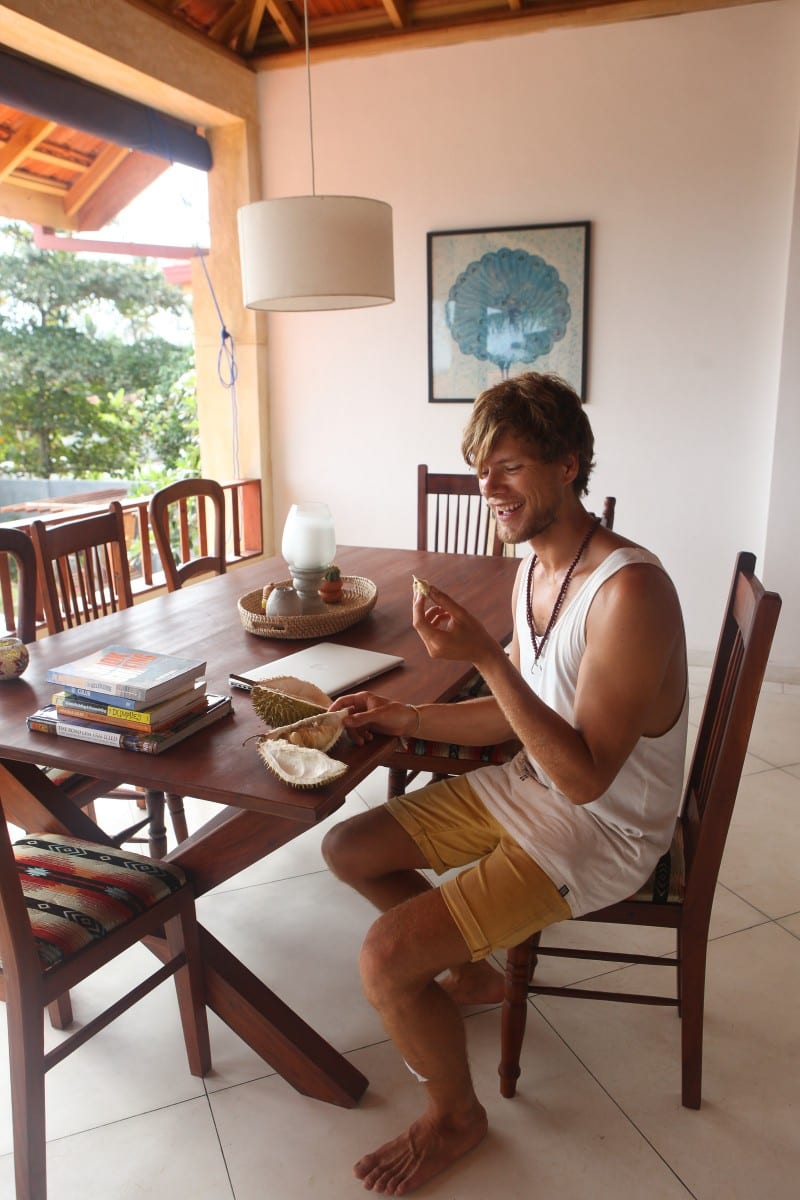 Petter found a Durian fruit, his favorite and looked like a kid on Christmas morning.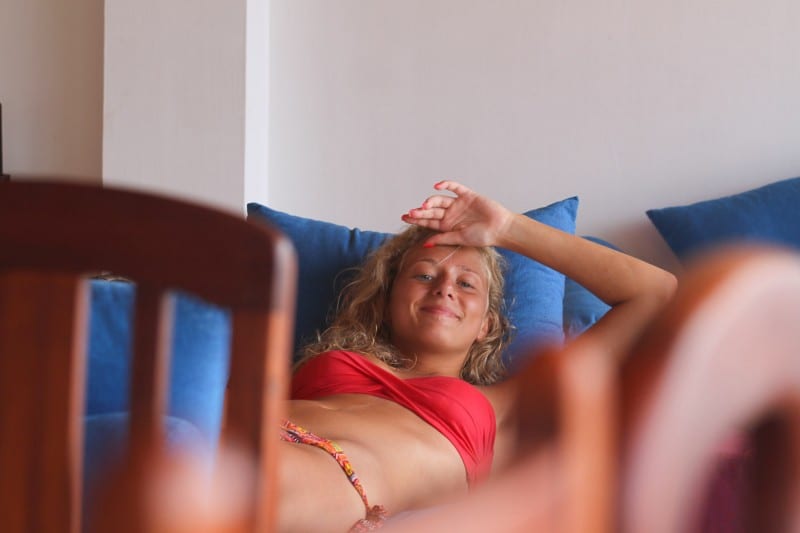 So happy to be traveling with my little sister. She's been at home infront of skype all those trips me and Petter been on now suddenly she's here with us!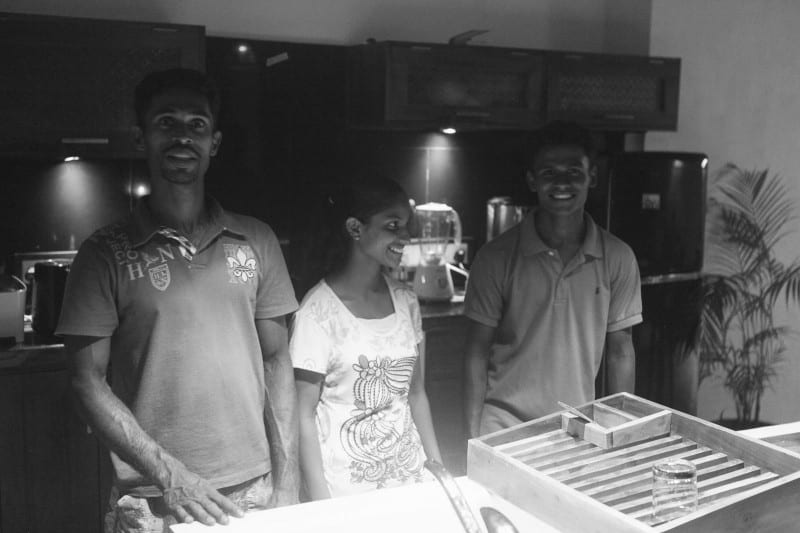 This is the lovely staff who cooked us a super nice grilled fish and mashed potatoes for our first night.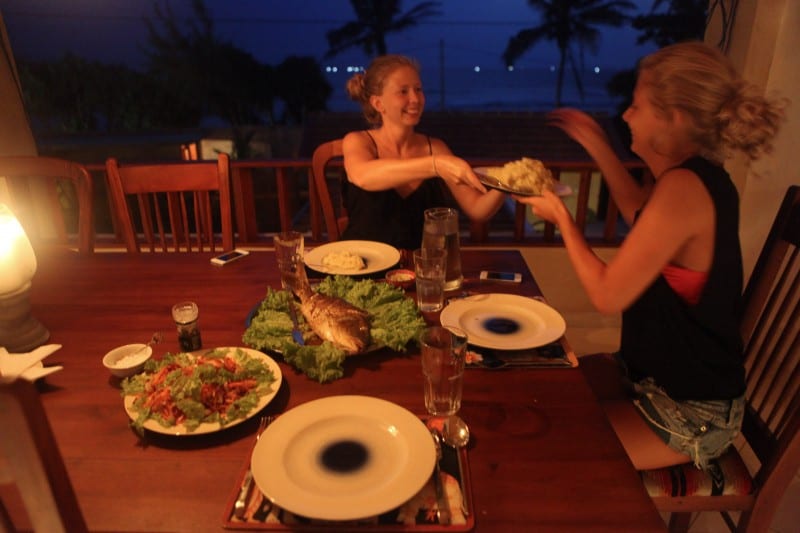 Can you see the wave in the background?