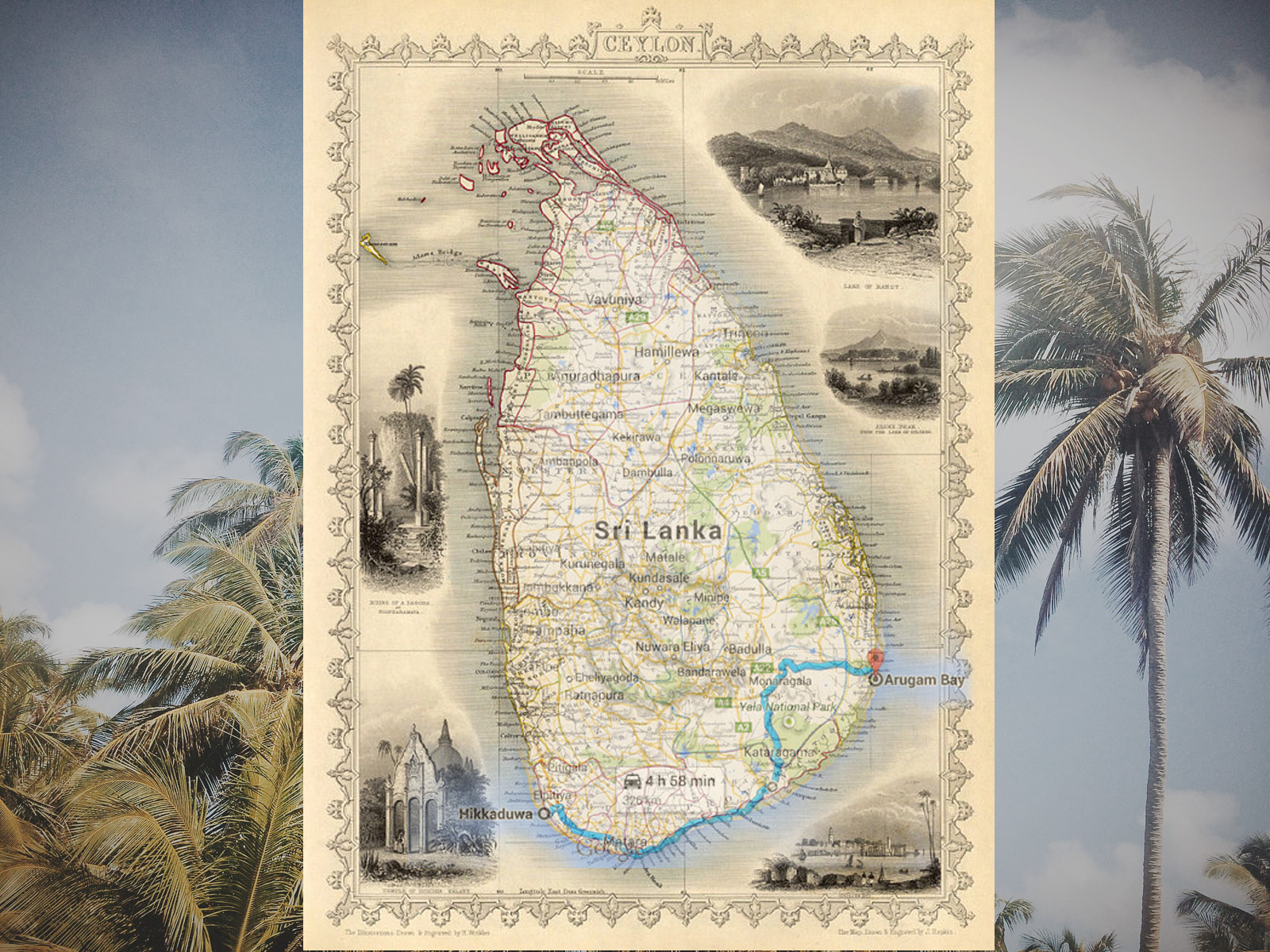 So after a week in Hikkaduwa the day finally came to move on. We had some busy day but were both eager to move on. Hikkaduwa in low season is almost depressing. So after one weeks house and car hunting  we decided what we wanted to go for. Showing you soon, paying the deposit in a day or two and don't want to jinx it.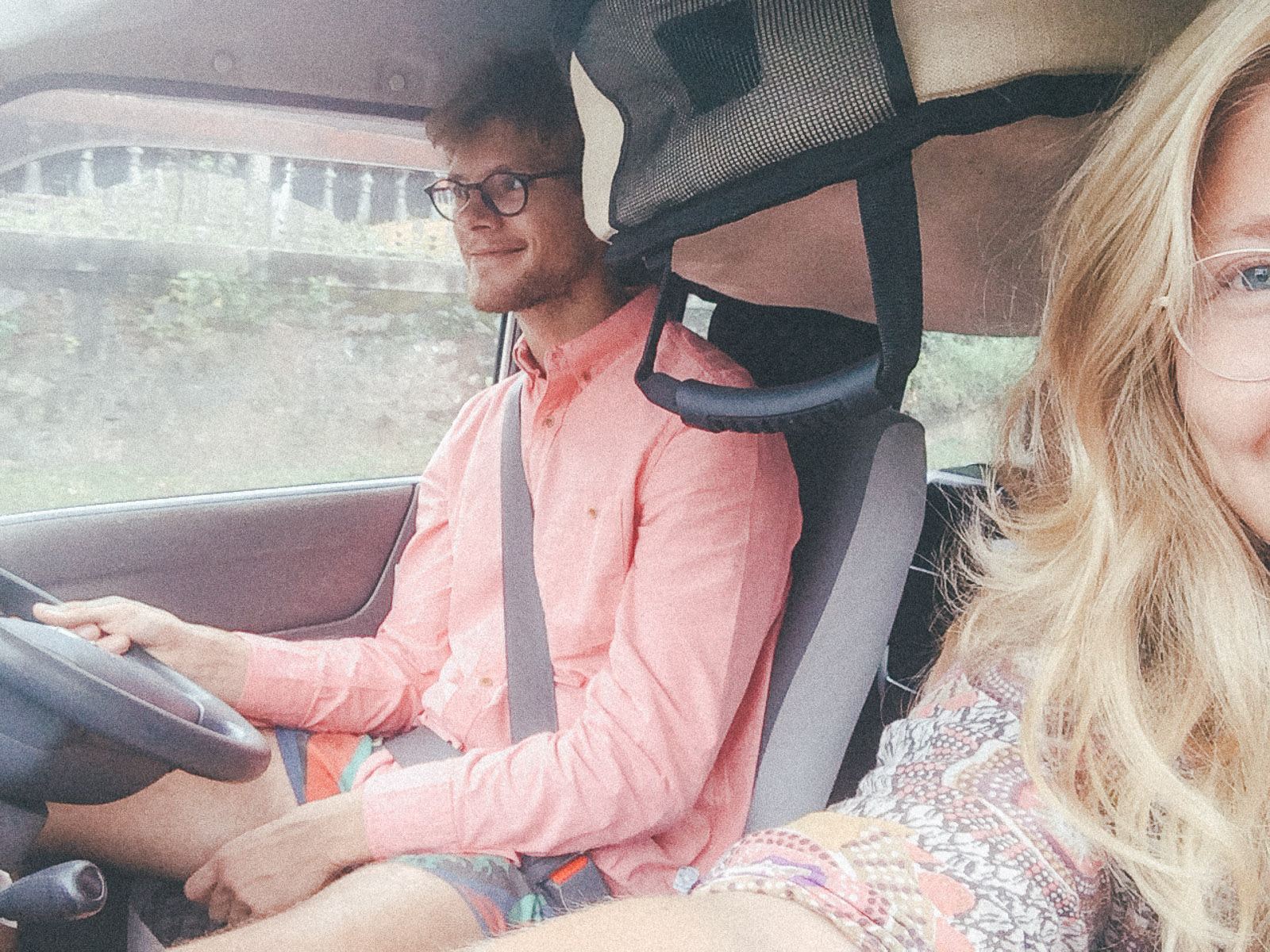 We got a mini van to serve as a stand in car while waiting for the jeep to get done at the mechanics.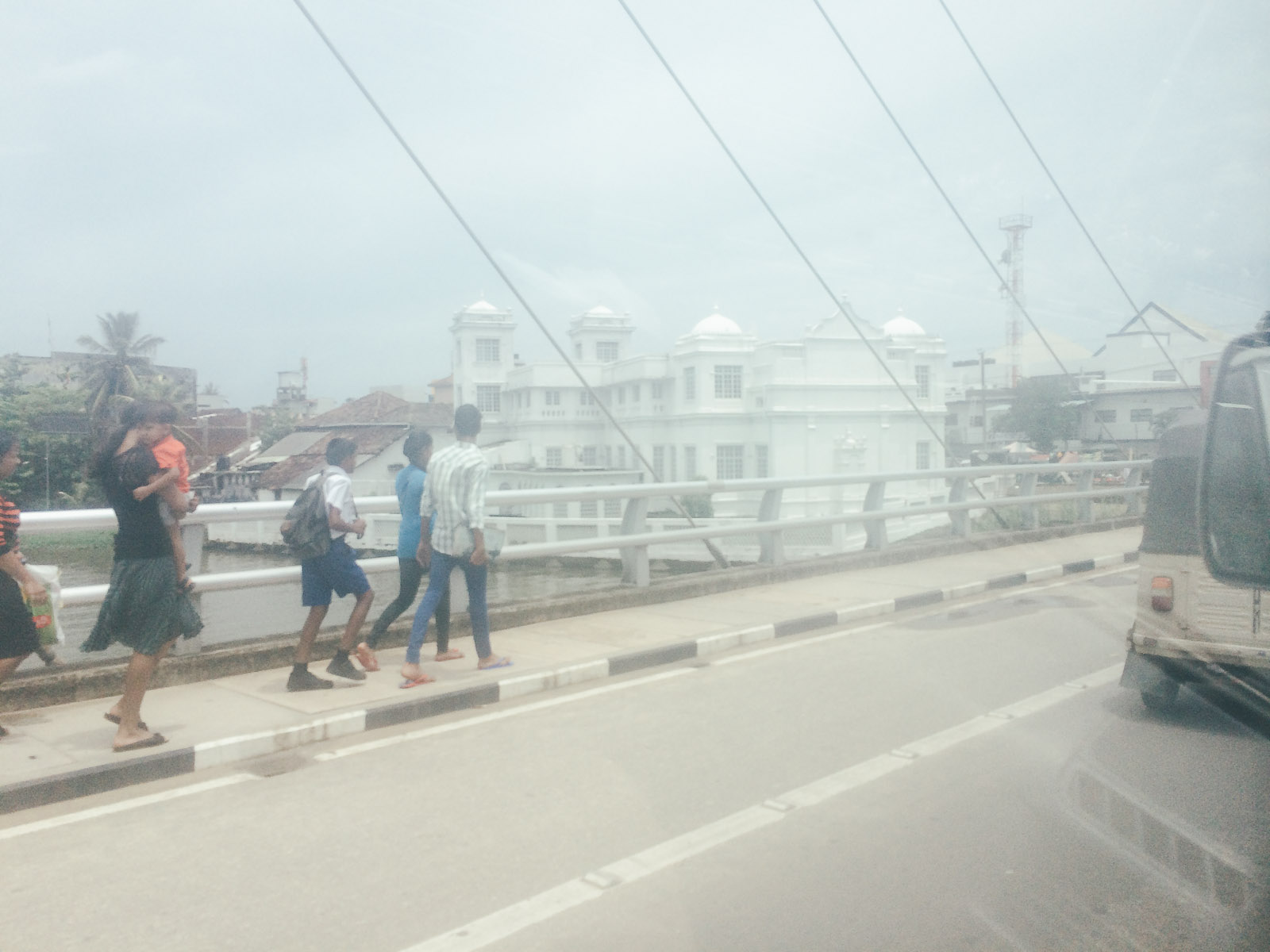 We took the Matara-Hambantota-Kataragama-Monaragala-way and I'm glad we did cause it goes through Yala National Park..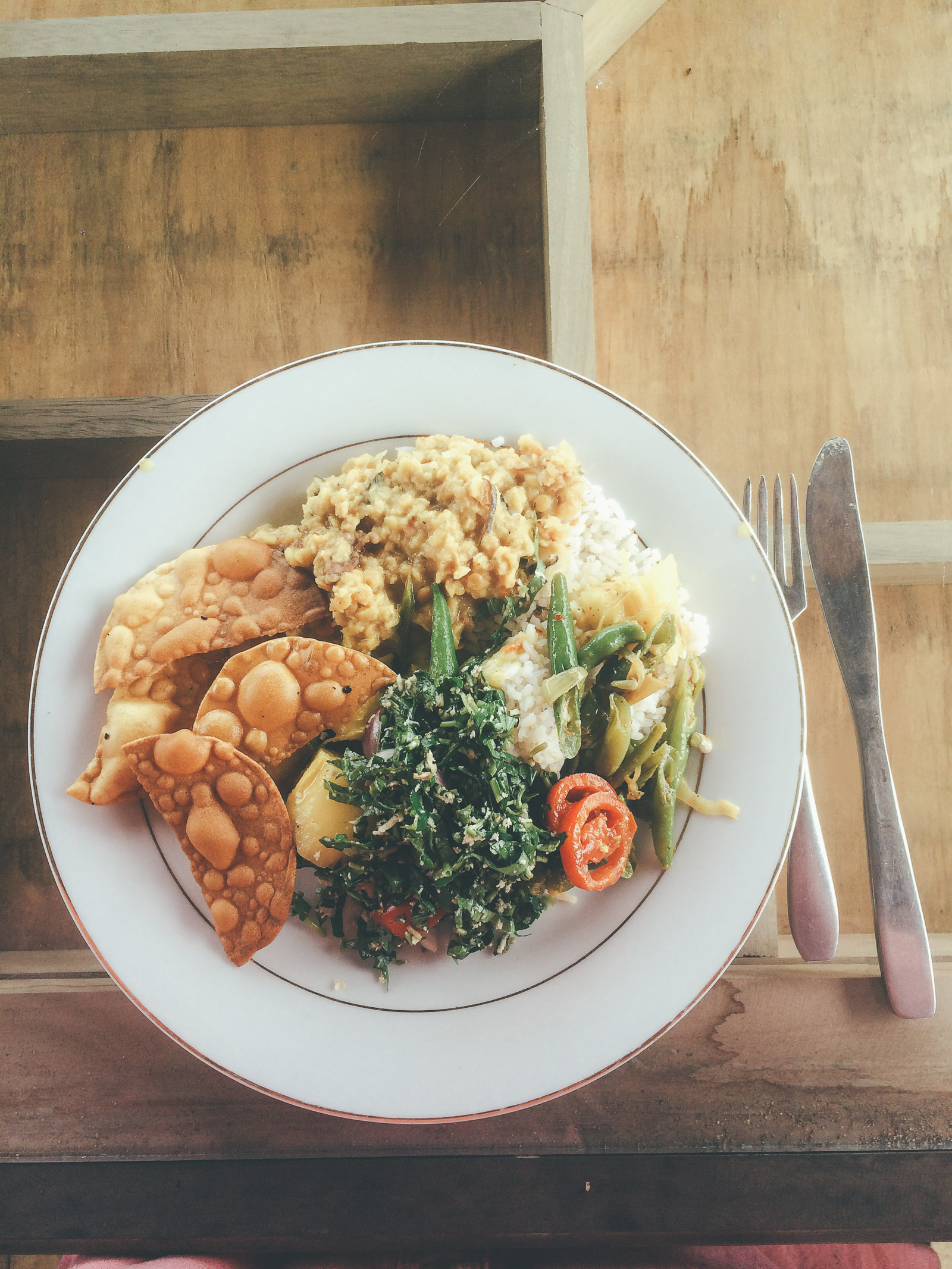 We stopped somewhere around Tangalla to grab some lunch. Rice and Curry is the best roadtrip food cause it's already cooked and just waited to be eaten.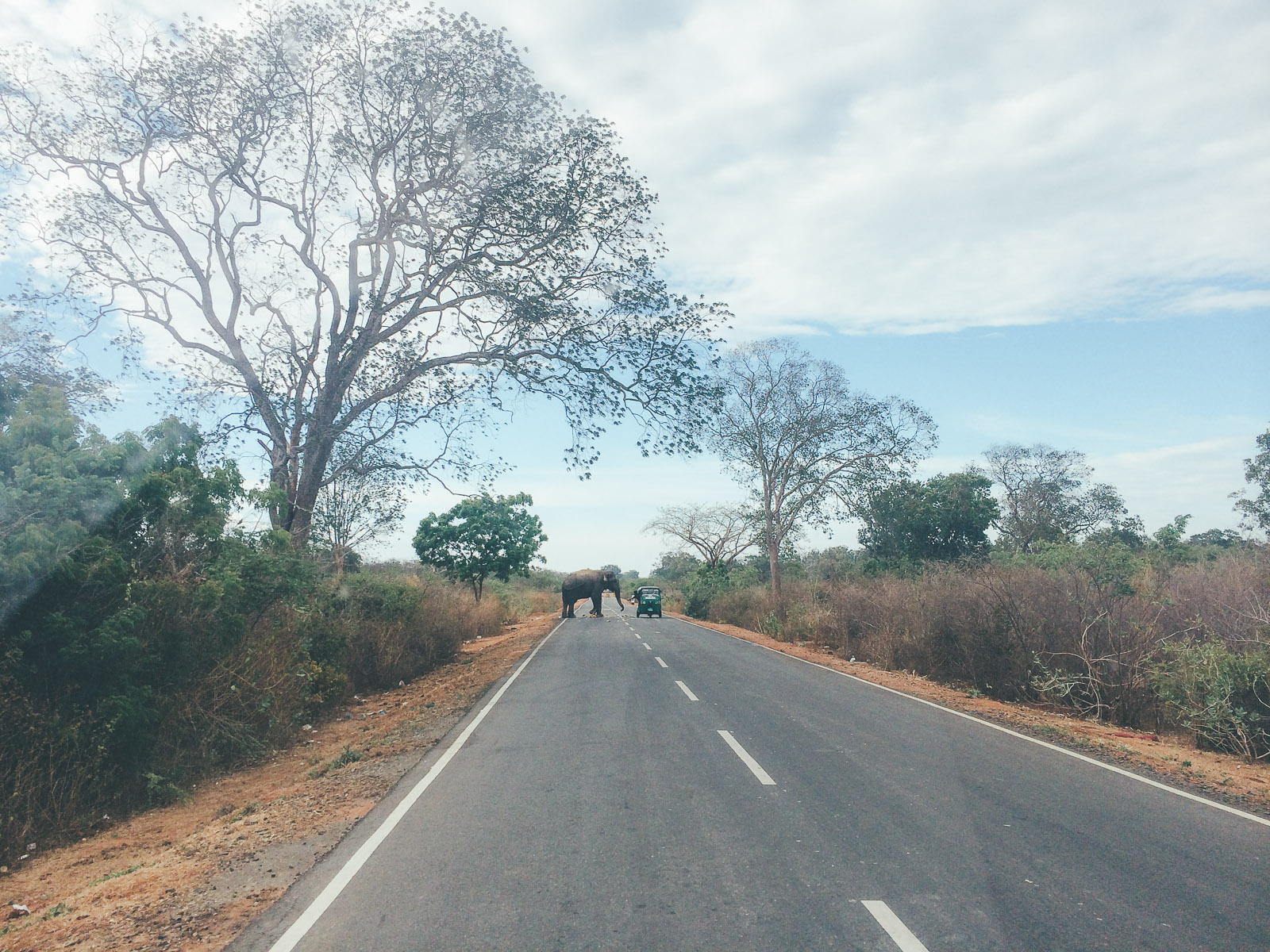 Here we are on the road that goes through Yala National Park, in total we saw four elephants! The first one is apparently blind and stands on the road to get food..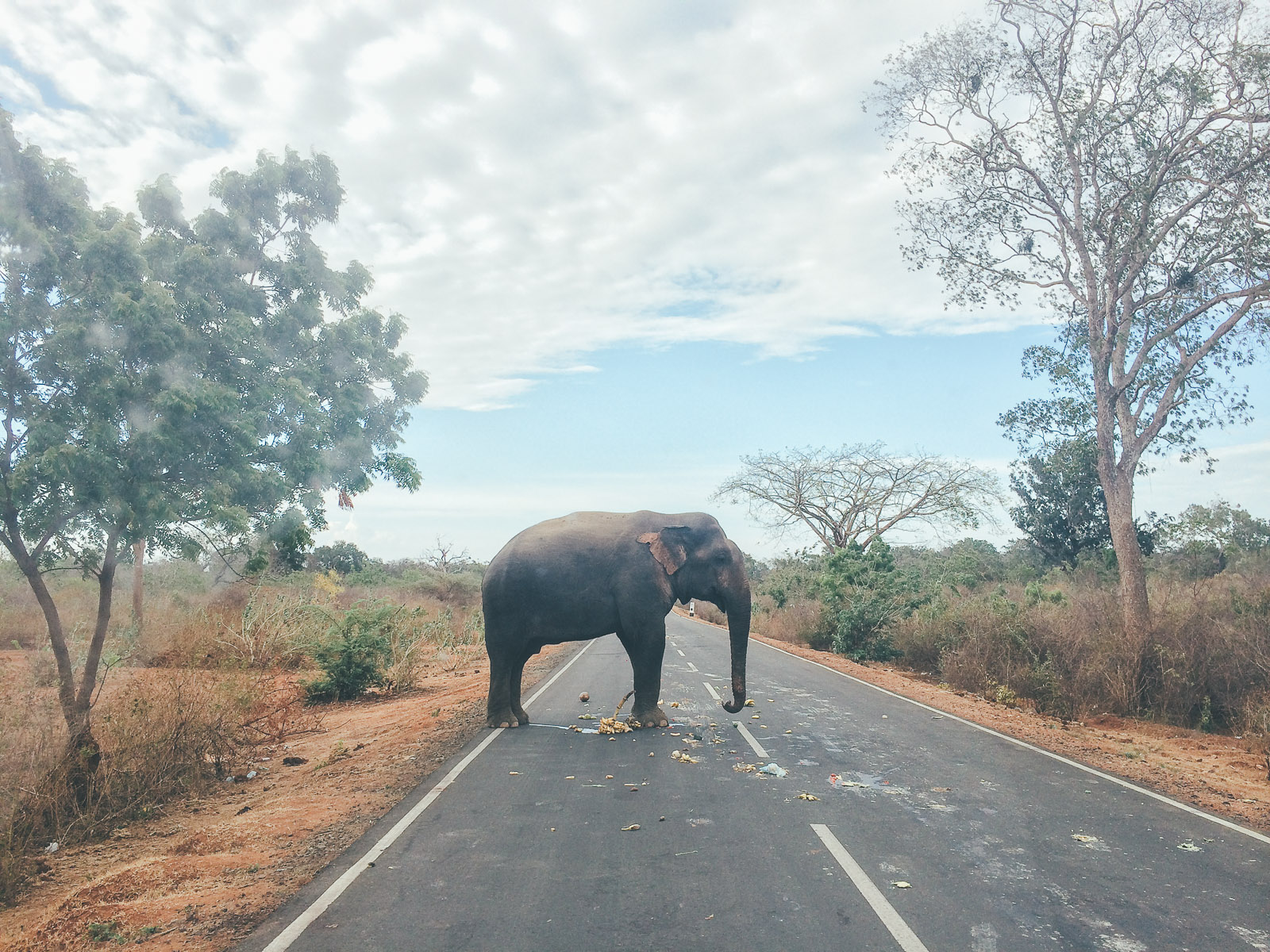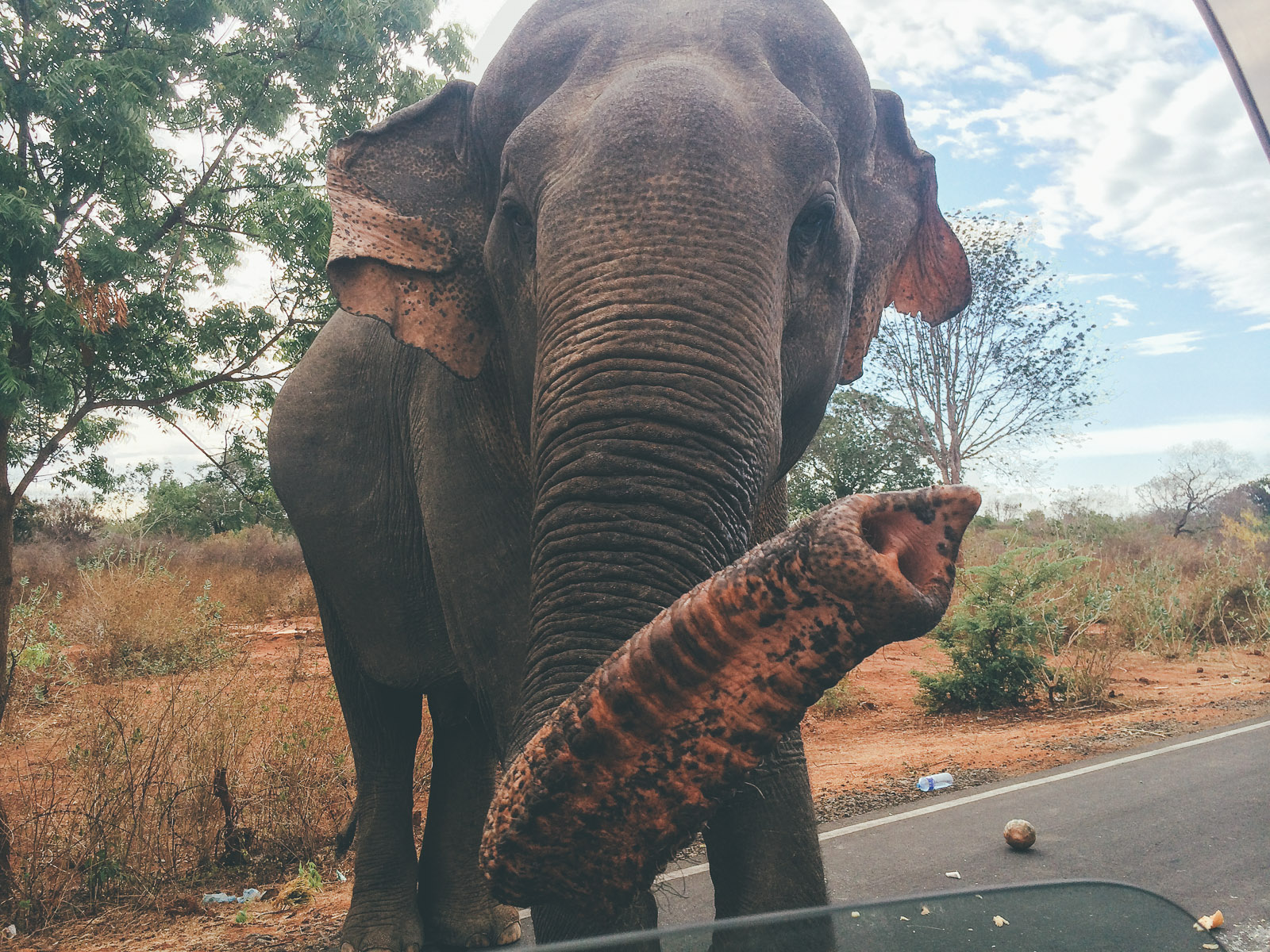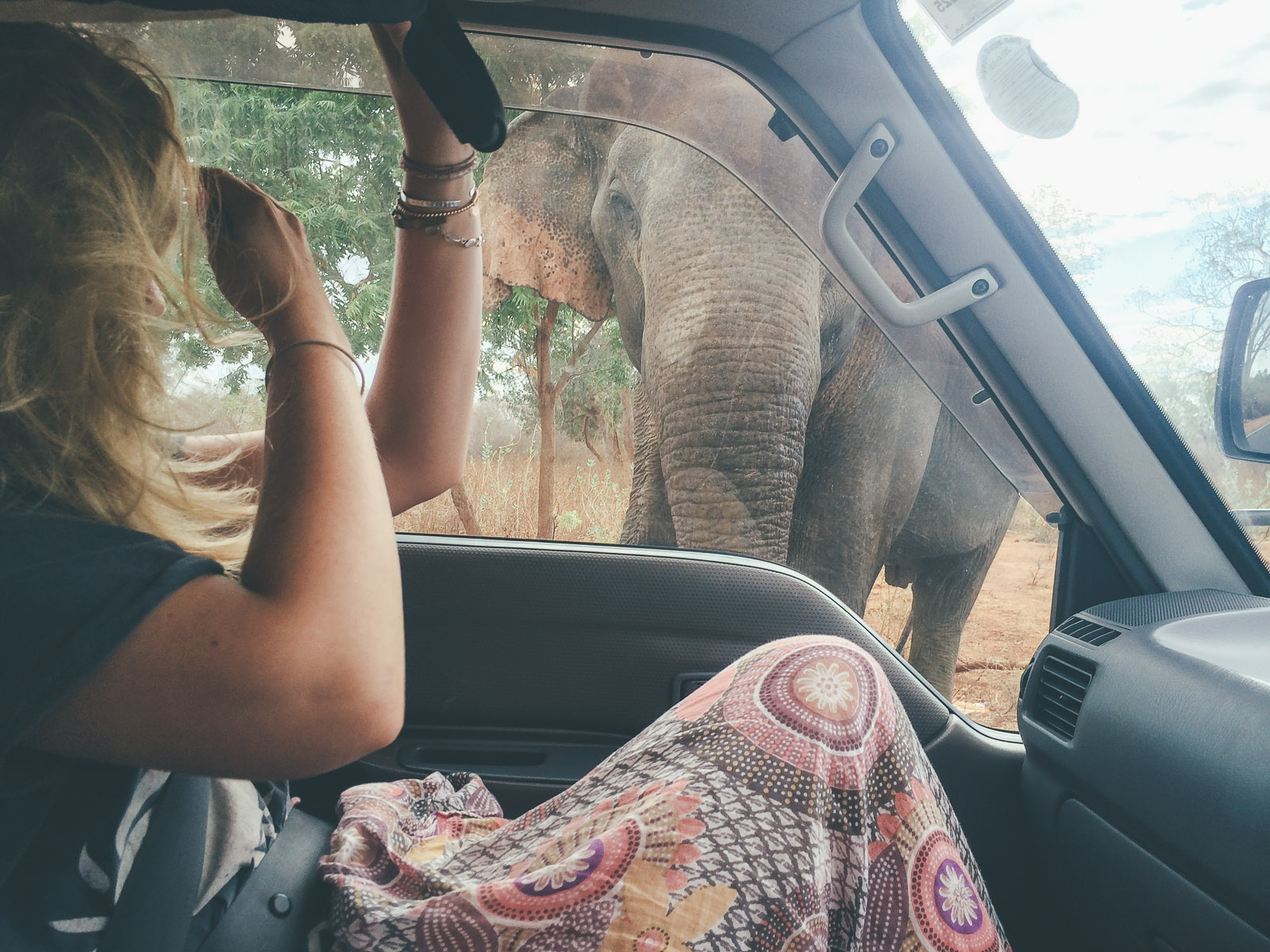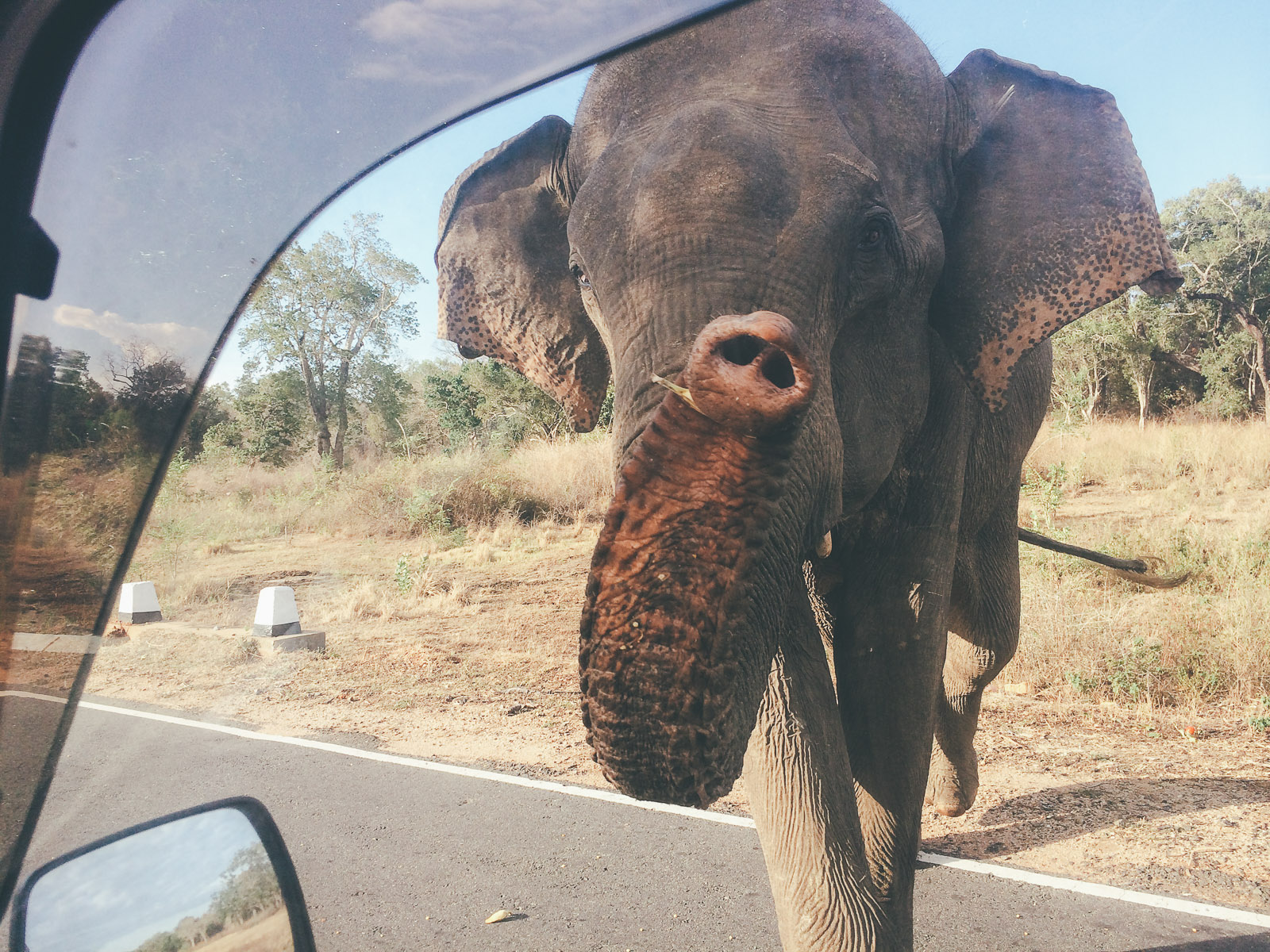 The other ones were more wild. They're small compared to the African elephants but you should still have respect for them..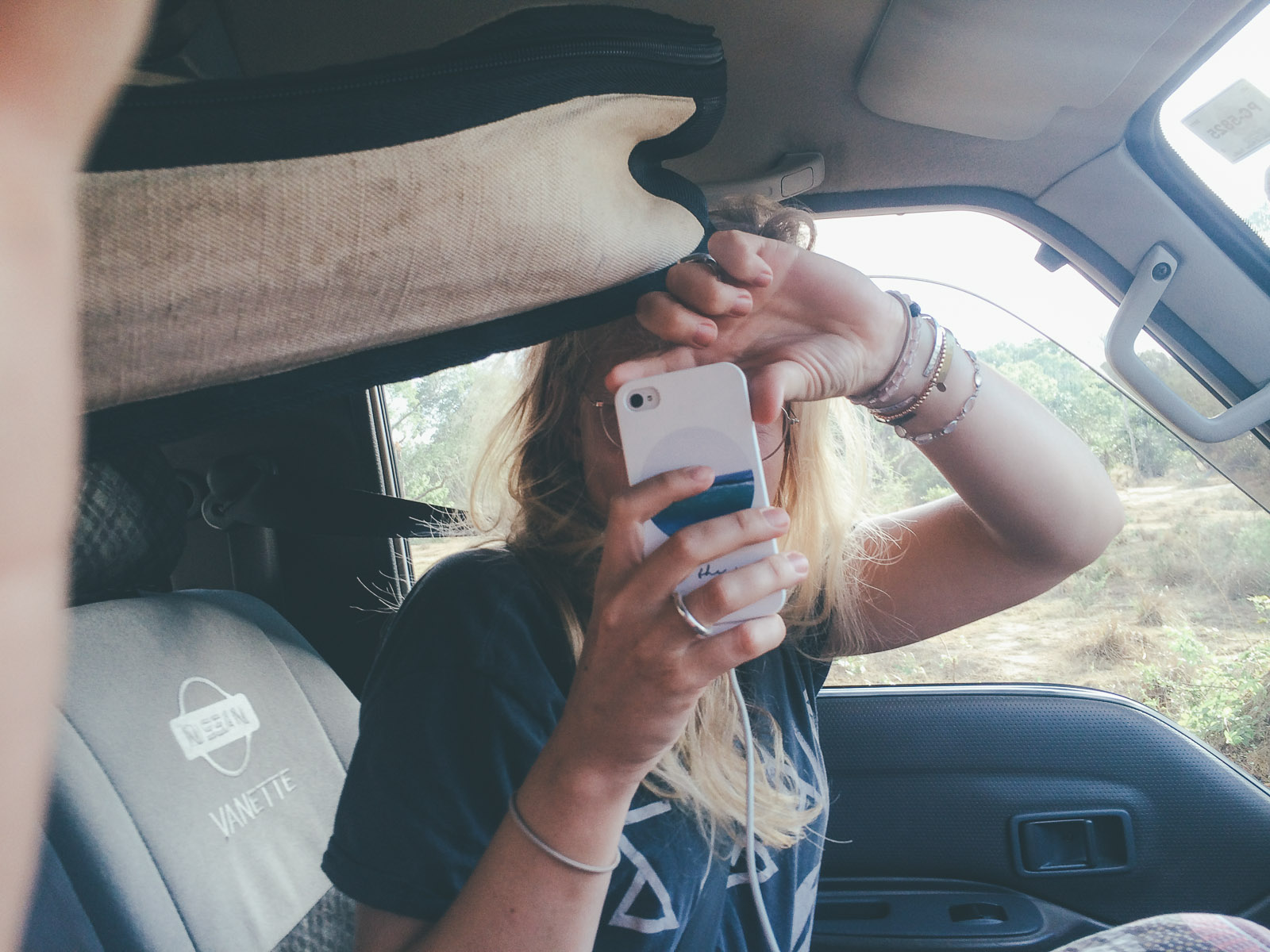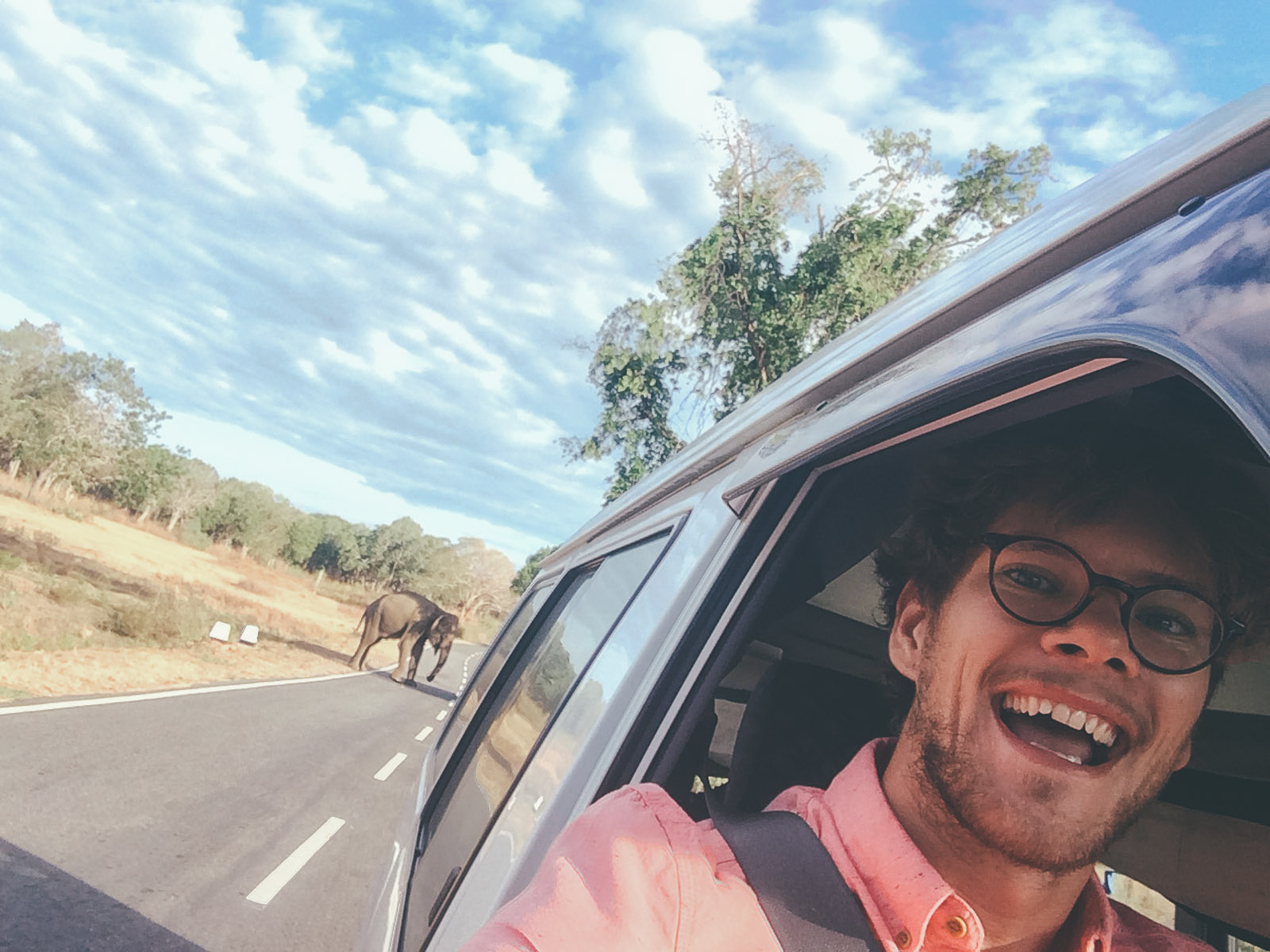 Just couldn't help taking some pictures when we passed them though..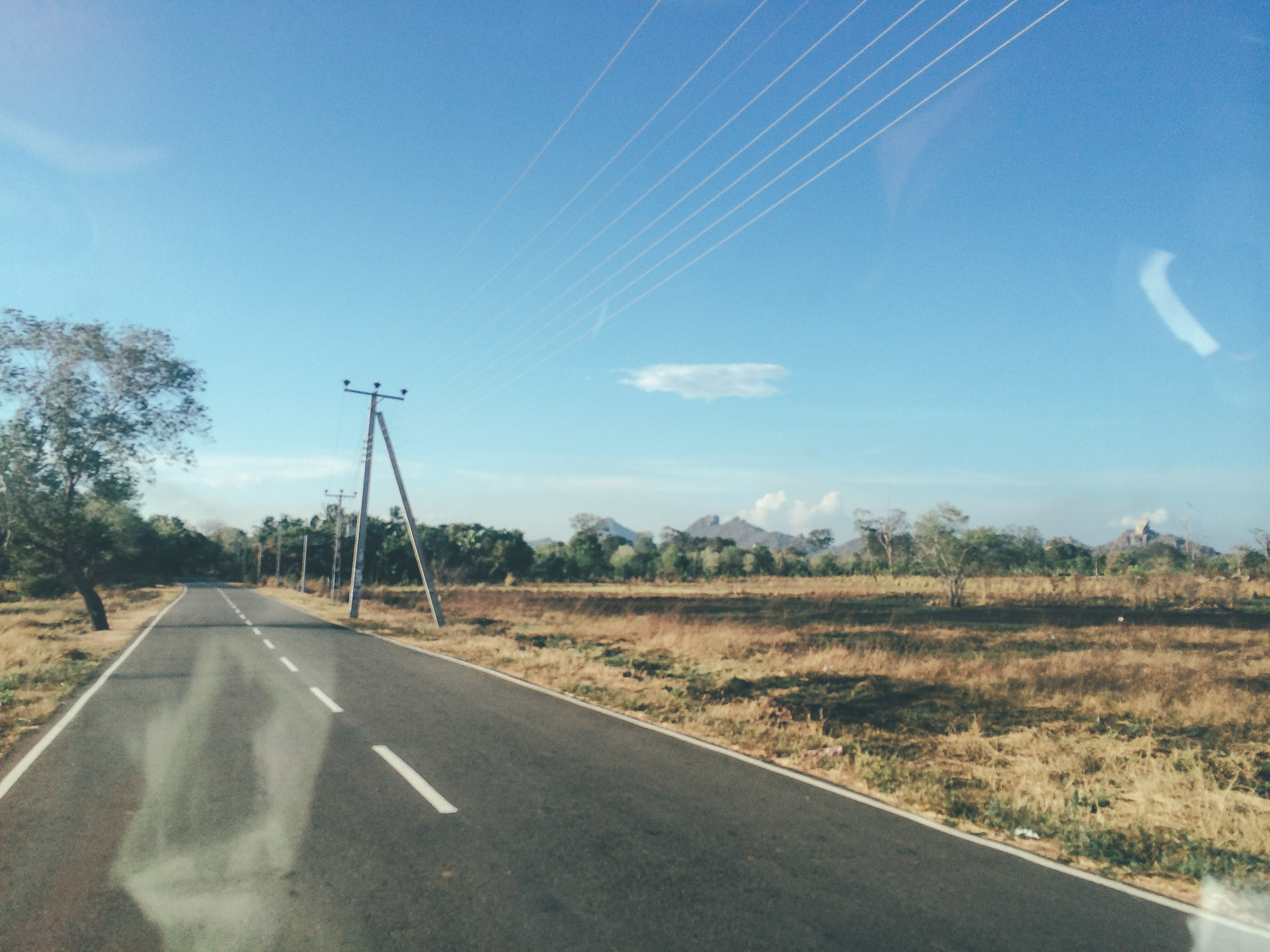 A beautiful ride and 7 hours later we ended up at Seahorse Inn in Arugam Bay just when it got dark. And guess who was waiting for us when we arrived? Cailin! Our story with Cailin goes way back, we've been in the same countries and the same time and have many common friends. Last year we met in Sri Lanka at a concert and then she came to Sweden this spring. Now we have some adventurous months ahead of us togehter here on Sri Lanka. Check out here blog: Golden Buddha Yoga here!