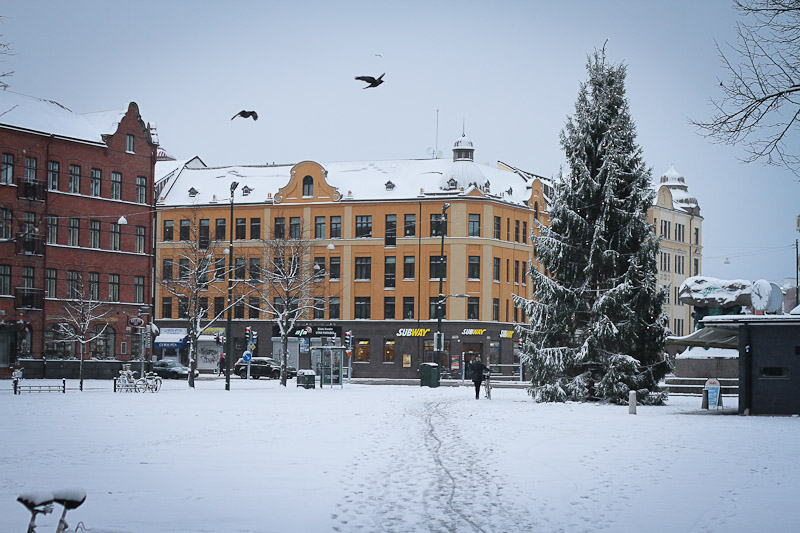 Our favorite veggie shop don't care about the snow. Well you can se he is not happy, but at least he's open!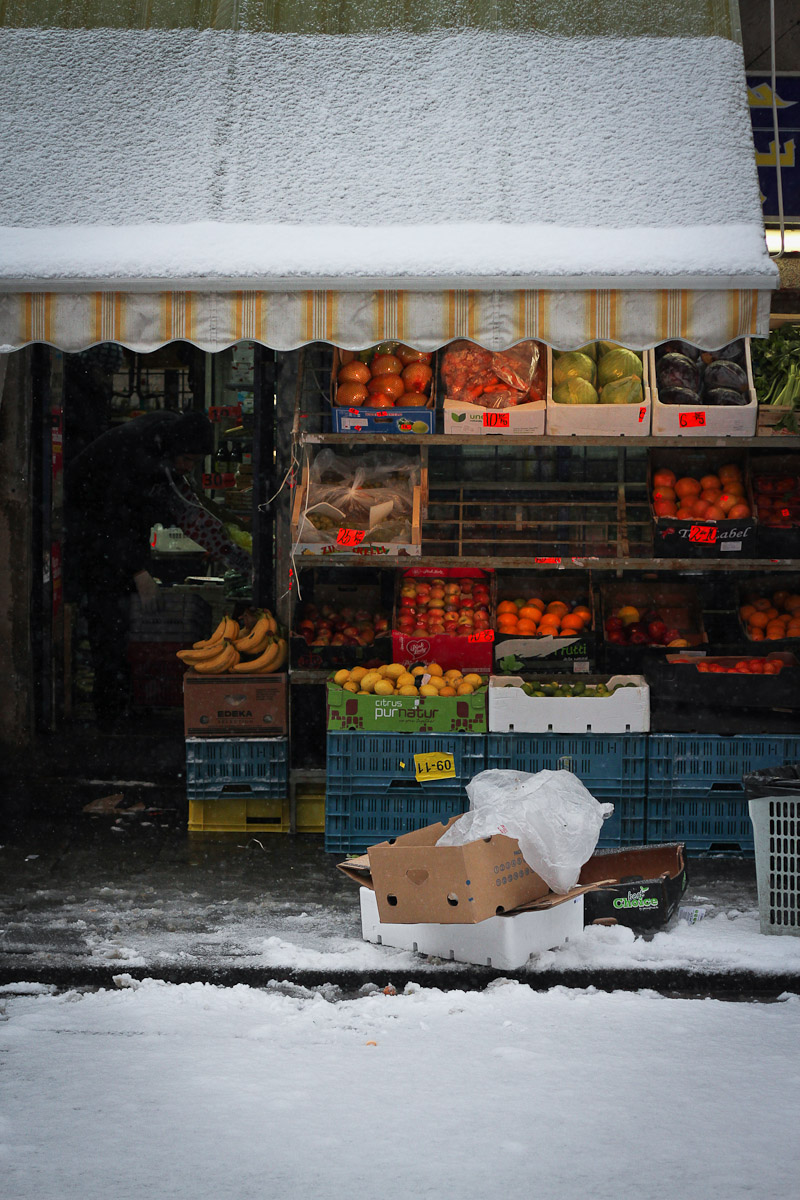 We got the same winter jackets! They were just to comfortable for us not to, so now we look like twins or something..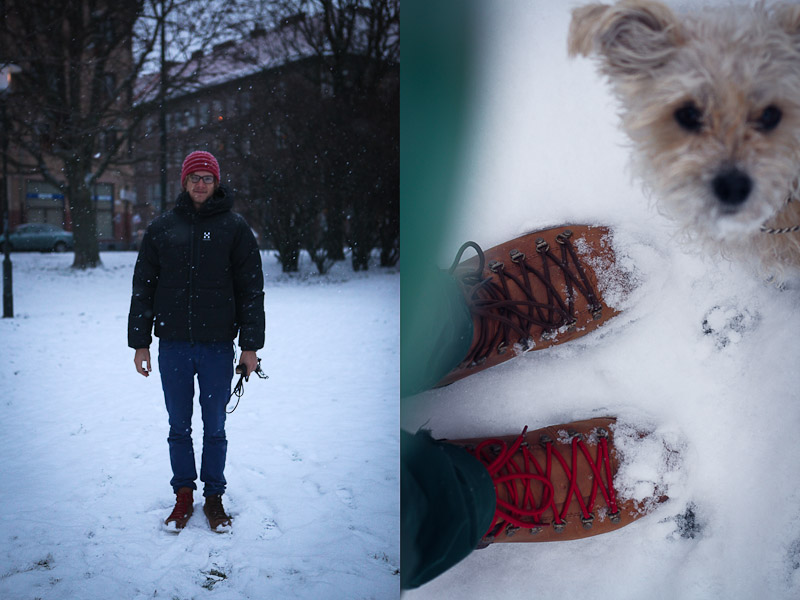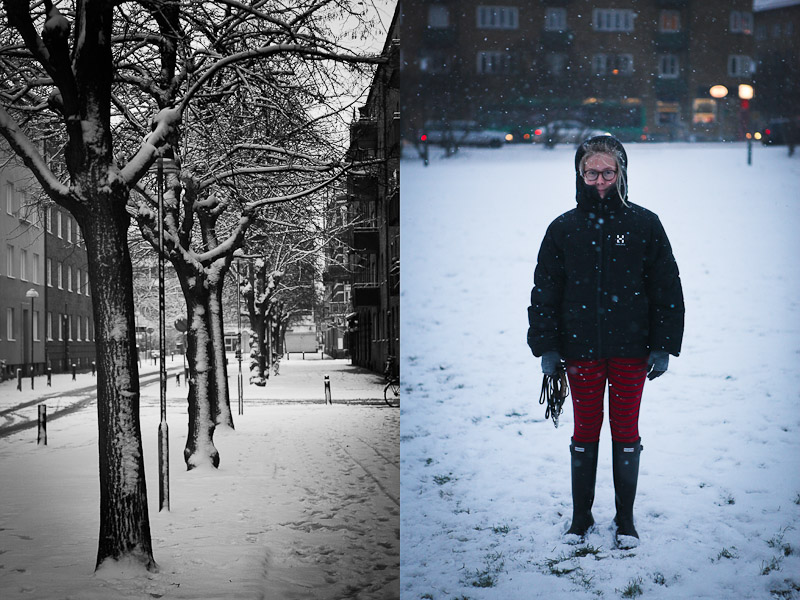 The dogs loove the snow.