This weekend I got on a train heading north to spend som time with mum, dad and my sister. This is the first time I go home by train, I always drive because I go surfing while I'm home, have work to do or somehting else. It struck me how easy and convenient it is to just get on a train and get straight to Båstad beeing able to study or surf the internet meanwhile.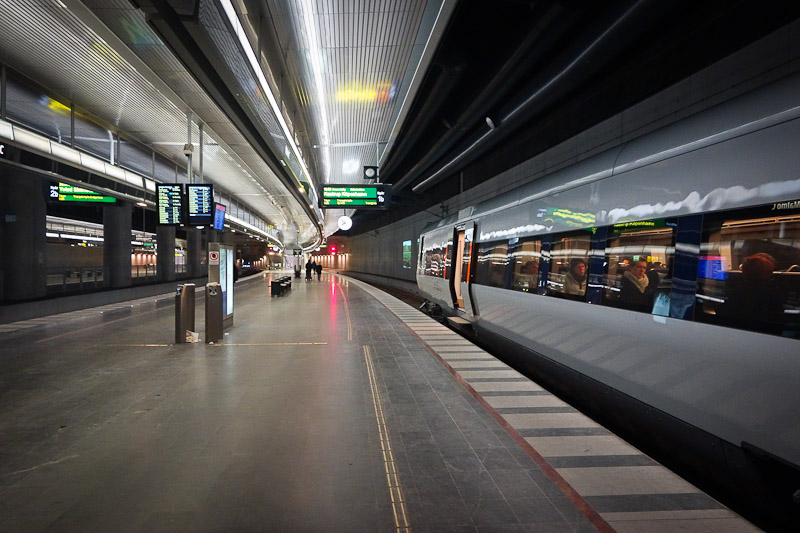 Not so many people on this side of Skåne, this time of the year at least..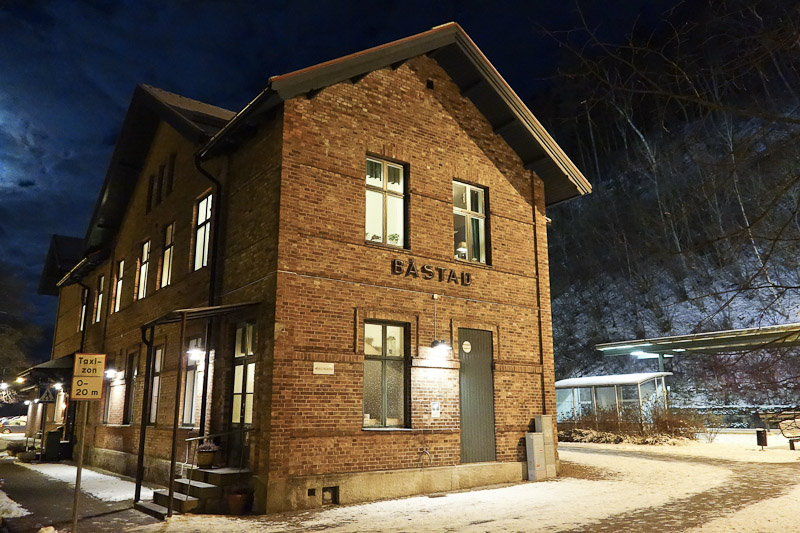 Haha.. Svea got an iPad for christmas. And now she tried to convince me and my brother to go abroad next christmas as well, becuase then mum and dad could give her fancy presents as she would be the only child left. Smart kid!
Mum and Dad!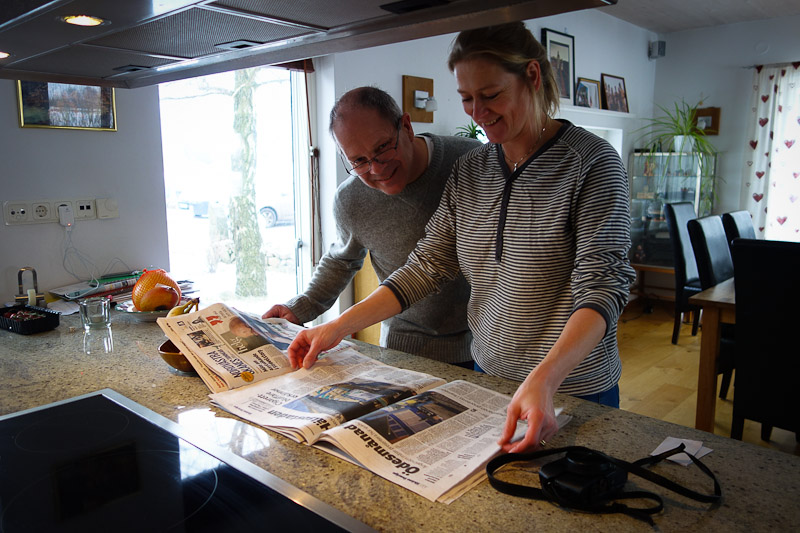 Tought them a few yoga moves I learned and had so many good laughes!
Took a walk with dad and went to check the sea-ice out, reaching all the way to the island.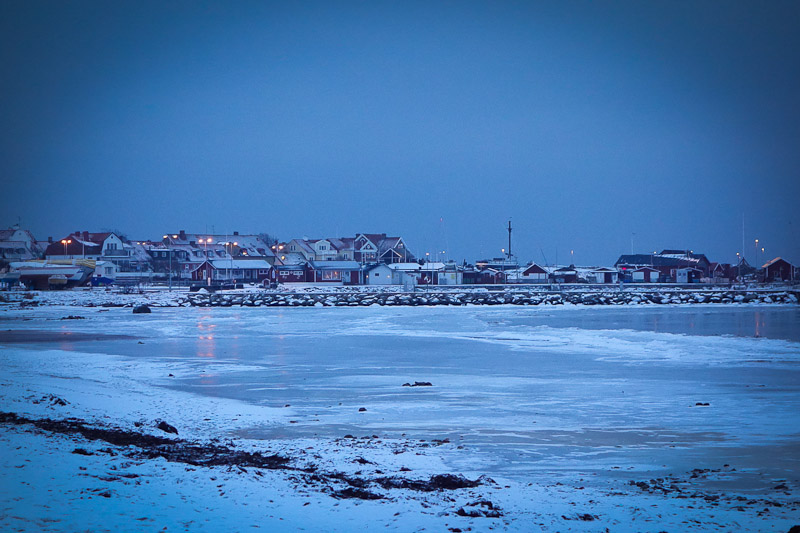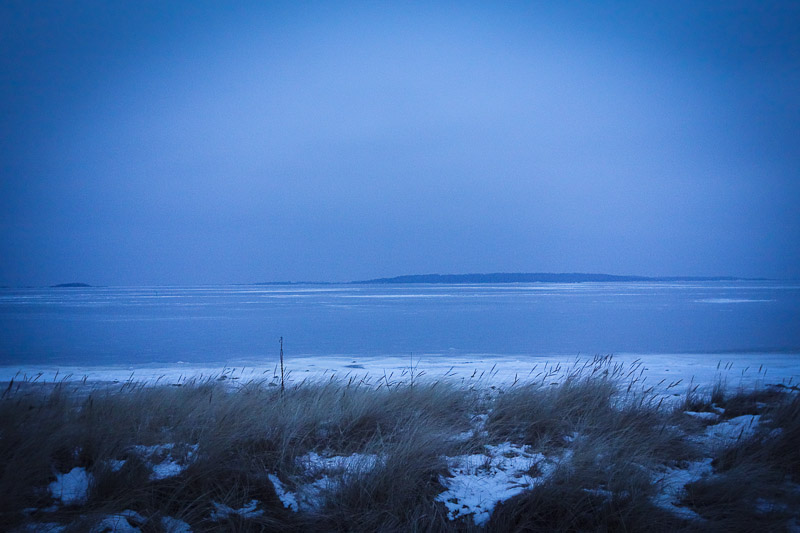 On top of everything I also got to meet my grandmother! We ate a real swedish dinner with brunsås and everything, so good.