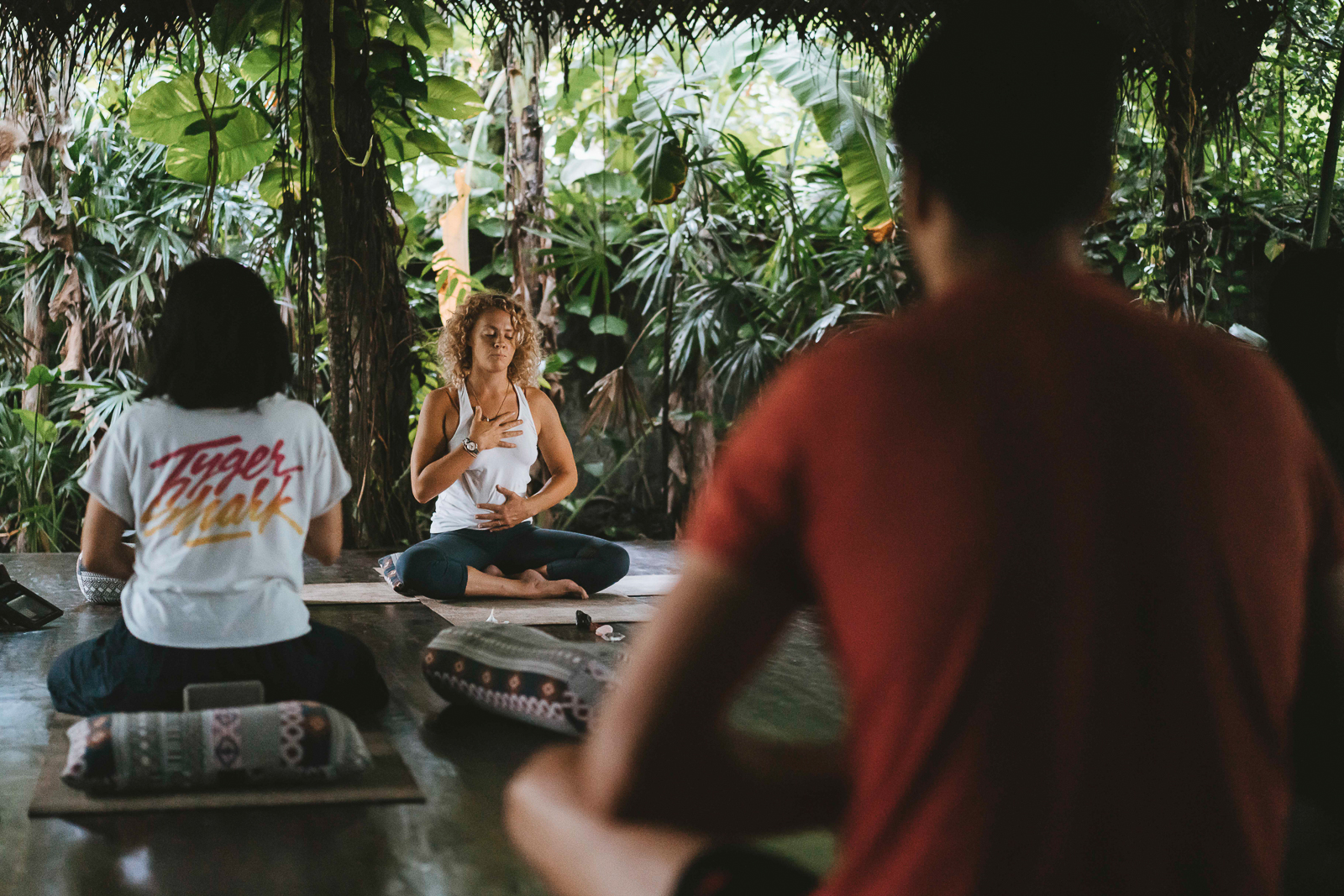 6 am – Start your morning right with a warming vinyasa class getting your muscles ready for your first surf. Michelle will guide you through an hour of blissful practice in our shala surrounded by the sounds of the jungle.
7 am – Breakfast is served!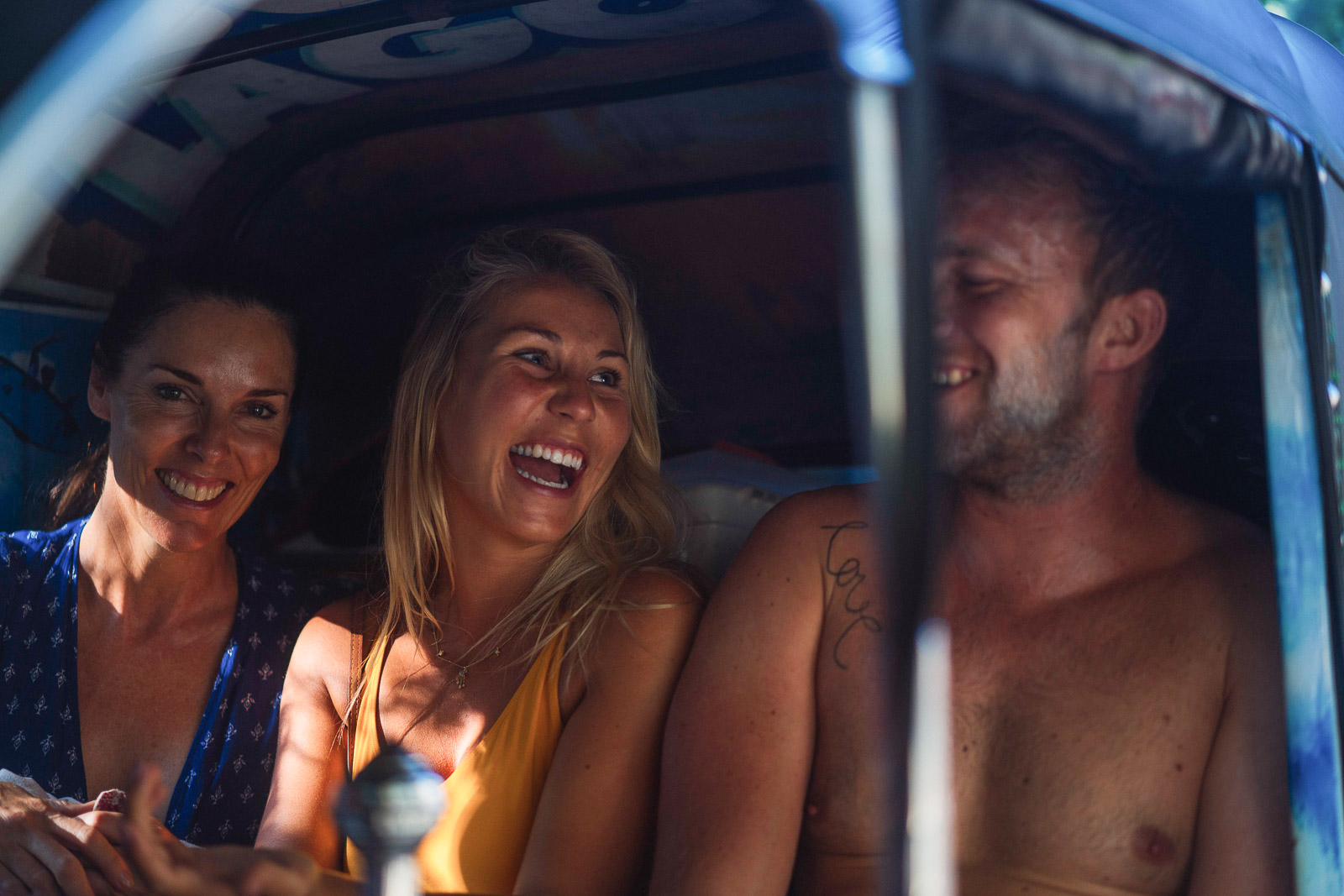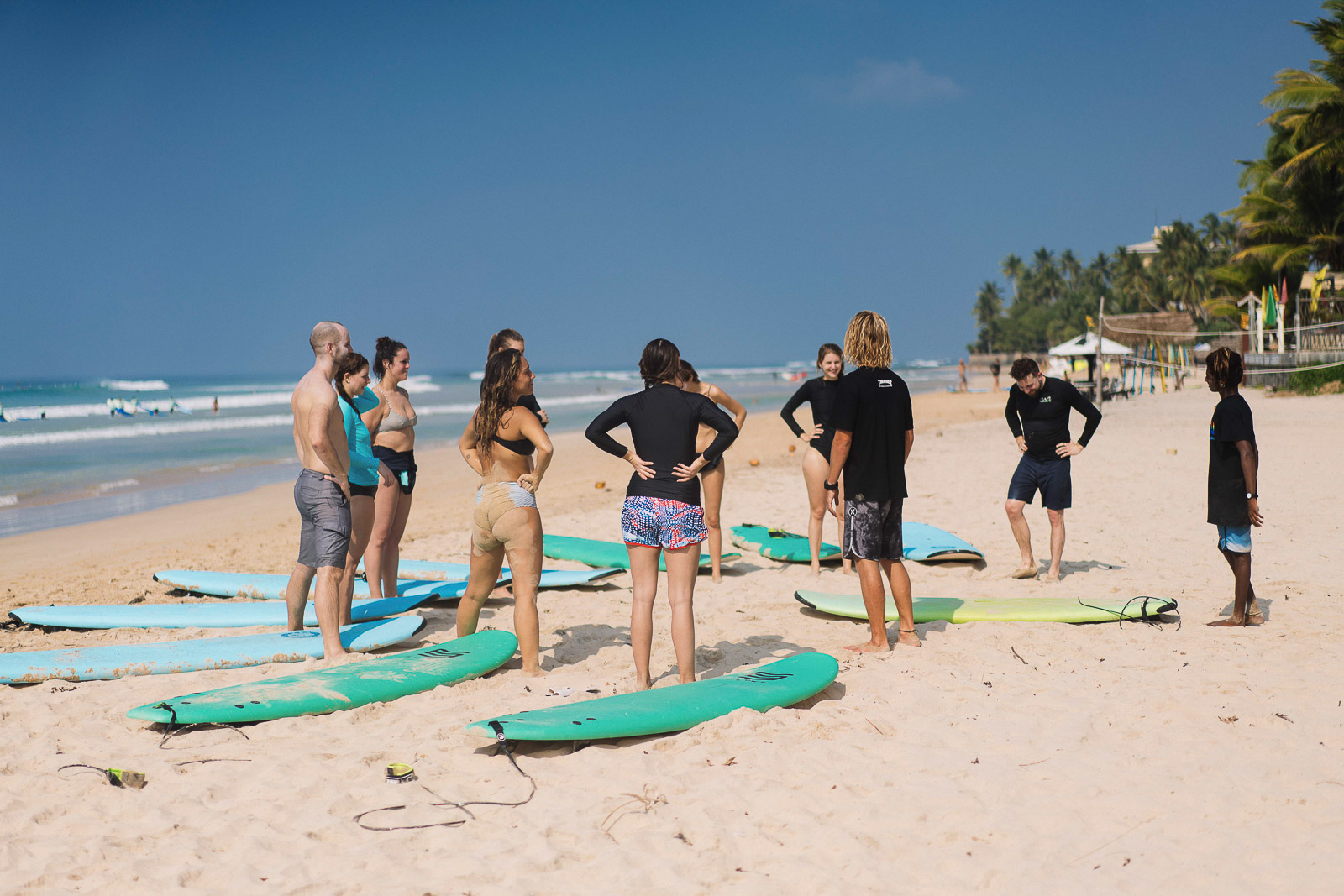 8 am – After getting a tuk-tuk ride down to the beach our surf coaches give you a few last pointers before you head out into your surf session.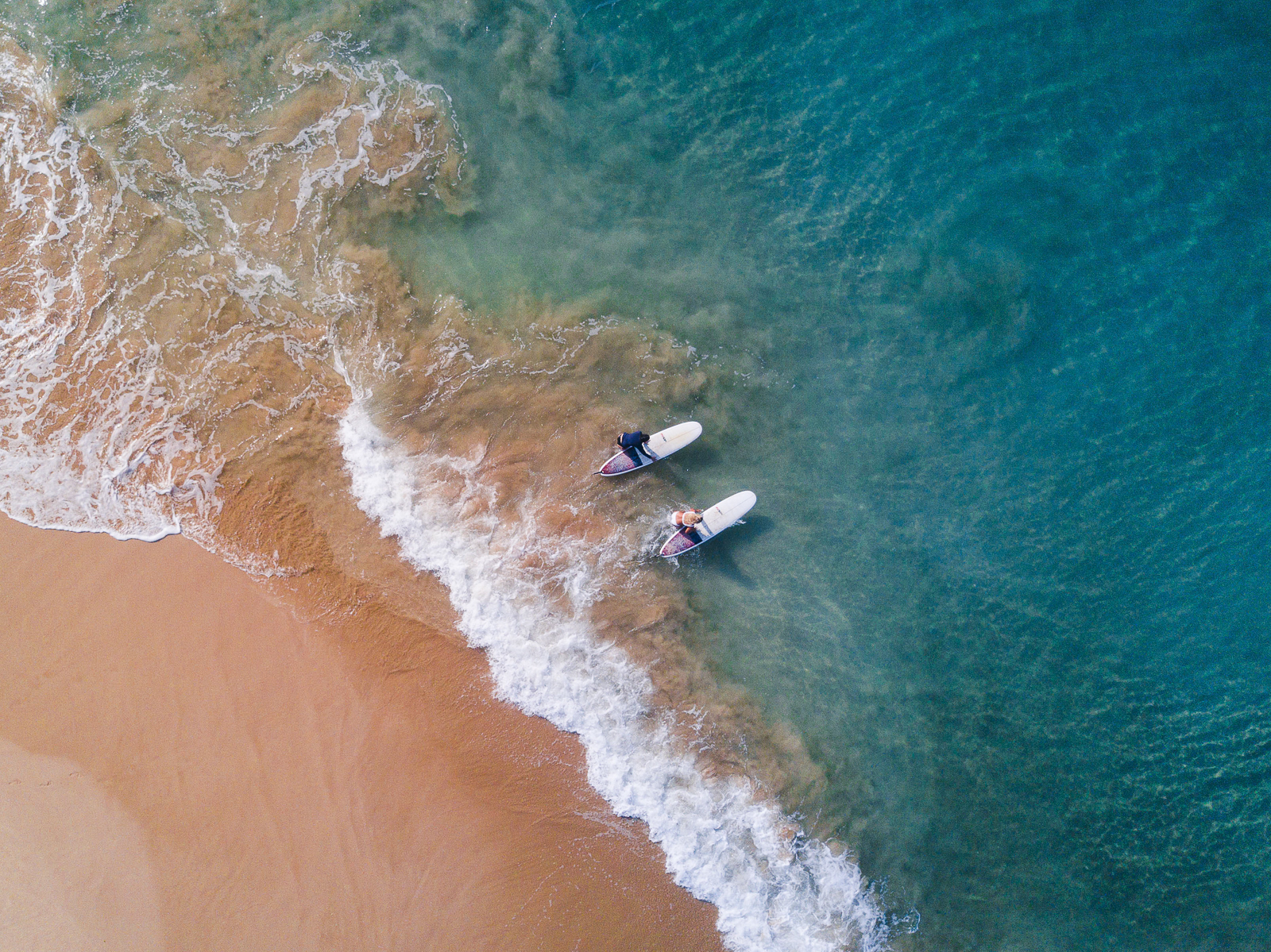 9 am to 10 am – you're out surfing! Catching the first waves of the day with the help of our surf coaches.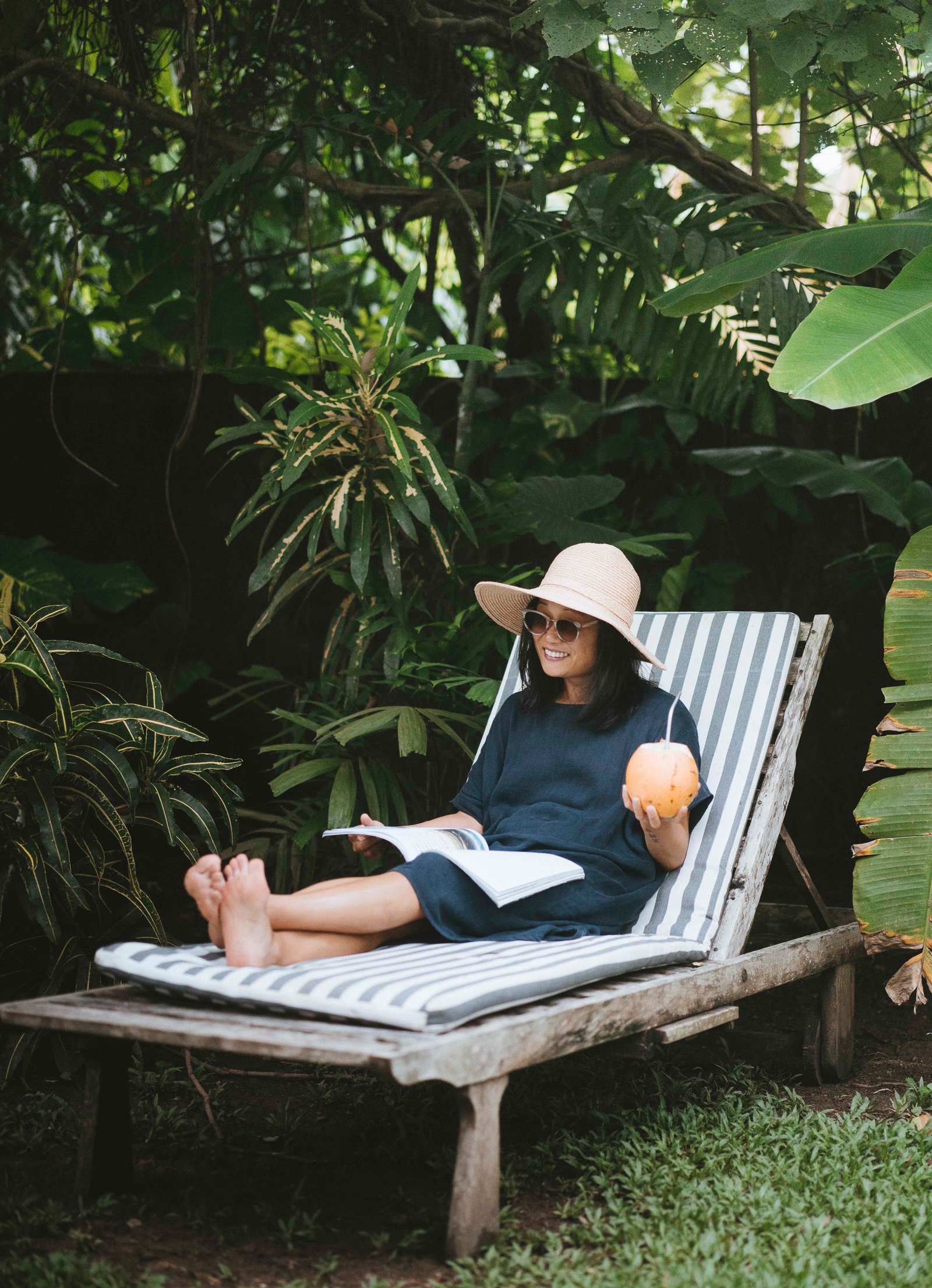 11 am – Chill time in one of many relaxing spots around the retreat. Here is our guest Eileen enjoying a coconut while nestled amongst the banana palms on our sunbeds.
12 am – Lunch is served, Egg hoppers today, accompanied by a creamy dhal and sides, Yum!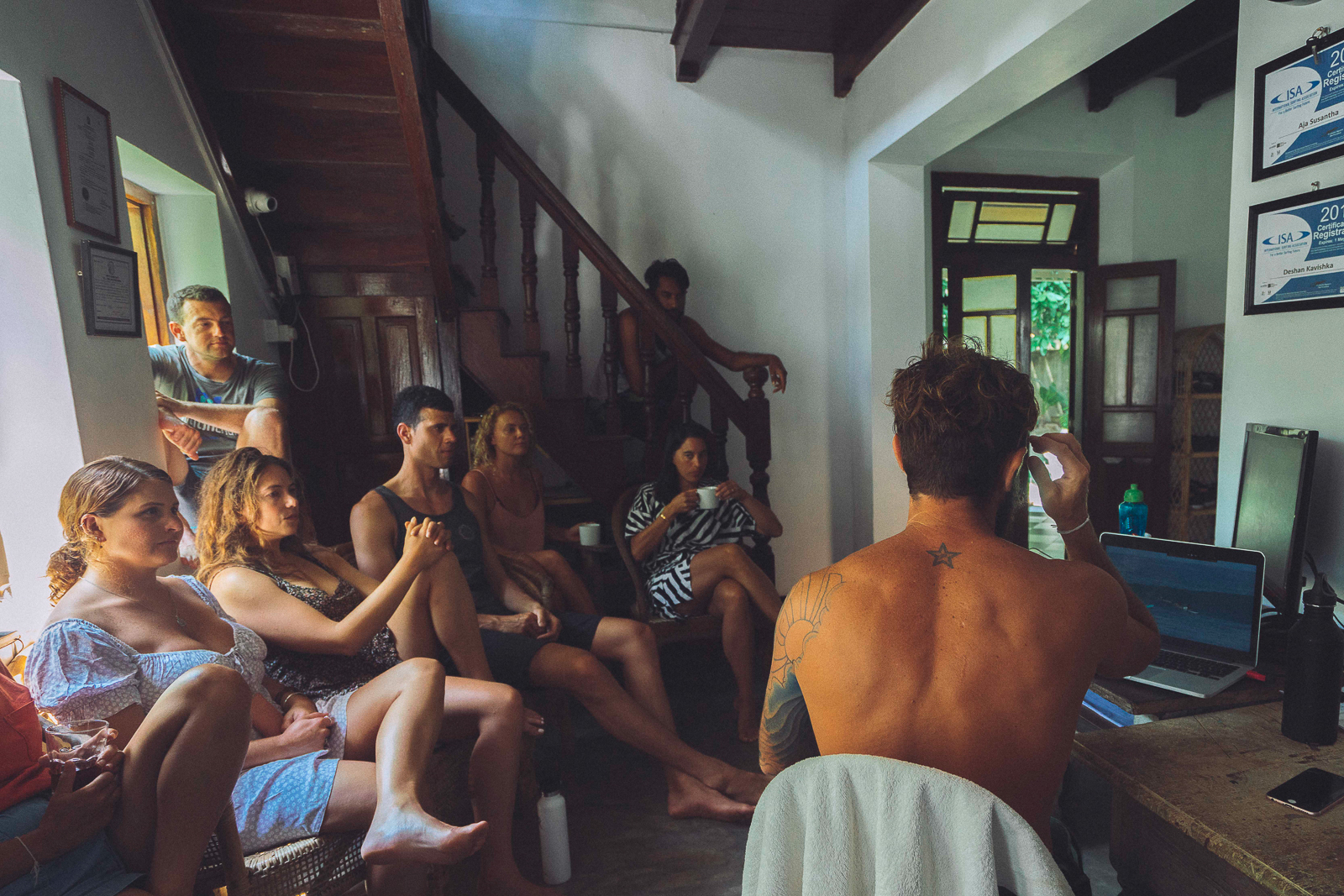 1 PM – video analysis, while you were in the surf your tuk-tuk driver was filming your session, here your surf instructor will give you valuable tools to progress once back in the water
2 pm to 3 pm – It's time for surf theory, every day is different, today it was time for surfboard theory.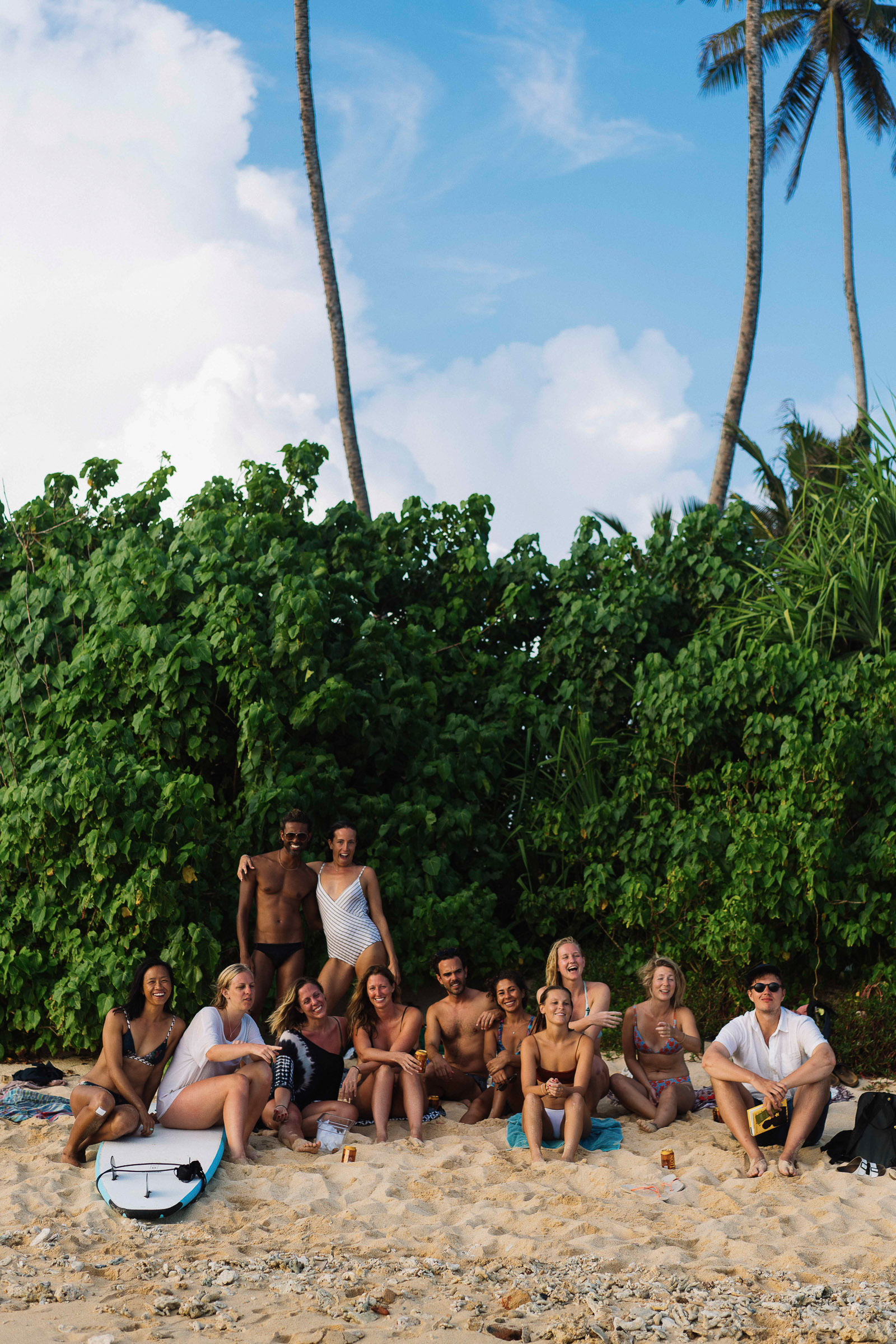 4 pm to 5 pm – let's head to the beach! Jump into the ocean to escape the day's heat, followed with an ice cold beer, Sri Lankan style snacks and perhaps a game of volleyball
7 pm – Dinner time either around our large table or like above, out under the sky for the weekly pizza night!
To book your surf & yoga getaway, click here.
If your keen on seeing other blogs about what you can expect of your stay click here.
Photos & words by Lachlan Dempsey.