Imagine one of the most beautiful places on earth. Then add a great wave, or actually waves. And of top of that; a restaurant overlooking all of it. A place where you can relax after some hardcore surf, take a healthy juice or grab a cold Bintang beer. Add a cool store with all the latest of Insight & Rythm clothing, smashing surfboards and bikinis. Does it sound to good to be true?
It's not. You'll find this little piece of paradise on the cliffs of Uluwatu. It's created by Tai & Helle, a couple who looked out of the box to live a life on Bali. During the month we lived on the Bukit we watched the resturant and store, let's call it the phenomenon, "Single Fin" take form. We sat down and took a chat with them to find out what their story is. How a viking and a maori ended up on the islands of Gods.
Tai spent his childhood with the best of two surf worlds, on the Goldcoast of Australia and on beaches of Bali. He's a pro surfer and just recently won the Billabong Rote Open. Helle is a norwegian who did a three month exchange program on Bali. They met in the crazy buzz of Kuta, and when Helle got home to Norway a couple of weeks later to start university she came up with an idea to return to Bali. Why not study graphic design thousand miles away from campus? It takes a whole lotta self discipline to manage distance studies. Helle got it. Juggling six hours study days with renovations and release parties. If you scroll down you can see a glimpse of the Single Fin logo she also designed. And they're both involved with Rythm Livin, a clothing and lifestyle brand that soon is gonna take over the world.
Their optimistic view of life shines thru the whole premises and the first Bintang easily get's followed by another and before you know it you´ll hang out to watch the last surfer catch the last wave in another epic bali sunset. And thats also the time for their Sunset Special Margarita, the live band and for Single Fin to change name to Single Fun.
Check out their facebook page and when you're on Bali you definitely have to check Single Fin out.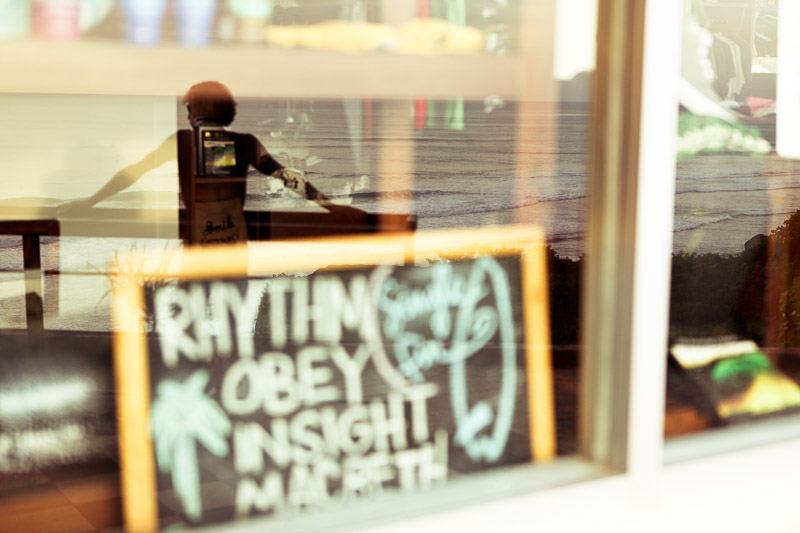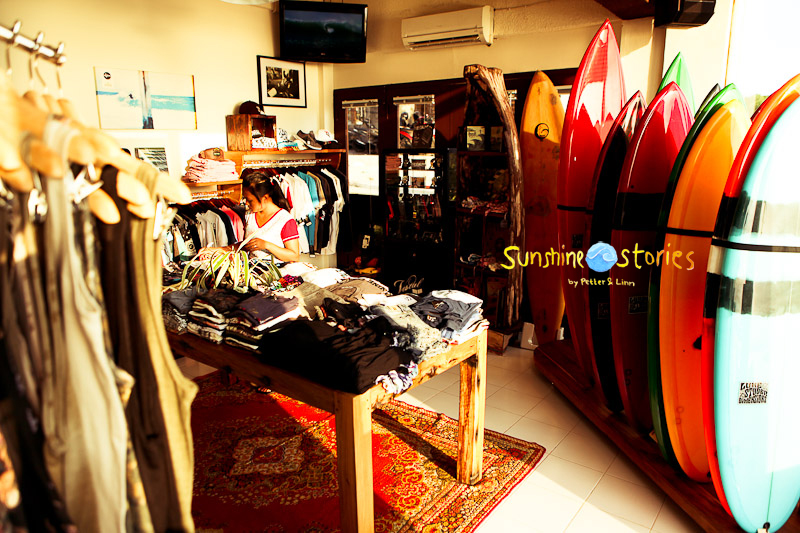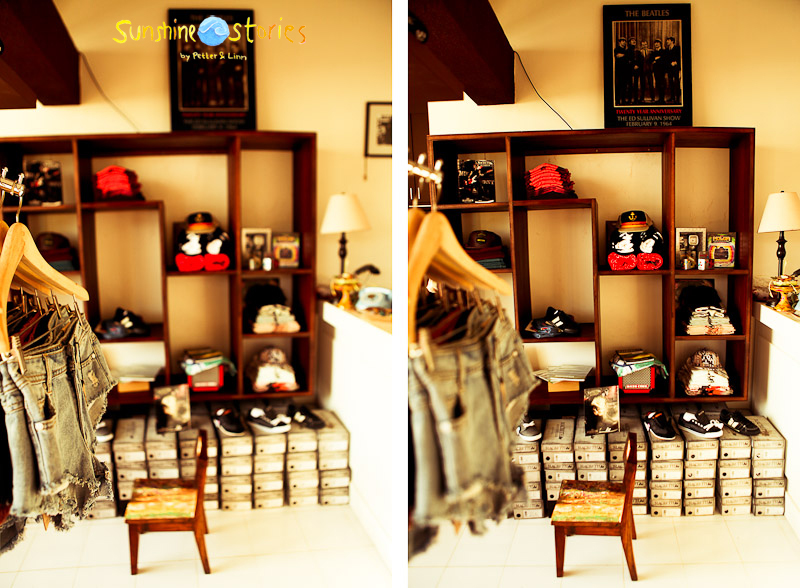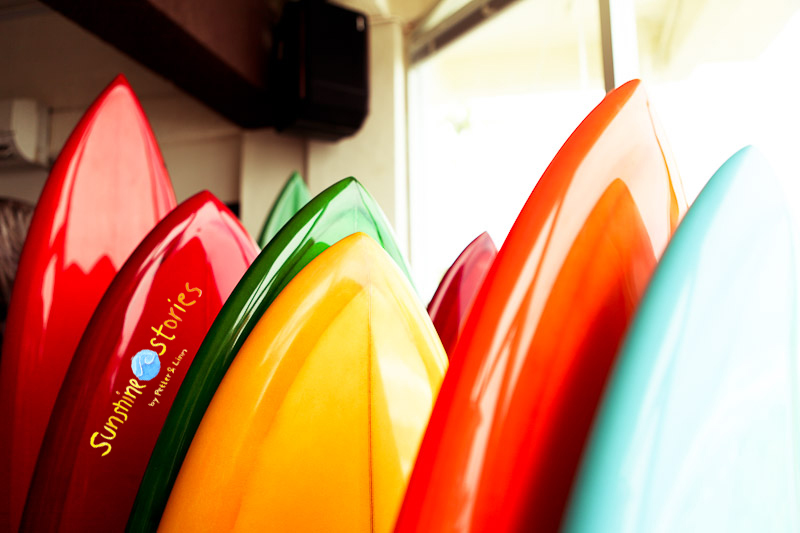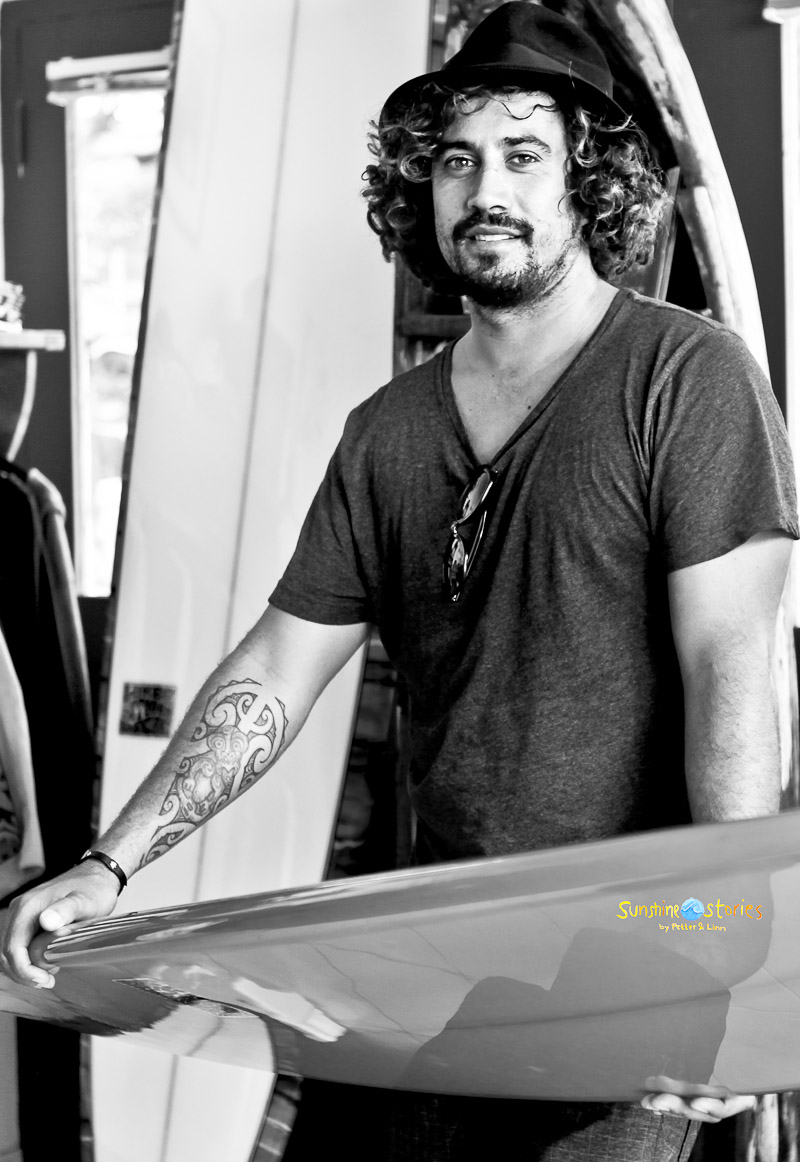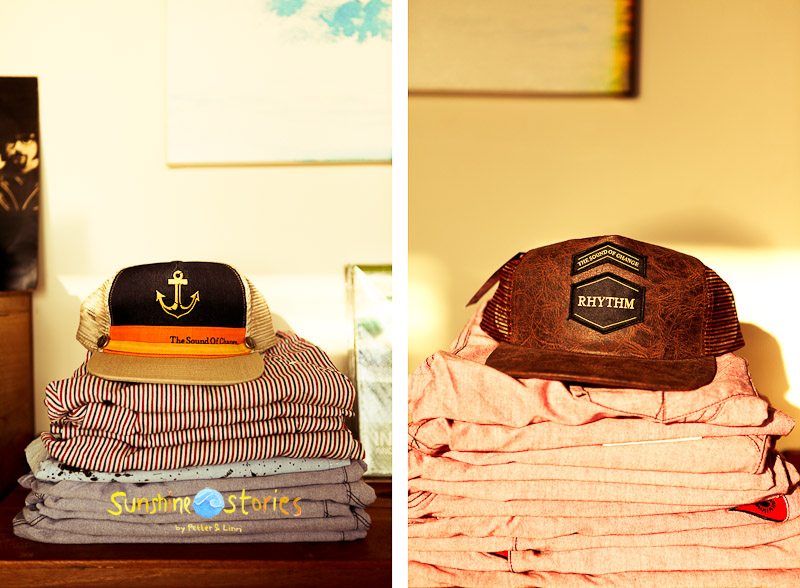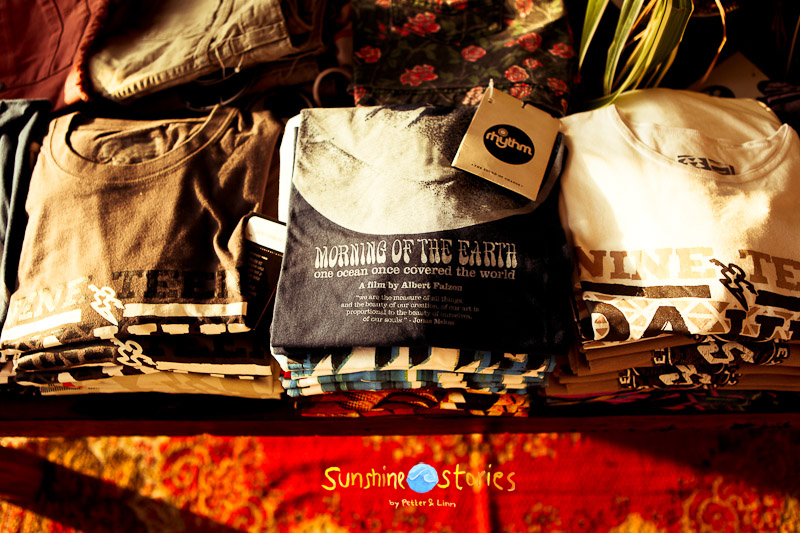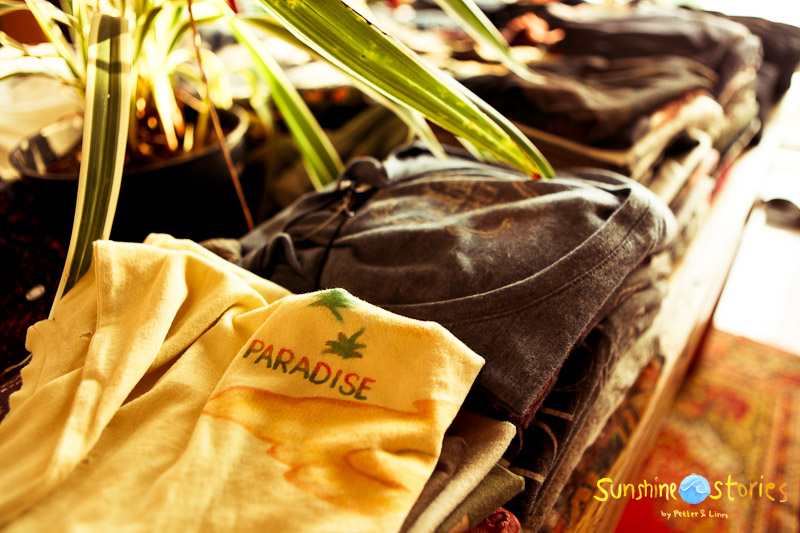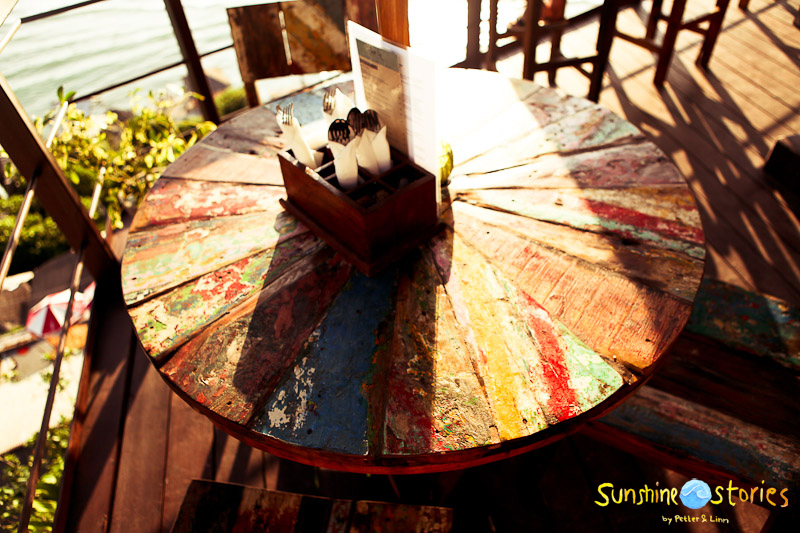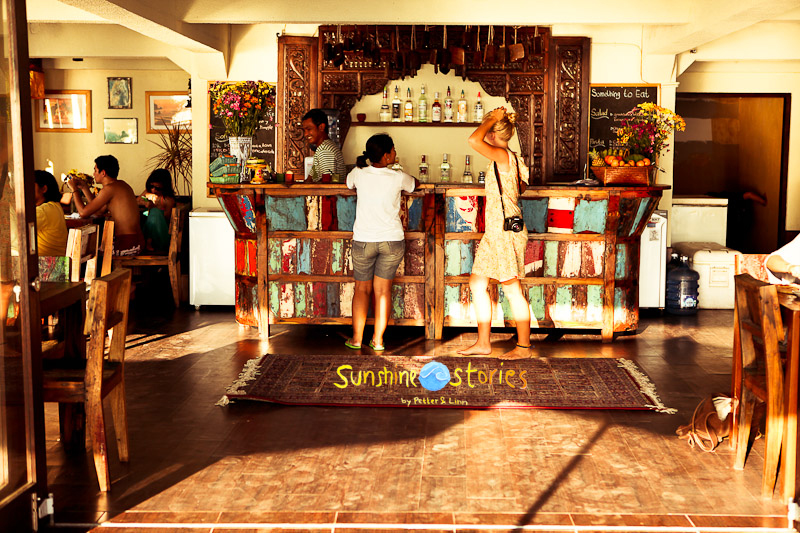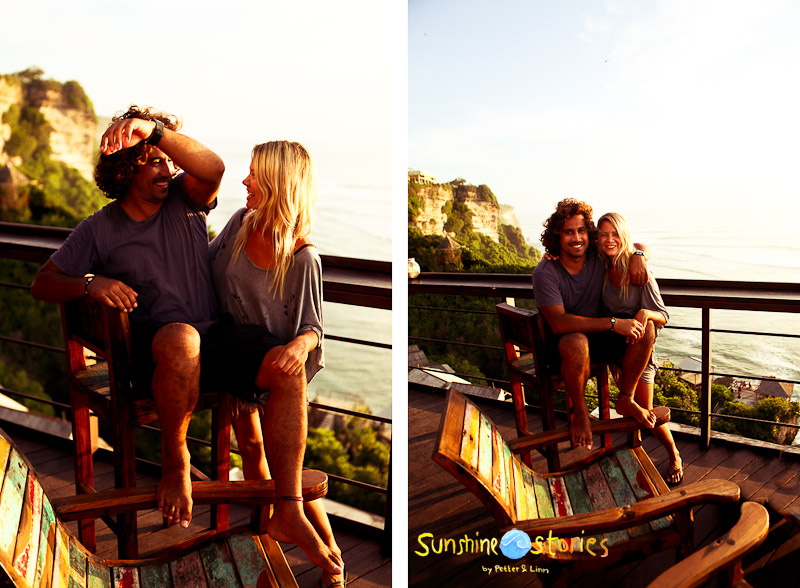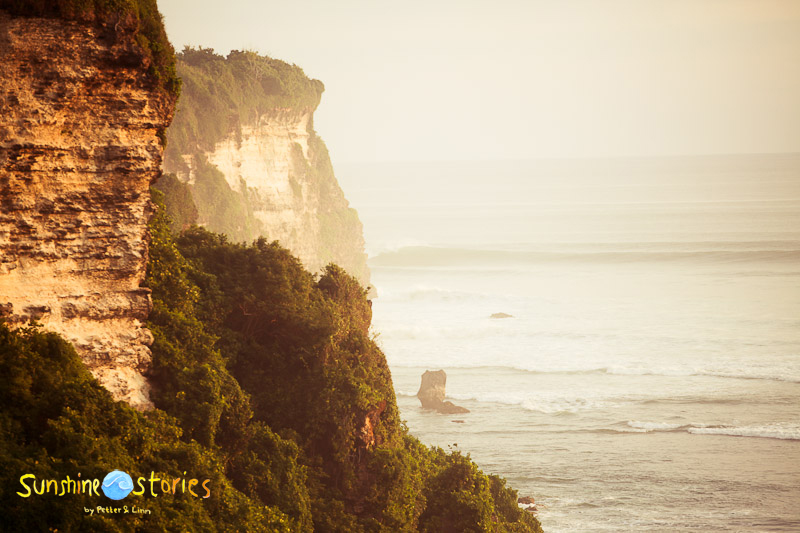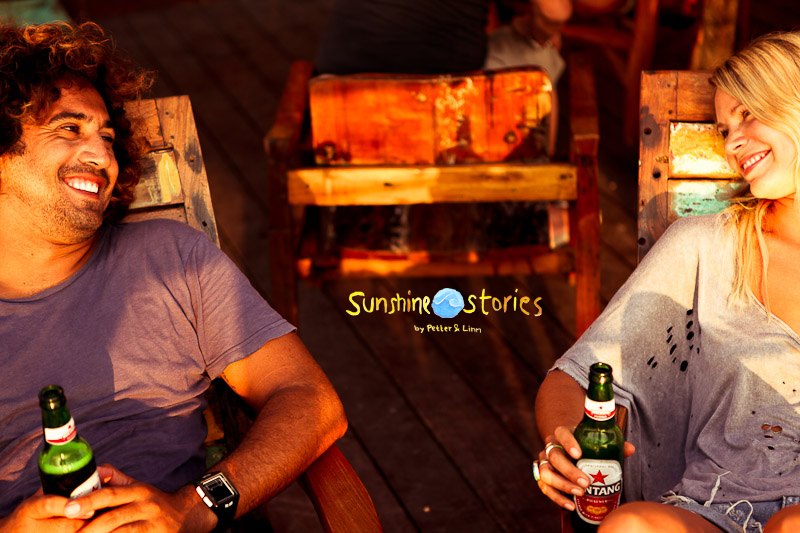 And just like with Mega we let Helle & Tai fill in our sunshine forms! Read, enjoy and share their wise words! Click to enlarge.