The sound of chanting monks, morning bells, and birds chirping fill your senses as you slowly awake in a new, tropical paradise. You're feet find their way to the soft touch of wood and yoga mat, rooted in the nature around you. A thatched roof over head provides shelter from the rising sun, but enough breeze to circulate through and caress each pose. Monkeys greet you with their morning hello's, and you can't help but smile in bliss. Welcome to Sri Lanka.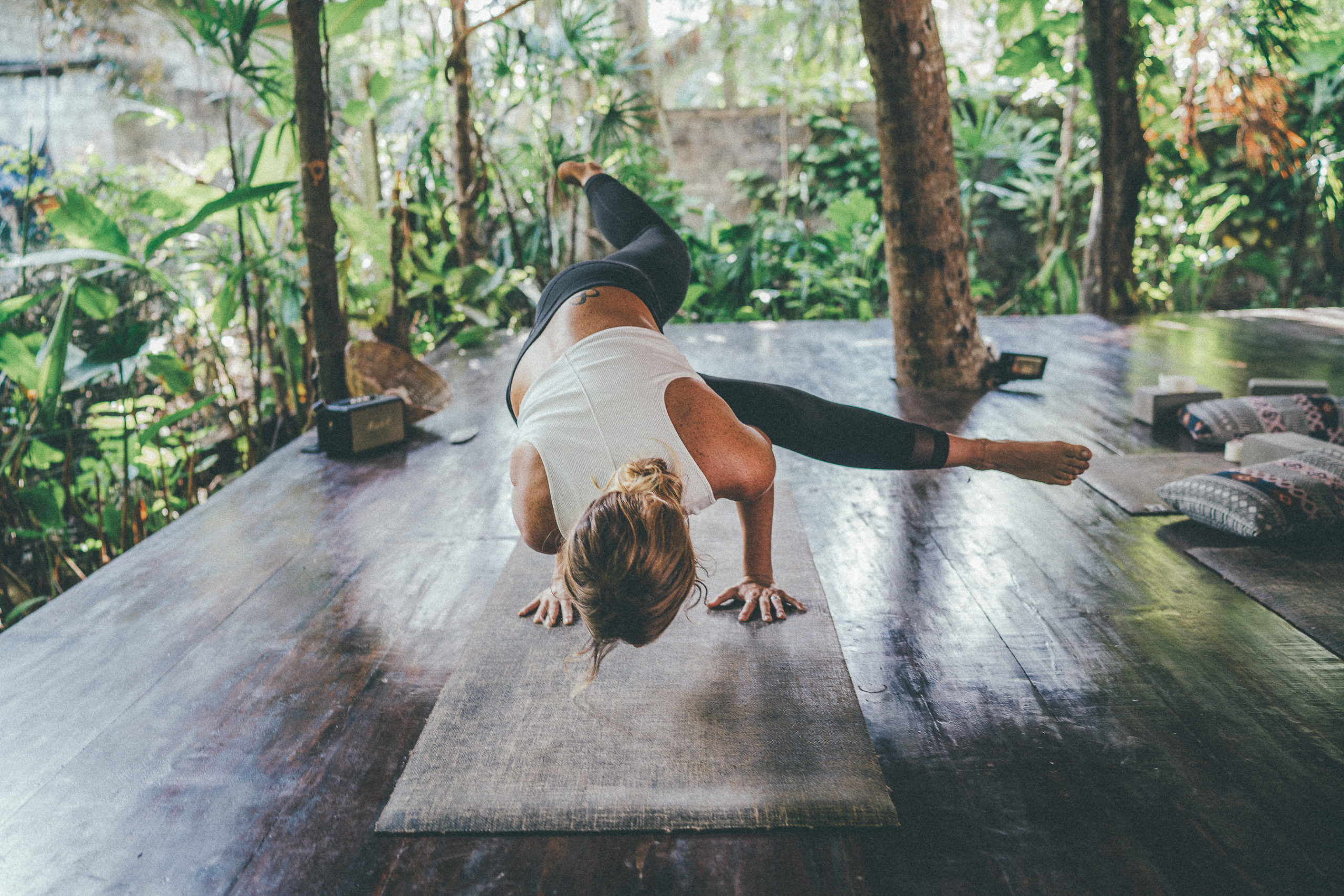 We're looking for yogis interested in using our space for yoga retreats and yoga teacher trainings for the months of May to and September this and next year, with a minimum stay of 1 week. You'll have access to our newly built yoga shala, amazing food, and an opportunity to immerse yourself in a culture rooted in yoga and ayurvedic traditions.
Our Location
Staying at Sunshinestories is unlike any other experience. We're a villa tucked in the jungle within walking distance to the beach in a historic, 85 year old colonial style home. Right in the midst of buddhist temples, you'll have access to the local community and surf action alike. We're located about 20 minutes south of Galle Fort, making it a perfect place to be close enough to some local history but far enough to remain in the tranquility of nature.  
Our Yoga Shala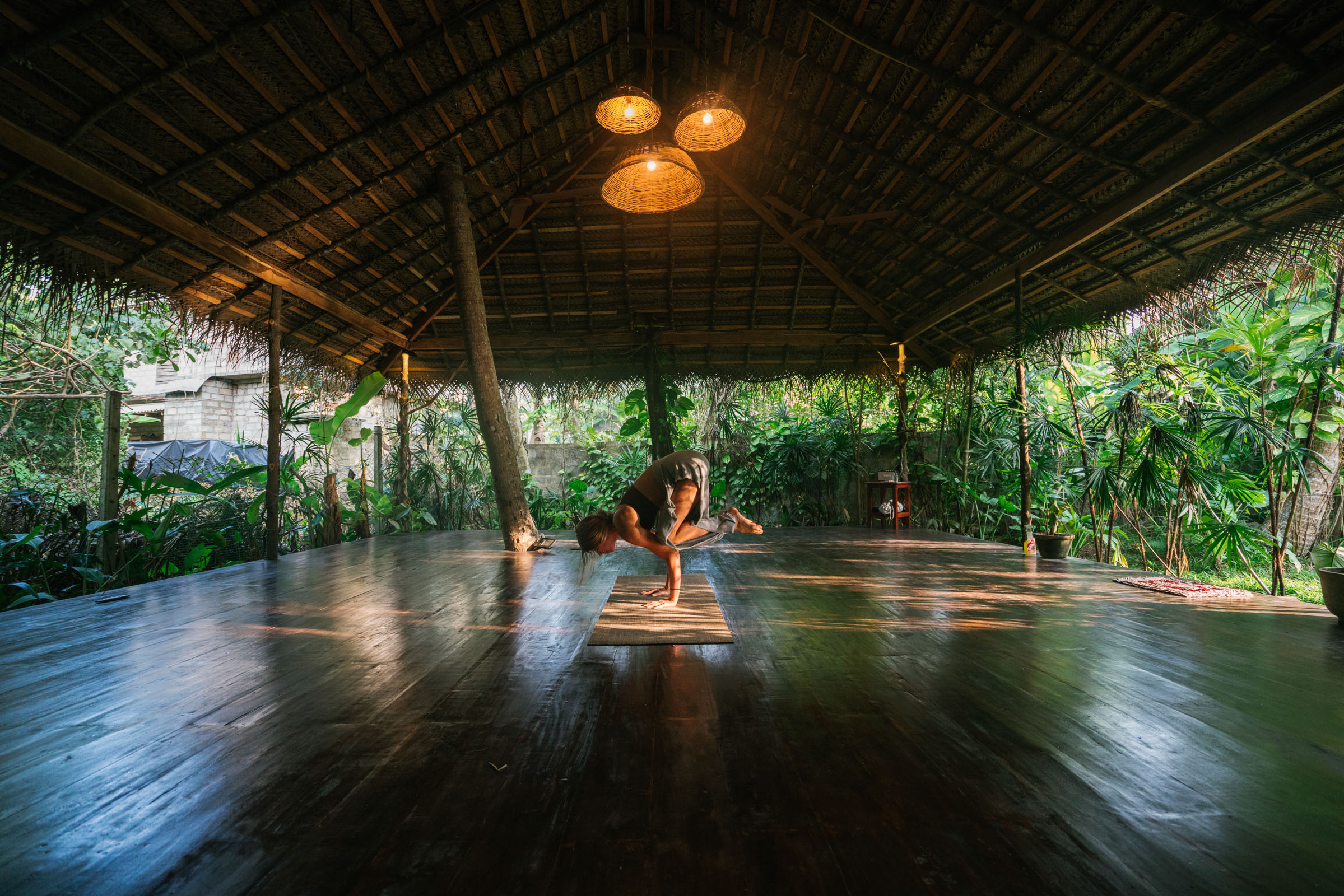 We've newly constructed a yoga shala as part of our villa, making it the perfect space to offer a yoga retreat or a teacher training program. The elevated platform is made a finished wood, making it soft on the joints to get into whichever pose you please. The roof is of thatched palm fronds, keeping in line with our eco-friendly design and using natural, locally sourced materials. It can fit up to 30 yogis if need be, making it the perfect space for your practice. We also provide you with eco mats from Live Whole Yoga, cushions, and straps. We've had our yoga shala blessed by local monks, check out the blog post, as our ties to the community are very strong here in Sri Lanka and keeping with tradition is important to our livelihood.
Our Food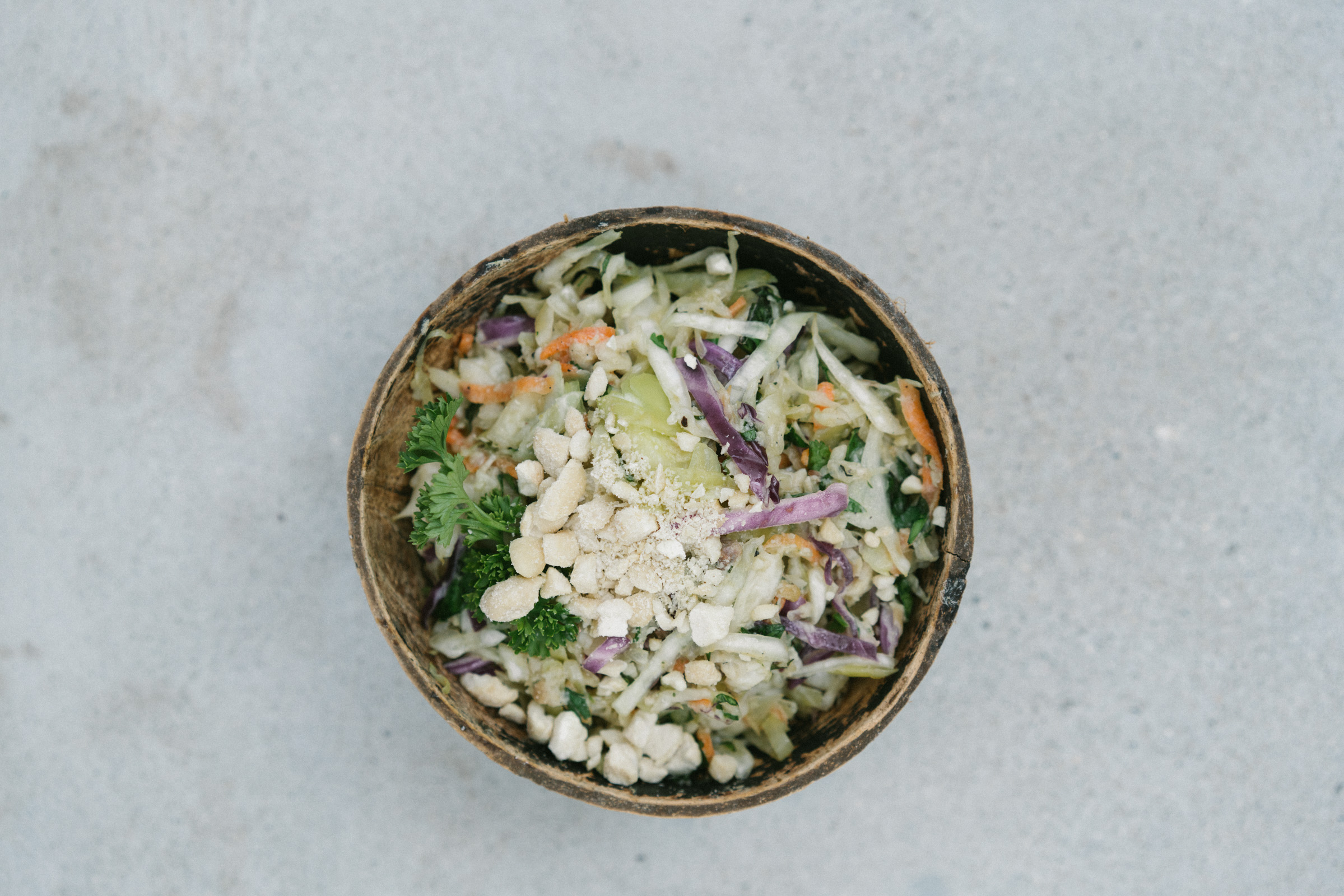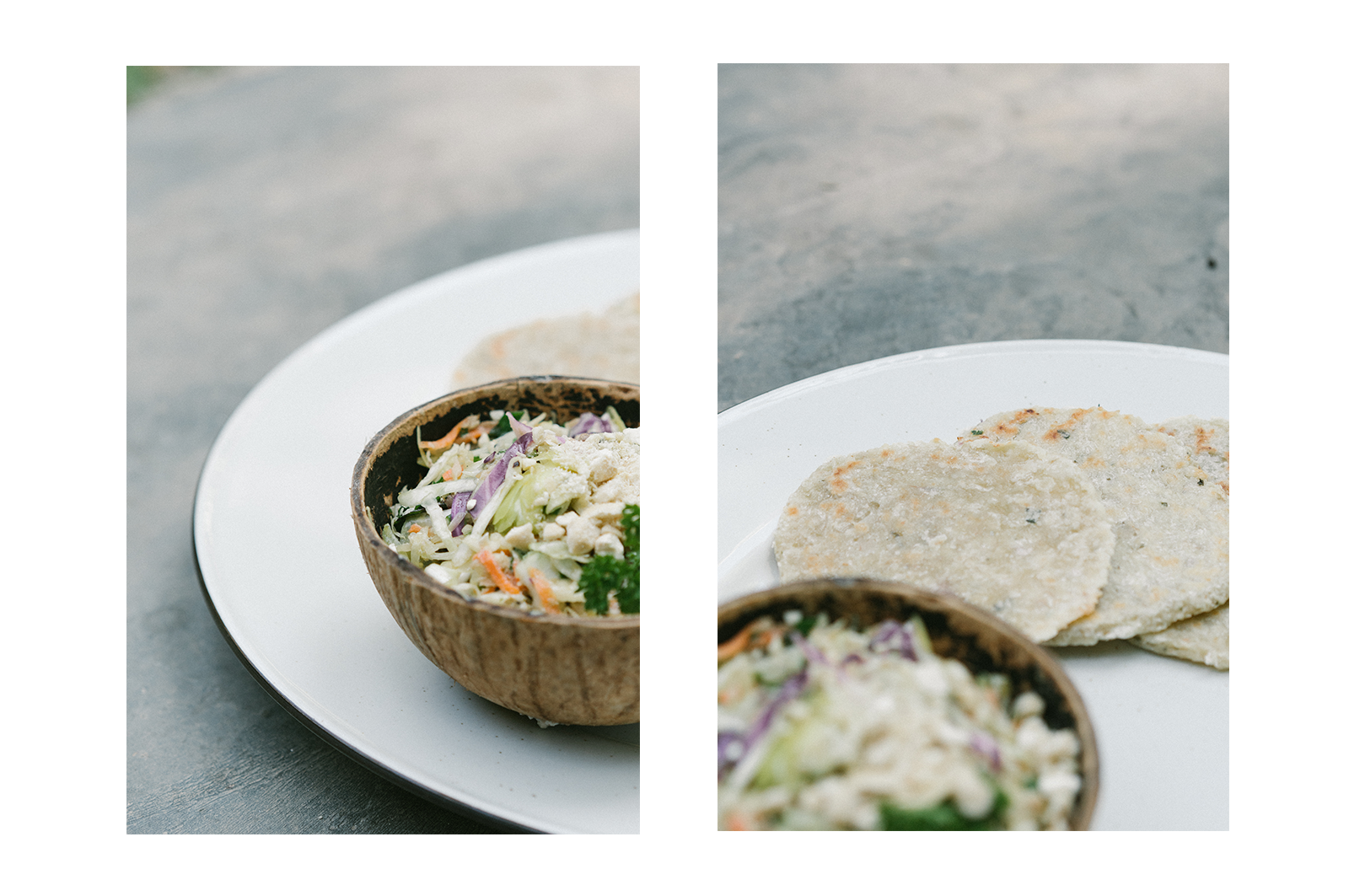 At Sunshinestories, we understand that much of what goes into yoga as a practice has to do with putting good, healthy ingredients to fuel your body. We have a full kitchen and can provide guests with both vegetarian, vegan and gluten free options. We also provide local fare, with Sri Lankan curries doting special anti-inflammatory spices and herbs that do a body good. All of the food you'll find at Sunshinestories is locally sourced, ensuring you have some of the freshest options for you and your guests.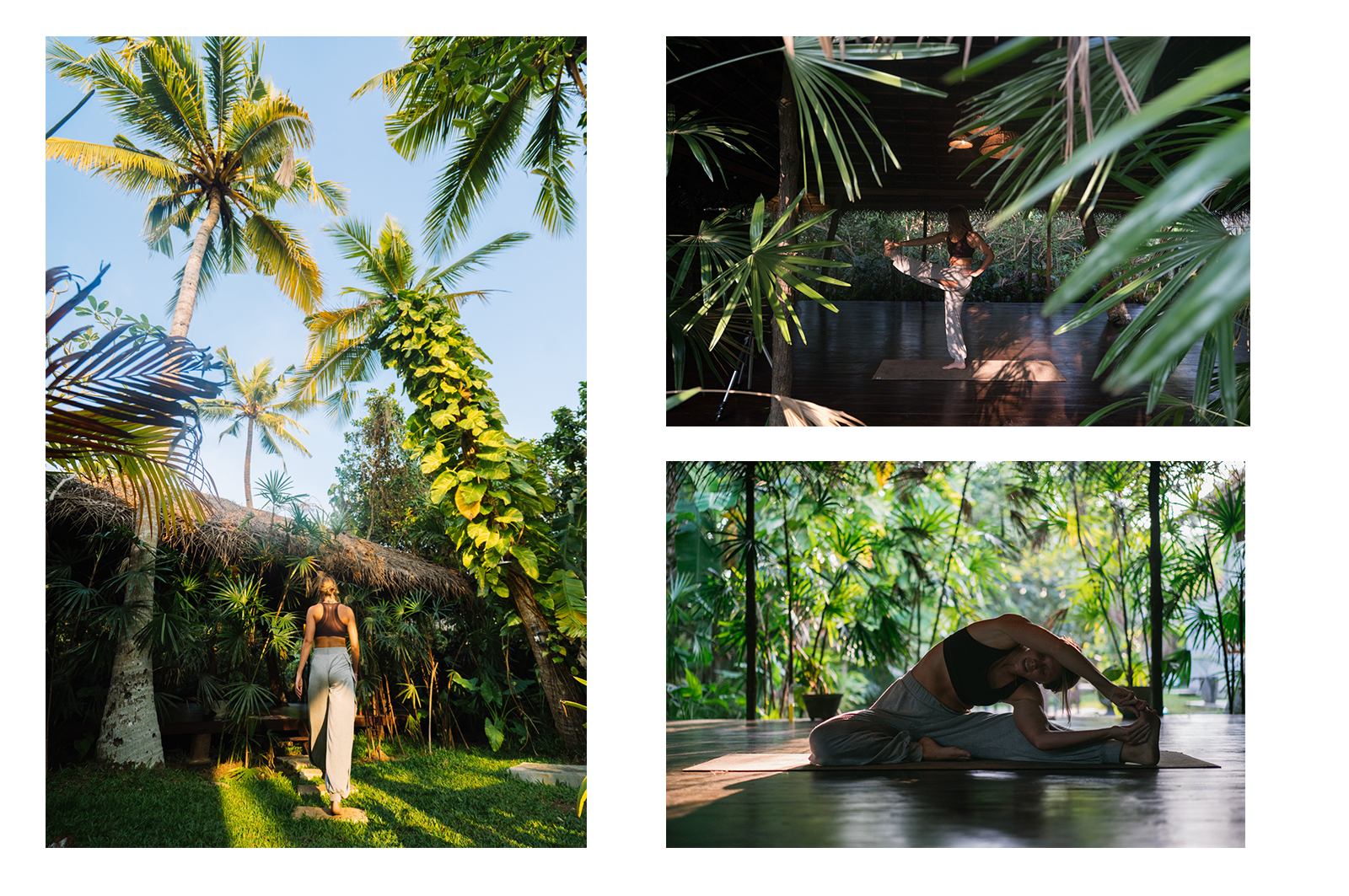 If you fancy a Sri Lanka yoga adventure for your retreat or teacher training program, send us a message at hello@sunshinestories.com and we'll go over planning and details with you. We'll do the heavy lifting, so all that you have to worry about is getting the most out of your island experience.
Words by Molly Henze
Photos by Lachlan Dempsey  & Jake Kin