Sunshinestories started as an idea. Founded by two people on a mission to keep living the lifestyle they dreamed of – the ability to surf every day, to eat healthy, great tasting food, and to be surrounded by a community of well-rounded, positive people. Rather than kissing this idea goodbye, they found a way to build a community around a retreat named after the very blog that kept this idea alive – Sunshinestories. It opened two years ago, on November 1, 2015. Now it's a living, breathing concept that welcomes 14 guests on a weekly basis to enrich their lives with amazing connections, surf, and yoga.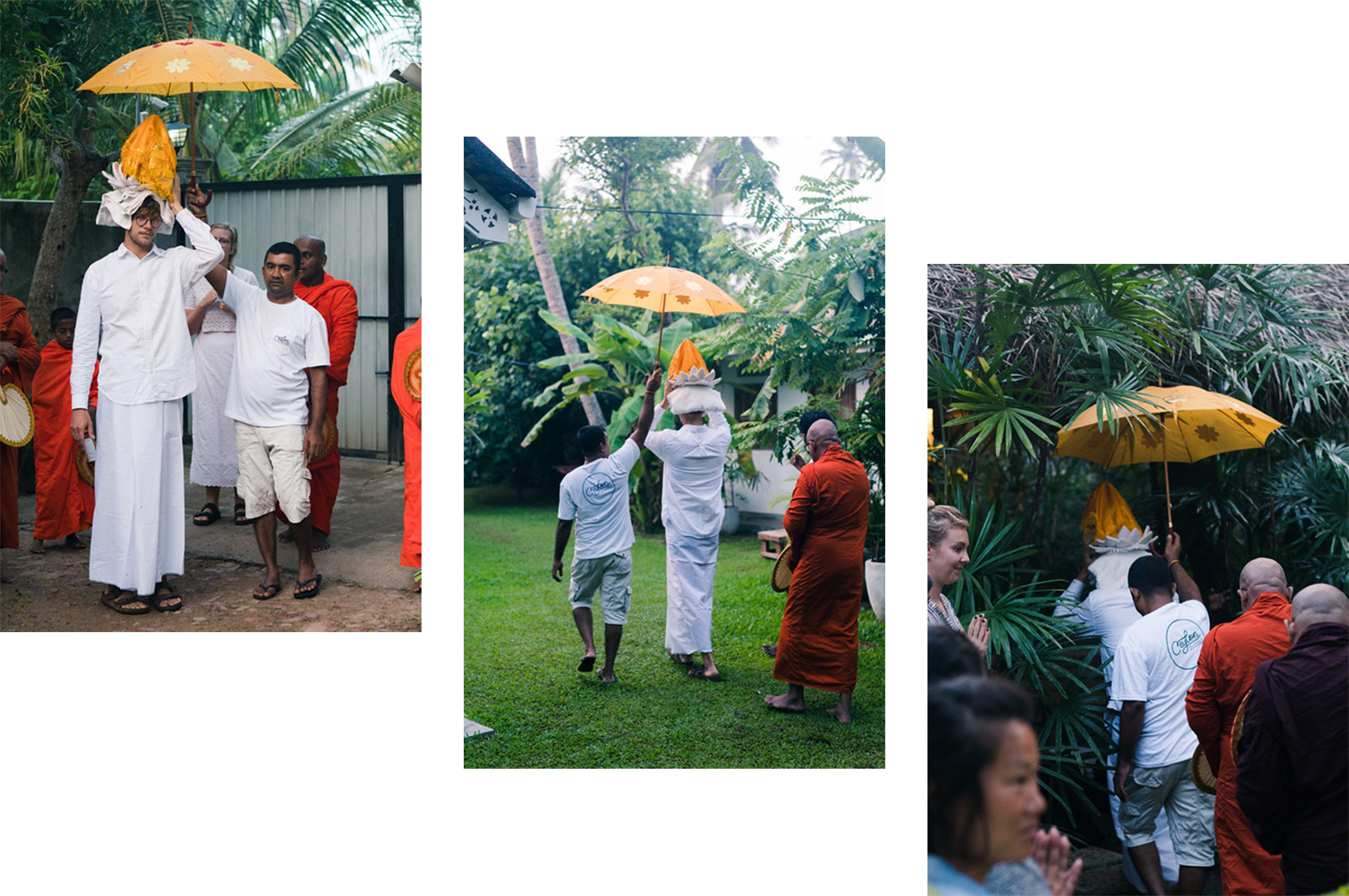 Being a surf camp and a yoga retreat, we've put a heavy emphasis on making sure what we do is done well. With our yoga, we offer vinyasa flows in the mornings, followed by a few yin yoga classes in the evenings to recharge and reflect on all that Sri Lanka has to offer. To improve this experience for our guests, we're excited to announce the opening of a new yoga shala! Our team has been hard at work constructing a shala that yoga dreams are made of.
We spent Saturday celebrating in the shala, constructed of local wood material and a proper thatched roof made from coconut palm fronds, oh so fitting for Sri Lanka! We were lucky enough to have an almsgiving in honor of our new venture, and had a ceremony blessing the shala by our monk. We rose with the sun as the chants of the monks created a peaceful humming buzz within the shala. Guests and staff formed a circle with the monks as they led a piece of string that united us all. After the prayers were over, each person within the ceremony had the same piece of string tied around their wrists for good luck and blessings.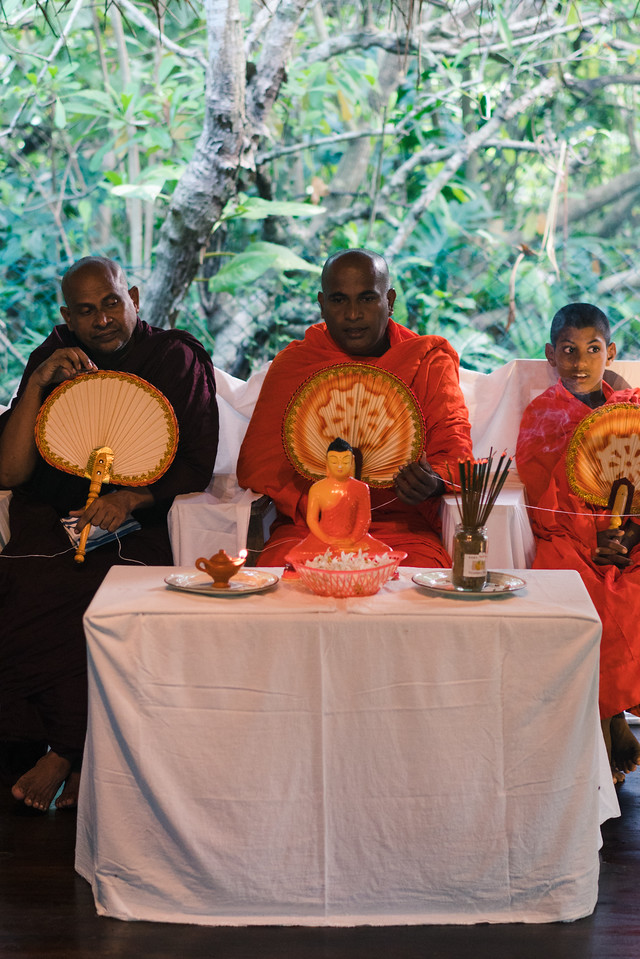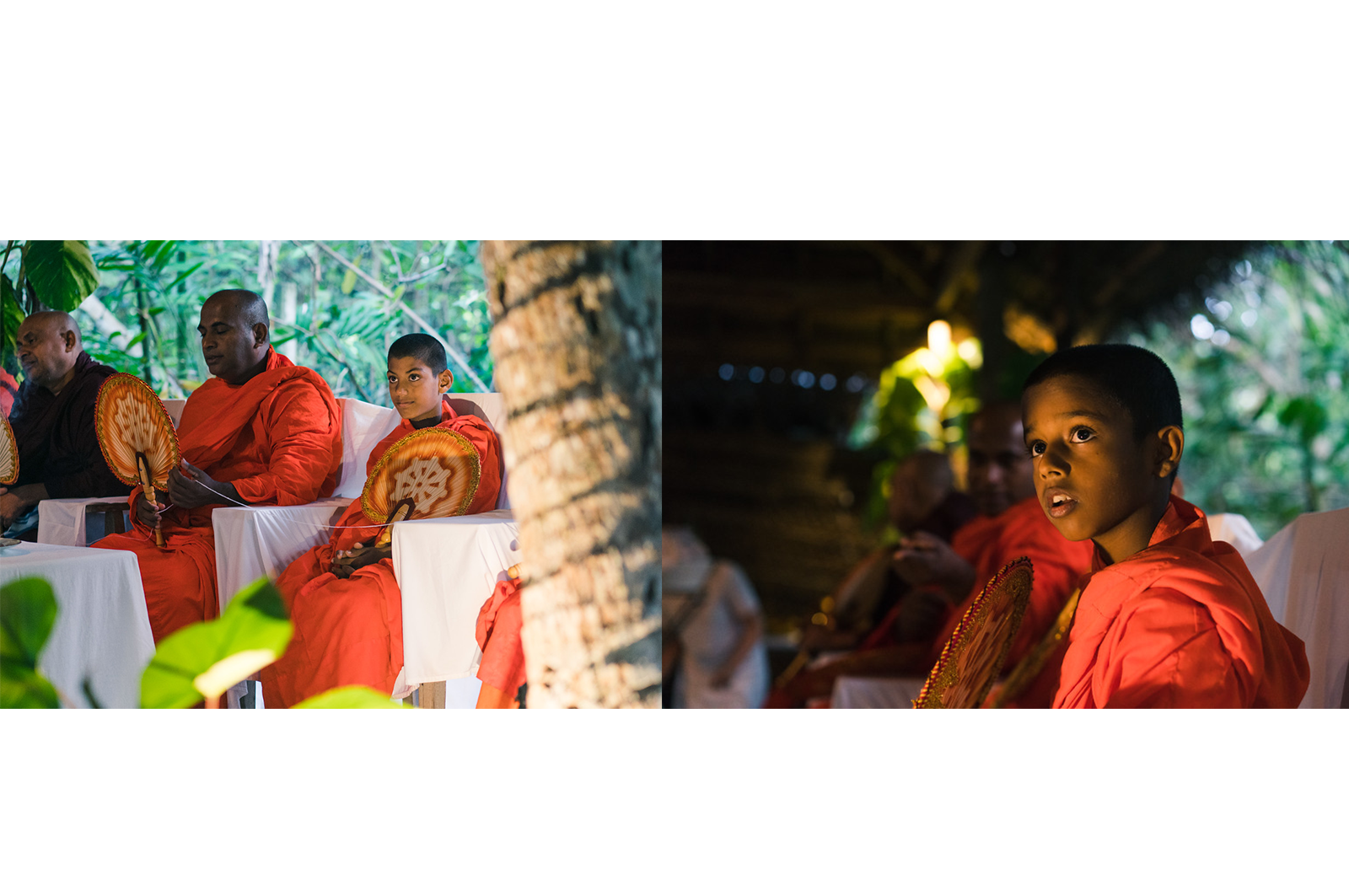 Once the ceremony commenced, Marley led our guests through the first yoga class in our new shala. It was a beautiful practice, incorporating a nice vinyasa flow and pranayama breathing exercises to welcome in the space. After yoga, we were all ready for breakfast. Keeping with traditional Sri Lanka style, we had string hoppers, dhal curry, rice, and fresh fruit.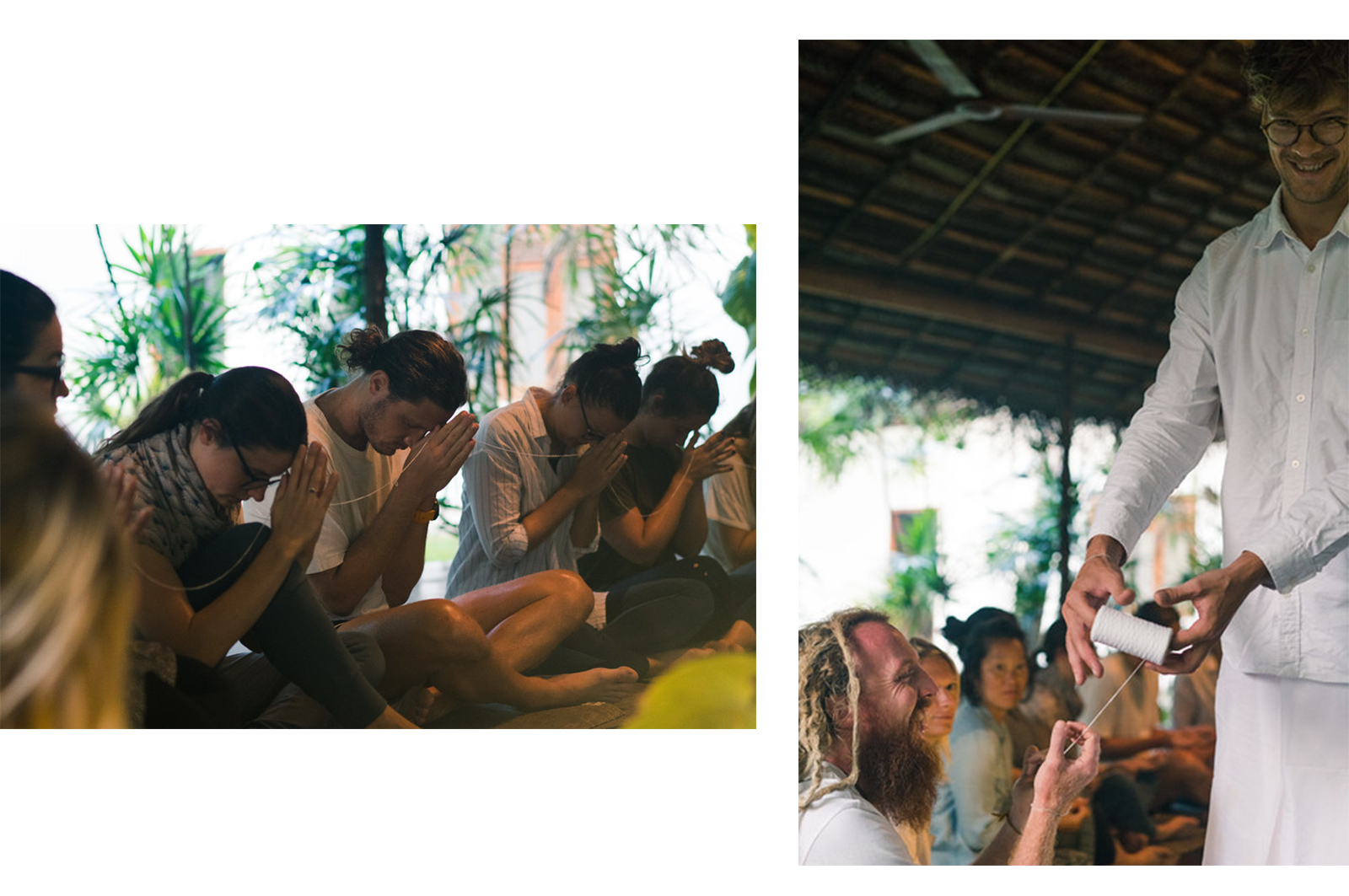 If you're itching for a yoga fix, we do offer a retreat experience exclusive to yoga which you can book here. We'll soon be welcoming back our former yoga teacher, Arles, who will be guiding your practice over the next few months. We're so excited for all our guests to come, both new and old to share our passion for living life to the fullest. 
Written by @mollyhenze and photos by @jkinphotos