Name: Jennifer Pendlebury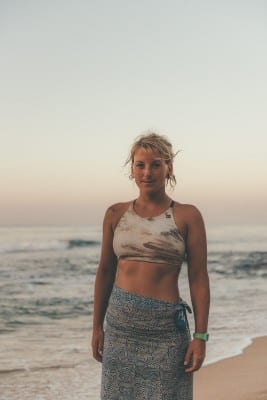 Age: 34
From: Newquay, Cornwall
Role at Sunshinestories: Massage Therapist & Surf Instructor
Words to live by: Life's short, eat cake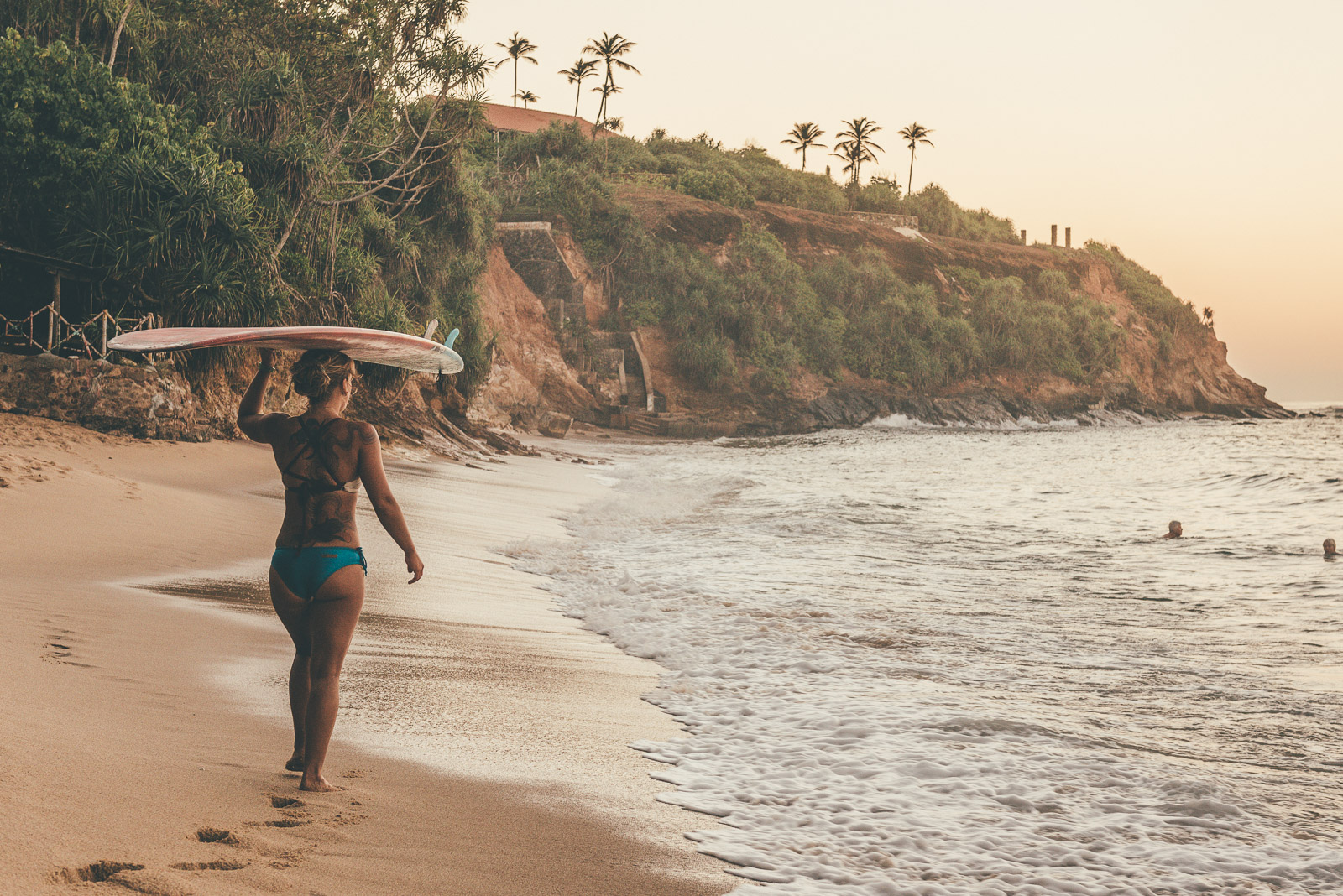 Favourite surfboard: 
I have too many to choose from! My favourite short board would be- seduction surf co 5'0 recycled fish. My favourite longboard is 9'2 demons seduction performance longboard.
Favourite thing about Sri Lanka: 
The beaches, there are so many different ones to choose from. Each has its own feel and you can still find those elusive, secluded spots with good surf and no crowds.
Favourite surf break in Sri Lanka: 
That's a secret! I'll tell you my least favourite- Lazy Left!
What is your surfing background? 
I fell into surfing at 25 when I moved to Cornwall. I wasn't a natural and spent many years drowning in the white water before being pushed out back by my friends. Soon after I completed the BSA surf instructor course and started working at various surf schools in Newquay. Surfing has gone from entertainment, to passion, to obsession and now almost every aspect of my life revolves around the waves. In the UK summer months I work as manager of the Quiksilver surf School in Newquay, also coaching for local grom club Wave Slaves and Women's Surf Club Newquay. I started competing 2 years ago to get a bit of understanding as to how competitive surfing worked and I finished 2016 as the British Longboard Union Ladies Champion.
What is your favourite part about working at Sunshinestories?
The Sunshine family! I'm lucky enough to have spent the last 2 winters in top class company working with Sunshinestories. The guys and girls you work with literally become like brothers and sisters and the guests each week gets absorbed into that feeling, too. The Sunshine family helps me learn, create and progress, and without them I wouldn't have had so many experiences and stories to tell, which is the whole point of traveling right?
Are you a surf instructor and want to work at Sunshinestories? We're hiring! See more info here: https://sunshinestories.com/work-at-sunshinestories/
Photos by @mattpowerphoto