We're fortunate here on Sri Lanka that so much fresh produce is (literally) grown on our doorstep, and you only have to wander down the road to realise there's plenty of unusual tropical fruits and vegetables to try. Each week we head to the market in Ahangama and fill our bags to the brim with raw goodness which goes straight to the plates at Sunshinestories. Here's a list of our favourites…
Coconuts
Sri Lanka is famed for its endless supply of coconuts. A day at Sunshinestories is not complete without sipping from a coconut under a palm tree. Coconuts are considered a miracle food and incredibly versatile when cooking. We try and use as much of them as possible within our recipes, including the coconut flesh, coconut water, coconut oil, and coconut cream, each with their individual health benefits. Coconuts help to lower cholesterol, improve digestion, regulate hormones, increase metabolism and more.
Bananas
Nothing beats a banana pre or post surf, and Sri Lanka has them in abundance. They are smaller and generally sweeter here and used in many different recipes. Bananas are known for being high in potassium, rich in vitamin B and vitamin C, as well as being full of magnesium and fibre. You'll find banana roits on the menu in most local restaurants, which are an absolute must try whilst in Sri Lanka.
Jackfruit
Jackfruit is a unique fruit with an unusual shape and size. They are rich in energy, dietary fibre, minerals, and packed full of vitamins.They are also a good source of potassium, magnesium, manganese, and iron. Jackfruit Curry is a specialty here in Sri Lanka and a dish that the Sunshinestories chefs like to make for lunch from time to time.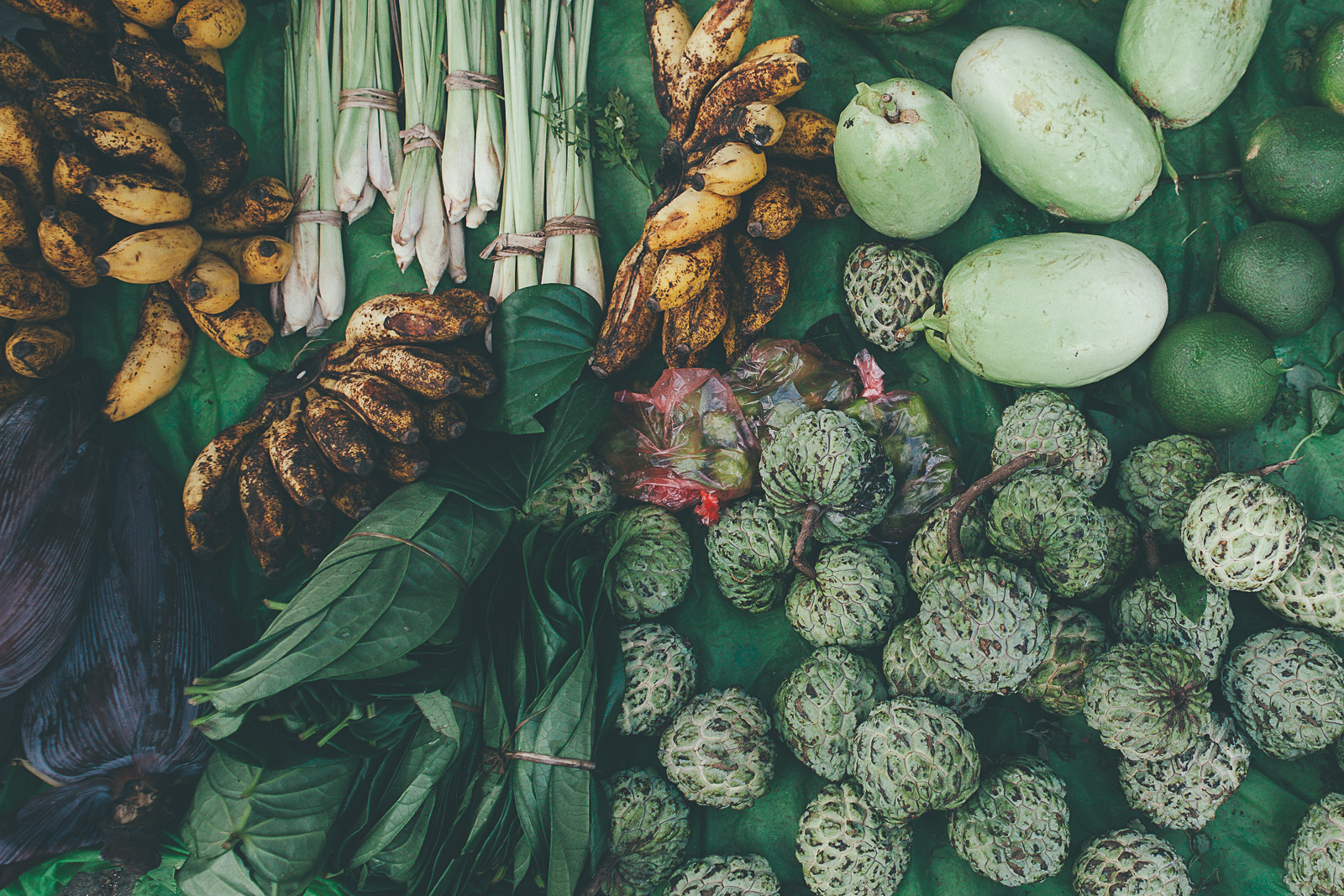 Avacados
Nothing beats a ripe avocado, especially when its smashed into guacamole and served up with fresh fish and veggies at Sunshinestories. Avocados are very high in omega 3 fatty acids, which is the 'good kind' of fat, they help to lower blood pressure, are rich in fibre, have great anti-inflammatory properties and aid with weight loss.
Chilli
Chilli is another wonder food that is widely used through out Sri Lanka. Locals love adding chilli to every meal, and general think the hotter the better. Chilli helps to reduce blood cholesterol, clear congestion, boost immunity, aids weight loss, is good for fighting inflammation, as well as a natural pain relief.
Watermelon
You'll find watermelons galore here in Sri Lanka, and we love sipping on watermelon juices during the afternoon sun. They are great for anti-inflammatory and packed full of antioxidants. Health benefits include looking after the kidneys, preventing heat stoke and lowering blood pressure.
Pineapple
Pineapple is a miracle fruit and can be found in abundance across Sri Lanka. Pineapples are the perfect treat for curing coughs and colds, improving digestion, strengthening bones, reducing inflammation, and boosting the immune system. Pineapple rotis are also a 'must' try when in Sri Lanka! 
Fish
A visit to the market wouldn't be complete without browsing the vast variety of fresh fish on offer caught straight from the Indian Ocean. Expect to see tuna, snapper, mackerel, swordfish, stingrays, mullet and more. At Sunshinestories we try and incorporate it as much as we can on the menu, we won't say anymore, but Fish & Chip Friday is a particular favourite among guests. Fish is great for healthy skin and hair, boosting brain development, rich in omega 3 and vitamin D.
Photos by @filipe_neto