We heard a rumor about an abandon mini golf course in the jungle of Hikkaduwa. Our friend Johan had been there 10-15 years ago and last year he looked it up again. He holds the all time best record with 44 points. It took sometime before Petter found a tuktuk driver who knew the way to the place and when he finally got there the owner said it would take a week to clean it up. Petter said we would come by again in two hours.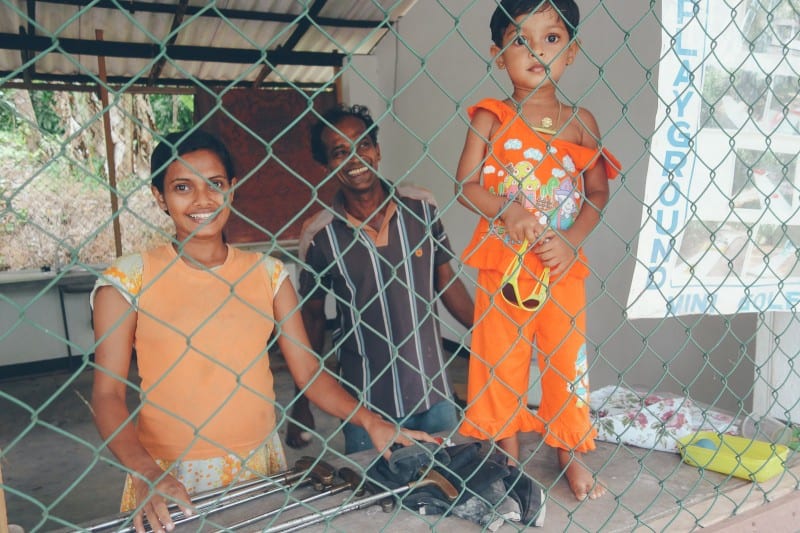 The kind owner who's name I now totally have forgotten first learned about mini golf in Switzerland. 1998 he opened up this course in his backyard.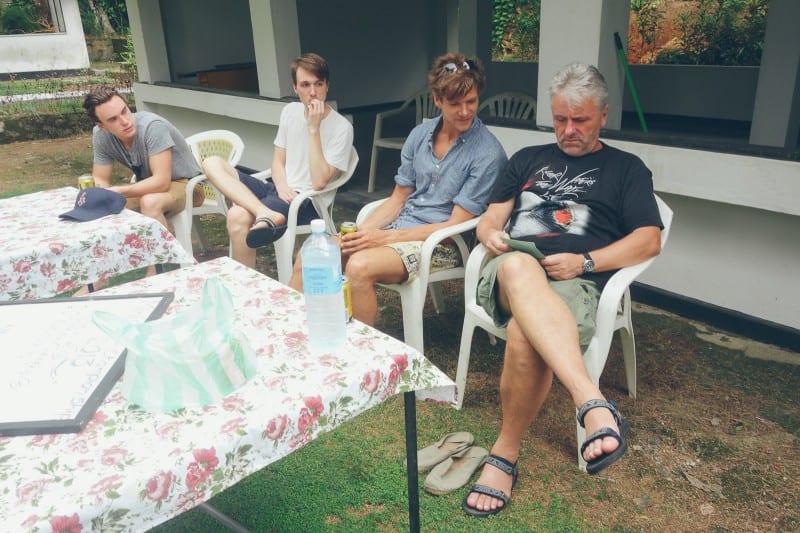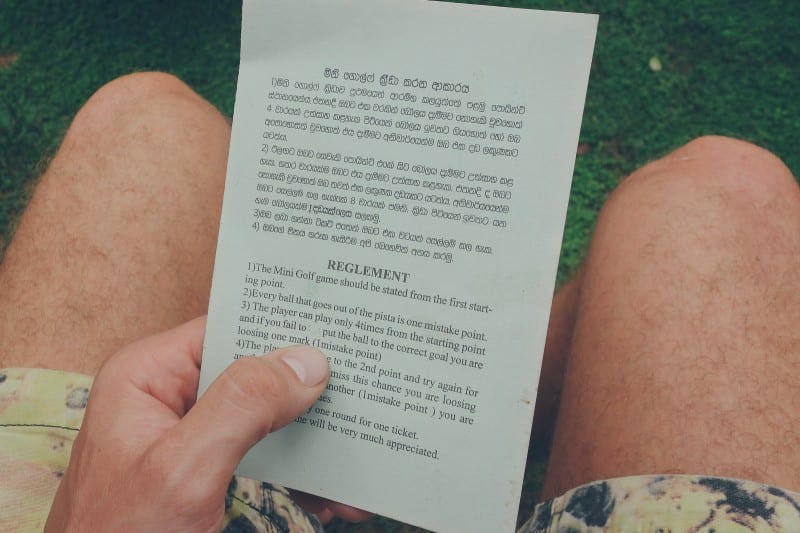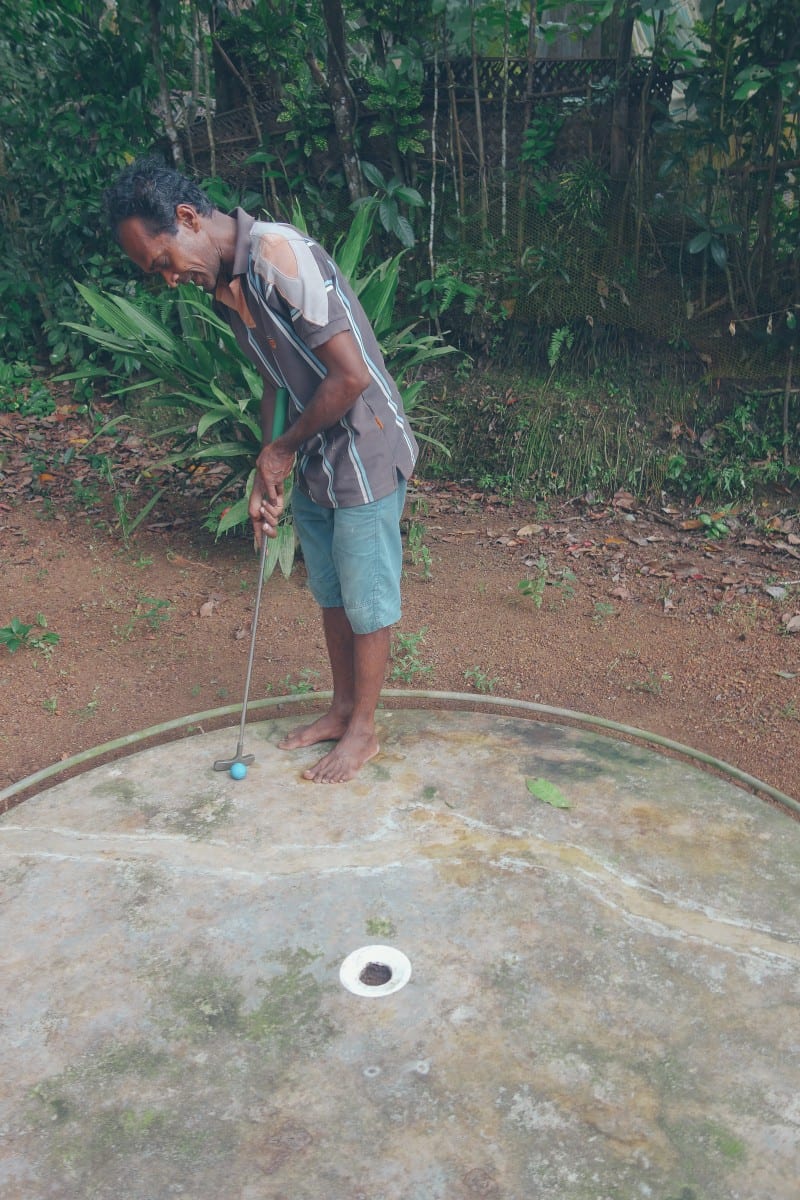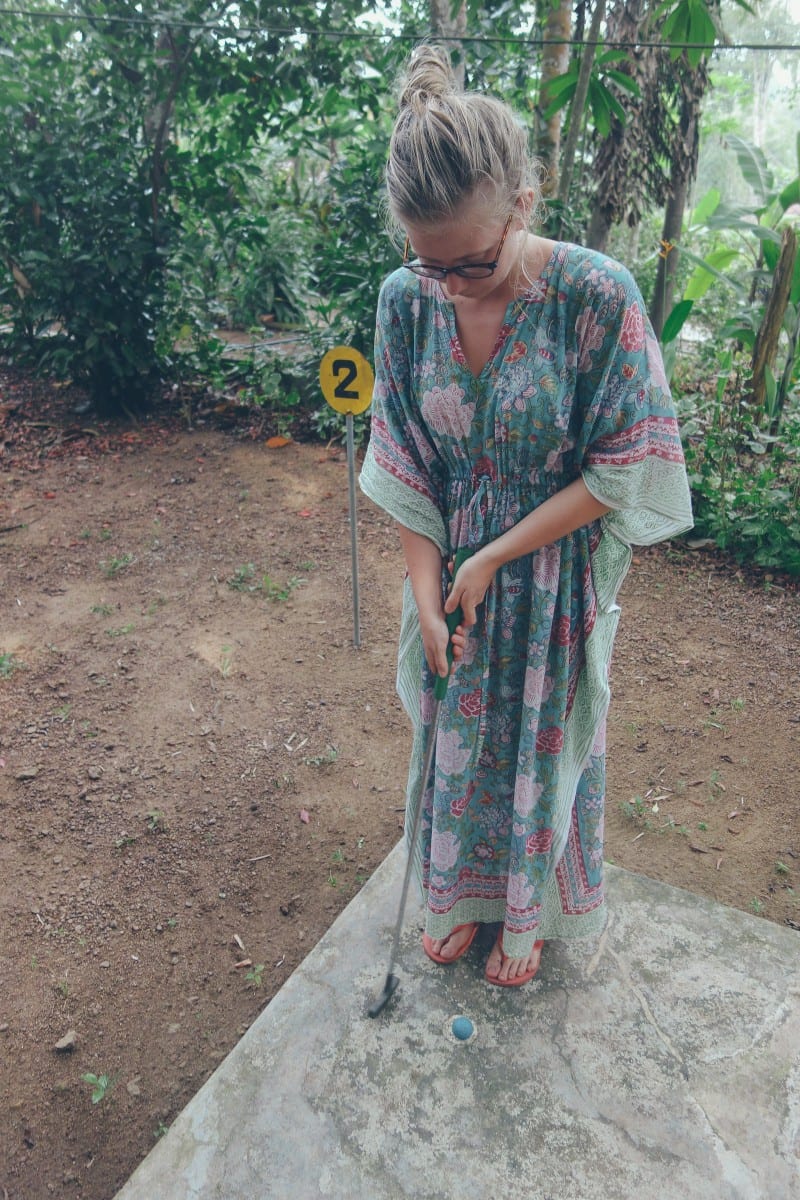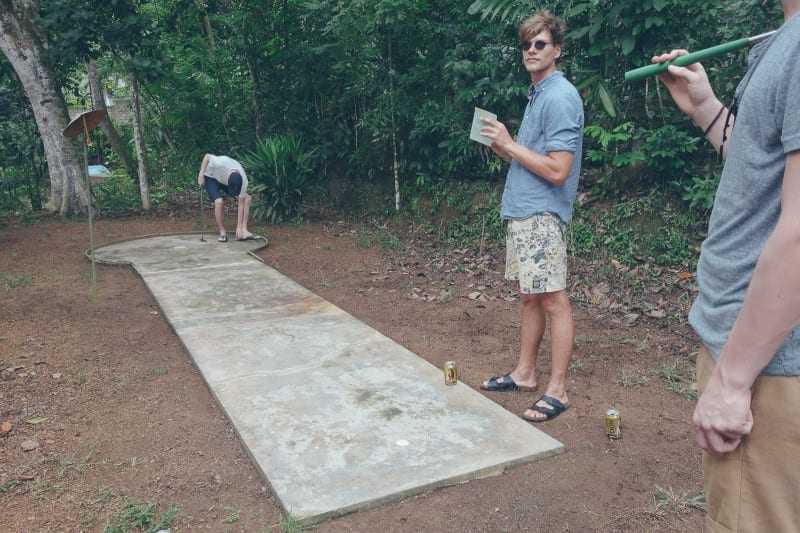 14 holes among chili plants, chickens, monkeys etc.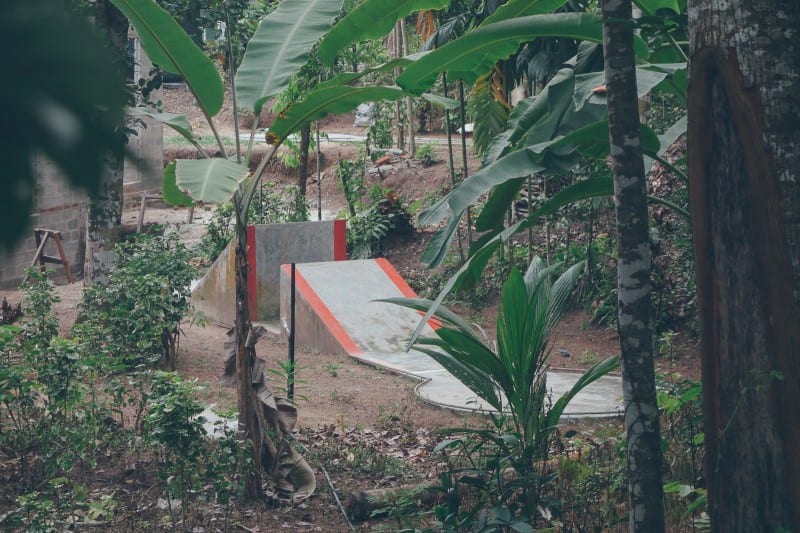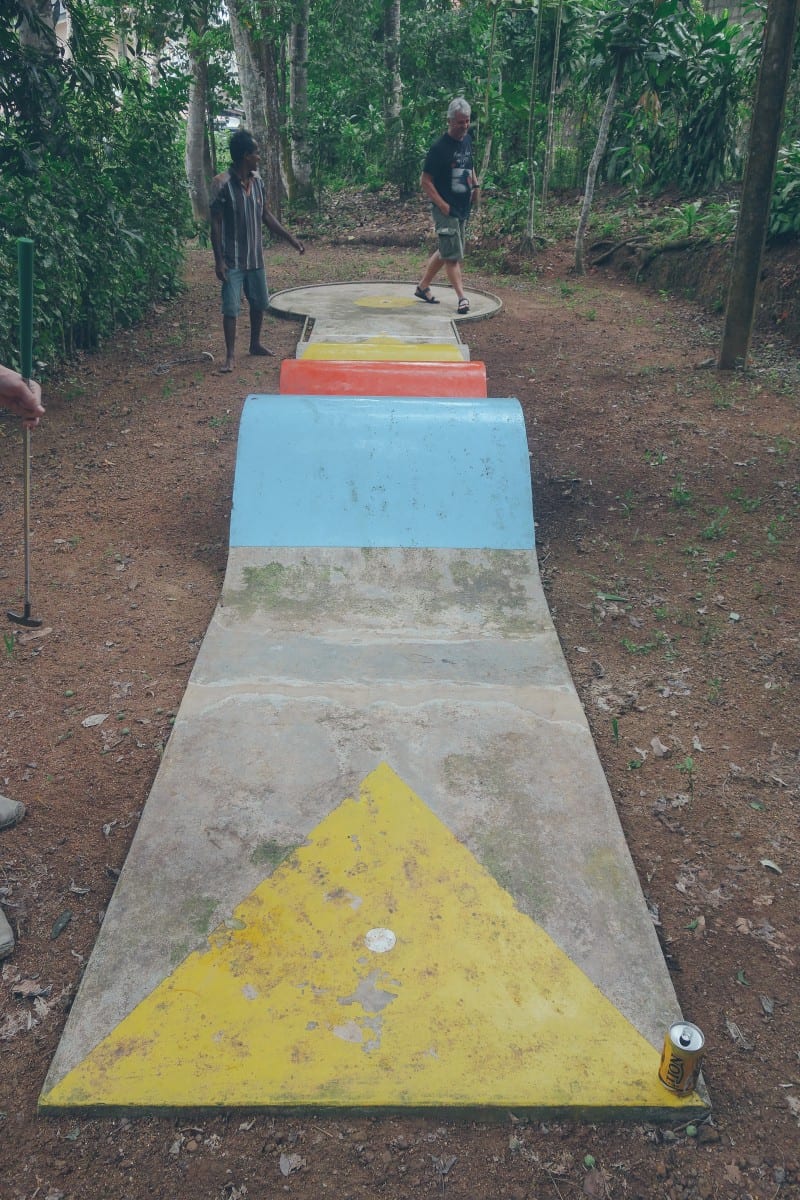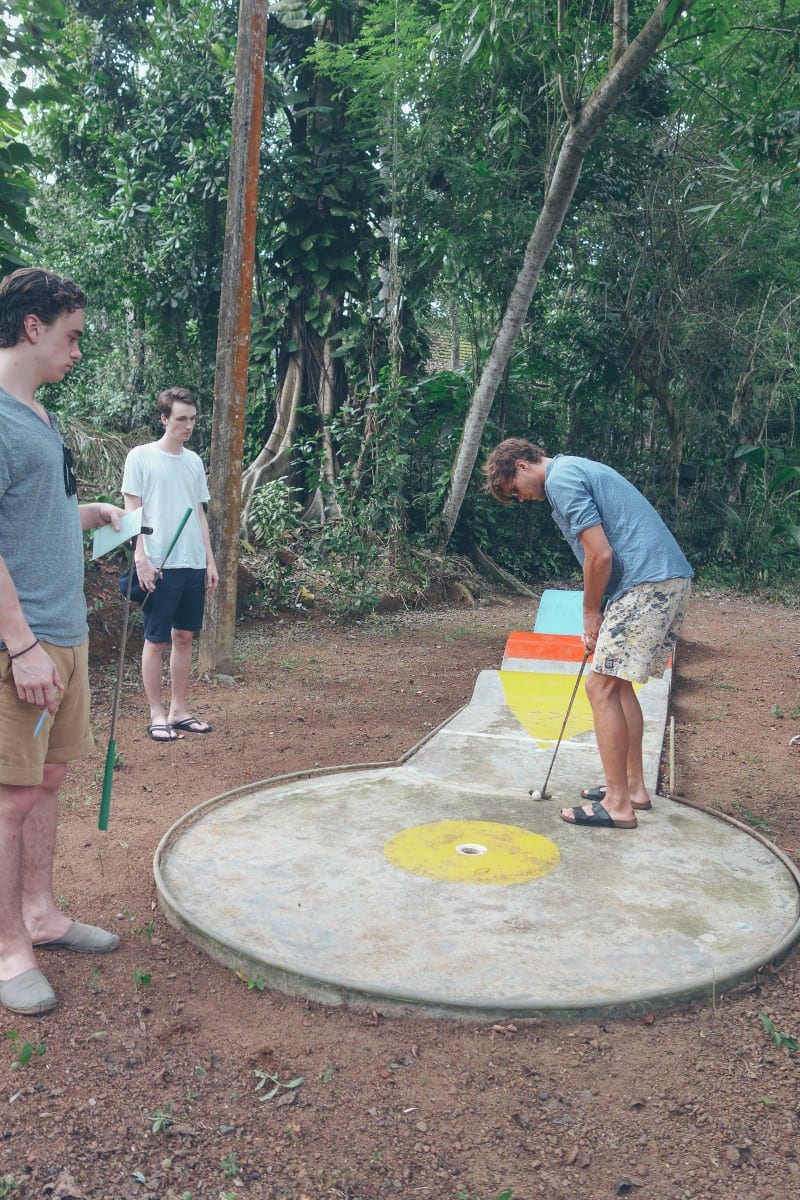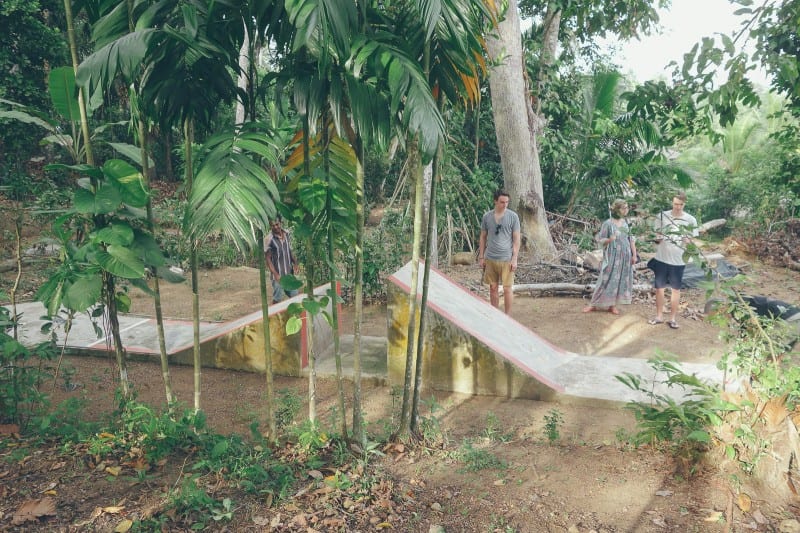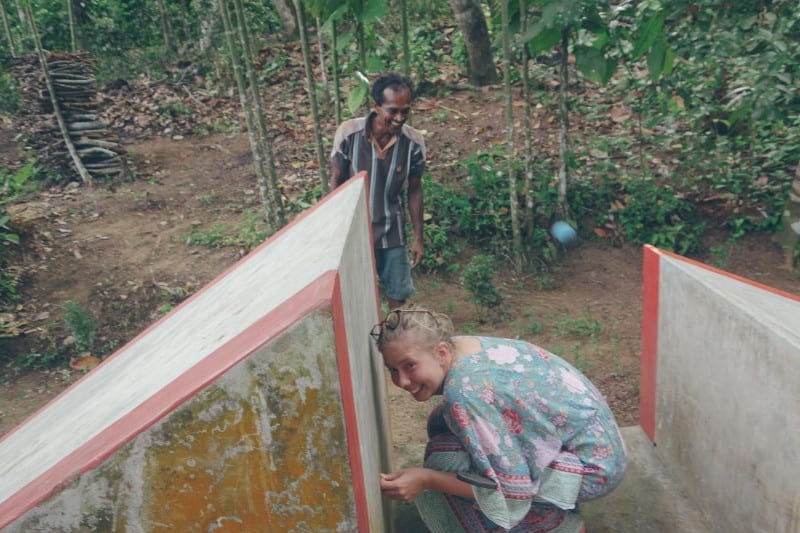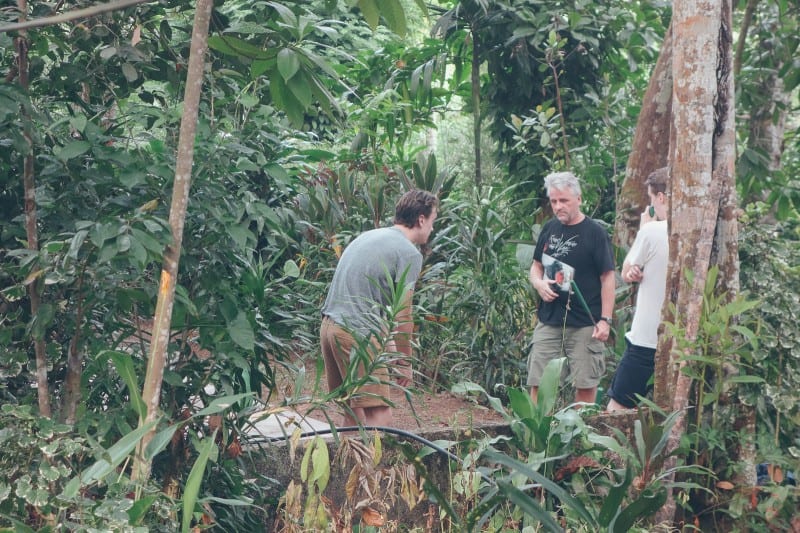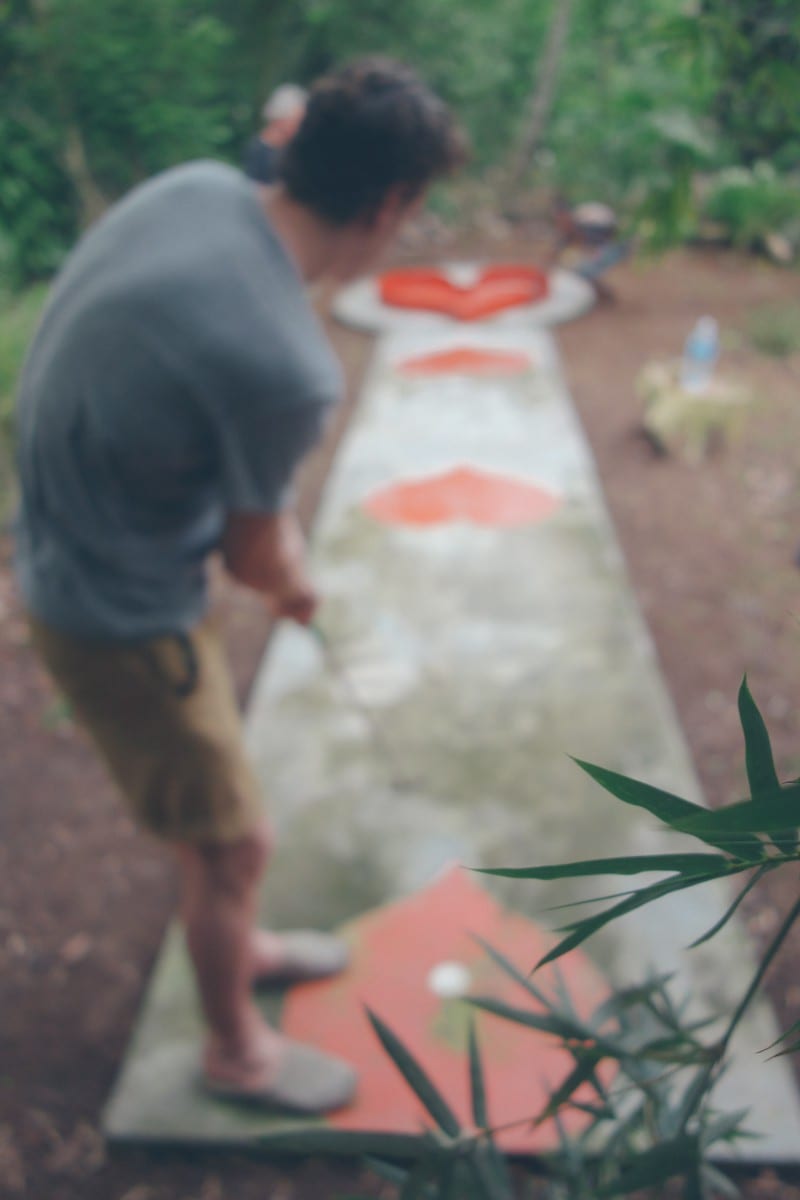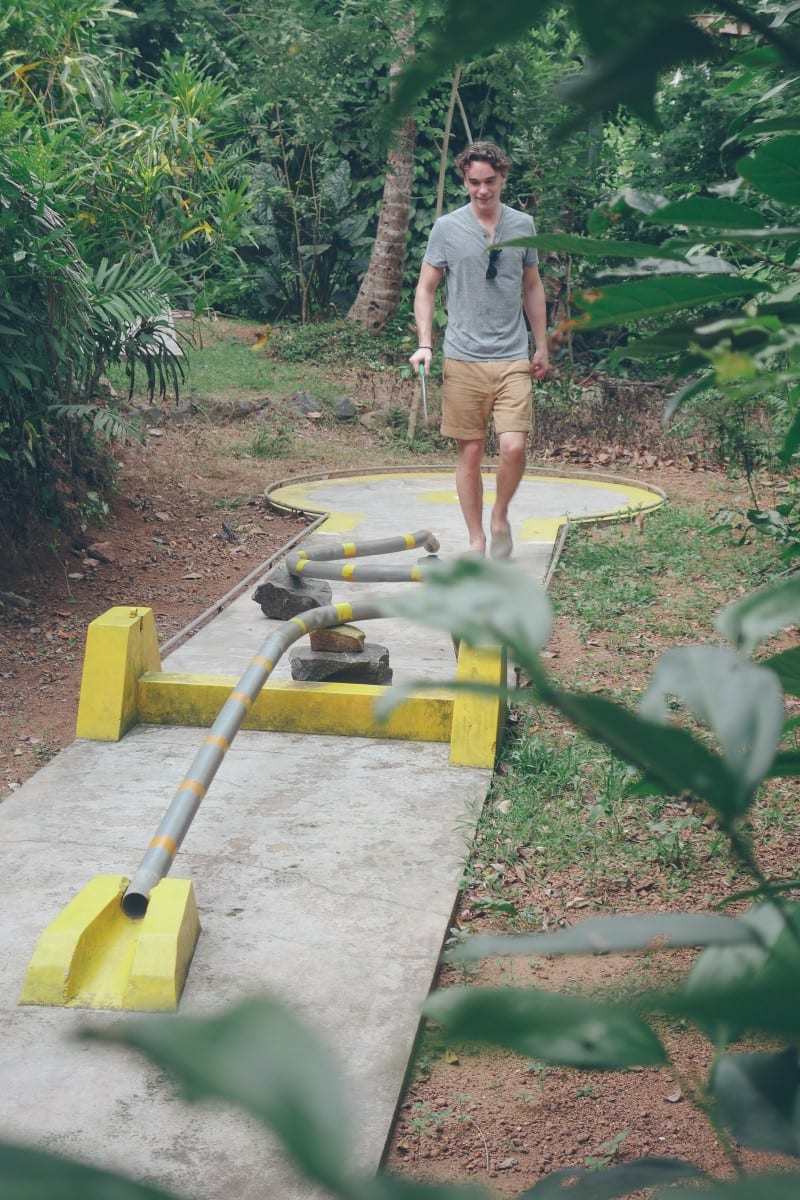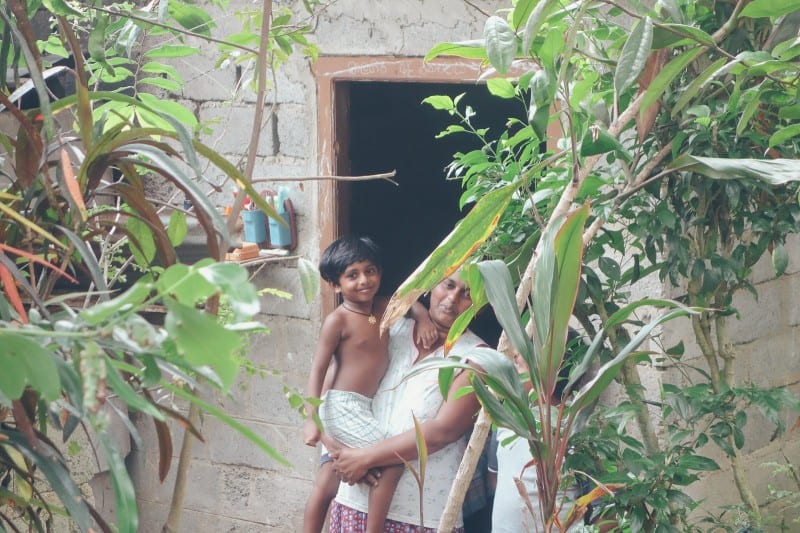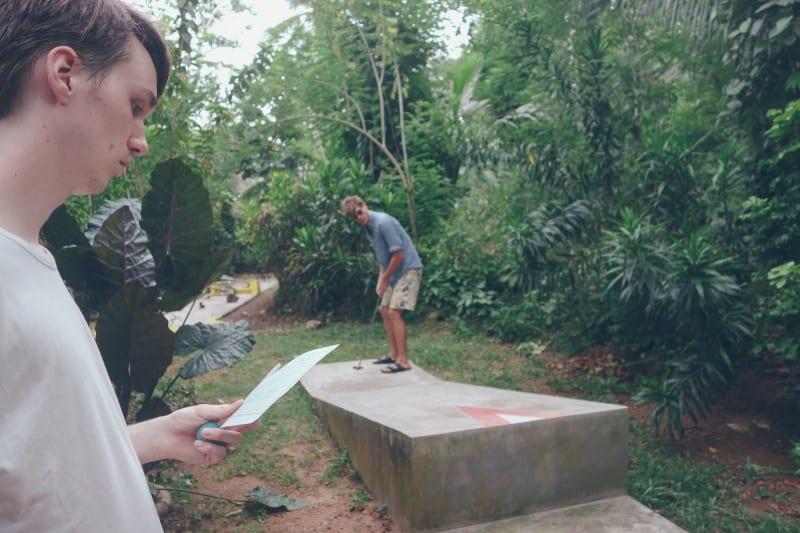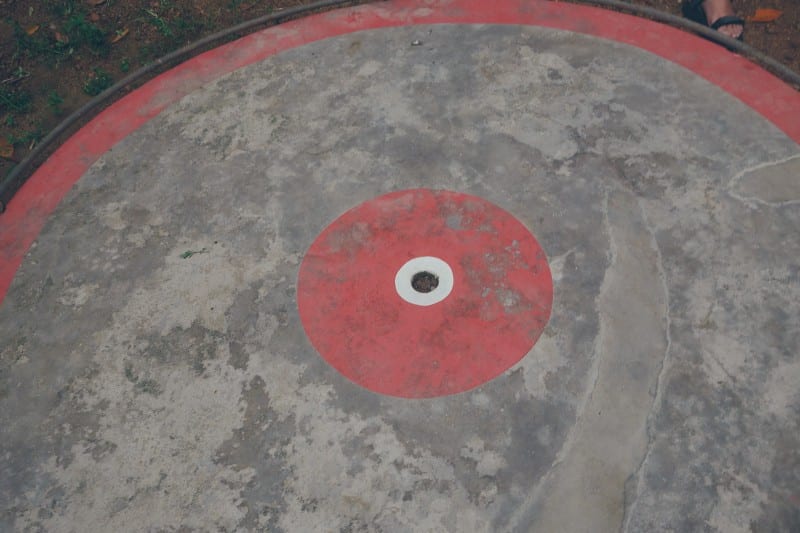 It was a surreal feeling to walk around in the jungle playing mini golf. It was superfun, perfect break from the beach life. We will come back! If you wanna find it, ask around among the older tuktuk drivers, they should know.