At Sunshinestories, we pride ourselves on being accessible for all ages 10 and up. We feel that age knows no boundaries here, and it's so special watching guests come together, all nationalities, all ages, all on different paths. A few weeks ago we welcomed a group that were no exception to this rule. At the lead were Margaret & Peter (69 & 71 years old respectively), the  couple the Sunshinestories staff loved to love, who celebrated their 49th Wedding Anniversary during their stay with us.
We caught Marg & Pete before they left to find out more about this inspiration team, and how they've kept up their passion for surfing (and each other!) after all these years.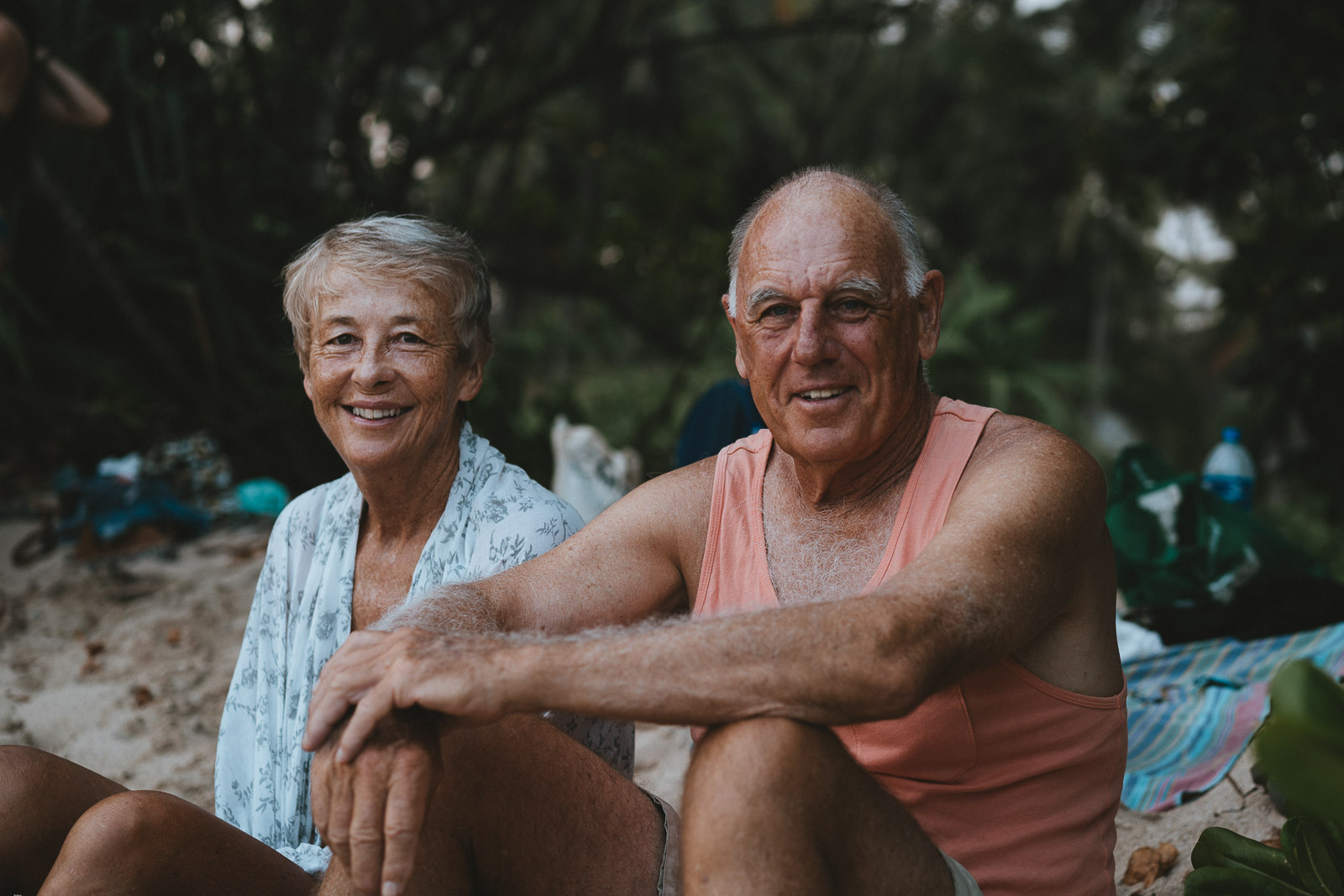 Congratulations on your recent anniversary! What made you decide to choose Sunshinestories to celebrate it?
Marg "It happened pretty organically. Our friend Karen who was also on the trip instigated it. Originally it was a girls trip but as I'd recently just had one, I couldn't leave Pete out again. Karen said it was no problem as another couple were coming, but they later dropped out." Oops!
"If I'm honest, we went into this trip pretty blind, I didn't know what the package really included, and I was so pleasantly surprised. It's just been amazing, we've had the best time."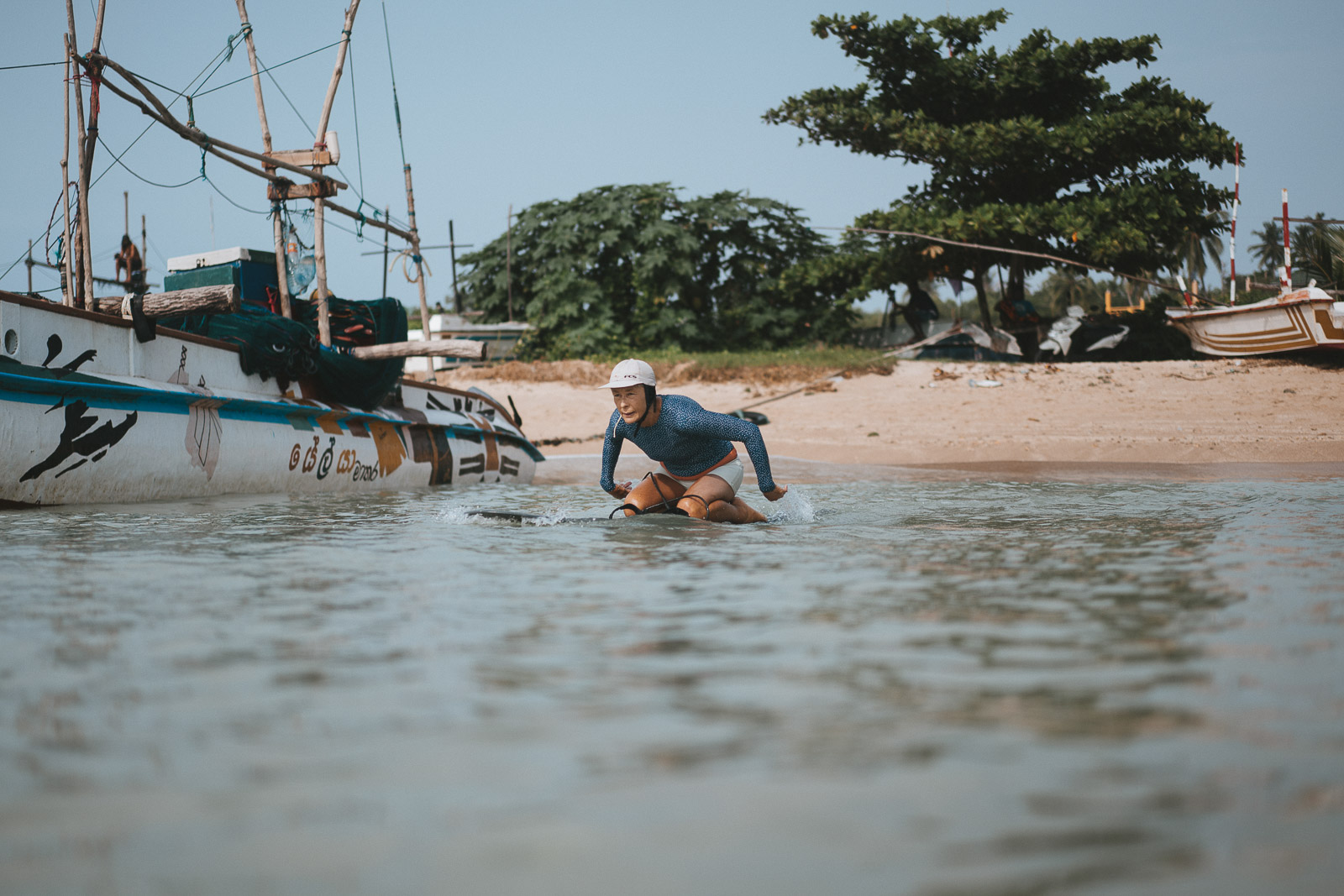 When did you discover surfing, did you love it from the start?
Pete: "I started when I was about 12  living in Batemans Bay. I remember my first board well, it was a dark-blue, 9'3" D fin log."
Marg began her surfing career when she was 15. She got her first board from Pete as a Christmas gift. Incidentally it was that same dark-blue log. "Heavy as led!" Marg tells us. "I didn't really surf when I went out, not how I try to now anyway, I would mainly stand there with little movement. I spent more time sitting out back looking pretty in a bikini. No one talked to me, women didn't surf back then. I learnt what I could from the boys.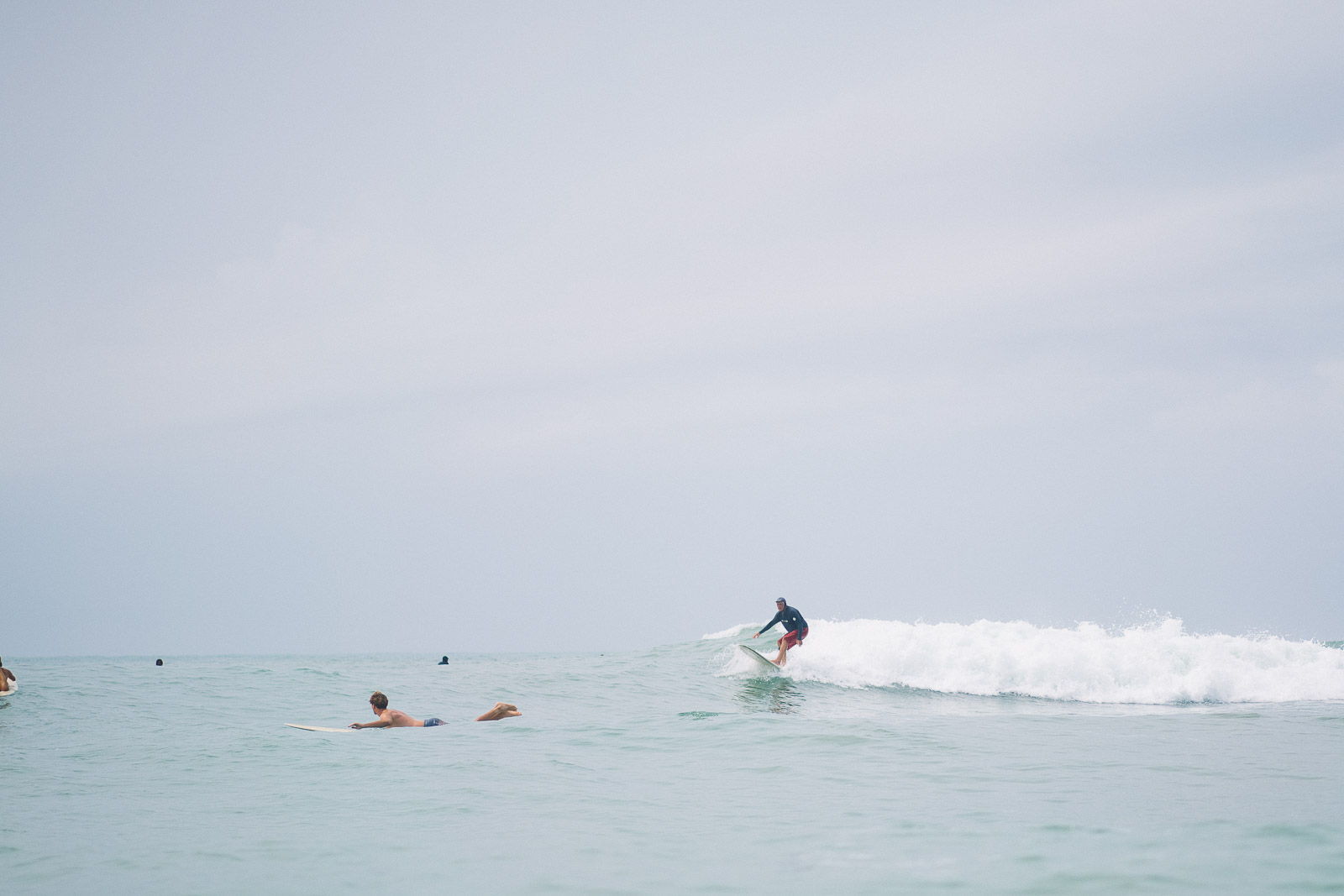 As such experienced surfers, do you feel like you can ever stop learning?  Did you learn anything new at Sunshinestories?
Pete: "Definitely not, you can never stop learning. I've finally started to cross-step! I've definitely learnt a lot here, I've started walking a lot more. Will be taking this home with me to try!"
Marg: "I learnt 3 very important things. I've learnt to stall and slow down. I never realised I've been looking down this whole time. Looking up makes all the difference. The coaches are amazing here."
Pete: "We've been on many surf trips and we've never experienced this full package of surf lessons, analysis and theory almost every day. It's remarkable. With the expertise and the safety that's conveyed, what someone would typically learn in 1 year, you can to grips with in 2 weeks at Sunshinestories"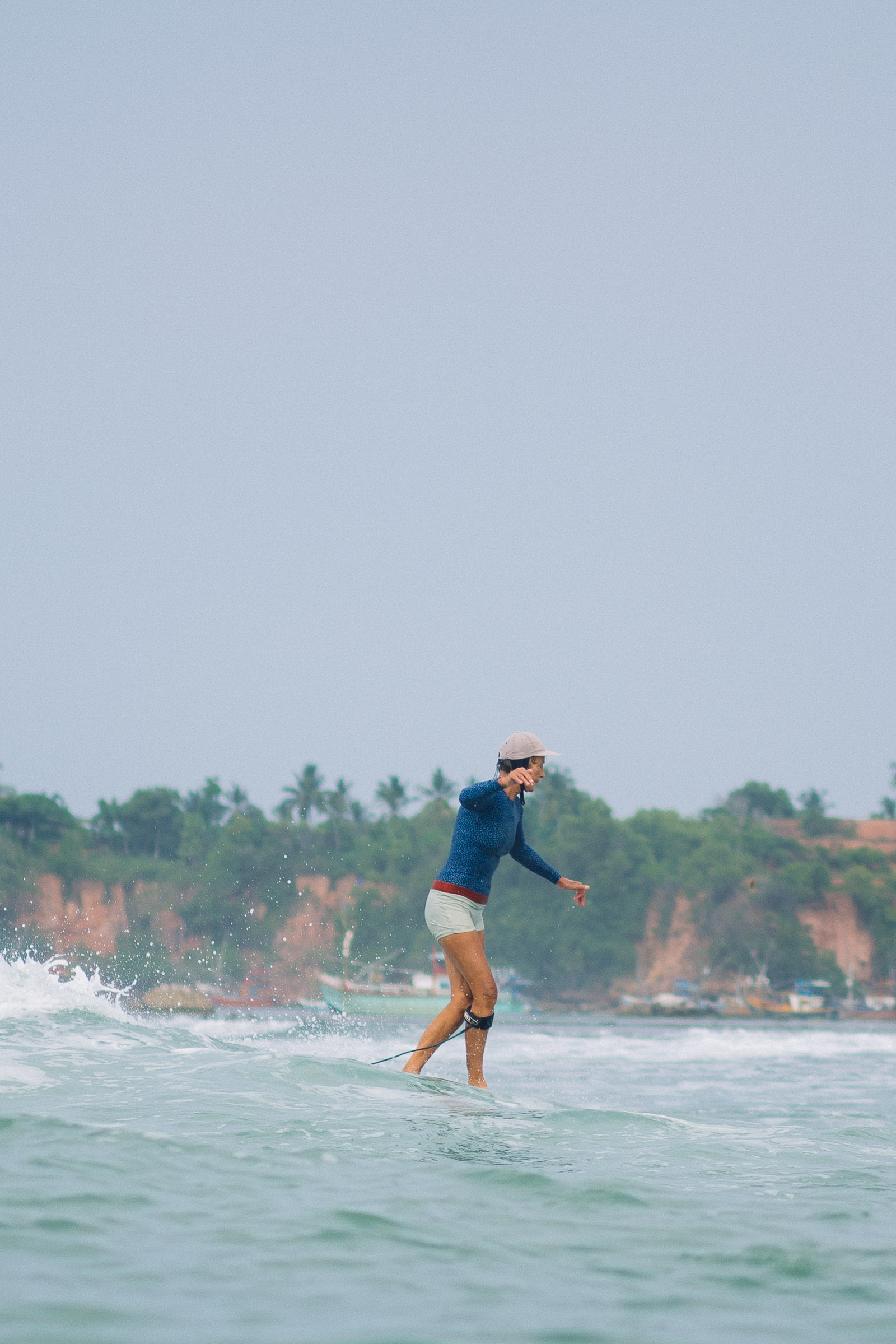 How do you feel surfing has changed throughout the years? How have your personal styles changed?
Pete "It's definitely a lot more crowded than the early 60s! The boards have come a long way, much more user friendly."
Marg "When I was 22 we had a surfing honeymoon up the Gold Coast. A few years later during the shortboard revolution, I stopped surfing. I tried to shortboard but it was too hard for me, I couldn't keep up, so I stopped surfing altogether for 28 years. I then started riding a wave ski and slowly got back into it, favouring boards in the 8ft mark, then we moved to Lennox Head and i've been back on it since. Surfing has really come full circle, it's cool again to ride longboards. Before we were considered grandpas for riding these large heavy logs!"
What do you love about your surf trips taken together?
Pete "We try to mix them up, usually we go down the north coast in our caravan, down Arrawarra 3 or 4 times a year. And do a big trip when we get the time."
Marg: "We love meeting other surfers, that's what we really take away from our of our longer trips"
You are both in such fantastic shape, is that all down to the surfing or do you have any secrets you'd like to share with us?
Marg "Pretty much just surfing, we watch what we eat and if we can't surf everyday we take the dogs for a walk."
Pete "If the surf is really bad I will stand up paddle board on the lake."
Marg "People don't believe we are still surfing at this age. A fisherman took me aside the other day and asked me my age. They was a huge exclamation amongst him and his friends, they couldn't get their heads around it. I then told them my husband is 71, more shock!
I have an active mindset, when you think active you are active. I can't sit around on a computer all day, it doesn't work for me. Pete has surfed every day these last two weeks, I skipped one of the free days to relax."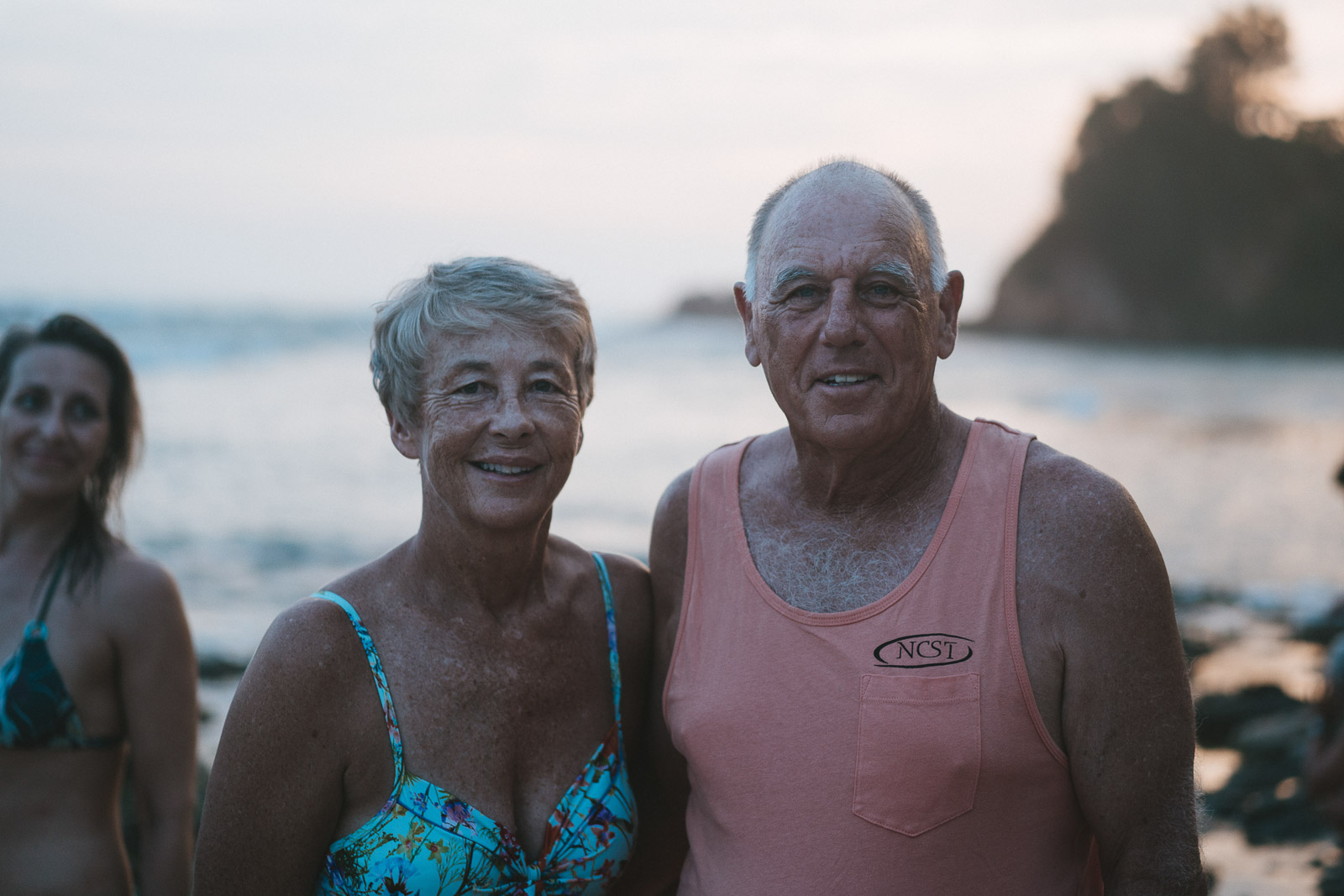 Has you passion for the sport been passed down to your family?
Pete: "Our son surfs but he can't go as often as he'd like. He picked it up super fast, maybe it was his first surf, he carved this big turn, I couldn't believe it"
Marg: "Our daughter (34) has just began to learn how to surf – I've listed all the reasons why she has to come to Sunshinestories, so expect a visit shortly!"
Can you run us through a normal day in the life of Marg & Pete?
Pete: "I get up at 4:30am, I used to own a bakery and could never shake that early rise. I now sell tea tree oil online, so will check all the oversees emails first. Then we'll go for dawnie around 6am before breakfast. I'll then head back to the office for the rest of the day"
Marg "I do as little work as possible, ha! Surf, coffee, meet the girls, breakfast, surf! I'll throw in some housework somewhere"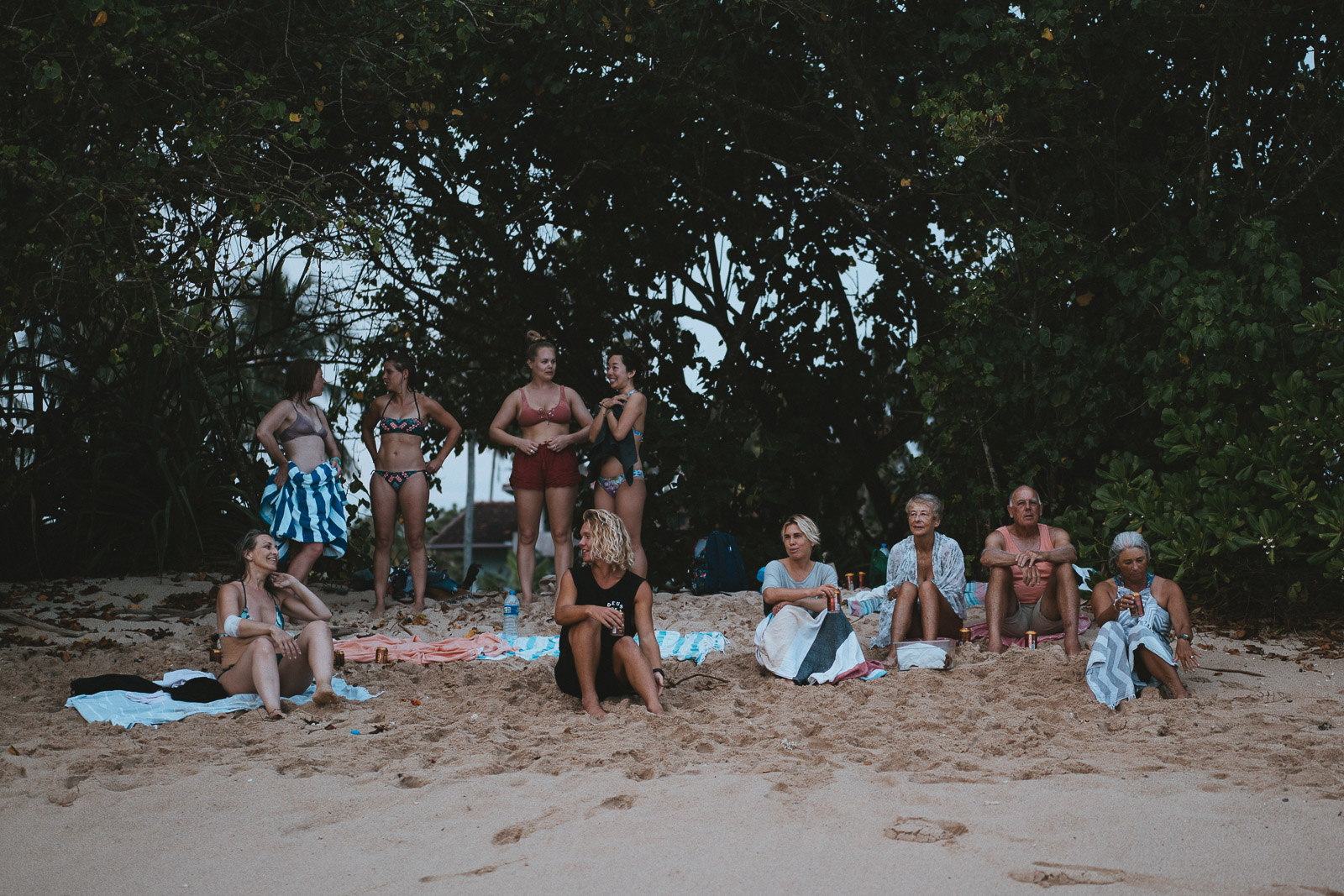 Who are you all time inspirational heroes?
Pete: "We have a very good friend who is an ex Aussie champ, so he's up there!"
Marg: "Any longboarders surfing gracefully really inspire me. Your new surfcoach Ash is my new hero!
I have to say my mum is my hero too, she'll be turning 103 this year, she's a beautiful person and I can tell her anything, we have a very close relationship. I think I get my youthfulness from her."
Marg, do you have any advice for young girls beginning their surfing journey?
"I always say to girls who are learning, always remember that we all started right where you are. No one miraculously becomes Kelly Slater. These days, girls are learning to surf a lot better, a lot quicker, and with the correct skills and methods. The teaching levels available now weren't possible when I was learning. I can't express how important getting the correct lessons are.
I was lucky learning as a minority female that the boys were nice to me as Peter was my boyfriend. Give respect, get respect!"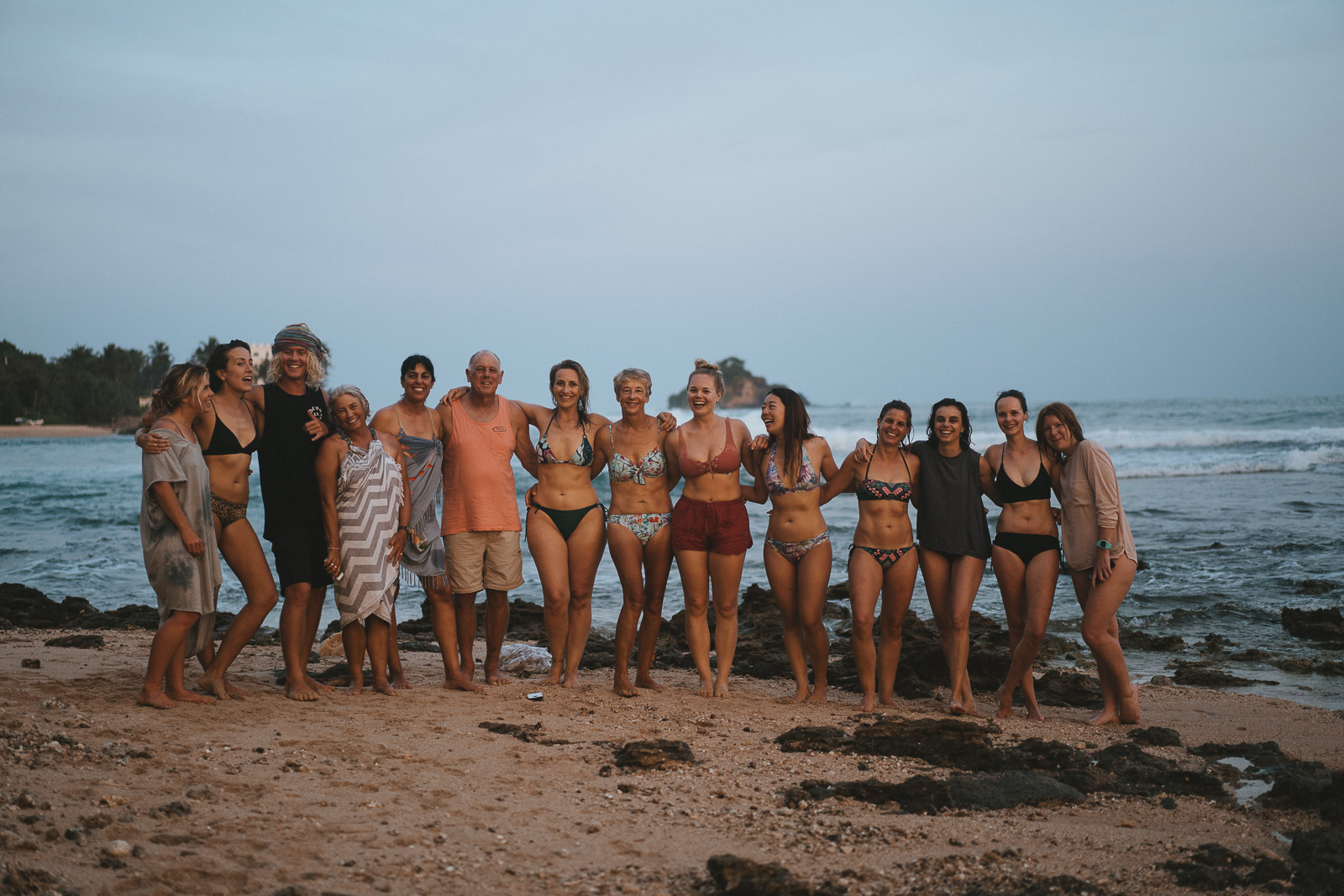 Written by Ellen Jasper
Photos by Lachlan Dempsey.