When I was writing the post about Mitch and Ellen I reached out to our previous guest KJ to ask her about Mitch's surf coaching. I knew KJ had been to a few different camps around the world and  also that she also extended her stay with us not once but twice, so instead of the one week she had booked she stayed three weeks. I felt like what she had to say about Mitch deserved it's own post, here it comes:
"After the first week, I started to notice a huge shift in my understanding of the ocean; where I needed to be, my ability to consistently stand up and most importantly my confidence in the water. I've been to a few other surf camps in the past and the coaching was mediocre at best.
When I met Mitch for the first time, he oozed stoke for surfing and that absolutely transferred to all the guests I watched him coach during my time there. Mitch was responsible for surf theory. Each day he covered a different topic; how the ocean works, where to position yourself in the water to catch waves, how to find a channel to get out, surf etiquette, proper pop up, understanding how weather impacts conditions and so on. Some may think they are beyond this, or don't want to carve out an hour a day for learning, but all I can say is you haven't met Mitch. He has an effortless way of making everything fun – from his Aussie accent, to those long blonde dreads to his quirky sayings, he's a great energy to be around. Needless to say I walked away with a ton of memorable laughs from his classes, and learned equally as much.
Mitch was also responsible for hands on coaching in the water. Before paddling out, we all stood back and took a look at the water together. He showed us where the channel was, bigger breaks, smaller breaks and safe zones if we needed to take a breather. When we got out there, I always felt like I had eyes on me, which was a big one for me. In order for me to push myself, I needed to feel safe, and I always felt safe with him next to me. If I ran into trouble or went for a ride in the washing machine, he'd paddle right over and make suggestions for next time. I think one of the things I appreciated the most was his intuitive ability to know when to give you an encouraging push, and when to let you work it out on your own. On one of my last days, he saw me paddle into quite a large wave – his face was the last one I saw before I stood up and he was whistling and throwing my "shakas" from the sidelines. At the end of the day, he was the first coach I've had that was there because he wanted to be. He taught with such enthusiasm and took pride in seeing improvements in all the guests he coached. I would highly recommend Mitch and Sunshinestories for anyone who feels like they've hit a roadblock in their surfing and want to take it to the next level!"
-KJ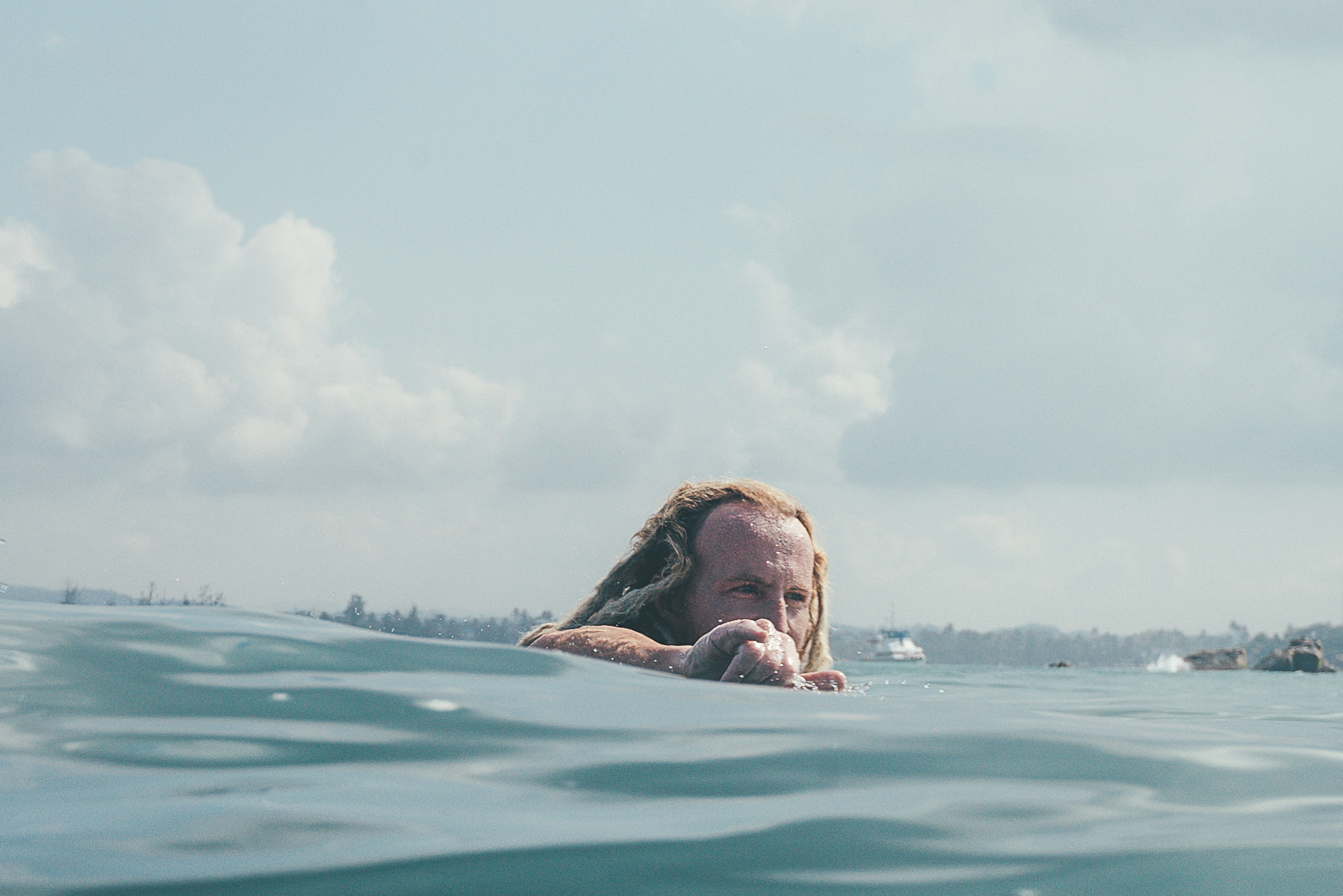 Photos from @kj.johnstone's stay is from her own instgram. Pic of Mitch is by Filipe Neto.
Thank you so much KJ for taking the time to write these kind words about Mitch and us. And big thanks to Mitch for delivering the stoke to our guests!