The 1st of November 2015 we welcomed the first guests to our surf & yoga retreat. Now it's one year later and we're feeling so stoked and happy to be able to celebrate our anniversary with a full house of guests! We're proud to see what Sunshinestories has become. It's thanks to all the guests that choosed to come to us and our hard working staff that choose  to put their energy in making Sunshinestories surf & yoga retreat the best! Thank you from the bottom of our hearts.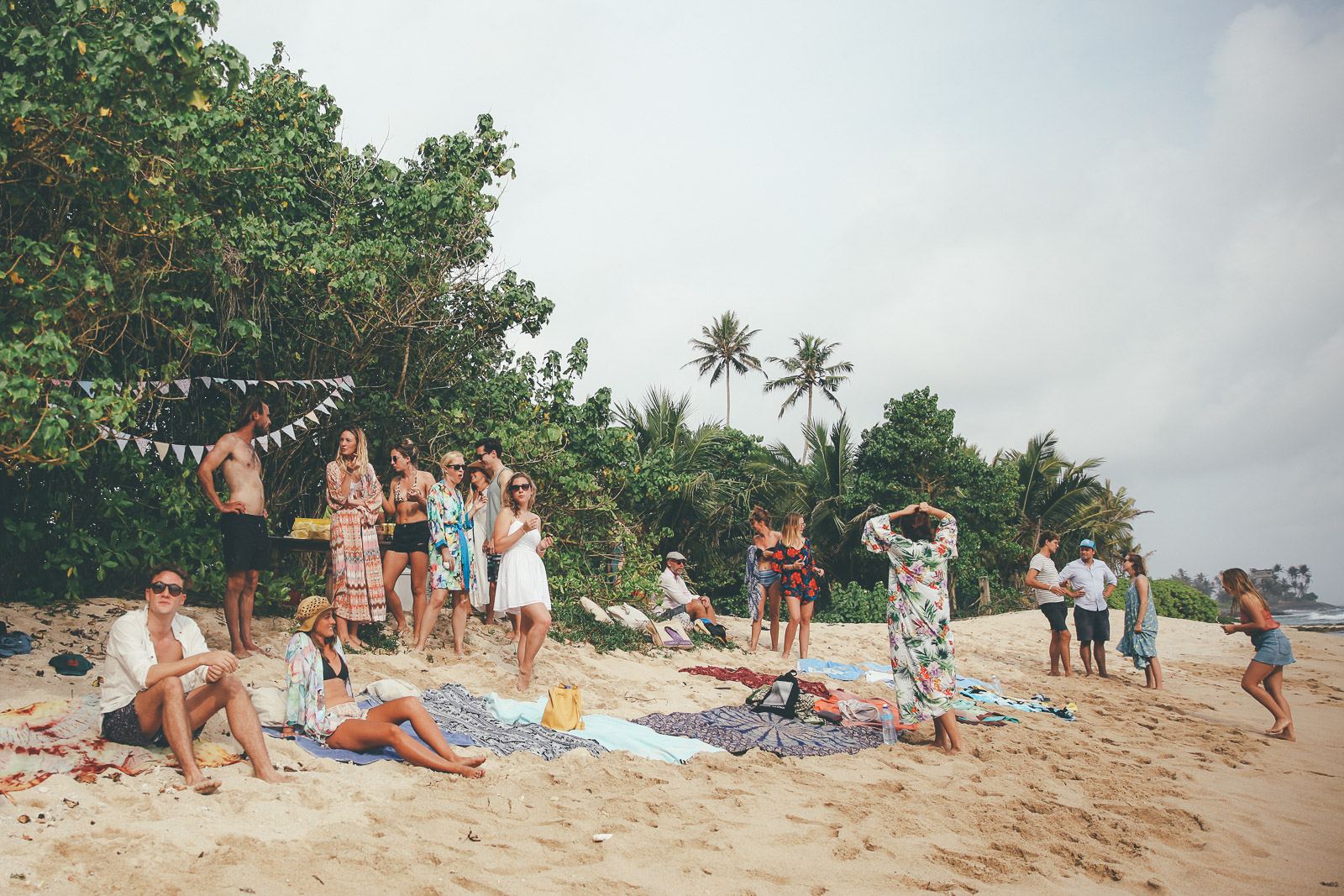 We decided to celebrate with a beach hang out. Me and Petter brought the crew to one of our favorite beaches, a well hidden secret..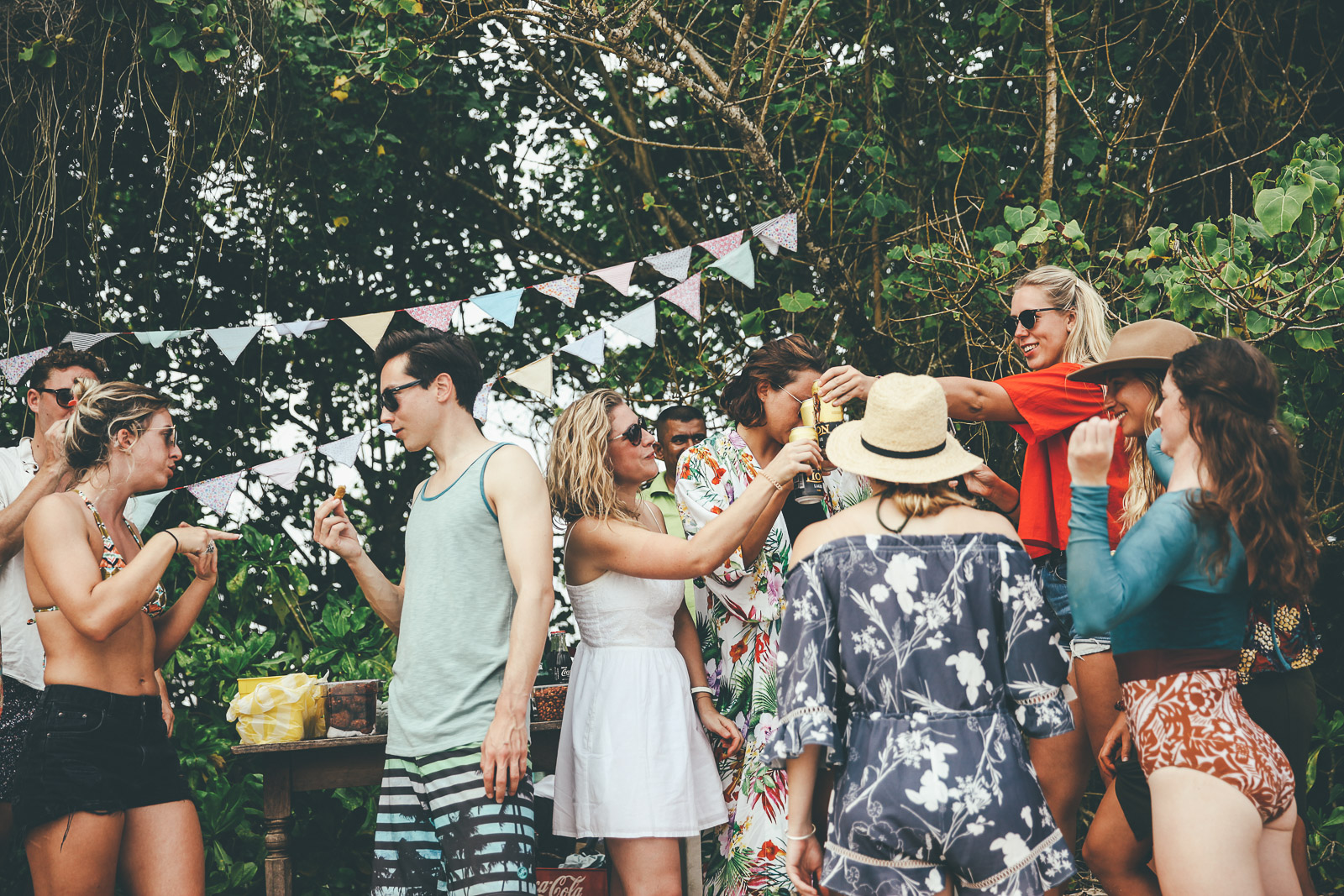 Chef Bandulla had made us traditional sri lankan bites! We washed them down with beer.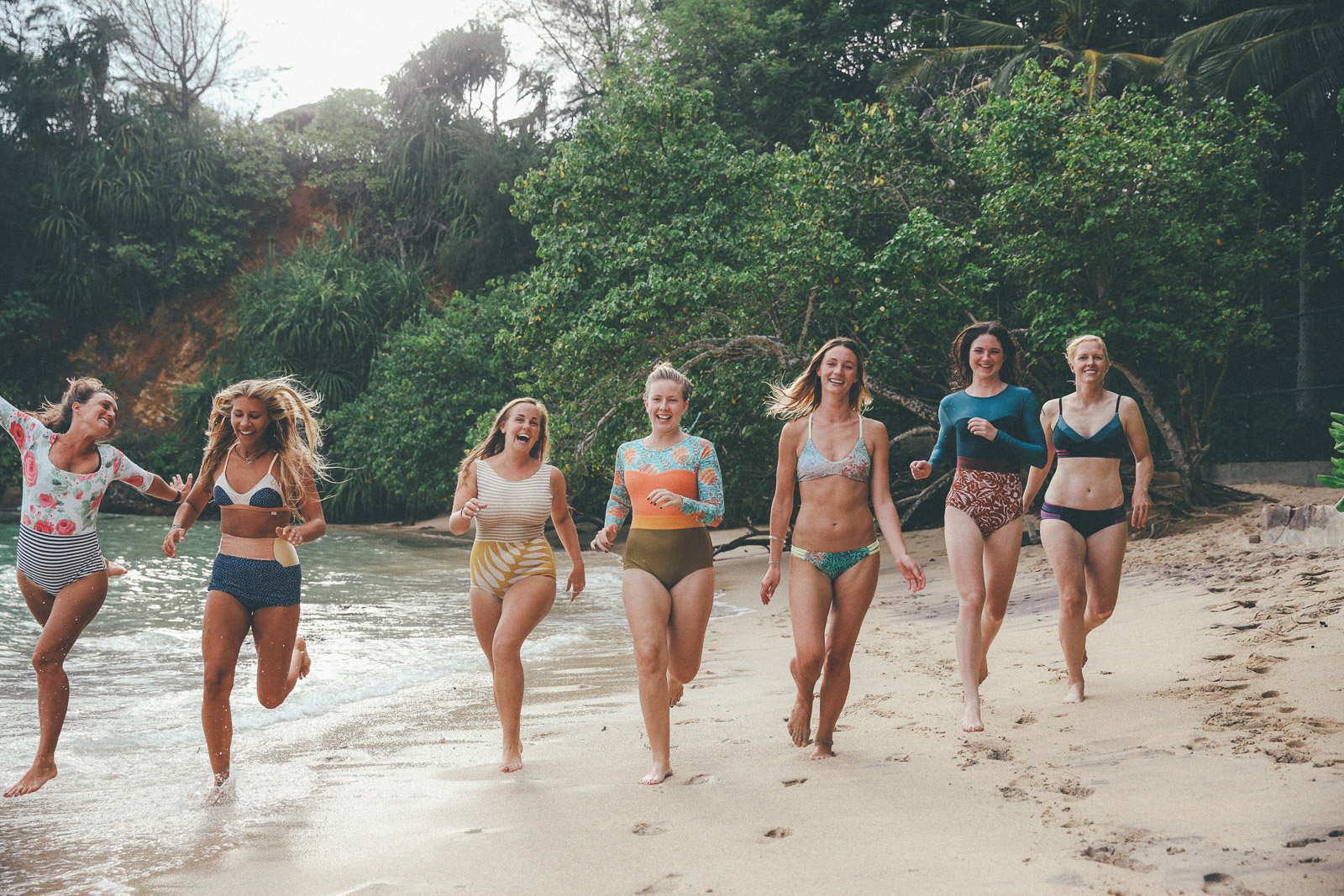 It's amazing how many Seea suits guests and staff that joins us have! It's understandable though, because it's the perfect uniform to surf in! If you don't have any Seea suits laying in your wardrobe, don't worry.  We're proud to let you know that we sell them at the retreat.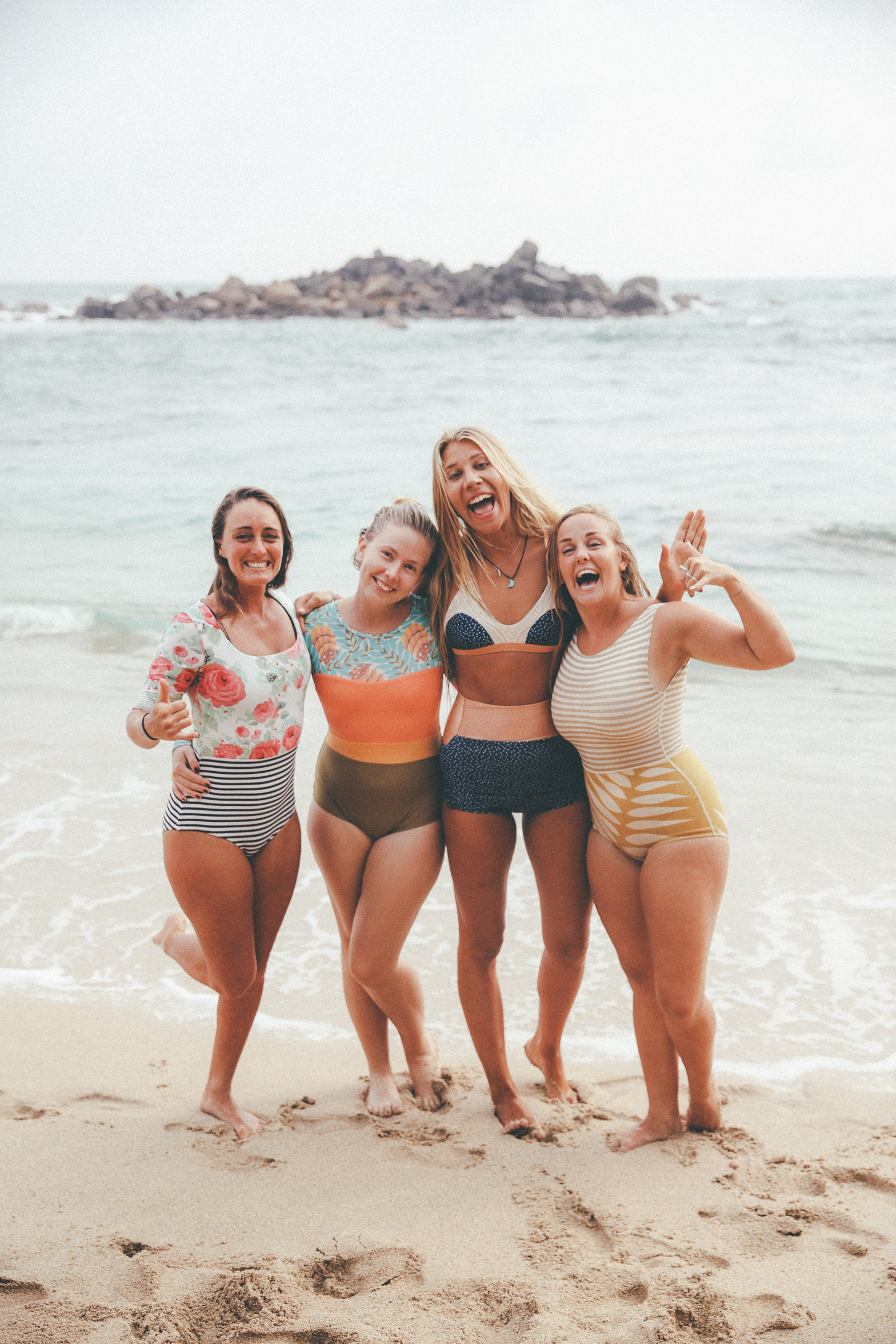 Babes for days!
Some of the guests had been shopping in our little retreat shop. Love to see my kimonos come to live on other persons. And it's so cool that they get spread all over the world. From Los Angeles to Norway!
We went back to the villa to toast with arrack attack under the palm trees with fireflies flying around. Then we had a delicious prawn taco dinner with a special dessert; Swedish Kladdkaka (chocolate cake) served in a coconut! It was Annabelles birthday as well and she treated everyone with prosecco. What a magic day!