Surfing in Sri Lanka provides a surfer's paradise – warm water, warm weather, and waves that welcome you at every corner. However, surfing in a new place can be a bit challenging if you don't know where to go. When you stay with Sunshinestories for our surf camp package, you'll be guided to some of the best surf breaks that will work with your skill level. For those days when you have some free time, here are three of our favorite surf breaks in Southern Sri Lanka.
Mirissa Beach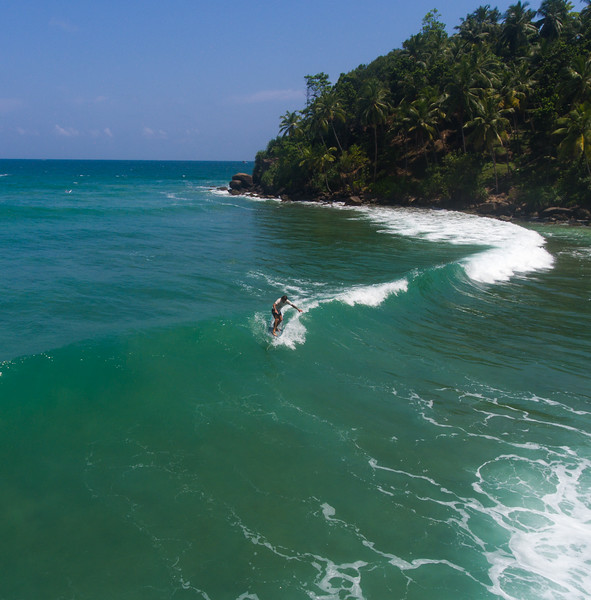 What: If you're looking for a scenic view while catching a nice right, then Mirissa Beach is the place to surf. Depending on the swell, you can hang out back and catch a few, or sit on the inside for some waves that will barrel. This is a reef break that is fairly sharp. Pay attention to when low tide is, and as much as you'd like to hold onto that wave sometimes it's best to get off when it's safe.
***Note: Watch out for sea urchins at this break. Avoid stepping on the reef at all costs, as you're likely to end up with a few urchins in your foot if you do so.
When to Go: This spot should work year round. There are times when the swell is too small to catch anything. However, on average and above average days, you're bound to find the waves coming in just as they should. As always it's better to catch it early in the morning or right at sunset. Either way, you're in for a treat.
Best Board for the Break: Either longboards or short boards will work here. For heavier swell, shortboarders can expect some fun waves.
Inside Tip: There are three ways to enter the break. Because it's a reef and there are so many urchins, choosing how to get in could save a foot or two. Looking at the water, on the far right hand side there is a channel that you can weave through rock, reef, and sand bottom to get through. If you choose this path, you'll be needing to duck dive or turtle roll responsibly for bigger days.
On the left hand side looking at the water, on the inside of the larger rocks is another channel. You can clearly see what's sand bottom and what's reef. However, one wrong step and you're almost guaranteed an urchin. Luckily the waves will weaken on the left hand side, allowing you to make your way to a good spot.  
On the far left looking at the water, you can choose to go around the rock, entering from what would seem a separate beach. The downside is you'll have to paddle a lot longer – not great if you're a shortboarder. However, getting in and out this way you'll see nothing but sand.
Weligama Beach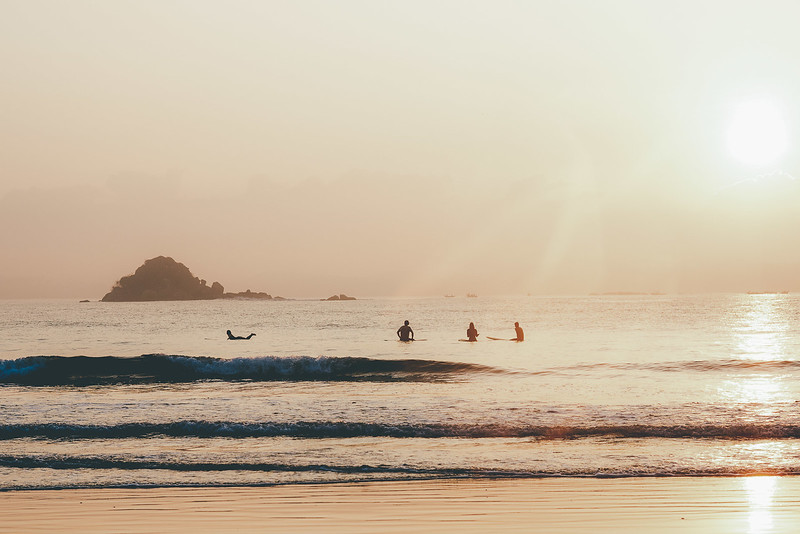 What: Weligama Bay is a long stretch of beach that sits smack dab in the middle of Southern Sri Lanka. It's a hub for surfers because it has a few spots that work year round, and it's an especially good break for beginners. It can get pretty crowded at some breaks within Weligama Bay, but on the plus side you'll get to meet many great people traveling through the area sharing a love of surfing.
When to Go: There are some spots that work better than others even within Weligama Bay, depending on the time of year. There are three "spots" in Weligama you'll want to look out for.
In front of the Marriott Hotel – This spot will work year round. Of course, there will be days when the swell is just flat and there's nothing anyone can do about it. But on most days, you can be sure to find waves here. It's a beginner break, but can also offer some really fun waves for advanced surfers as well.
Fish Point – This spot will work during the off season and shoulder season fairly well. It's a great spot to learn and catch some smaller waves.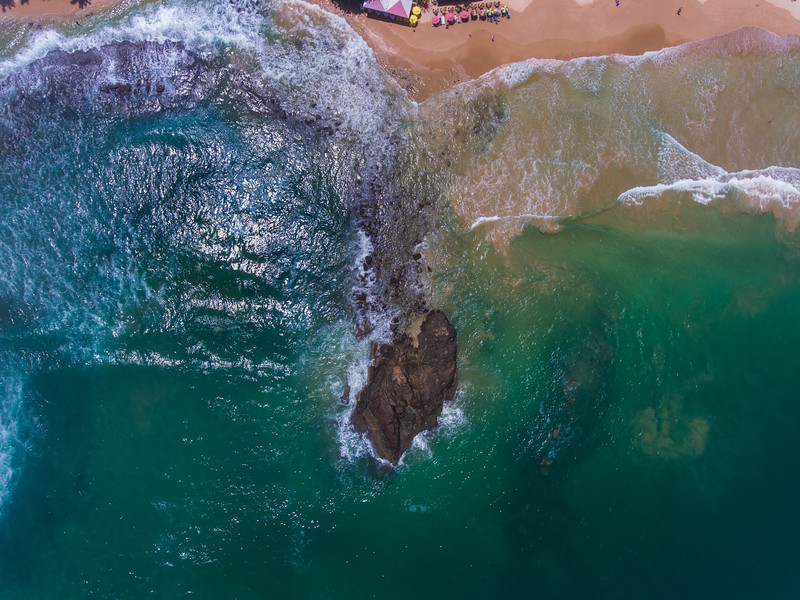 The Island – Situated right in front of Ceylon Sliders hotel, shop, and cafe is one of the nicest breaks in Weligama Bay. Even better, it works in the off season – meaning less crowds and more surf for you.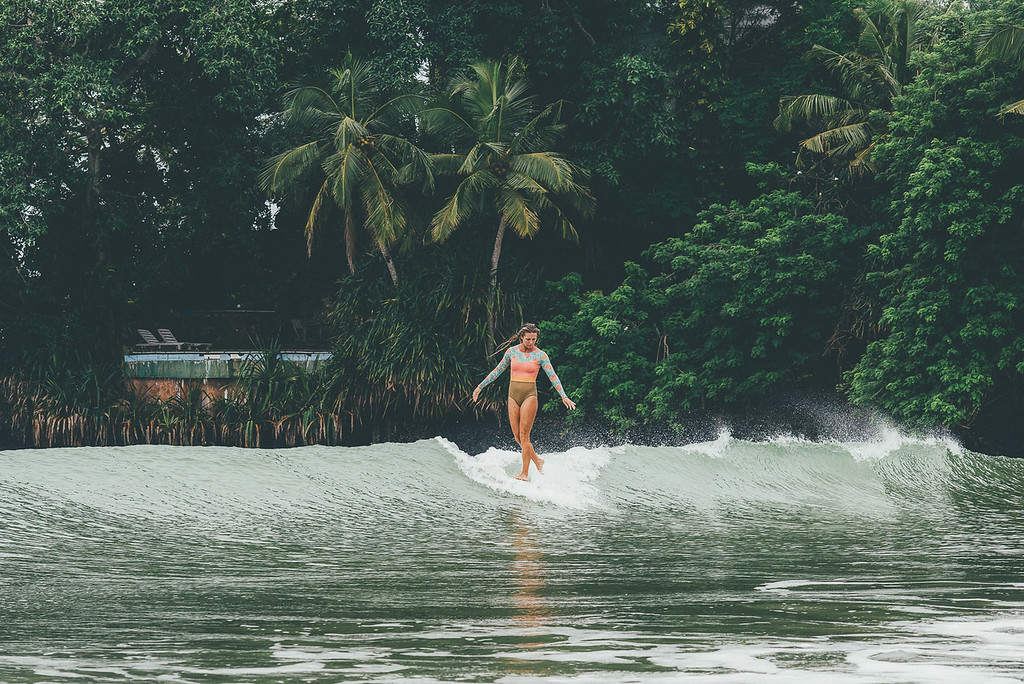 Best Board for the Break: Longboards work best in Weligama Bay. On days with bigger swell, it is possible to surf with a shortboard.
Inside Tip: Be careful of the sweeper sets. Waves roll through Weligama Bay sometimes quicker than you can blink an eye. Stay alert, and prepared of some larger sets coming through. After a morning surf, you can head to our sister hotel, Ceylon Sliders to get your caffeine fix or refresh with a healthy breakfast. There's also a surf shop with tons of goodies sure to delight any surfer.
Lazy Left and Lazy Right
What: Two surf breaks, one spot – does it get any better than this? This haven in Midigama, Sri Lanka has waves whether you're regular or goofy. Lazy Left will sit closer to the rocks on the left hand side of the bay. This reef break offers a bit more challenge for surfers looking for bigger waves that provide ample time to practice your turns. Lazy Right is a bit more of a challenge to locate the break, as it can break in a few different areas. The waves that roll through on this side are much fatter, providing you plenty of time to set yourself up and practice turns. The reef is fairly deep on this side, so you won't have to worry too much about getting off your board.
When to Go: These spots work best in the on season.
Best Board for the Break: Both longboards, shortboards, or mid-length boards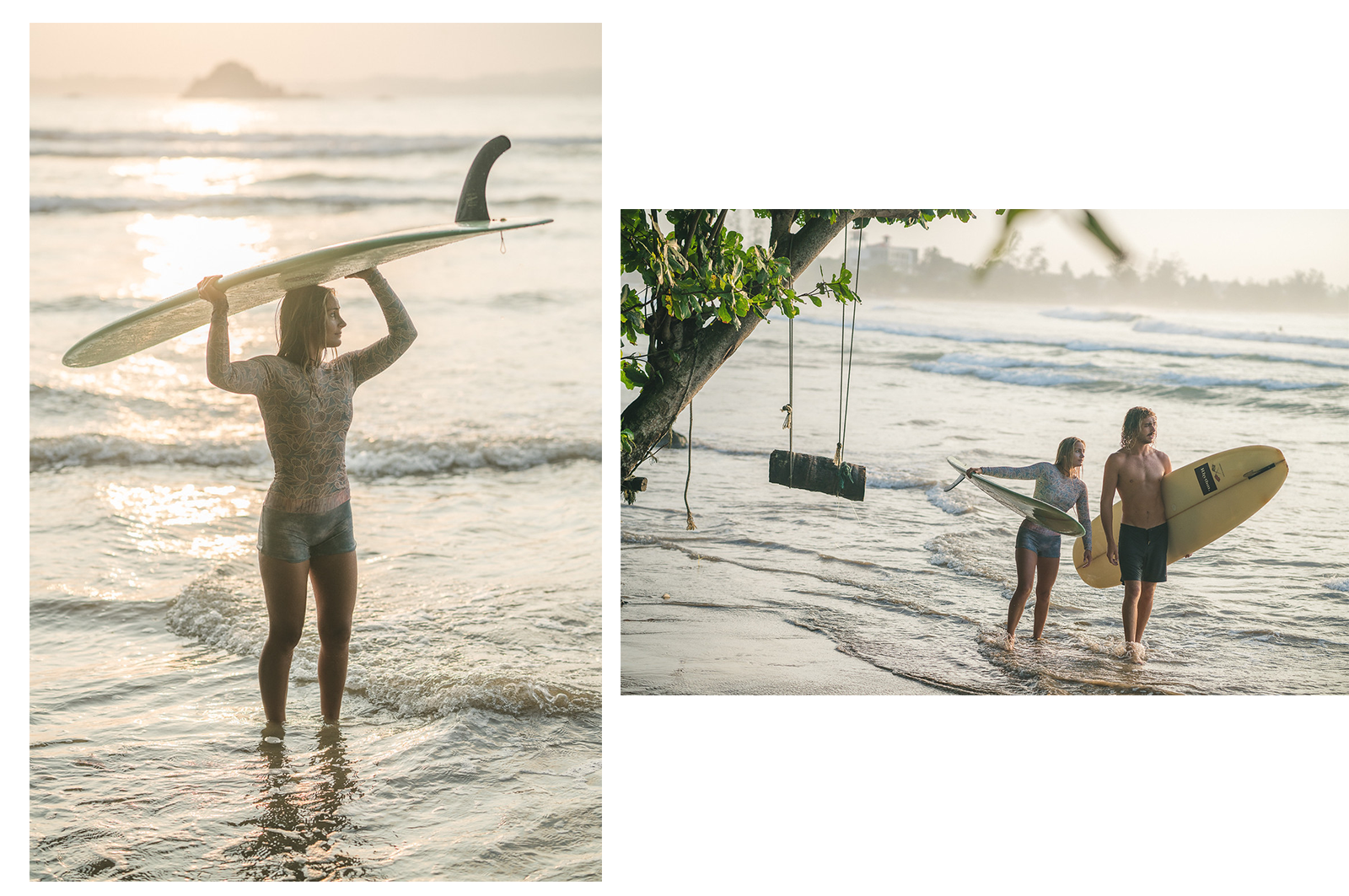 Inside Tip: On bigger days, swim through the channel in the middle of the two breaks. You might even be lucky enough to spot some turtles swimming nearby.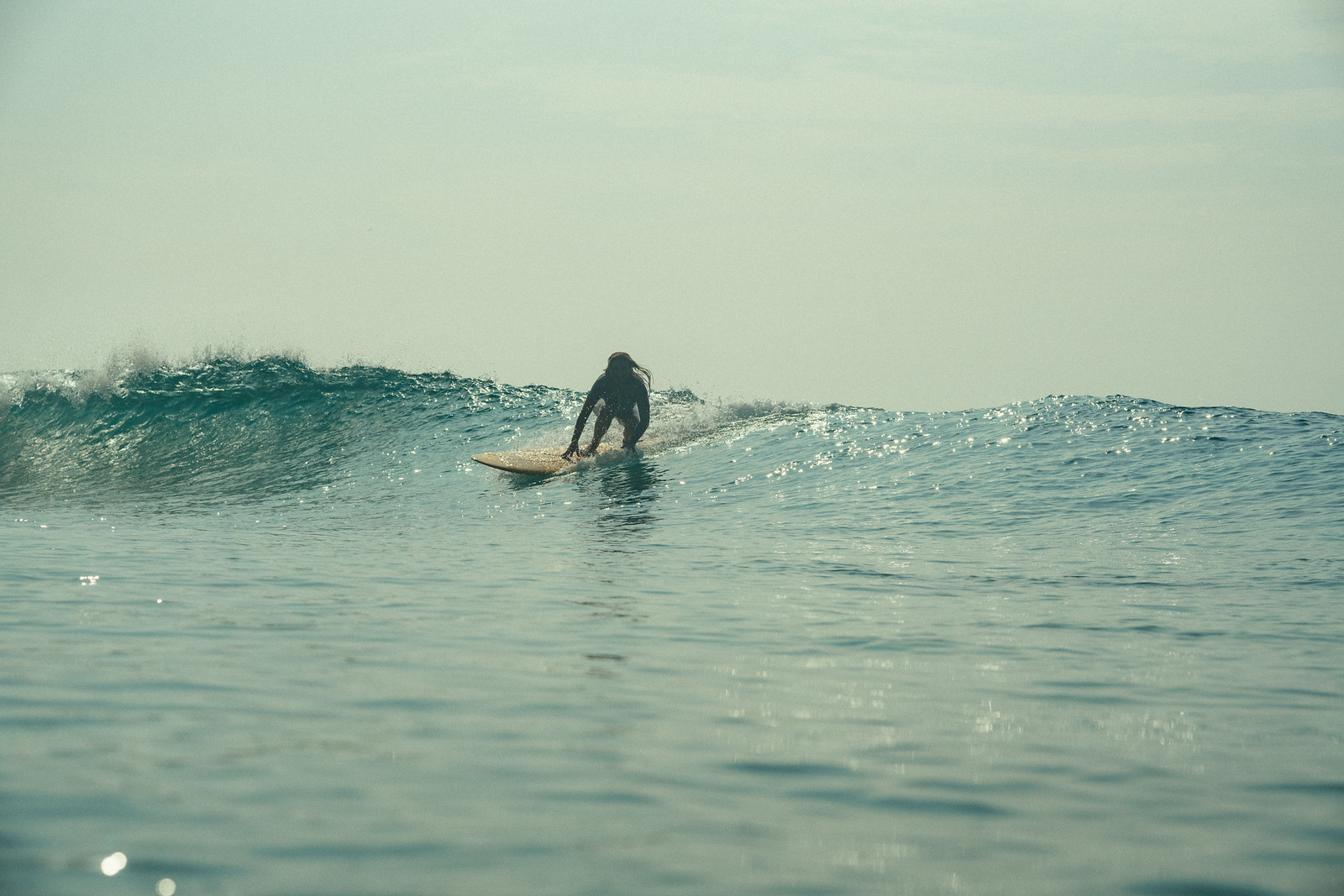 Written by @mollyhenze