Read more on how fashion blogger, Ivana Pirizovich, learned how to seize the day, Sri Lankan style. We had the pleasure of having Ivana as a guest for a week, partaking in our surf camp and yoga retreat. From surfing for the very first time to abundant tropical breakfasts, read her take on the Sunshinestories Retreat.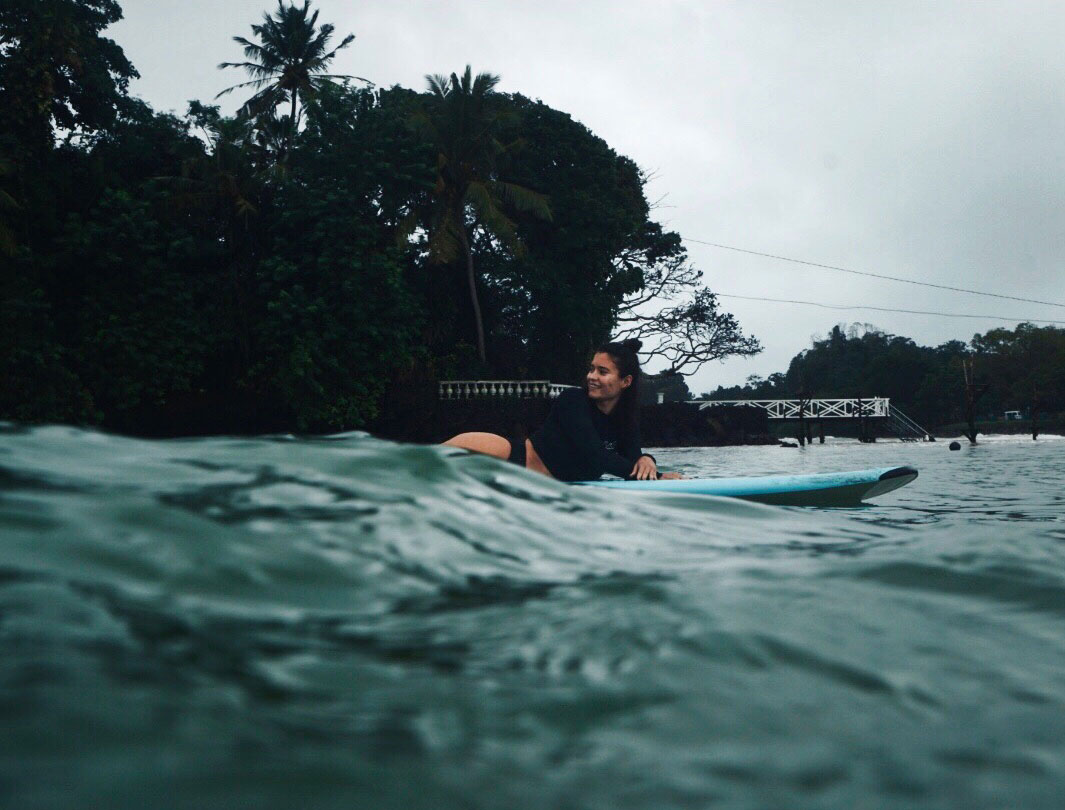 ---
It has been two weeks now since I got back from my life-changing vacation on Sri Lanka – a teardrop in the Indian Ocean. First week of my Sri Lankan adventure was spent at the Sunshine Stories surf camp & yoga retreat located in Ahangama, in the Southern Province of Sri Lanka. As I already mentioned in my Instagram and Facebook posts, my head is still on that magical place and I am still waking up early in the morning to properly "Carpe Diem".
Sunshine Stories is a different kind of surf & yoga retreat, it is located in Ahangama, in the Southern Province of Sri Lanka. Before arriving to this remote colonial villa located in the middle of jungle paradise you will have to start your adventure by organising a private transfer, bus or a train from Colombo Bandaranike Airport. I would totally recommend booking a private driver as most of the times when you book a private ride, you can organise a little tour on your way and make few stops and I would always have a nice stop for a traditional meal somewhere on the way. Here you go, that is your chance to get introduced to Sri Lanka, their crazy way of driving and to see part of the island through the eyes of a local Sri Lankan.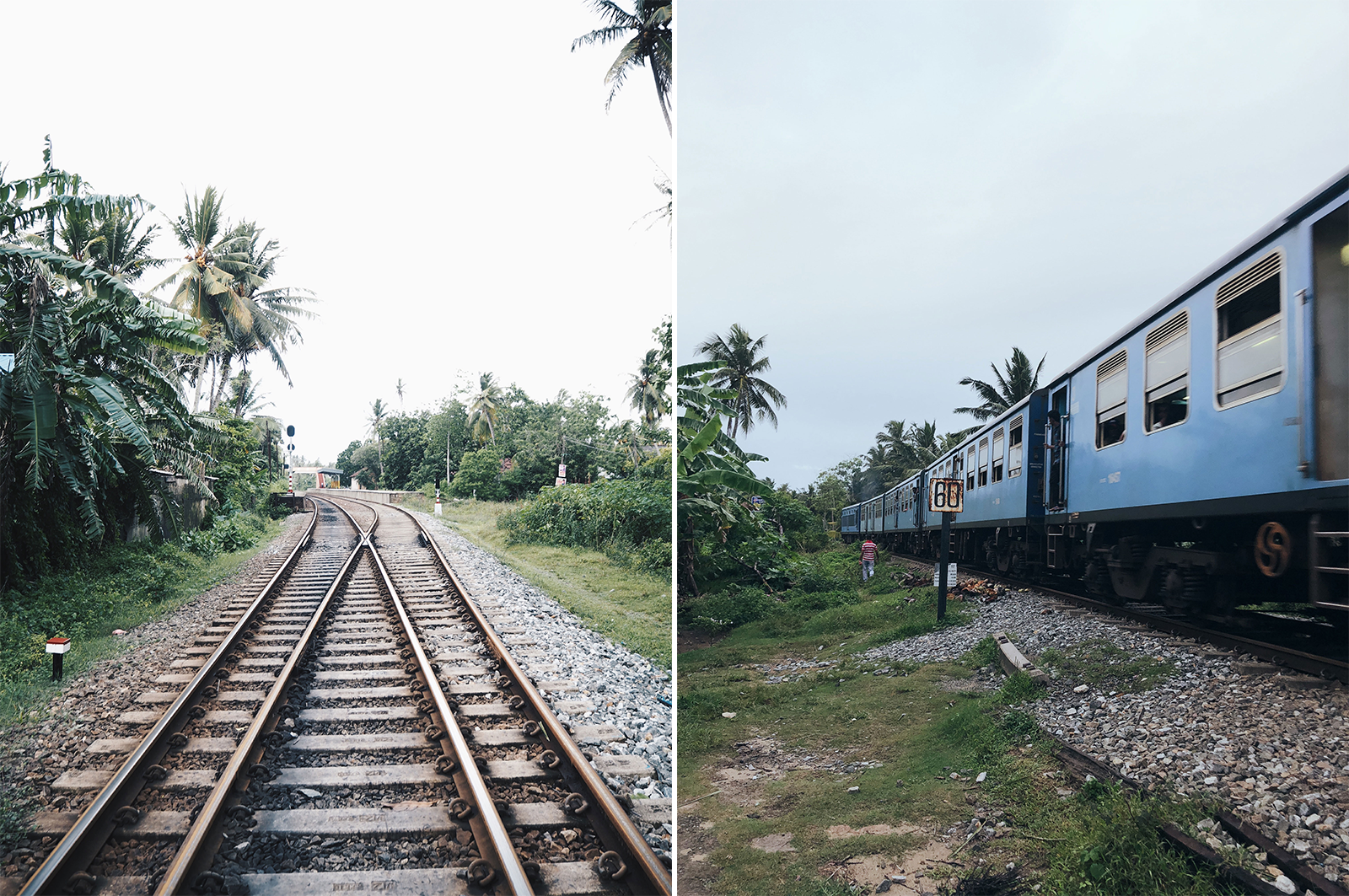 After approximately three hours ride, you will finally get to the Villa and I promise, you will immediately feel like your world and time have stopped. And also, here comes one of my favorite things about my stay at Sunshine Stories – you will get offered a fresh cocount – a newest sweet addiction of mine. And do you want to know the best part? Refreshing coconuts will be unlimited during your stay here. 
I promise, you will immediately feel like your world and time have stopped.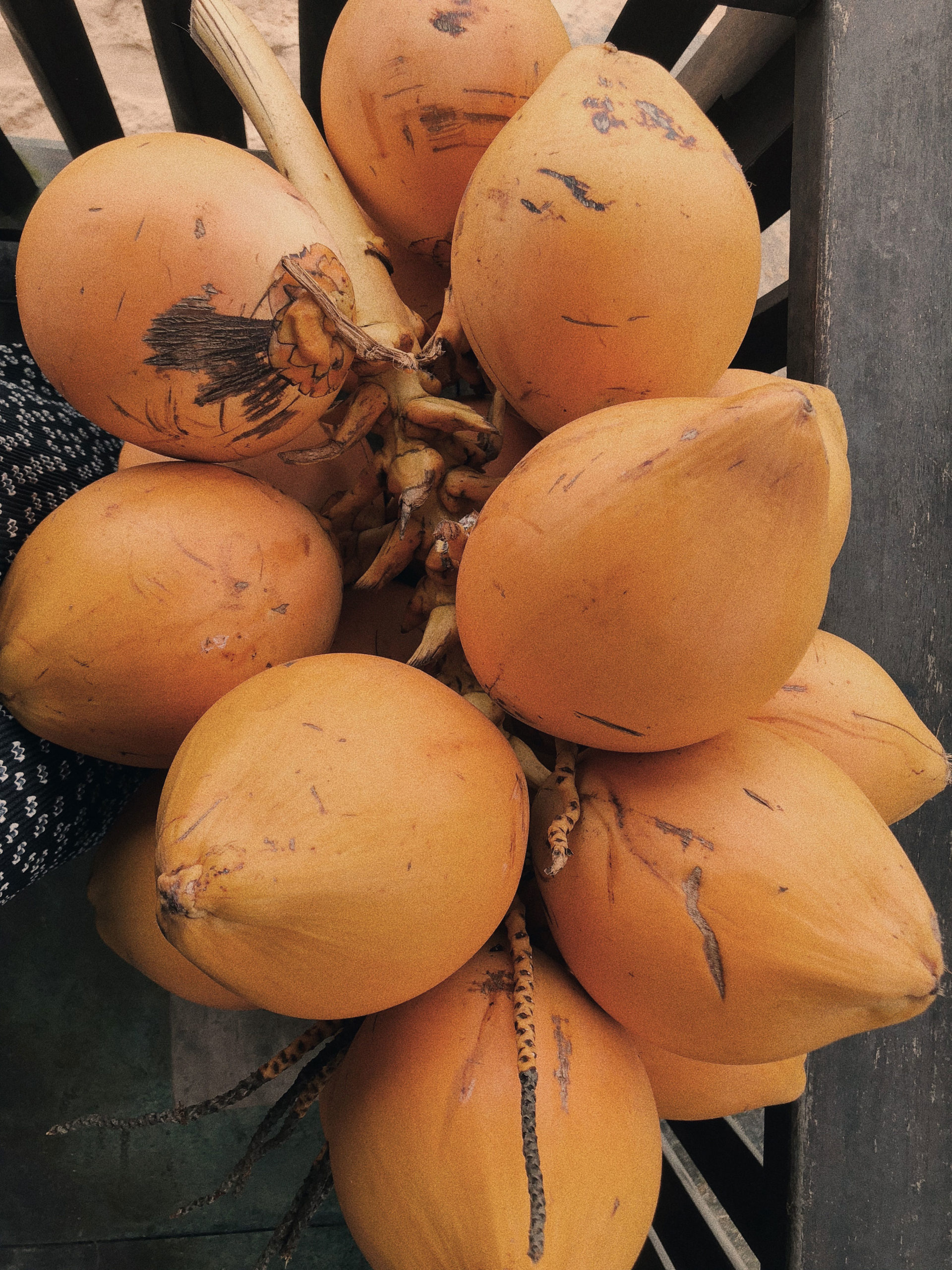 Your stay there will begin with the afternoon Yin Yoga session with amazing Marley Thorpe and she and this class will definitely help you to center your body and soul back after all the traveling you had to take to get here. Most importantly this class will get you ready for the upcoming extremely hardworking and fun week and will help you fight the jet lag. On a first day there you will as well have your first Surf Theory Class with Mitch Wolhunter and as well have the chance to get introduced to your surfing coaches depending on a level of your surfing.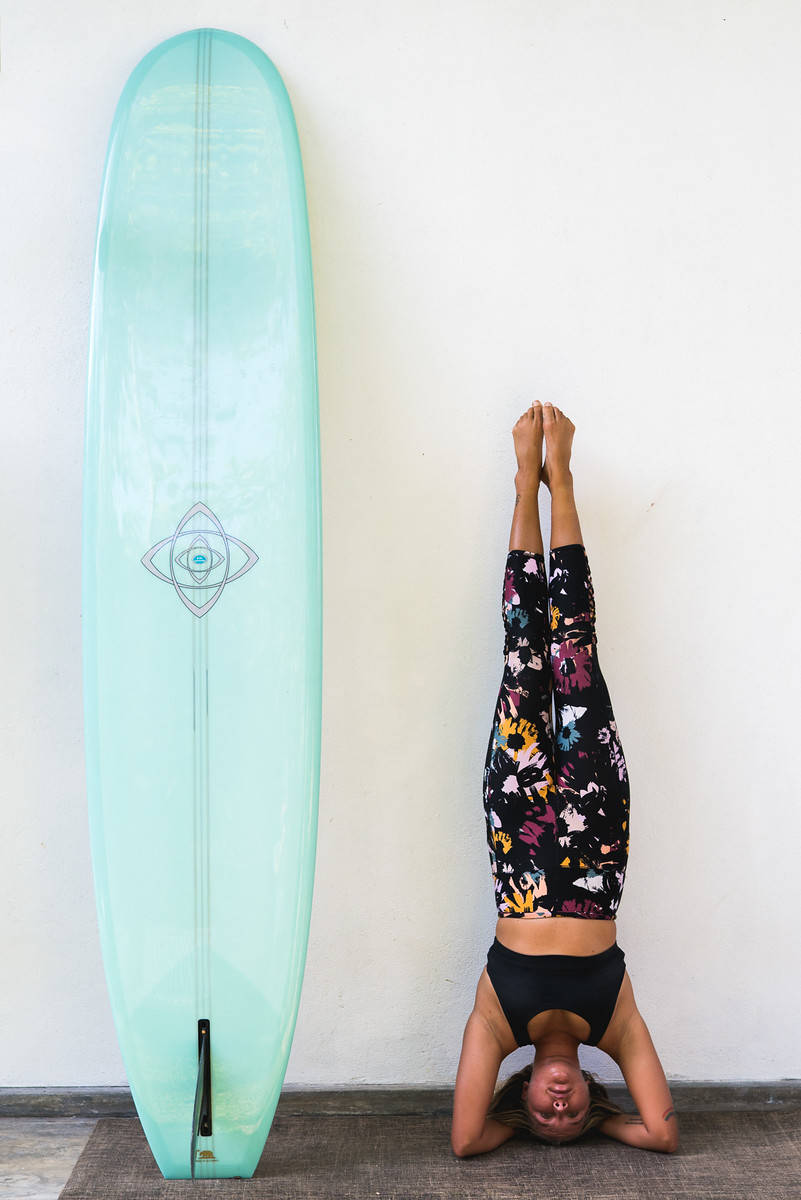 As the week goes by you will find yourself face to face with challenging yourself to the fullest – at least I did. You will probably be up at 5 am already, since you are going to be awaken by the monks chanting in a Buddhist temple nearby – but that is the part of a unique Sri Lankan charm that will get you out of that sweet comfort zone of yours. First activity of the day will be a morning, awakening Yin Yoga session that has the purpose to prepare your muscles, balance and the most importantly your mind and calmness for the upcoming surf lesson. You will read below why, in my opinion patience and calmness are the key to surfing.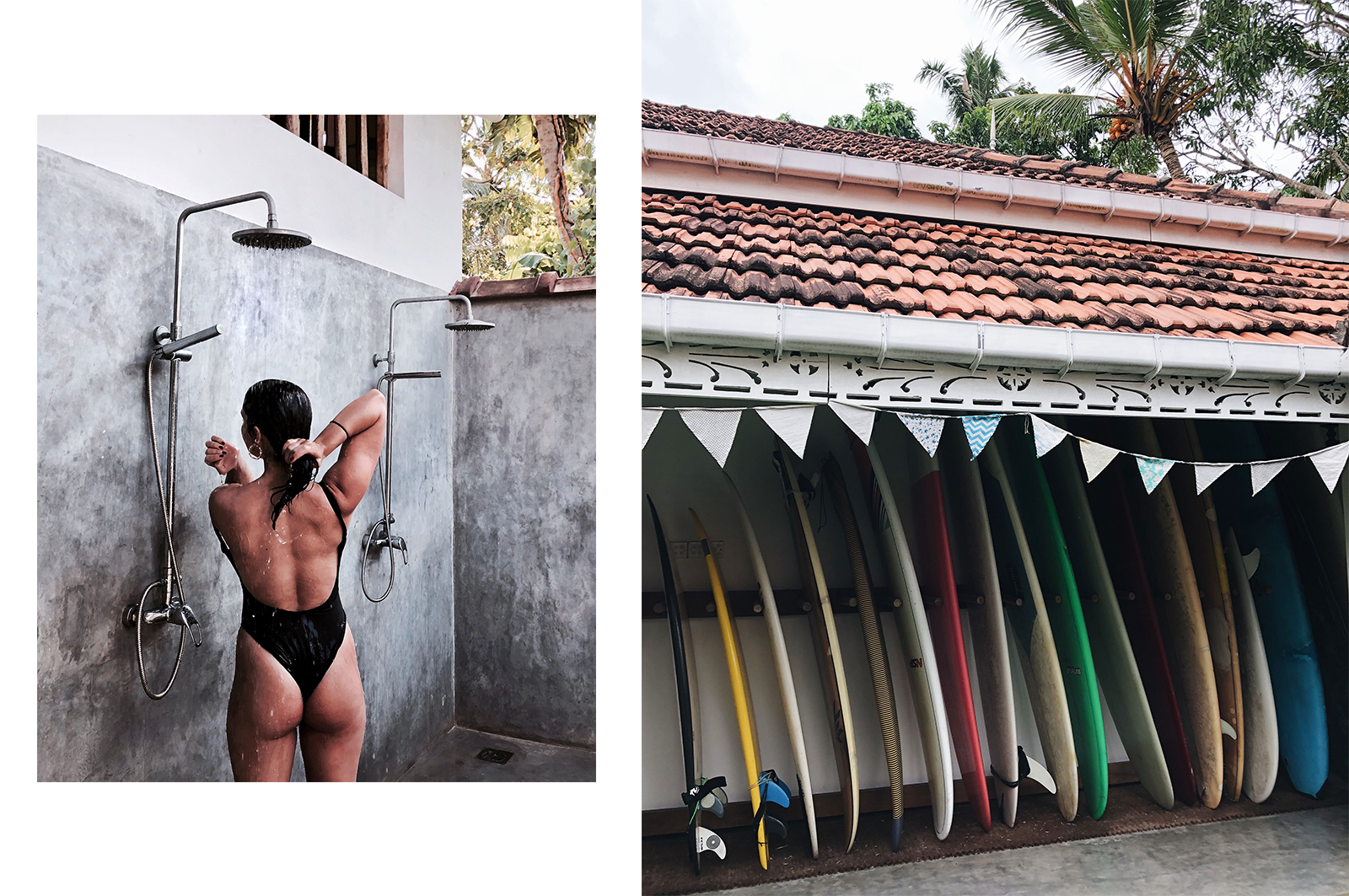 I think everybody knows how important food is to me and that it is probably the main focus of my life. Food, especially breakfast felt like a dream came true. Everything I could ever dream of fruit-wise was there. From the best mango I've ever had in my life to the passion fruit I am seriously so passionate about now. When you get here, definitely try their two ingredient creamy smoothie made with avocados and homemade coconut milk – it is seriously the best and tastes so rich.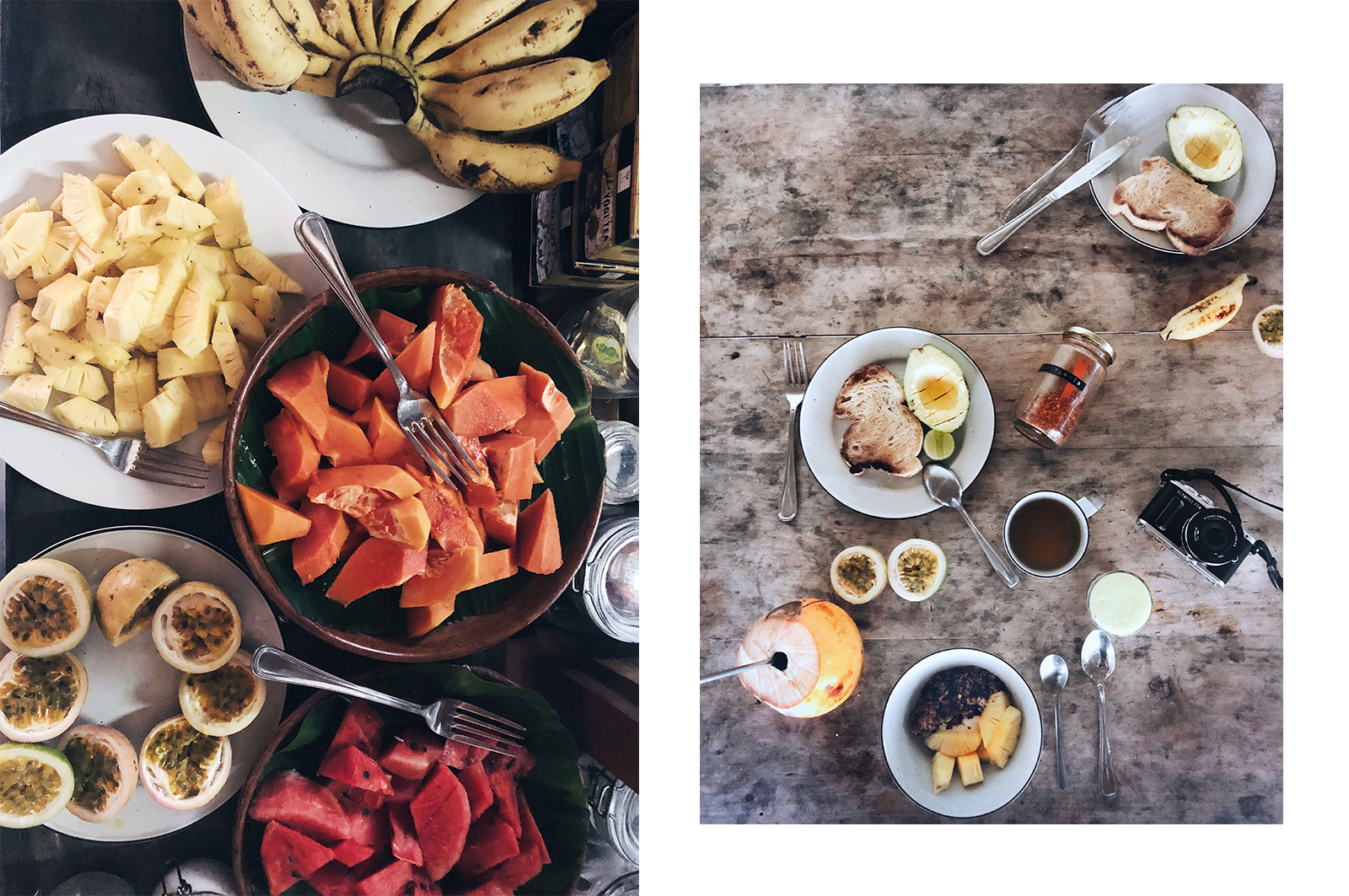 Before the clock hits 8 am you will already be fully awake, energised and ready to conquer the world and you will be heading to the beach with the most charming tuk tuk. The waves really felt like the world to me because I am extremely respectful towards the sea and I was a true beginner to surfing. The coach I worked the most with was Ollie, a Kiwi I barely understood but I still managed to learn the most I possibly could from him – since I was standing up on that board on my first lesson already. I kind of managed to catch that wave and to experience that deliberating feeling of being the one with the wave, I was addicted – immediately. I was really pleasantly surprised how all of my fears – of deep water, sharks, rocks, stream, other surfers were just gone. Let me reflect on a thing I just wrote – I am a great swimmer, but even at the safest sea on planet, Adriatic, I have that respect towards the deep water. The most valuable thing that happened to me while surfing with the Sunshine Stories coaches is that all of my fears were completely gone, in a split second.
I would love to highlight the day I was training with the famous Mitch – one of the managers of Sunshine Stories and as well a hilarious guy who wants to be taken really seriously during the surf theory classes. That day was my third lesson and I was surfing on a different side of Weligama. After failing multiple times, after paddling for nothing I ended up getting hit in the head by my lovely board. And everything happened because I was frustrated and wasn't being patient, and as well, wasn't listening to my coach. I got hit pretty bad, I even got dizzy and I honestly felt like I am about to bleed. And that was pretty scary! But something in that moment just switched – I forced a smile on my face, got even more fearless and stubborn and just started to paddle back.
This was my favourite surf lesson of the week. That day, as I said – I didn't manage to catch a single wave, I am not even sure if I managed to get up. No, instead of that I got hit but still kept a smile on my face combined with a little bit of stubbornness because Mitch, waves and good old sea taught me a valuable action – patience is also a form of action.
Patience is also a form of action.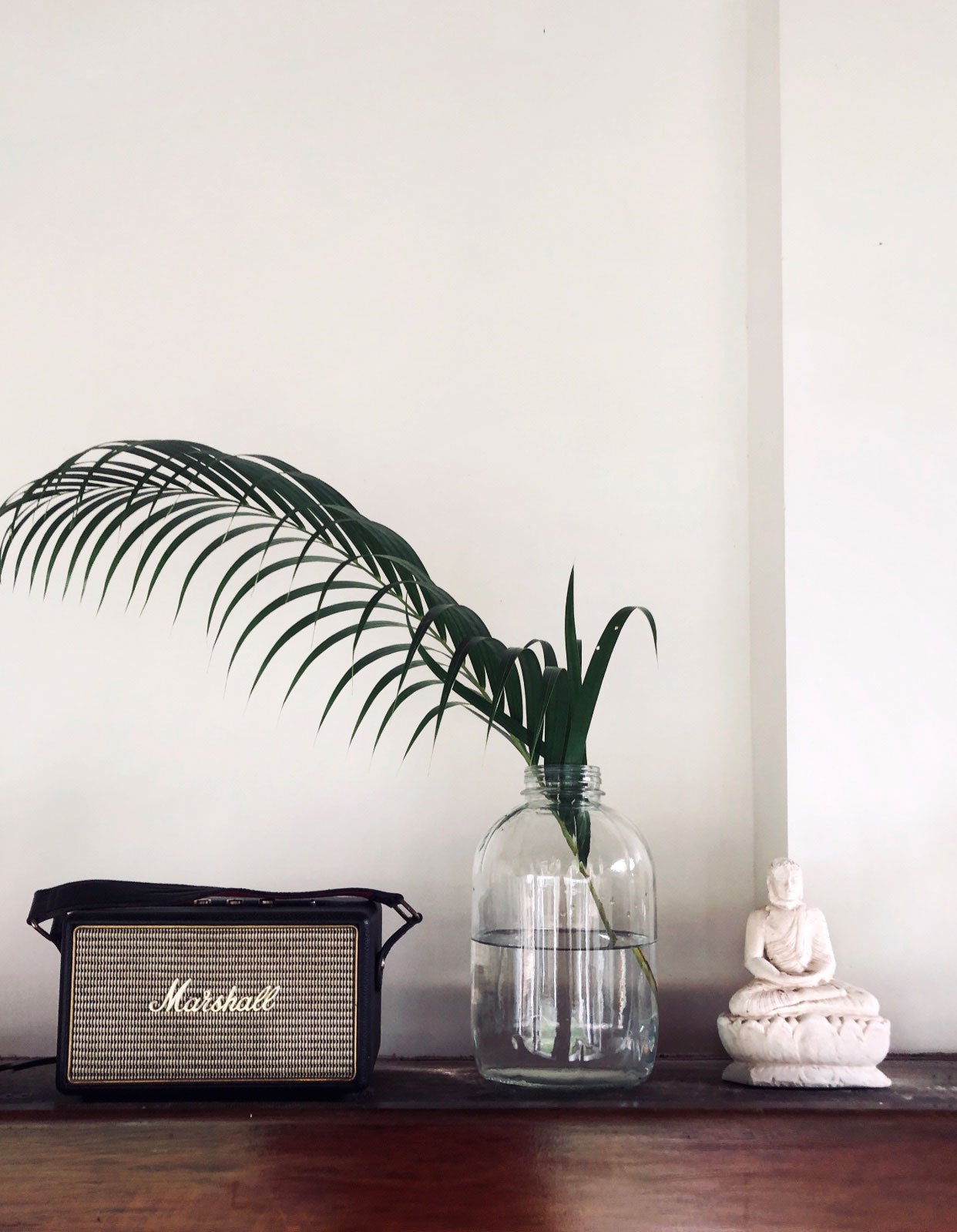 After the surf lessons we would be all tired and everyone was just waiting for a healthy and delicious lunch and the most fun and extremely helpful surfing video analysis. After the short rest we would have another yoga session and I found that very helpful in combating a siesta. I was pretty much affected by the need for afternoon nap – I am a Mediterranean girl and we pretty much can't live without it. I am so happy how much I progressed in my yoga practice during this week – especially with the staying calm and in meditation. I also learned something new, I got the best advice meditation wise – to imagine I am painting – that I am holding a brush in my hand and painting a picture. And I have to admit – it really helps me a lot to stay focused and let it go in meditation.
Surfing was an eye opening experience since at the moment I faced all of my fears – magic happened and all fears seemed so little and were gone and I felt so free. I felt so free after I decided to let it all go.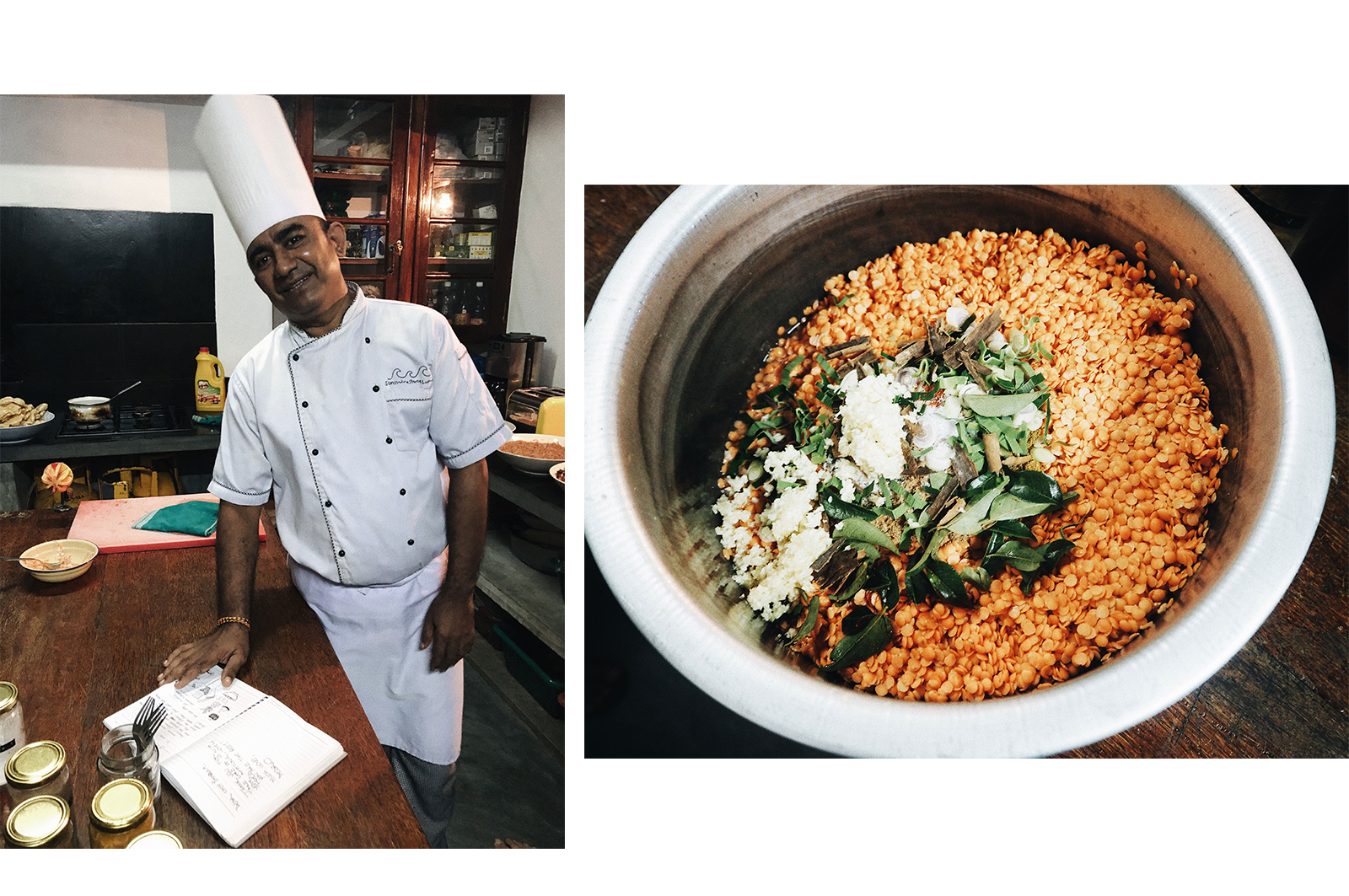 One of my favourite nights was traditional Sri Lankan curry cooking class with the cutest chef Bandula. The best salad I can't wait to recreate is coconut oil fried aubergine salad with lime dressing – so simple and so delicious.
Week at the Sunshine Stories was an experience and really inspiring since it forced me to comfortably step out of my comfort zone. I got there as a little princess and I came back stronger and more aware of myself. Surfing was an eye opening experience since at the moment I faced all of my fears – magic happened and all fears seemed so little and were gone and I felt so free. I felt so free after I decided to let it all go.