We recently welcomed Karson Lewis, a long boarding sensation from North Carolina to run a workshop at Sunshinestories. She rides for our good friends over at Bing Surfboards and shares our love for The Seea's suits.  On below photos she's riding a 9'2 California square tail and a 6'6 Raven.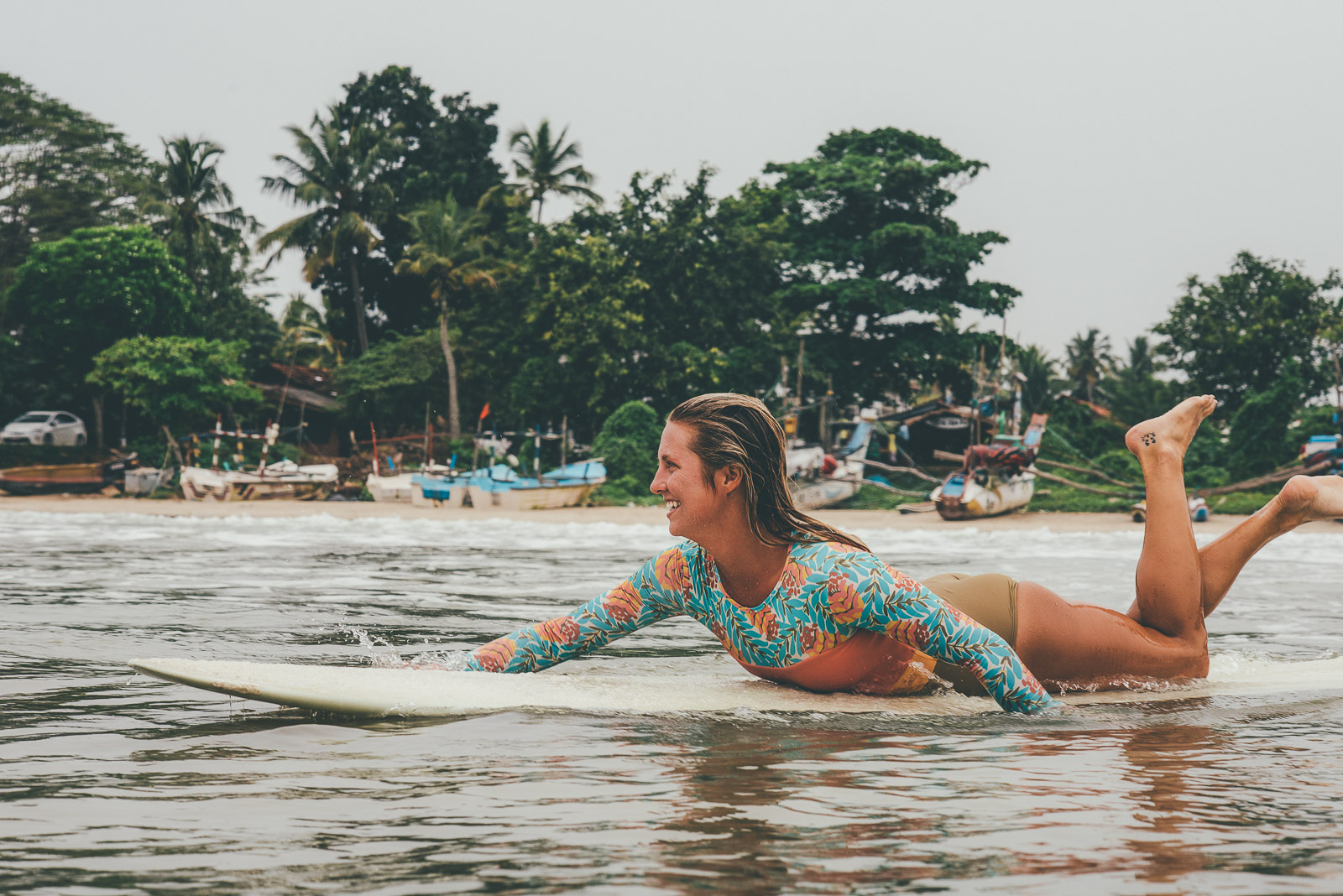 How was your week at Sunshinestories?
I had an absolute blast! It was my first experience running a workshop in this way and I loved every minute of it. It was great fun heading off with Kelly each morning to find mellow waves along the south coast. Kelly has such a relaxed style and it was great to see her progress throughout the week. We've definitely become life long friends and I'm looking forward to surfing with her again in the future.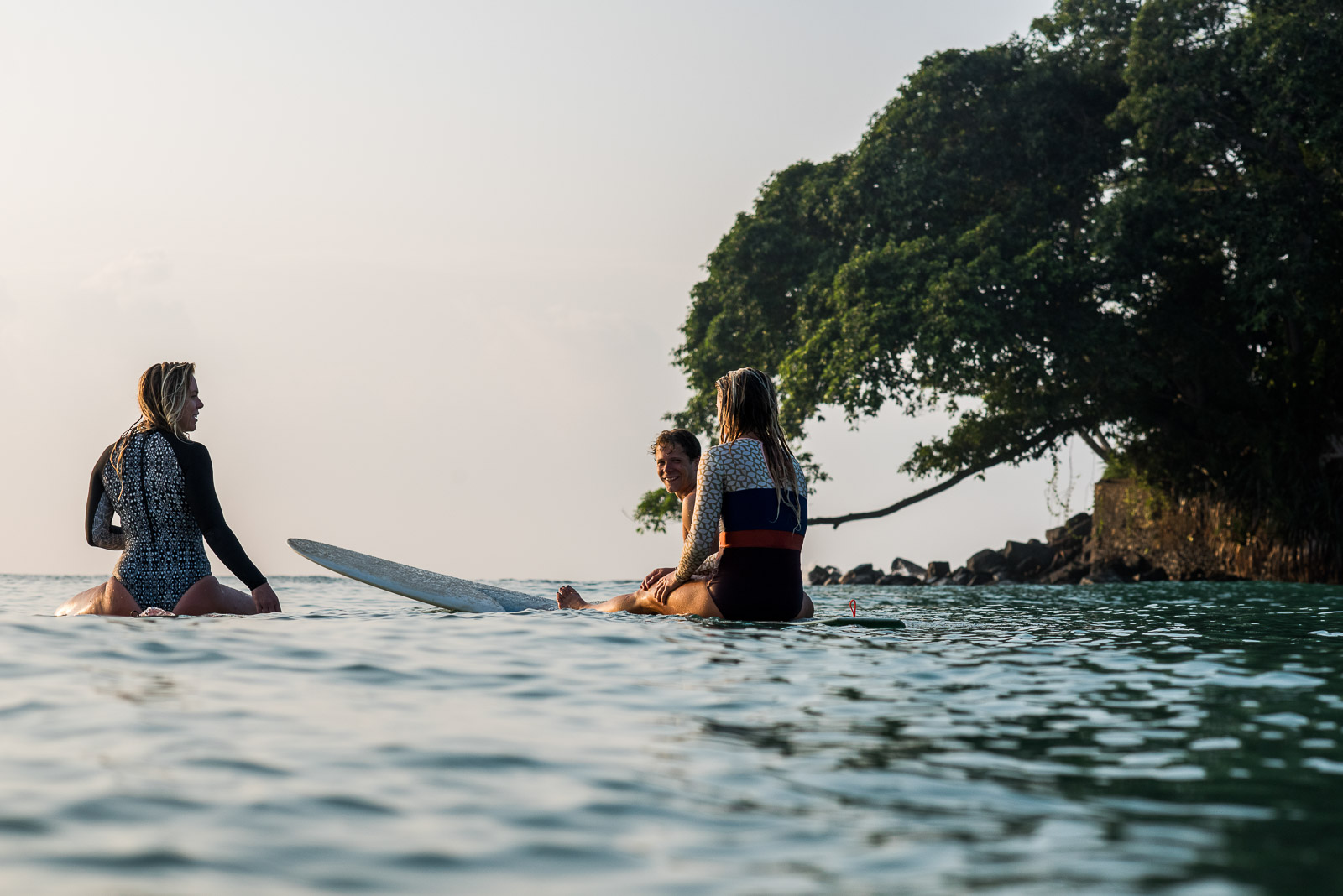 What's your surfing background?
I first learnt to surf when I was 6. I started standing up on my boogie board so my Mum decided to put me in a surf camp the following week. It was the best week ever! My home break is South End, Wrightsville Beach in North Carolina and it's still one of my favourite places to surf. I've been teaching surf lessons since I was 11, it just feels like such a natural thing to do and a path I'm so happy I get to live. I began solely living through surfing about a year and a half ago and wouldn't change a thing.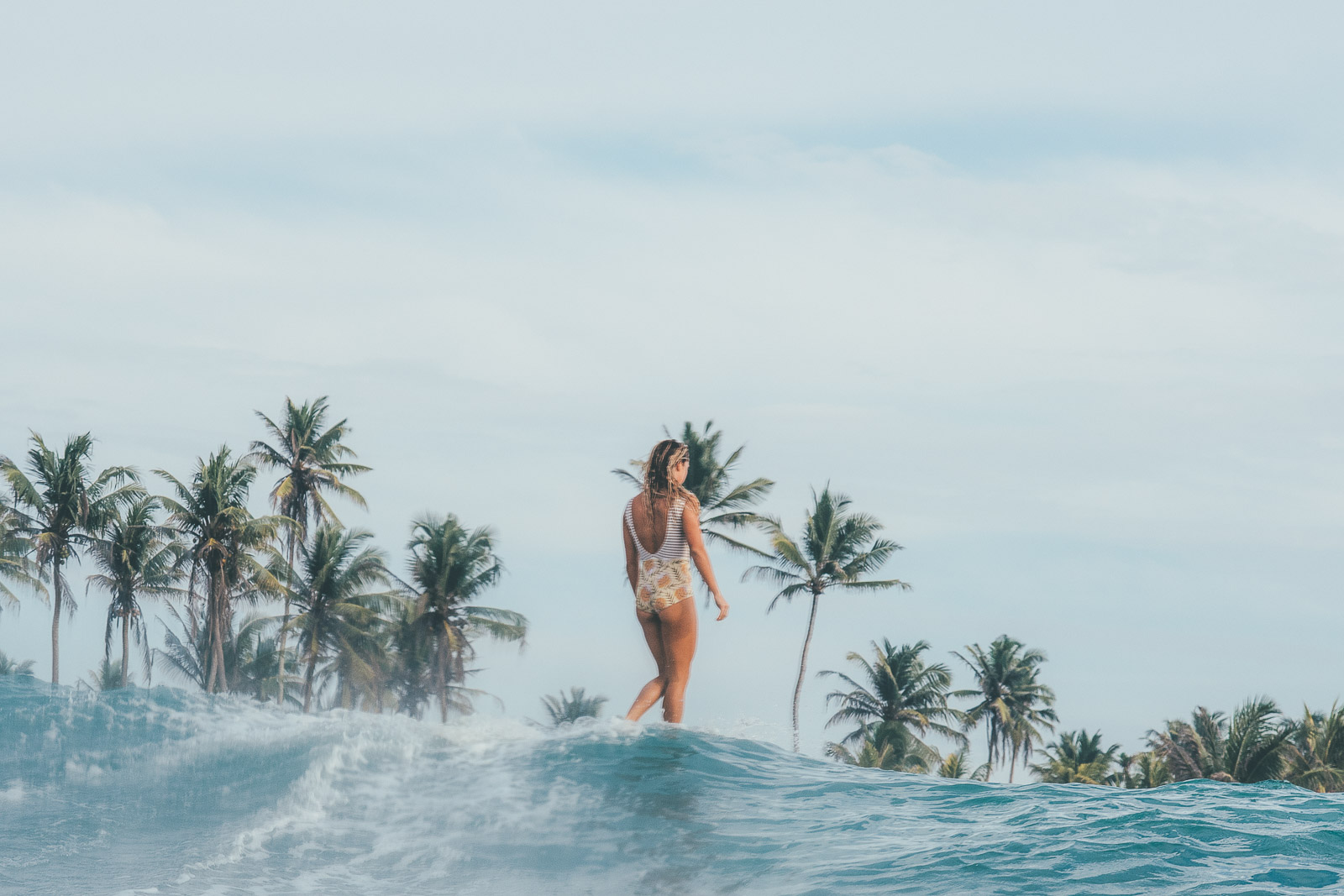 Describe your style of surfing:
I'd say my style of surfing is very old school logging, mostly on fishes and single fins. I have to remind myself to slow down occasionally and balance out my high energy levels. I think I'm starting to learn to become more graceful in the water.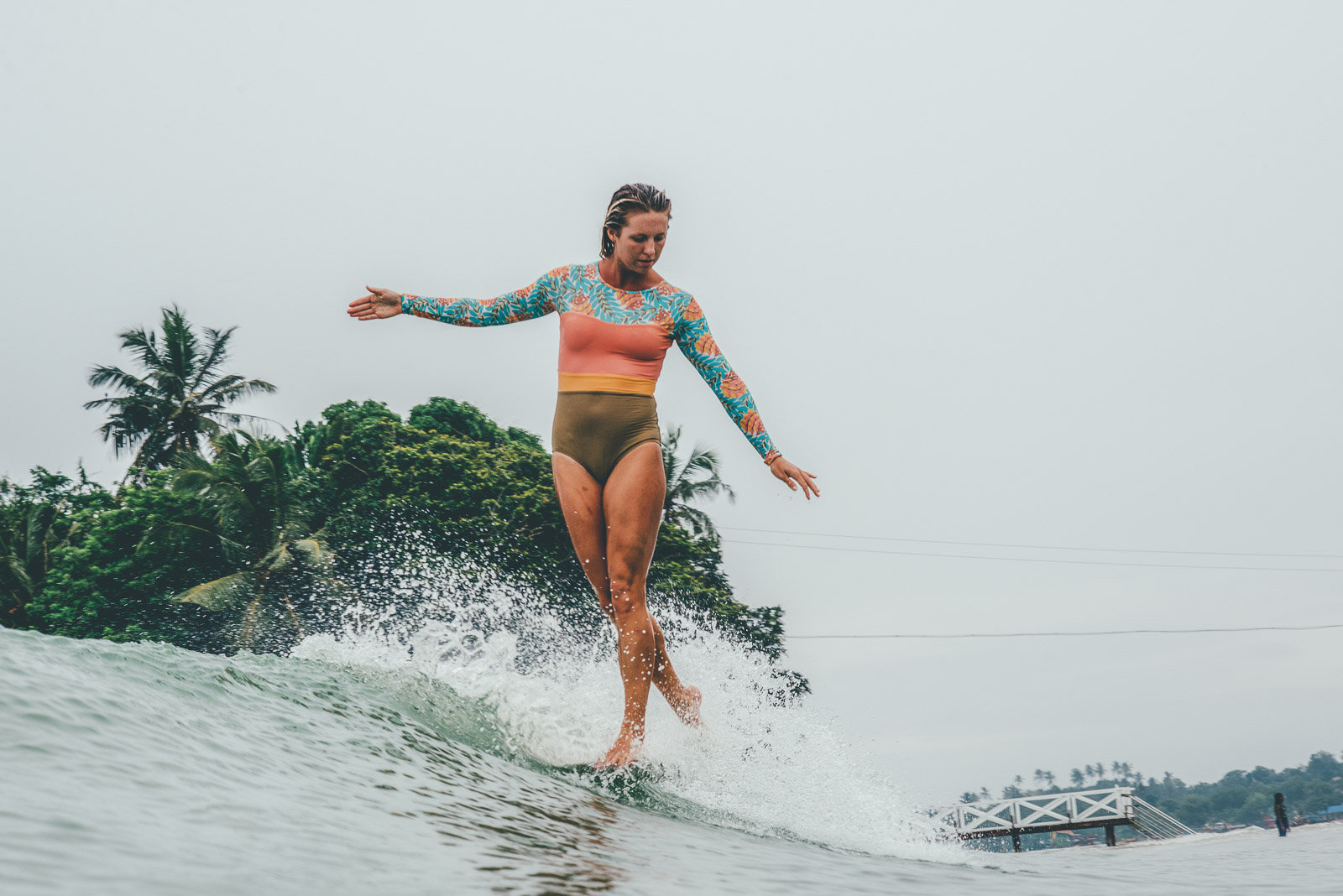 Where in the world has surfing taken you?
Coming to work for Sunshinestories is actually my first time ever leaving the country. My travels through Sri Lanka have been really eye opening so far, for me as a human and for my surfing. In the states though I've spent my fair share of time in California, Puerto Rico and the southern states of the east coast.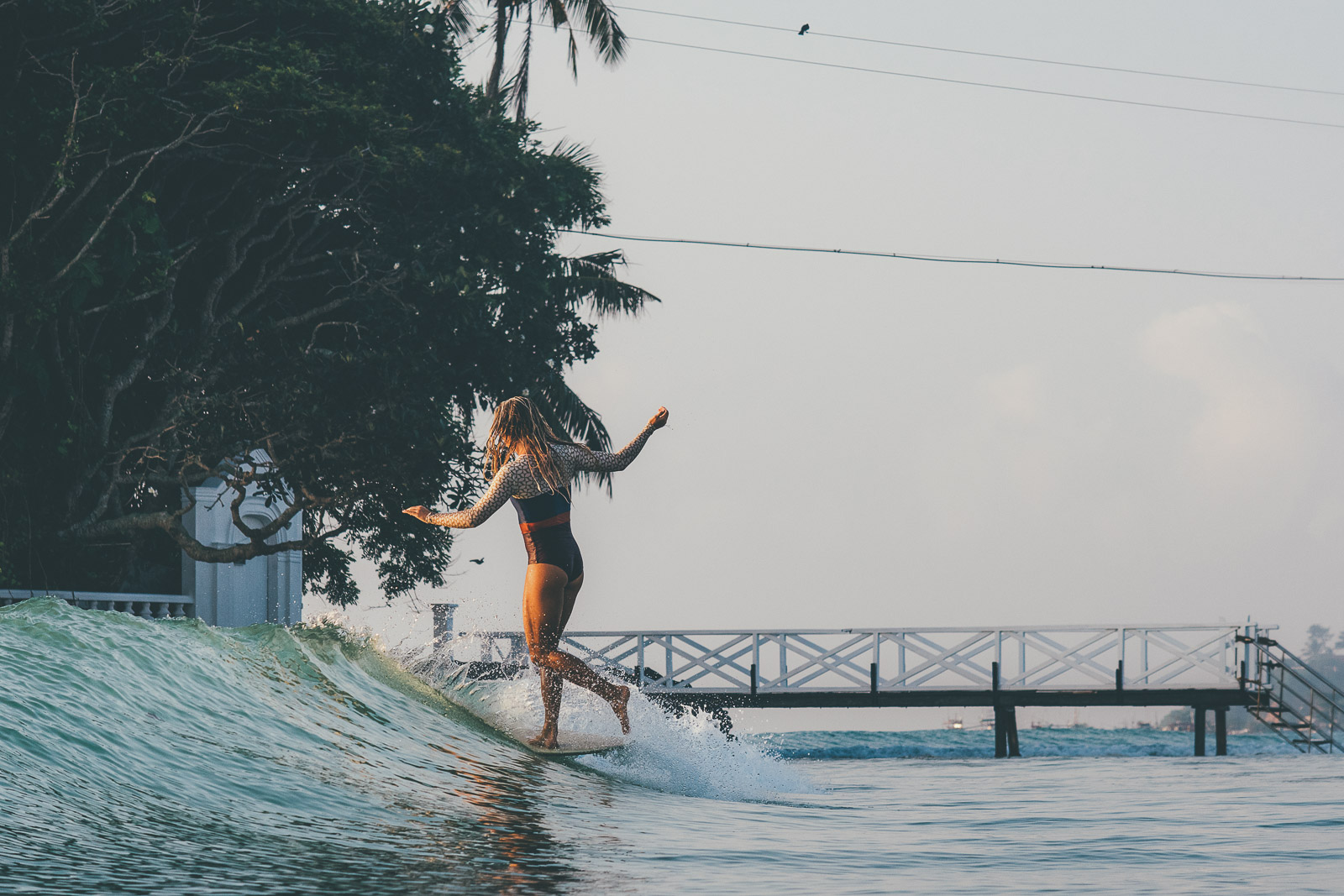 What do you get up to when you're not surfing?
I love to run as an alternative workout and find it helps to increase my stamina. When the waves are flat there's nothing better than catching up with friends over good coffee. Since arriving in Sri Lanka I've been exploring lots and getting lost in the jungle. It's a bonus when you find fresh mangos and pick them straight from the trees. I've also been doing a lot of yoga here. And, of course, taking photos of this incredible place. (I don't mind the odd Instagram scroll too!)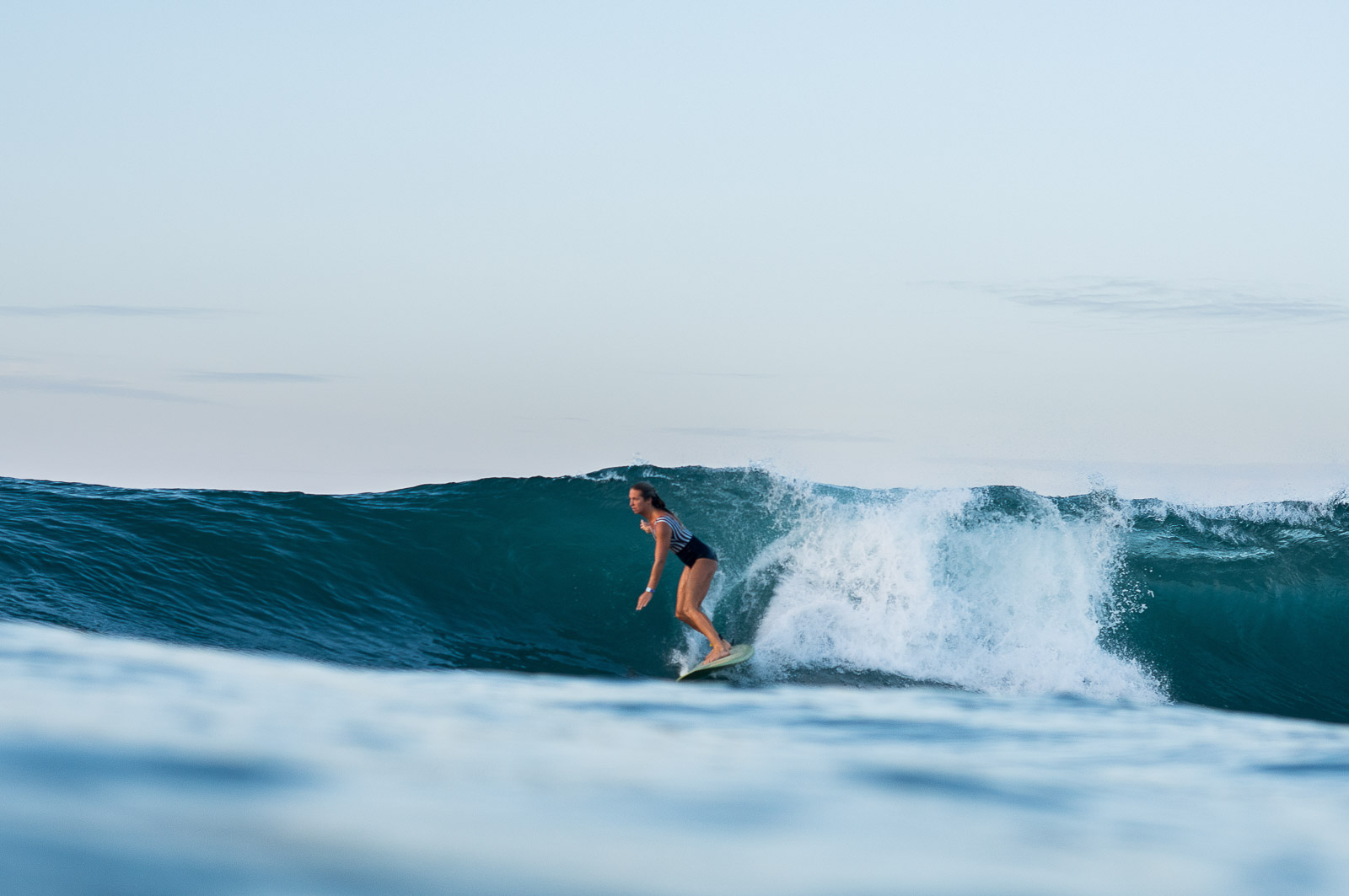 Who are your surfing idols?
One of my biggest inspirations is Belinda Baggs for her grace and beauty whilst riding any wave. She's got such a unique look which I truly admire. Ryan Burch also has great style, he's got this ability to perform so well on any piece of equipment in the right conditions.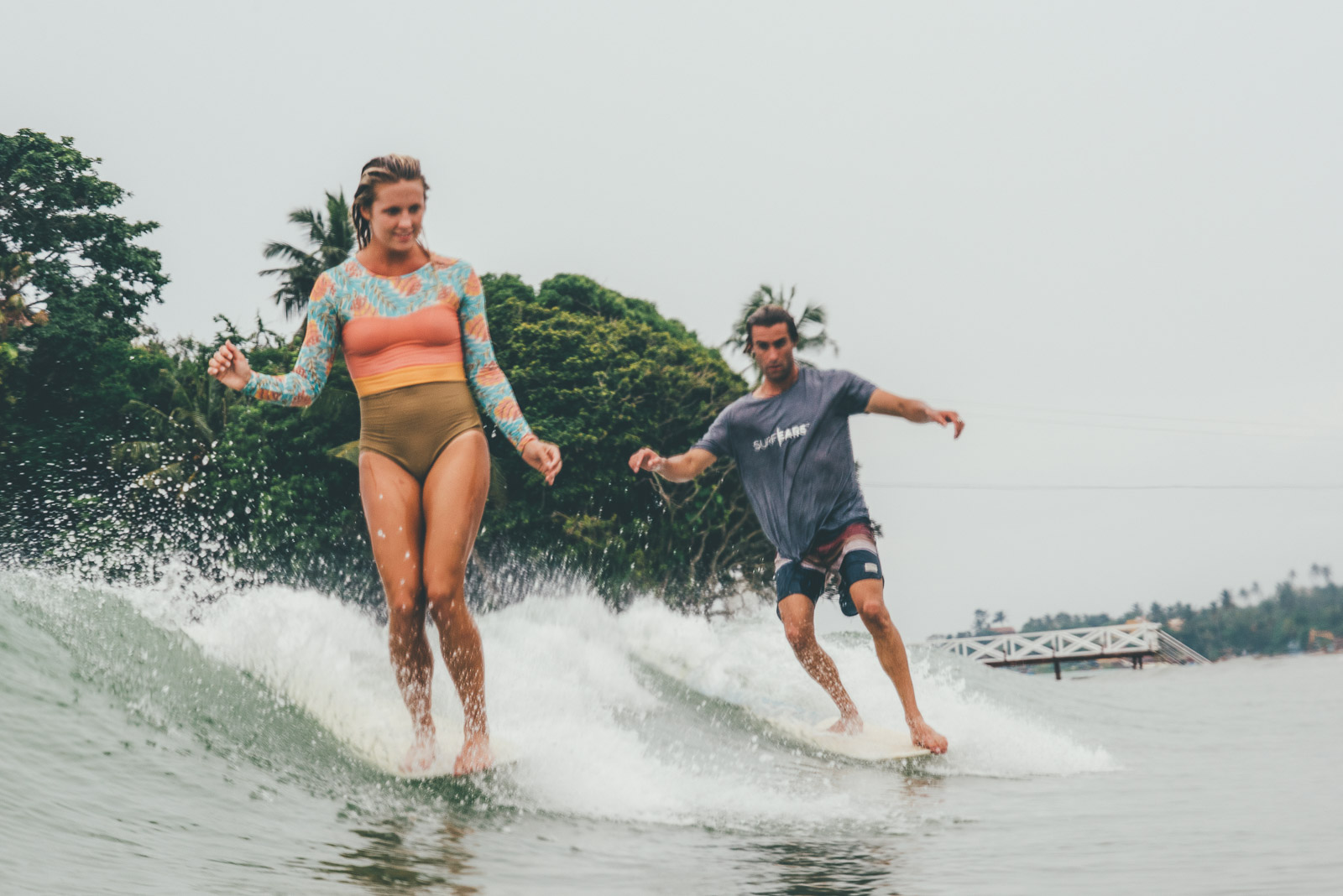 What's your favourite thing about Sri Lanka?
My favorite thing about Sri Lanka is just about everything! The delicious food, the variety of waves, but mostly the amazing people that live here who are always willing to help and do their best despite the language barrier. I've had some legendary tuk tuk drivers since I first landed and my time here definitely wouldn't have been the same without them. Oh, and I need to mention the sunrises and sunsets… they are just epic. The sun looks so much more vibrant and closer here, almost as if you could reach out and hold it. There's something special about golden hour here too, it's more pink than gold and absolutely mesmerising.
All photos by Mitch Fong. See Karsons instagram here.