Welcome to Lanka Land, where surfing has no end, where schedules are defined by desire, where adrenaline is aplenty. Our resident photographer, Lachlan Dempsey, and our surf coach, Oskar Albrektson, are quite the daring duo. Any spare moment to themselves is spent in the water or trekking through various parts of Sri Lanka on a mission for waves. With less than 24 hours to spare, the two embarked on a mini-holiday session to a gem in Sri Lanka – Hiriketiya Bay.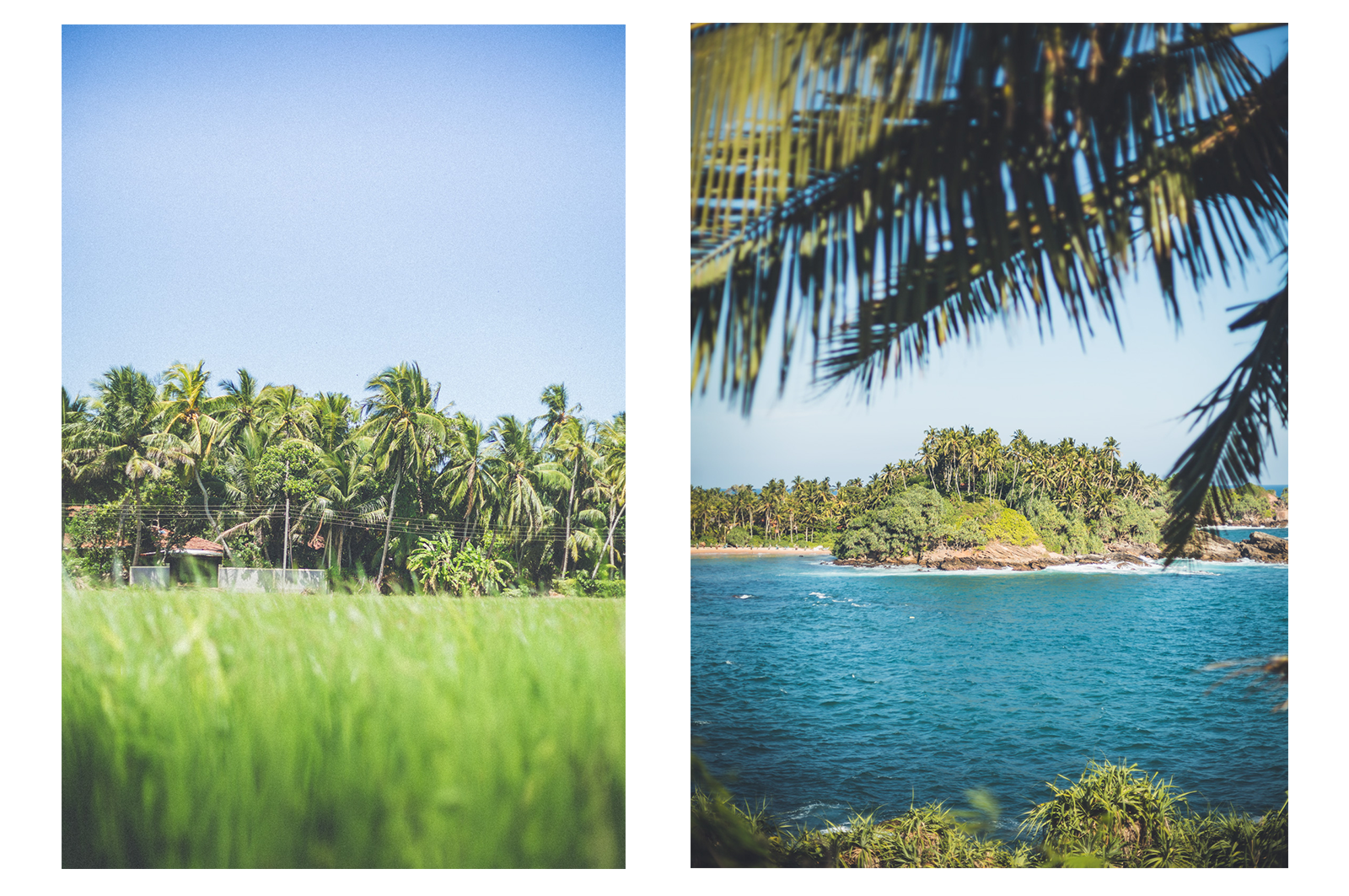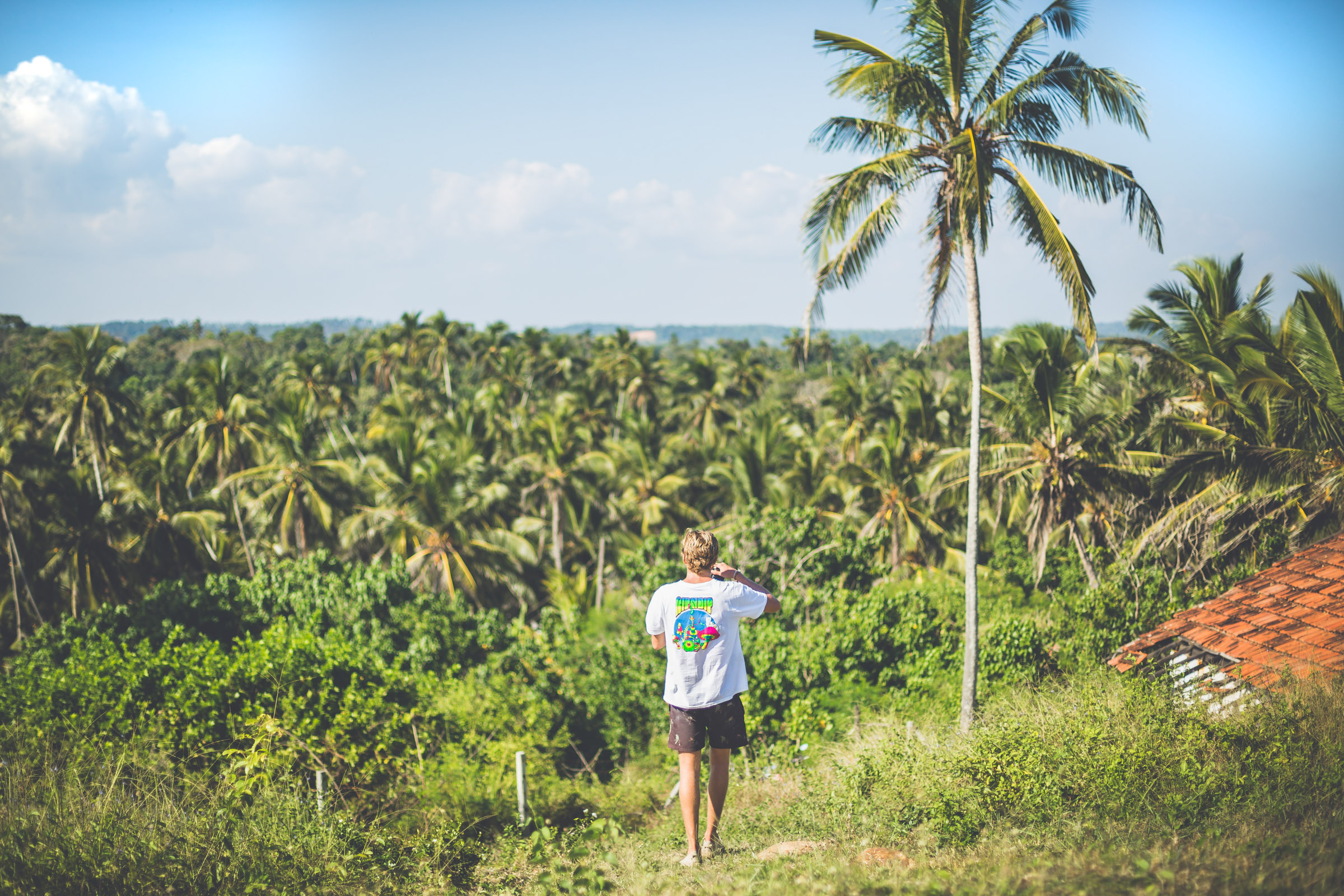 The journey kicked off with a scooter ride Tuesday night through the sleepy fish town of Weligama, through hectic Matara, all the way down to a tiny, tiny, bay locals and travelers alike know as Hiriketiya. Let me preface in stating Lachlan's bike skills were learned here in Sri Lanka, paired with Oskar's 15 years of bike experience – it made the roads through Matara an experience that will leave your hair on edge. Matara is a bustling city, with traffic to match. Weaving in and out of honking busses, purring car engines, and scooters will have all your five senses on high alert.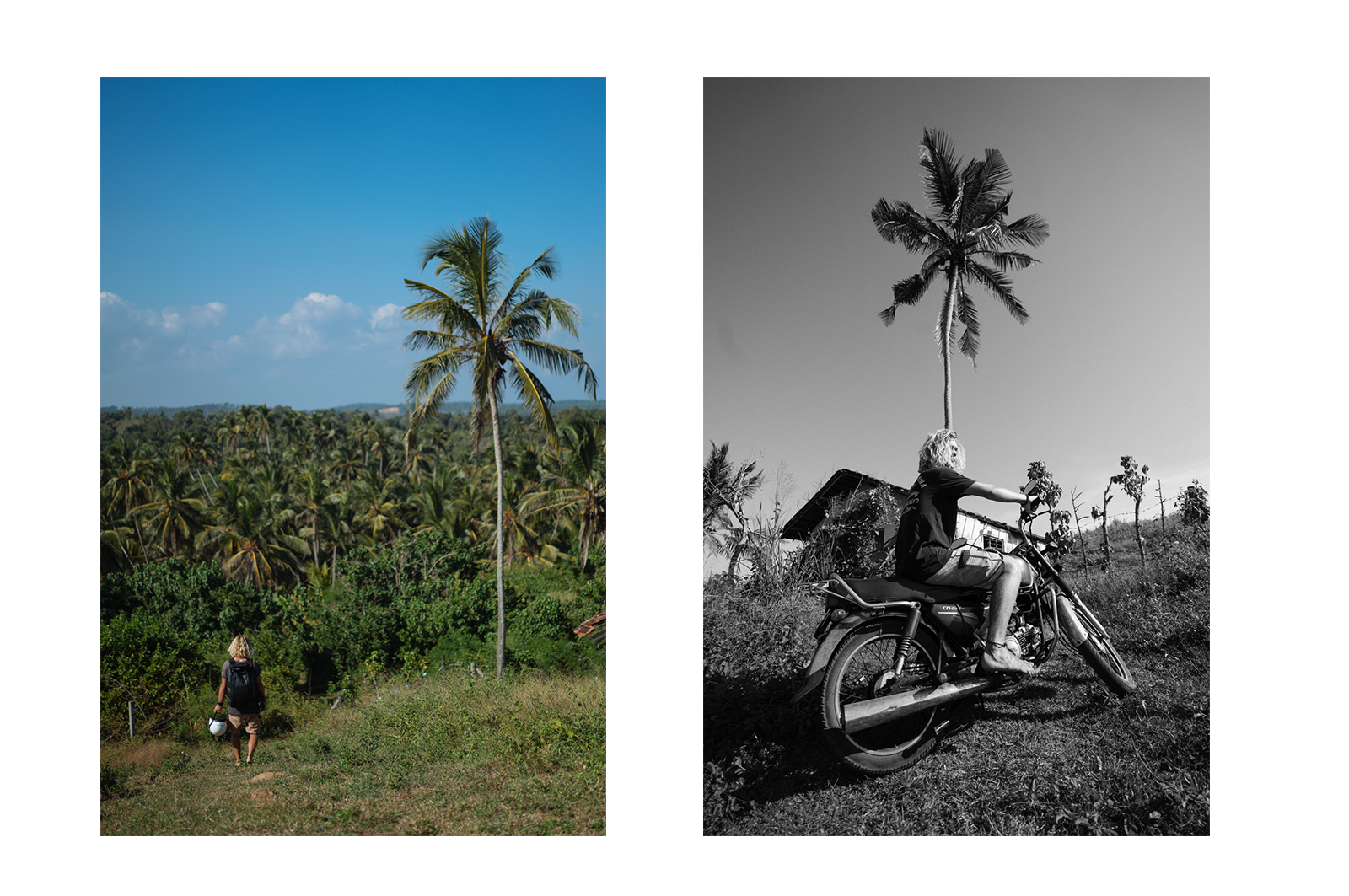 After making it through Matara safe and sound, the roads get pretty cruisy, passing rice paddy fields, farms, and idyllic beaches along the way. They dropped straight into Hiriketiya, also called "Hiri". Initially told they had rooms, Lachlan and Oskar were ready to kick their feet up, rest, and surf for the remainder of the day. Unluckily (or luckily, as adventure would have it) the guesthouse they had booked were over booked, leaving these guys in a bit of a pickle.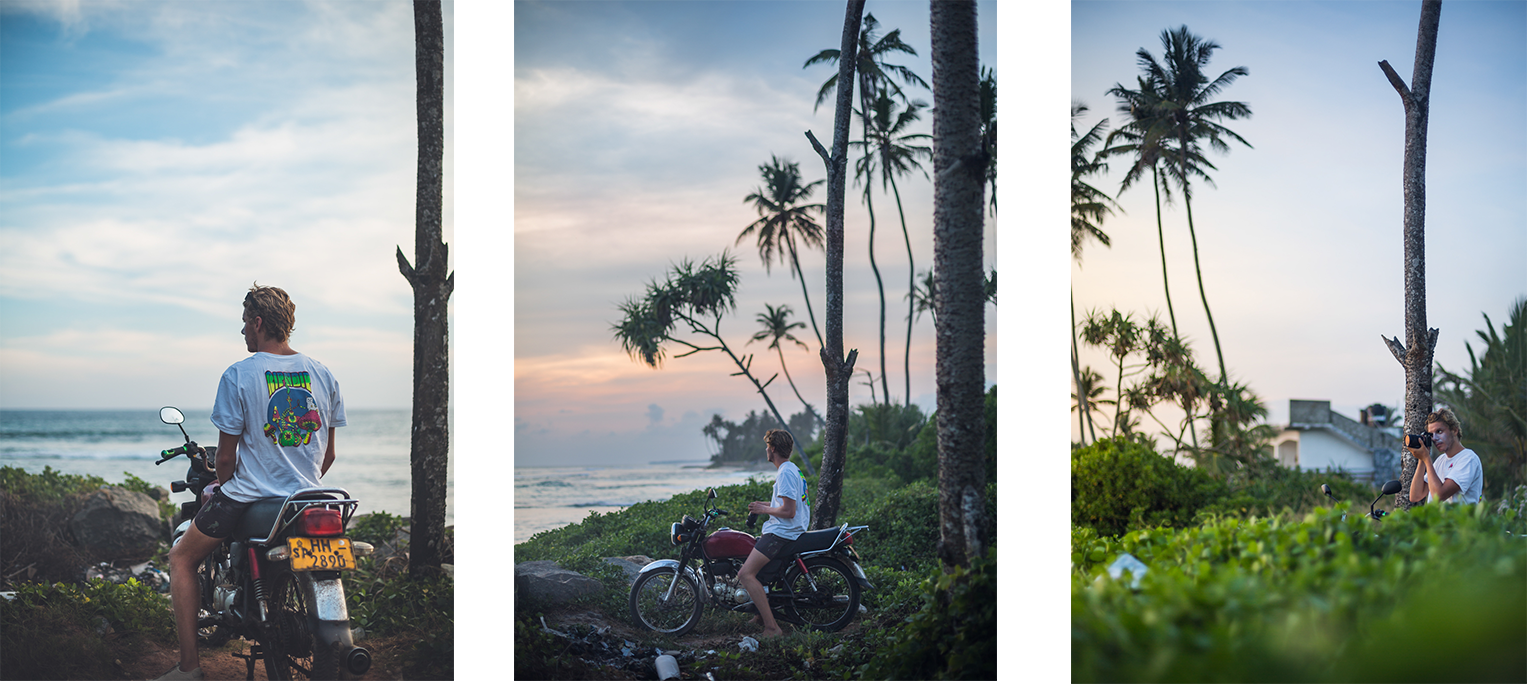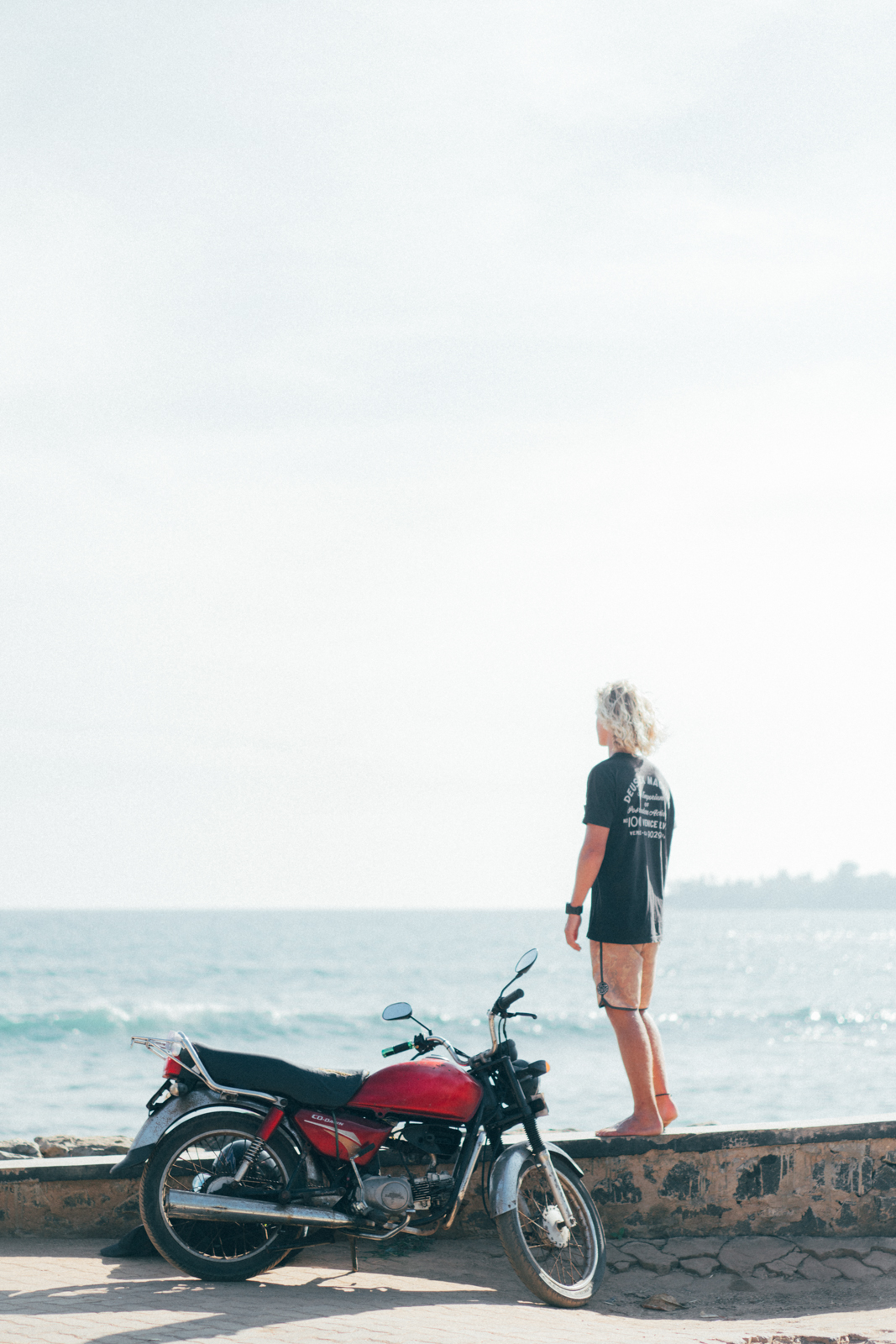 They spent the next hour searching for places to stay, only finding everywhere booked up without a single bed left. It was getting dark and cold (cold relative to Sri Lankan temperatures), so Lachlan looked around at a man standing next to him and asked if he had a place to stay. With a head bobble indicating yes, Lachlan and Oskar were on their way to their home for the night. They followed the man from house to house, without finding a room to stay. On the third home they found, there was one room open with a double bed. But two dudes, one bed – you do the math. Oskar won himself a mattress on the floor.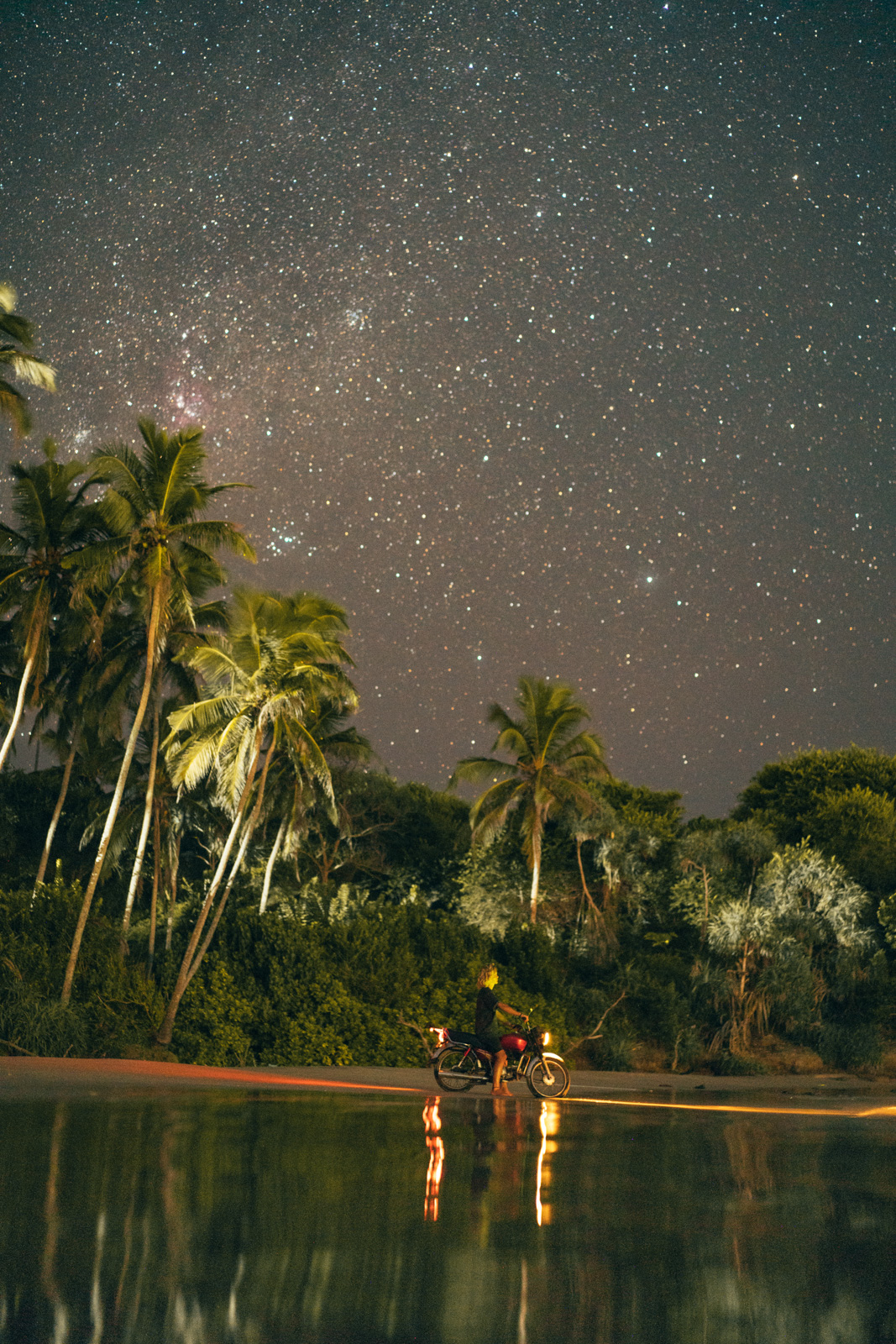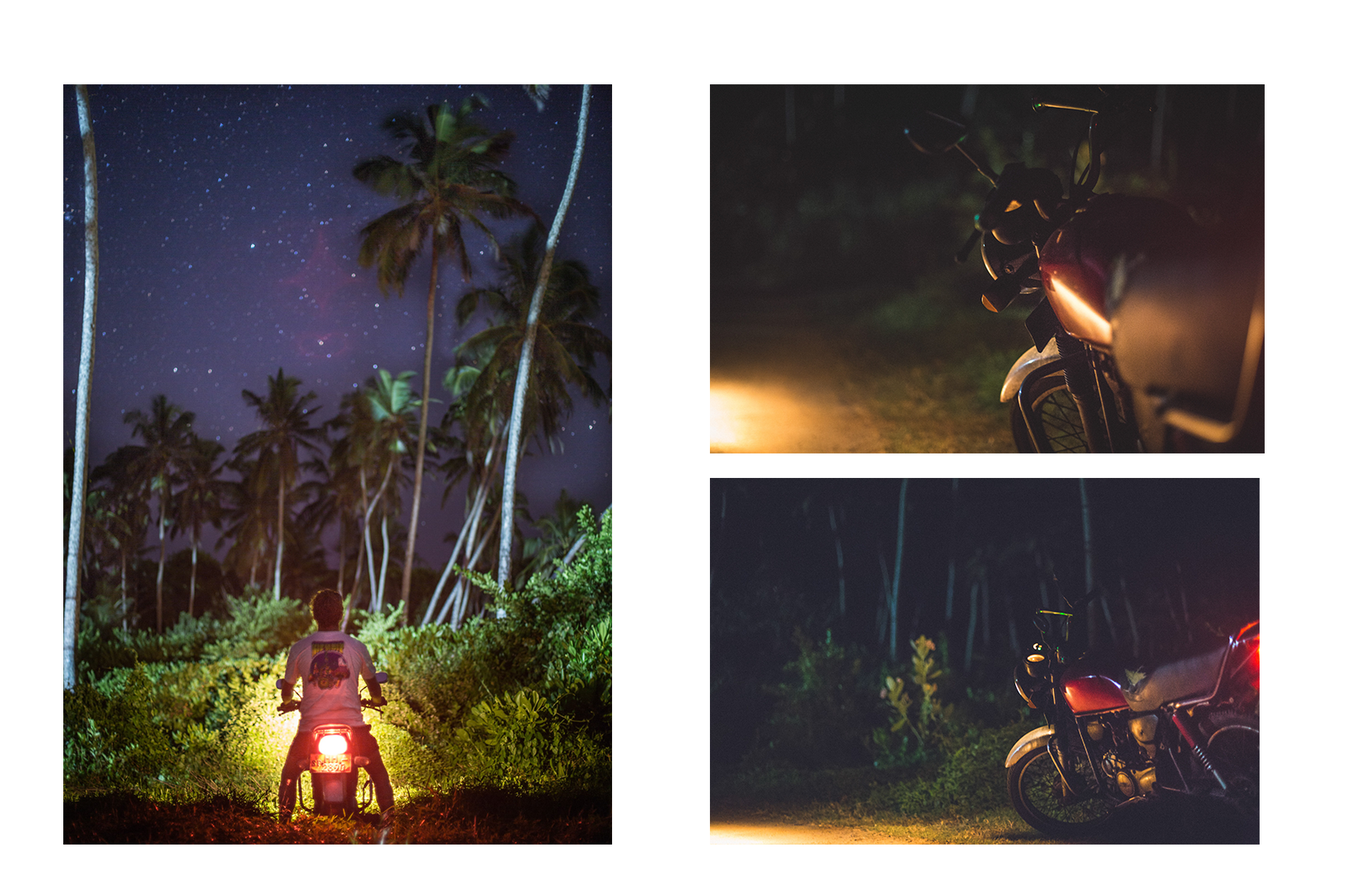 After a shower, rather than rest, the boys sought after a night of adventure. At around 9:30 they troughed off with the bikes up to Dickwella Beach where they set up the tripods for an amazing capture of the beach, the bike, and the starry night sky. From there, they explored the back streets of Hiri by night, not without a few runaways from some territorial jungle dogs. Needless to say by the time these boys hit the bed, they were out.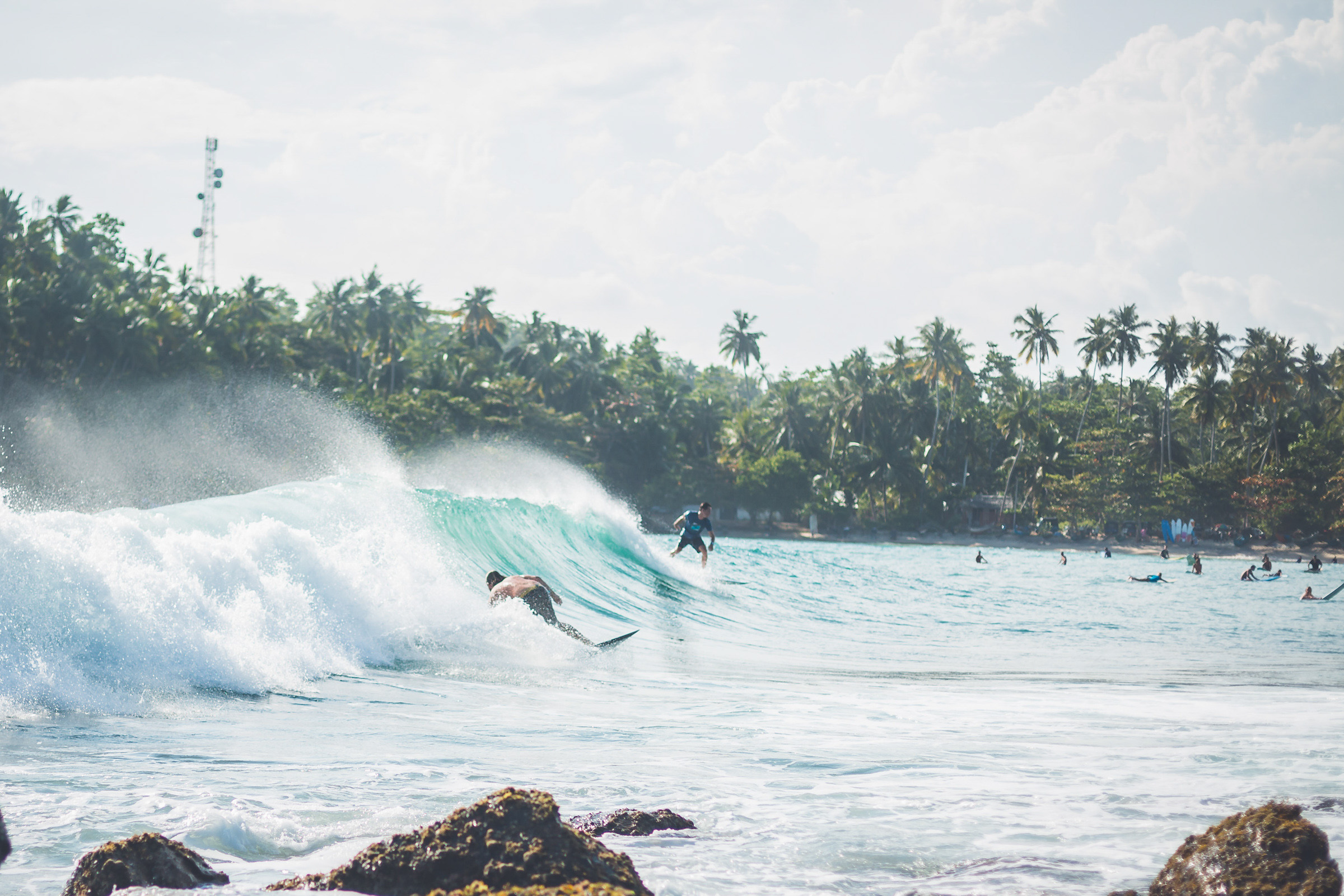 With no air conditioning and no fan, "sleeping in" isn't a concept with the Sri Lankan heat. Early to rise, the boys wanted to cool off and catch their stoke with a morning surf. Accompanied by a guest of Sunshinestories, the gang went out dropping hangtens left and right with cruisy waves in the bay. Dot's Bay House serves up some amazing breakfast, so some warm, coconut honey oats were in order to refuel after the surf.
Naturally on your day off the thing to do after breakfast and surf, is of course, surf. They took turns photographing some from water, some from land, and plenty of waves to go around. After a full day, it was time to head back to the retreat in preparation for tomorrow's work. Luckily, they found some interesting rice paddy fields which created the perfect backdrop to capture the spirit of adventure on this island landscape. From paddy fields to hills with abandoned houses, there's exploring left for your wanderlust soul. 
As a quick bite, you can find little convenience stores and kottu shops on every corner of every town. These guys prefer ice cream and water, coupled with an occasional kitten you're lucky to find. They cruised right through Matara, this time with a fair bit more confidence than before, ending the night back at Sunshinestories retreat. Stay tuned for many more of their Lanka antics, as the need for adventure, as many of us know, can be insatiable.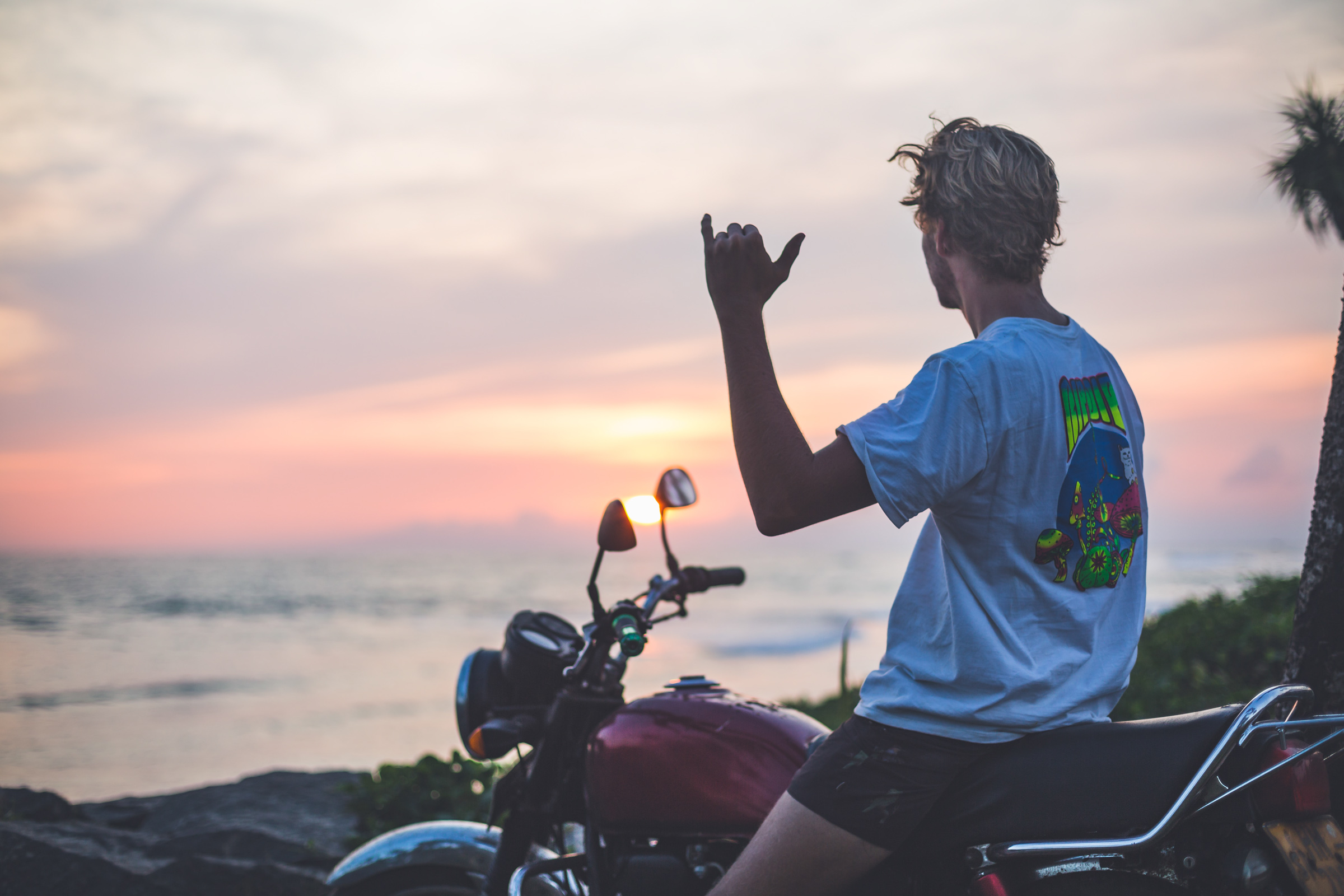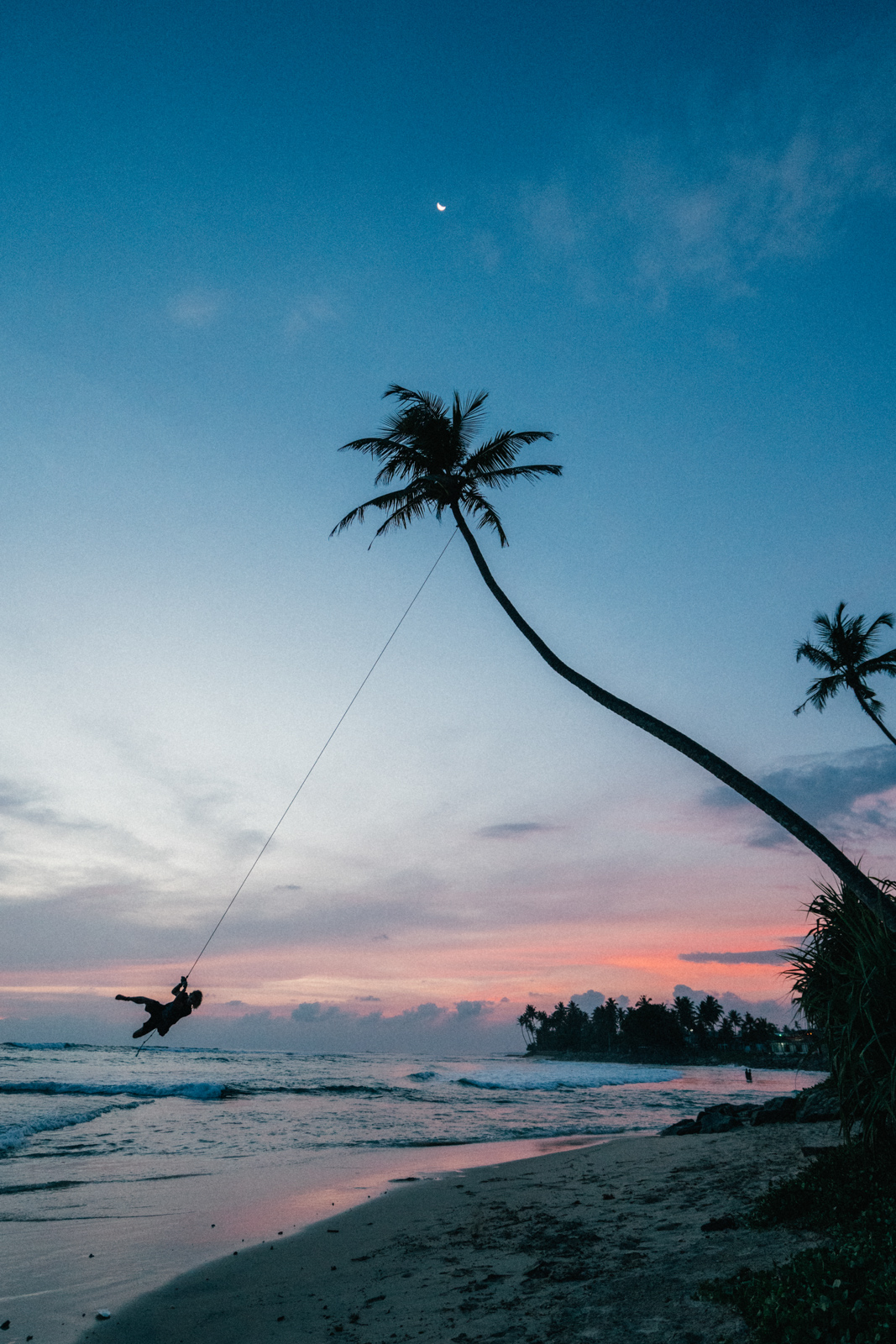 Words by Molly Henze
Photos by Lachlan Dempsey and Oskar Albrekston