We did a little Galle guide two years ago but so much has happened the past few years that we felt a new one was in place. For this post, we'll focus on the fort alone. There's much more to Galle than the fort but let's take that in another post. To read more about how to take the train from our retreat in Ahangama to Galle click here. If you're going midday make sure you have a hat with you and remember to stop to drink ice cream and eat some gelato..
First things first, where to eat in Galle Fort:
Poonie's Kitchen, Pedlar Street. 
A classic that can't go wrong. Their salad thali is a safe bet but they have also added new dishes to the menu. We love to drink one of their ice cold passion fruit sodas. For dessert or fika you must try their famous carrot cake, but their brownie is too die for too. So is their banana bread with passionfruit butter.. Oh Maybe just skip the lunch and head straight for the desserts, all three of them…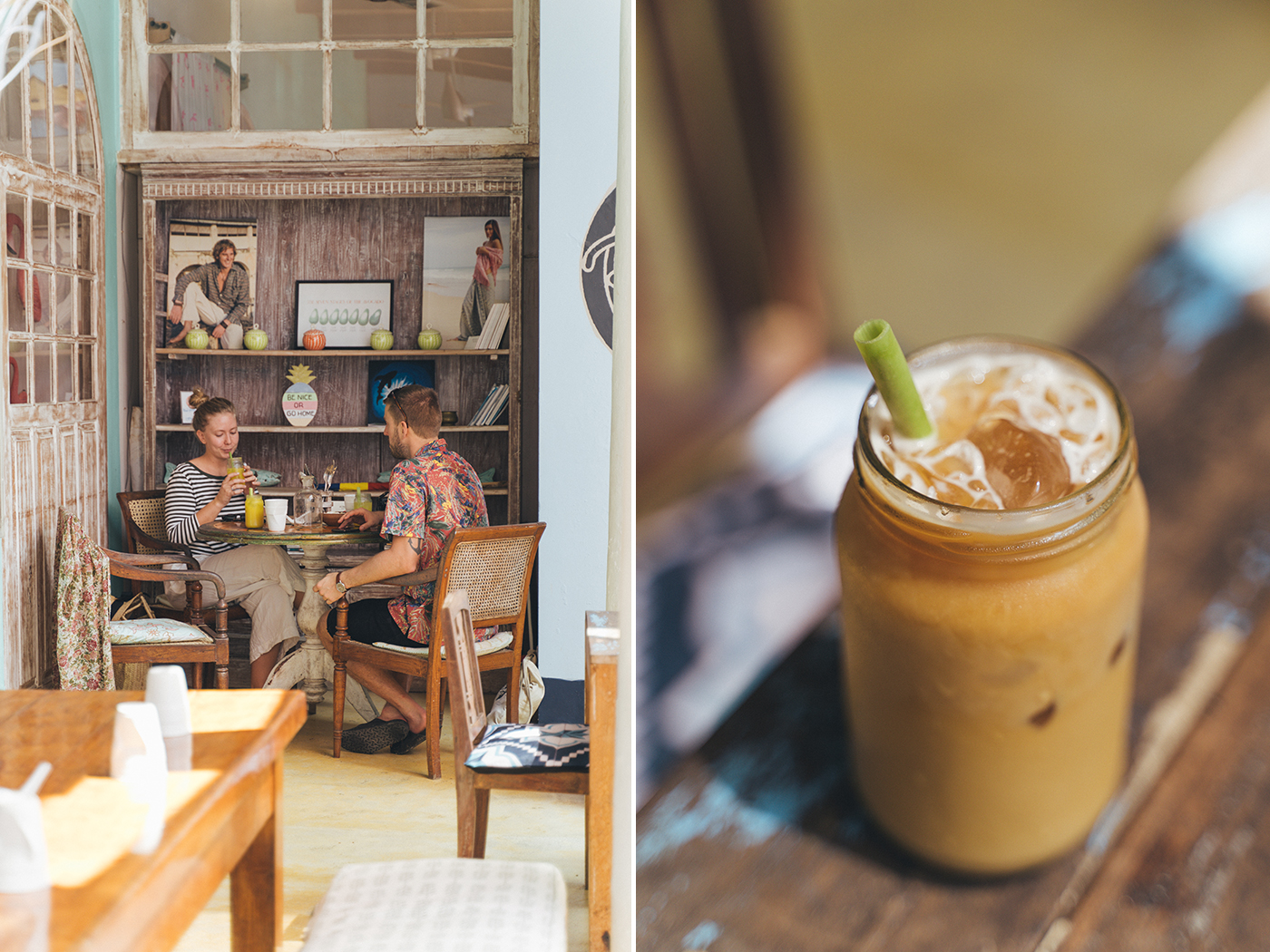 Church Street Social, the restaurant of Fort Bazaar hotel, Church Street. 
Beautiful aesthetics with the perfect #ihavethisthingwithfloors floor. We like to sit down on the breezy veranda and always, always order the same thing: Salad Nicoise. We have tried their crab pasta and that was amazing too. The desserts sounds tastier than they actually are. The only dessert I would bother with is their Chocolate/ orange fondant. They don't have a liquor license you're free to bring your own wine or beer!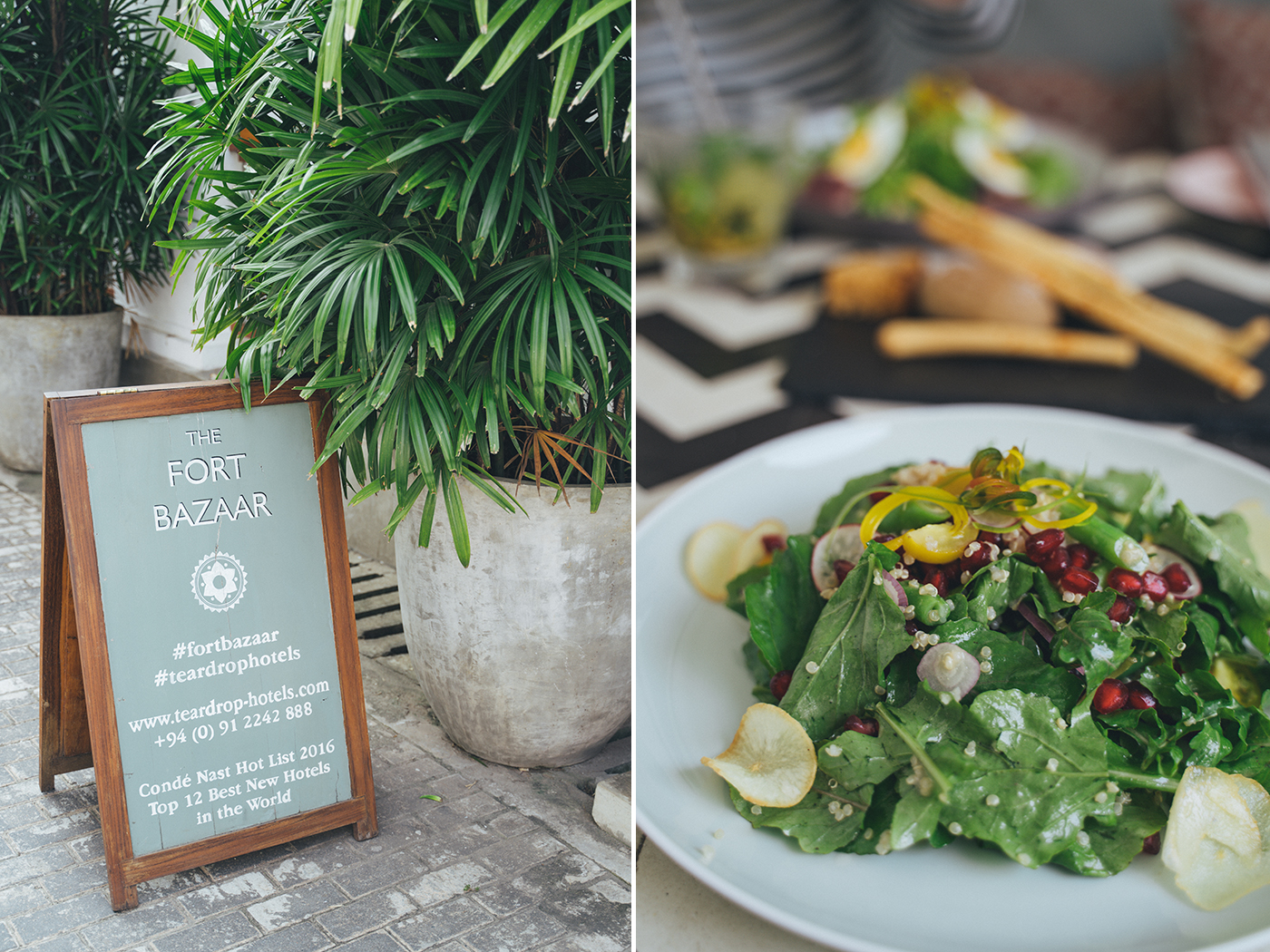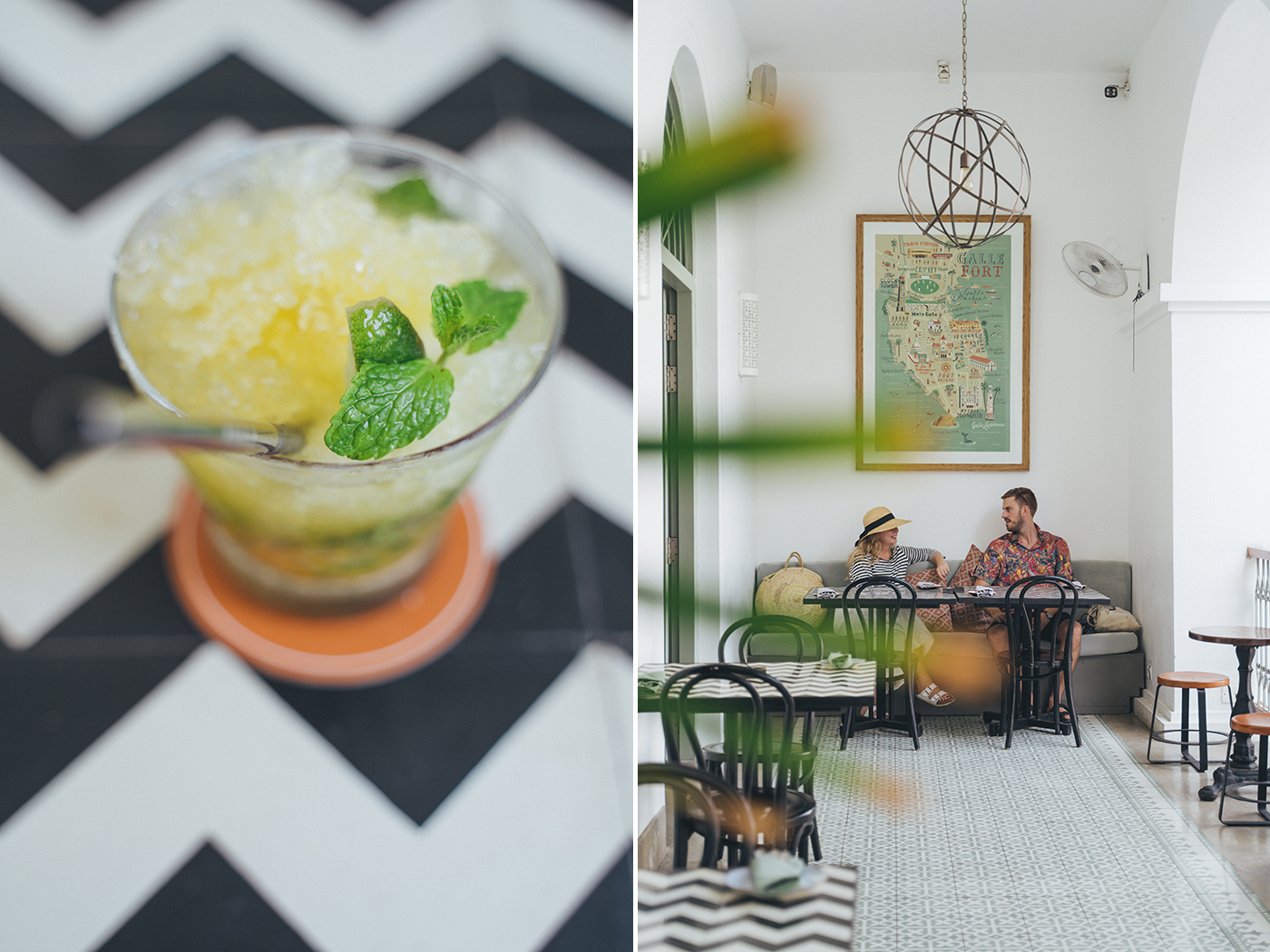 Isle of Gelato, Pedlar Street. 
The best gelato on the island. And if you're in Galle it's illegal not to have it. Favorite flavors: Brownie, Sea Salted Caramel, Cheesecake or one of their sorbets: Mango or Passionfruit!
Where to shop in Galle Fort.
You'll find so many little shops everywhere so take a peek in wherever you feel like it. But these are our favorites..
Barefoot, Pedlar Street. 
An institution started by legendary Barbara Sansoni with the idea to give jobs to Sri Lankan women. Everything is handwoven. You can buy some fabric per meter and bring home or you can choose from the pillowcases, bed throws or sarongs they have made. Barefoot also have a very good selection of books! All of Bawa's books as well as more modern literature.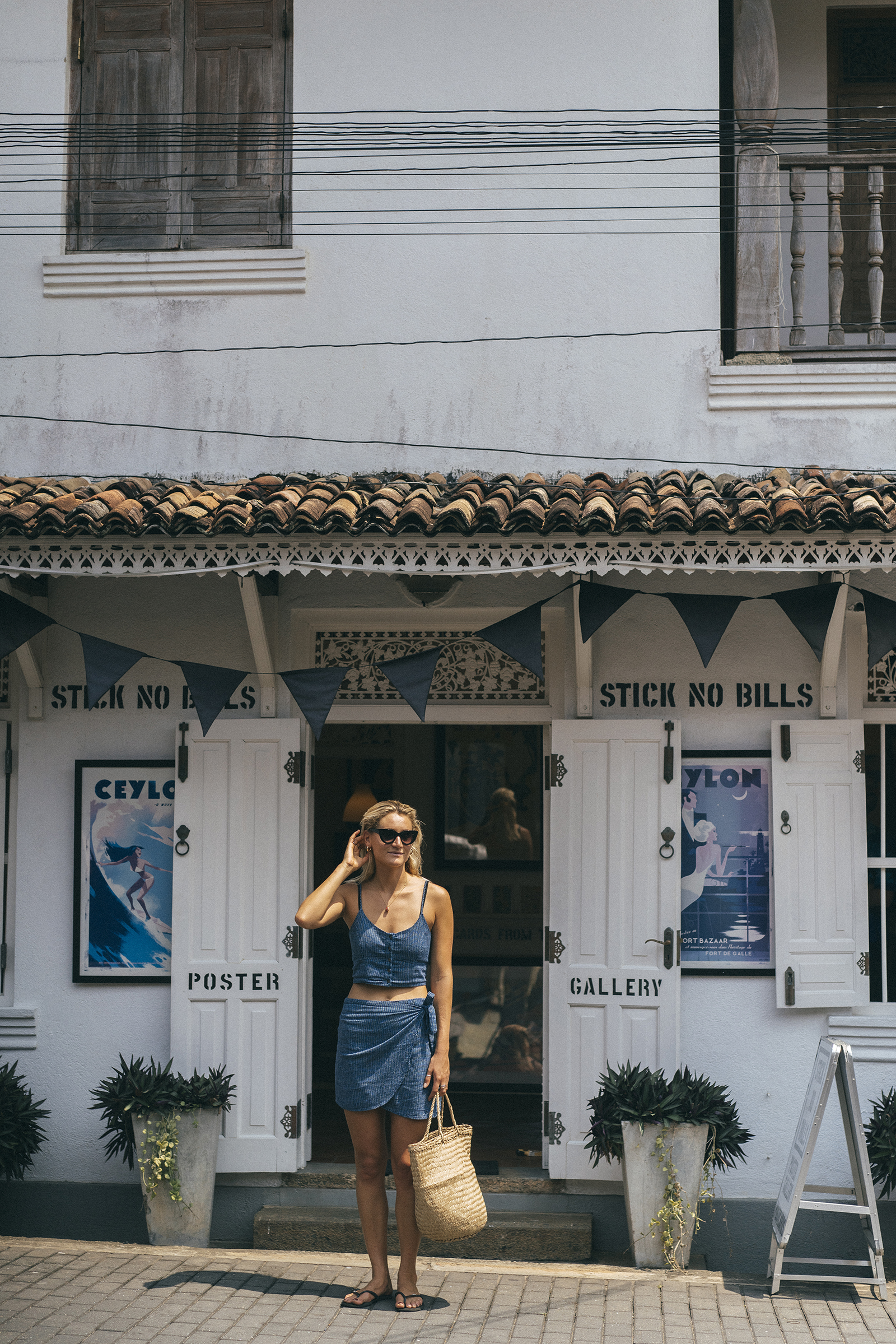 Stick No Bills, Church Street. 
The place to buy cool vintage posters. They even roll up the posters for you so you can transport them home easy. And postcards, they have postcards too.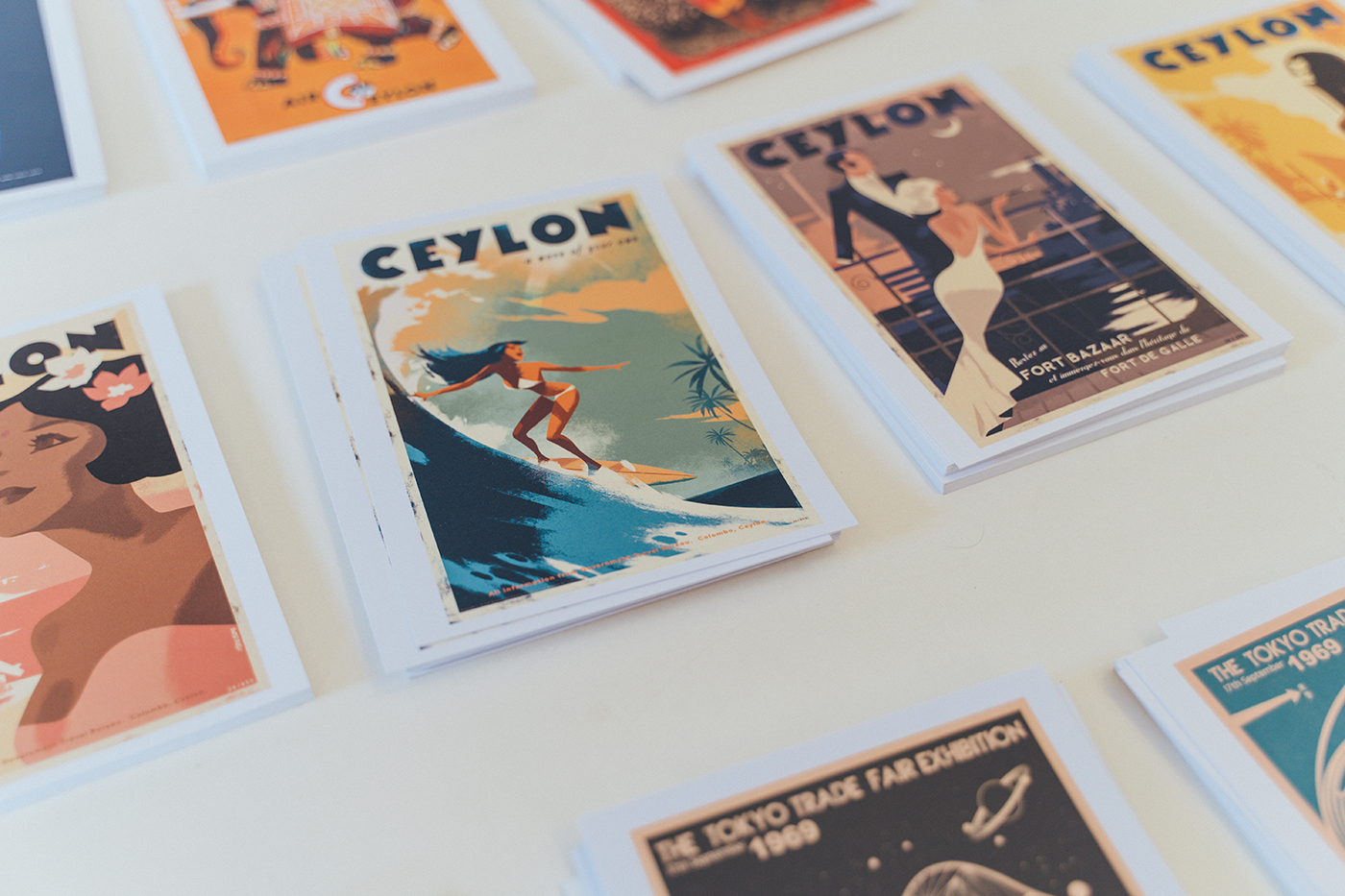 Mimi Mango, Pedlar Street. 
Just in front of Poonie's Kitchen is the coolest shop in Galle (much thanks to their AC) which makes it much easier to focus on all the pretty things. Dresses, shirts and much more!
Other things to do in Galle fort: 
Book a treatment at the best spa in the fort: Galle Fort Spa. Make sure you don't confuse it with one of the newcomers, because they don't live up to the number 1 at all.  Trust us, we have tried. If you're in a hurry enjoy a 45 min fot/leg massage for sore legs or if you have time take one of the full body massages. They do mani and pedi's too. During the busy months, December-March it's good to call ahead and make an appointment!
Walk on the ramparts. Since it's a fort there are huge walls surrounding it and the best thing to get an overview of it all is to take a walk on them. Make sure to stop and check out the cute lighthouse.
Check out one of the many churches or the temple or mosque. Some of them will let you in for a little fee. Make sure you're dressed appropriately. Bring a sarong or a shawl to throw over your shoulders.
Visit one of the museums, we still haven't done this.. So if you go for it let us know what you think!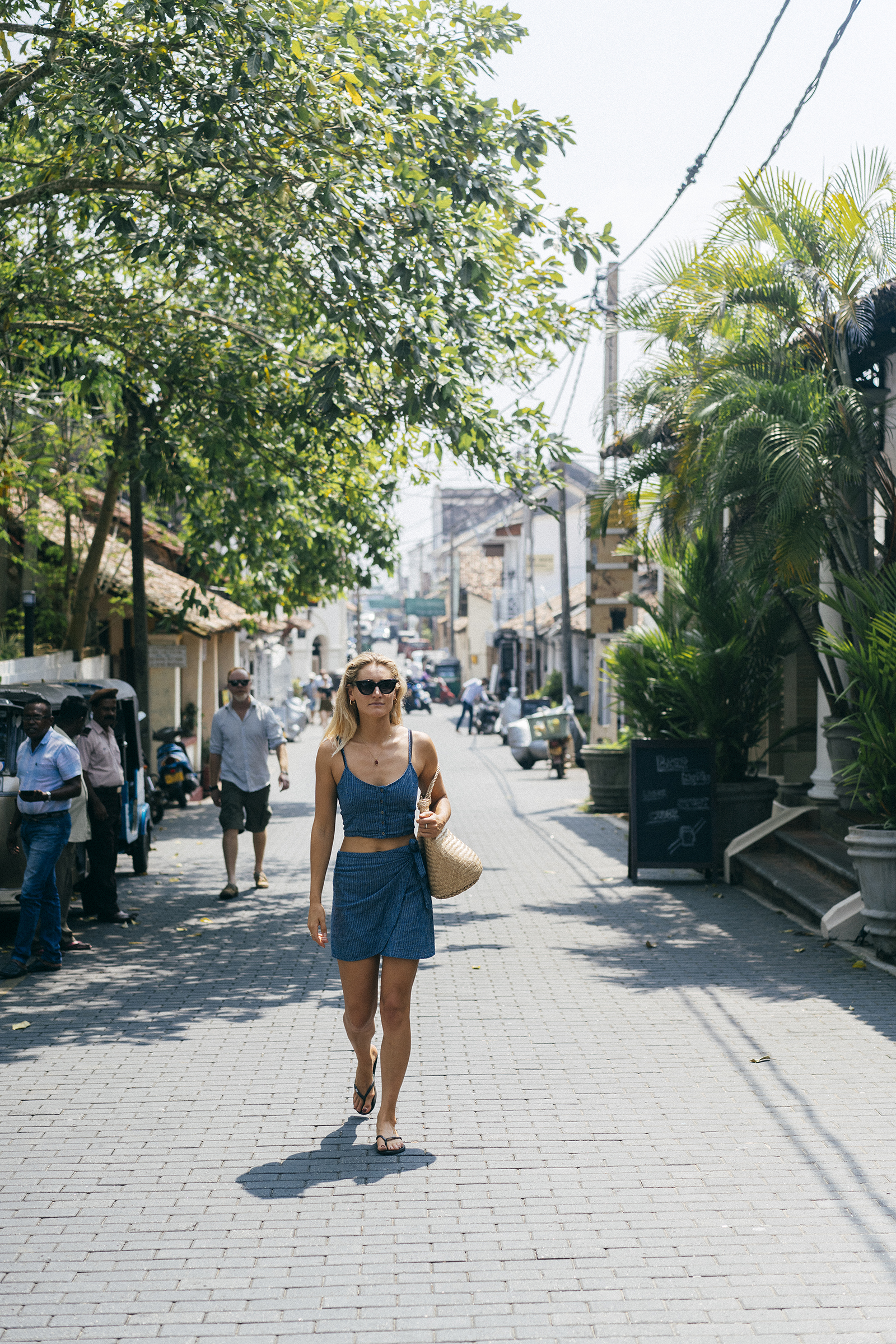 Galle Fort is just 30-40 minutes train or bus ride from our surf & yoga retreat in Ahangama, south of Sri Lanka. Come join us for a week! Click here to see our packages and our calendar.
Photos by Lachlan Dempsey, Linn Toremalm & Isabel Boltenstern.