This is the IslandAdventurist reporting to you live (not really, that's a lie) from the SunshineStories blog! For those of you who don't know me, I am an island born travel blogger documenting people, places and food; mostly food. I truly believe that the prospect of good food is more than enough reason to travel to a place. As difficult as this was for me, I have rounded up my favourite places to eat in Colombo to convince you!
Breakfast is the most important meal of the day and it's easily my favourite! My go-to for a great start to my day is Café Kumbuk! My top choices from the breakfast side of their menu are the Minty Avo Smash, Pesto Eggs and the House Granola! Kumbuk also serves up superb tunes and good vibes galore!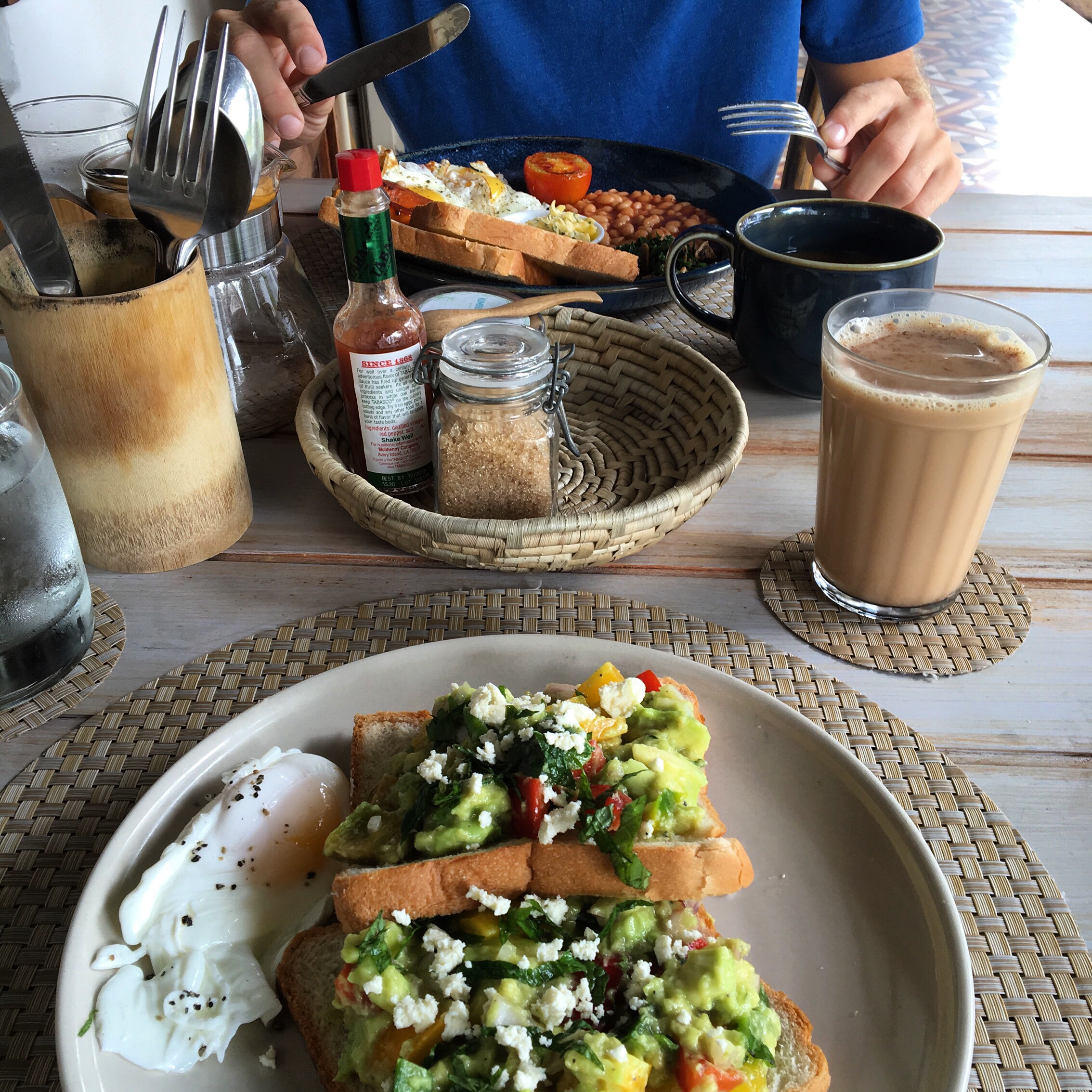 I can be quite traditional with my breakfast choices and I'm a sucker for a good Eggs Benny! My all time favourite (in Sri Lanka) is served with crispy bacon at the Park Street Mews. Trust me, it's a winner! The best part about both these restaurants is they're open for lunch and dinner too! So losing yourself in a wonderful conversation or a chill atmosphere only leads to more great food!
I often find myself at Park Street multiple times in one day because of the fantastic range of restaurants in the area! For some of the best pizza in town, hit up La Trattoria. Like their incredible ice creams, most of the ingredients are flown in from Italy, making their food authentically delicious! Another great hit on this street is Café Français. The Pourcel brothers bring bistro atmosphere and killer cocktails into the mix along with an award worthy Beef Burger! Their starters and tapas make it a great place to grab a drink and a bite to eat.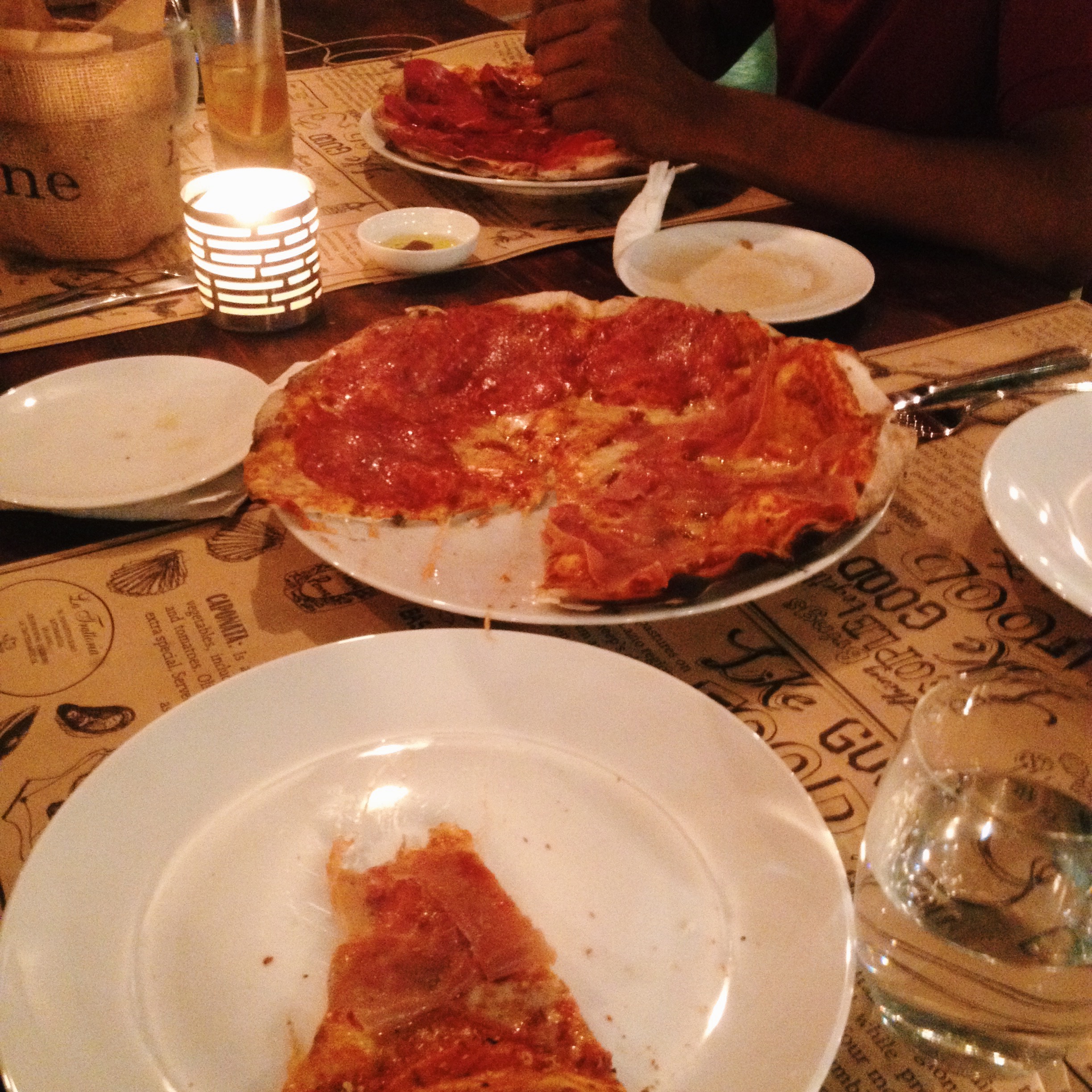 The Paradise Road restaurants, Gallery Café and Tintagel are a definite feature on my favourites list. The quality of the food, service and atmosphere is stellar at both establishments and the history behind the buildings takes the experience to the next level! My standard order is the Black Olive and Feta Ravioli but you can never go wrong with any choice from the menu! Another long term favourite is Nihonbashi. For those of you who crave Japanese food on the regular, look no further. Nihonbashi brings you traditional excellence.
Being Sri Lankan, I usually have to get my kotthu fix at some point in the week. Upali's offers dishes from all over the island, prepared to perfection! The ultimate Sri Lankan food experience purely because you're able to enjoy all the flavours of the island in one place! Another worthy mention when it comes to Kotthu is Pillawoos! For Uncles and millennials alike, Pillawoos is the #1 '3 in the morning' spot for a good feed! Having eaten here sober and during daylight hours, I can testify that the Cheese Kotthu and Iced Milo are delicious 24/7!
A few sneaky extra mentions:
The Dilmah Tea Lounge has a wonderful homely ambience and the best tea available! They take the art of tea to a new territory with their creations and infusions! They also offer crazy good crepes, both savoury and sweet! For those of you who are vegan or gluten-intolerant, head to Milk&Honey! They've got great food to suit any dietary requirement! Last but definitely not least, swing by the Black Cat Café for coffee and iced teas! They serve up a mean Iced Black that can't be beat!
Hope you're all very hungry now because I most definitely am! IslandAdventurist signing off! Hope I see your lovely faces at one of my favourite spots soon!