Name: Elin Hagstein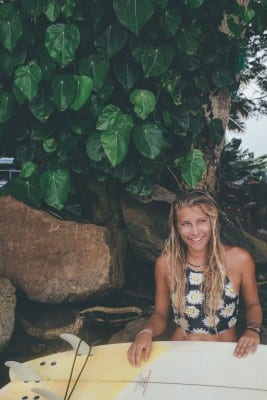 Age: 24
From: Sweden
Role at Sunshinestories: Yoga teacher
Favourite thing about Sri Lanka: The food, its diverse beautiful nature, the people and the local buses!
Words to live by: Knowing one drop is the first step towards knowing the whole ocean. – Osho
What is your yoga background? I started practicing yoga around the same time as I started travelling which would be 6 years ago. I fell in love with it when I met yoga teacher Lyndon Mason here in Sri Lanka, and his sequence became my daily practice. After a couple of years of doing that I decided that I wanted to learn more. So I went to Rishikesh in India. There I enrolled in a one month 200h teacher training course with focus on hatha yoga along with a lot of philosophy. I loved every second of it, and even if they taught me so much, I left feeling that I have more to learn than ever and knowing that I'll go back there soon.
What is your philosophy on yoga? Yoga can be whatever you want it to be. For me it started as a physical practice and then turned into something much bigger than that. It is about embracing how you look at life, increasing your receptivity to everything and everyone around you, a journey from misunderstanding to understanding and 100 % free will. I could go on forever, it is something that is changing all the time, just like we do.
When did you start surfing? About 3 years ago I took my first lesson here in Sri Lanka and then I went on traveling in Indonesia which is where I learned to catch green waves.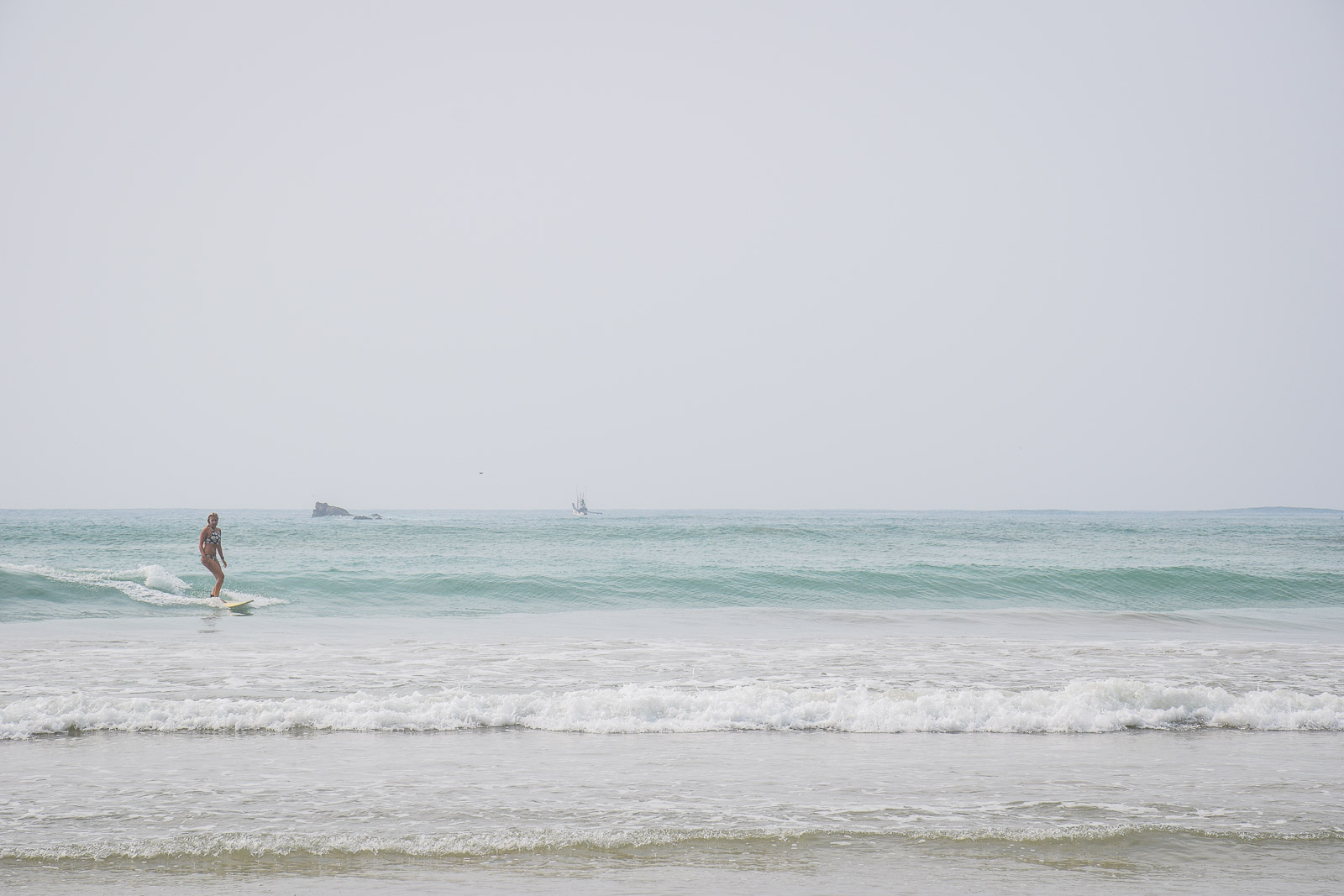 What do you think about the relationship between yoga and surfing? Both surfing and yoga require breath control, concentration and mental and physical flexibility. Yoga will improve your body awareness and balance which is important to be in harmony with the water when catching waves. Surfing teaches you how to be patient and adapt to different situations and staying in the present moment, which will not only be helpful on your yoga mat but also in your daily life. They go hand in hand.
What is your favourite thing/s about working at Sunshinestories? Hanging out and giggling with the Sri Lankan ladies working here, eating incredible healthy food every day and having unlimited access to coconuts. Plus getting to know and sharing yoga and waves with our lovely guests of course.
All photos by the very talented Shakthi Ponniah aka @islandadventurist