We stayed up the whole night packing our boards. Traveling with glassed on fin bing boards is so nice, but also hard, since we absolutely don't want them to break.. We've learned the best way to pack them in by Bing's shop manager Adam, I think now we could jump on the fins and there wouldn't be any damage. Hope so at least, because you never know what mr airport man and his crew will do with your stuff once you hand it away..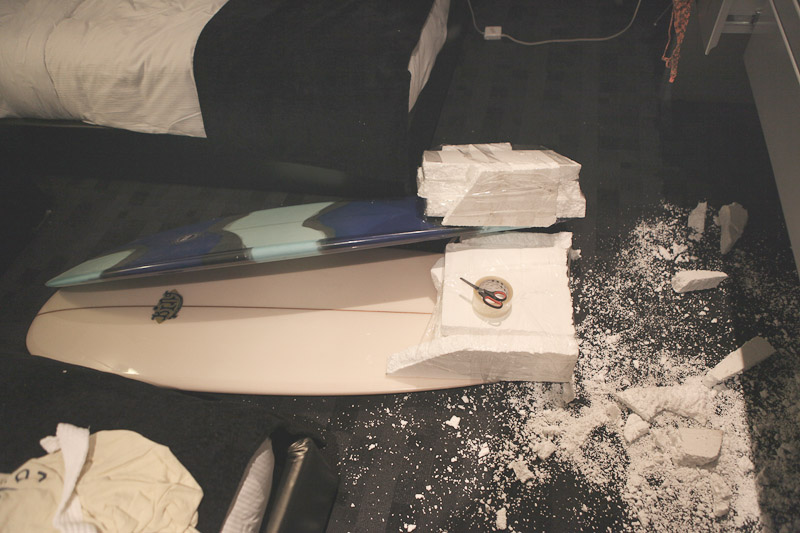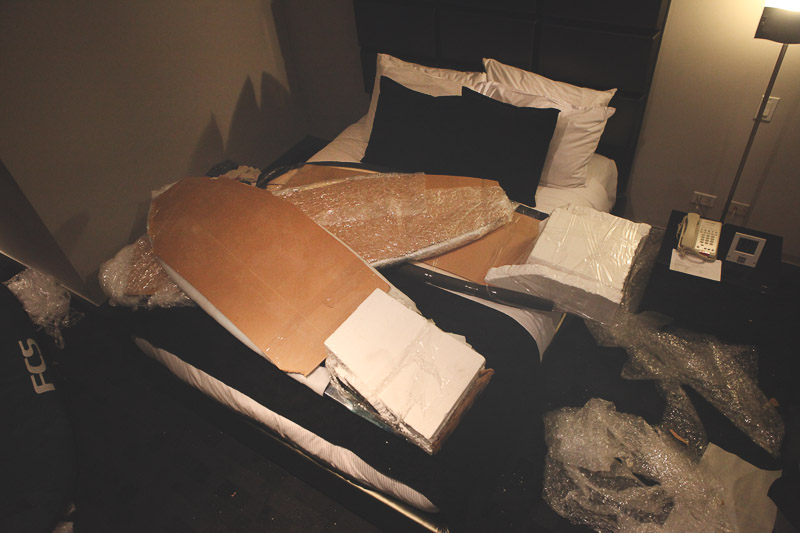 We went to the airport with all our stuff, checking in the boards was an even harder part than packing them.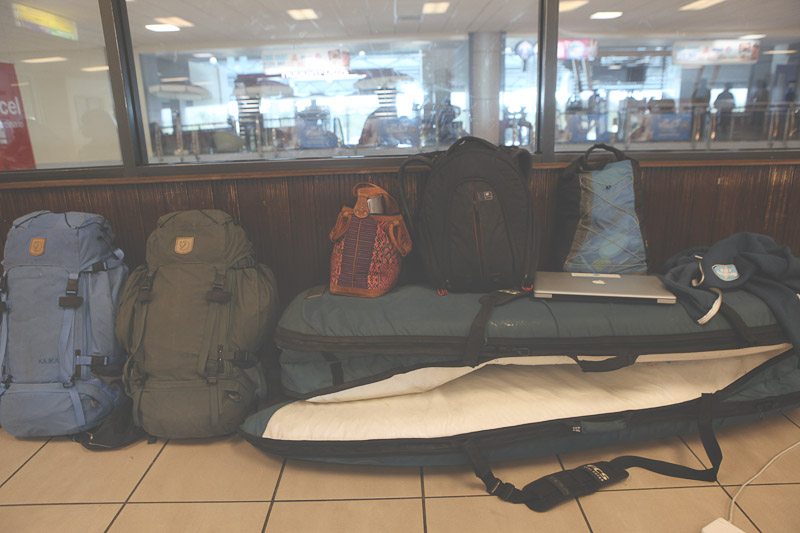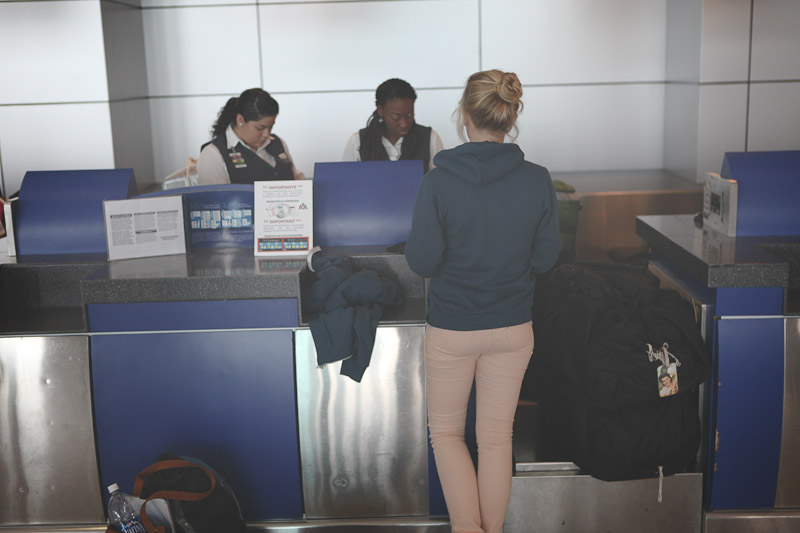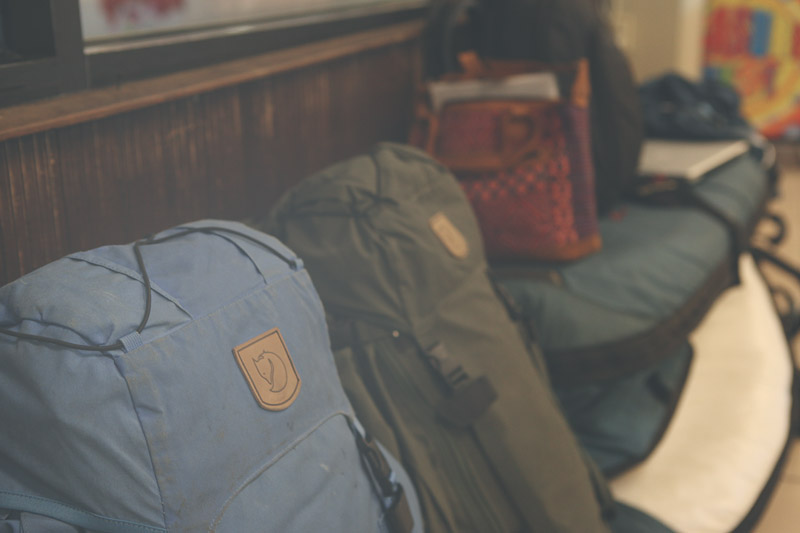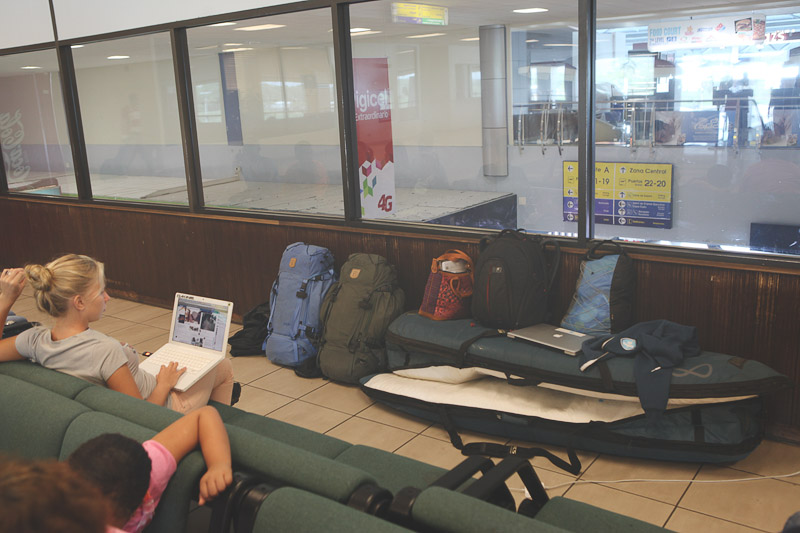 We got treated so well by this great employee from American Airlines who made sure our boards got all the way to Sweden!
Packed in our backpacks in the Fjällräven flight bag, soo great to have, and it has taken the bags and all our stuff safely on all those buses down here as well.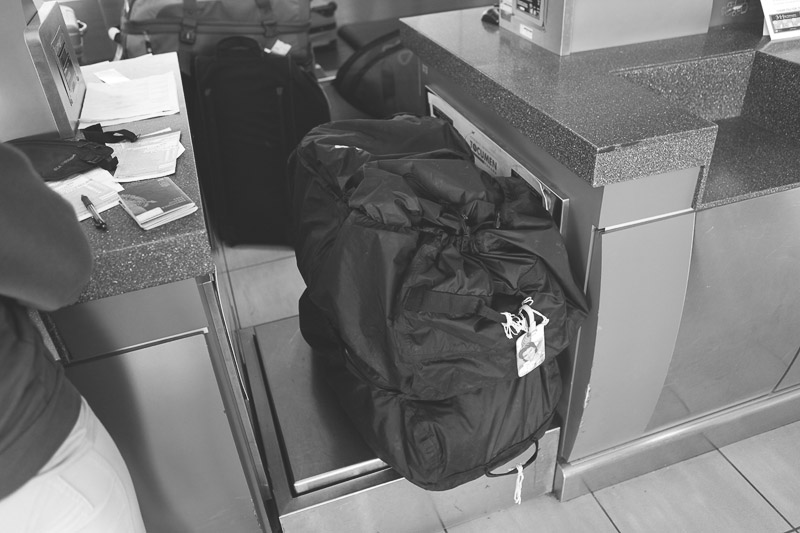 Jumped on the plane to Miami.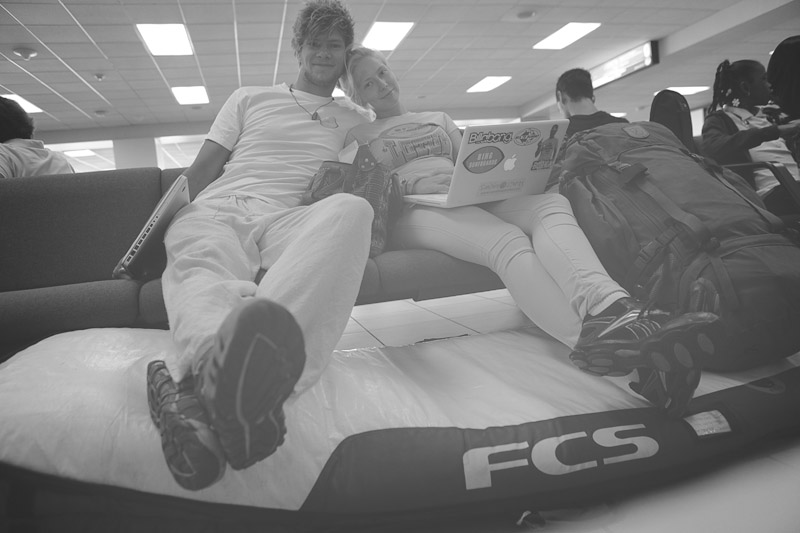 We almost thought we would have time to head down to Miami city but the American airport bureaucracy  is so much bullshit.. Things take so long and are so unorganized it feels like being in the shittiest developing country you could think of. I took us over 2-3 hours to pass the immigration and the line wasn't even long..
At laast we had time to grab a burger and a beer at T.G.I Fridays and get some last american diner feelings.
Finally we got on a big old jumbo-yet with the course set at London.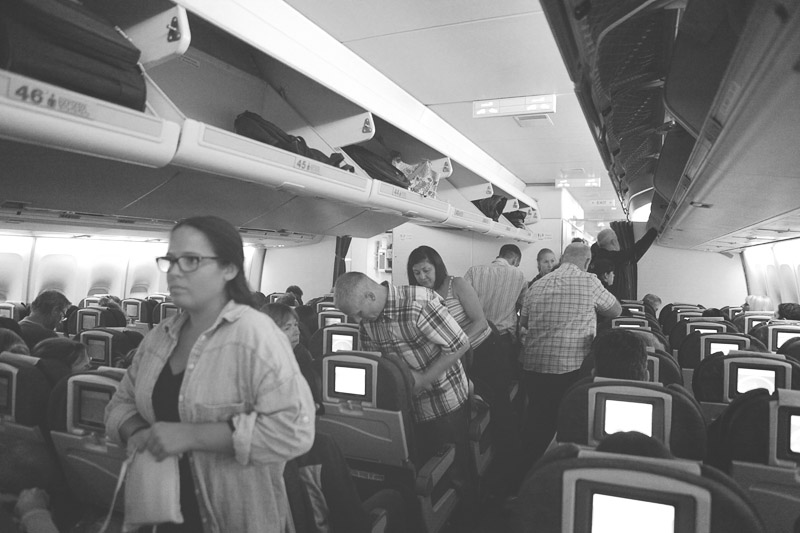 We landed in London and it was chaos.. The weather had been so bad for a week so that they have limited the amount of flights they can take. Apperently they take in all the long distance flights, the big ones, but let less of the short European ones take off. Which resulted in a packed airport, lost bags and a loong extra 8 hours of waiting..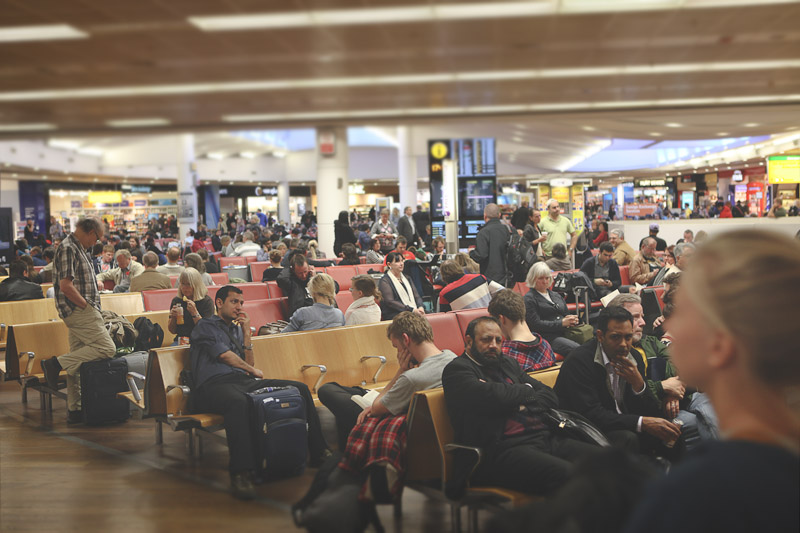 Finally on our lat flight towards Copenhagen. We where so lucky to get tickets to this one, some people had to wait until next morning before they could take off.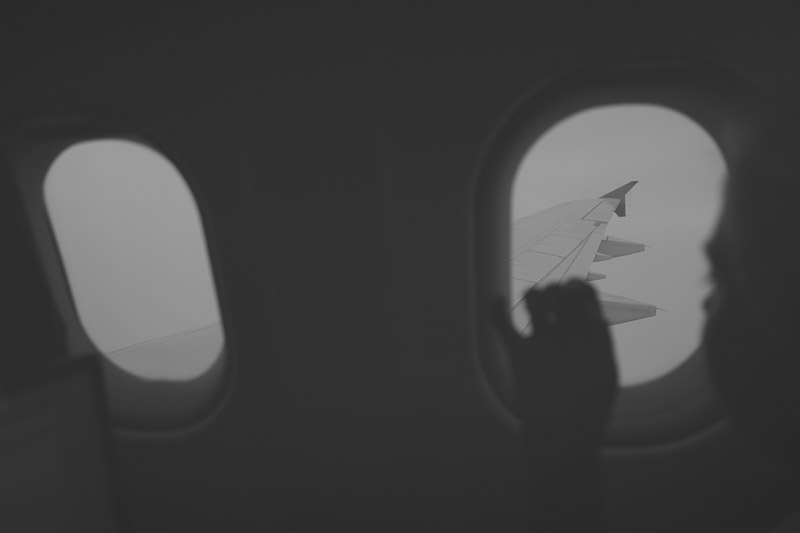 Haaaappy!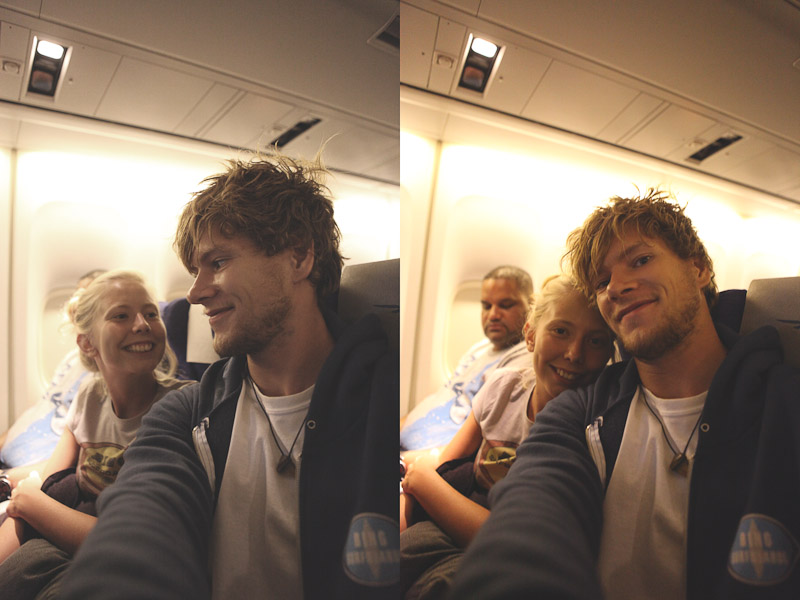 Linn on the train somewhere on the bridge between Denmark and Sweden, finally reception with the phone again, finally she got to hear the voice of her sister again.
And YEEES finally.. In the car with my bro who picked us up at the train station. Just 36+ hours later. So awesome seeing each other again. He's been in Asia traveling around all winter while we have been all over America. We were talking on the mouths of each other all the way home.