i have been afraid of this jump since i first figured its a must to do it if you find yourself in the same country as it. i i have felt the fear streaming in my vains ever since i began to plan the trip here a year ago. when we booked the flight tickets it was no return. down here i have done everything to not think about it. even though its been unavoidable i have done everything to forget. forget though i find myself in the same continent and country as the worlds highest bungyjump. twohundredandsixteen meters!! from south africas highest and most brutal bridge. but when we on our way to plettenberg bay passed a huge bridge with a view that looked very much like what ive seen on many photos i got an inpuls. its a must do! we are gonna do it! so without anyone really noticing (including my own soul) i booked three jumps.
first up was linn love.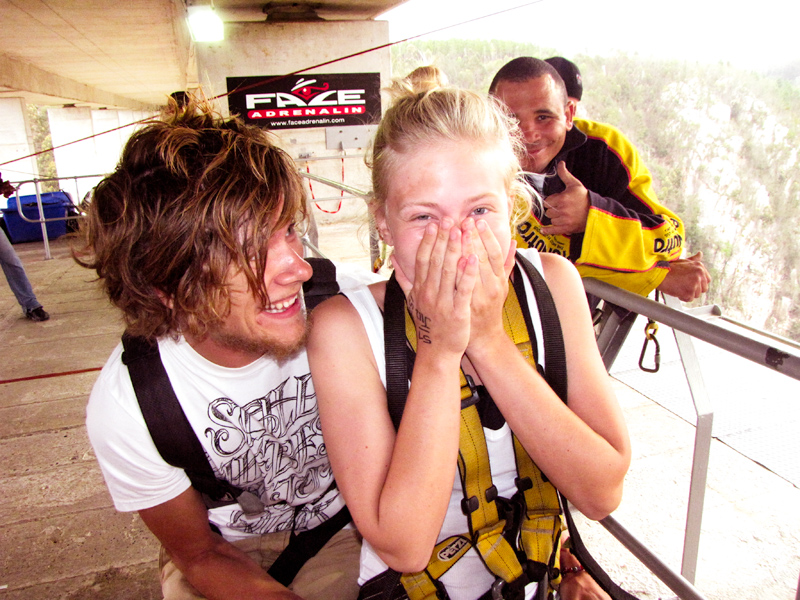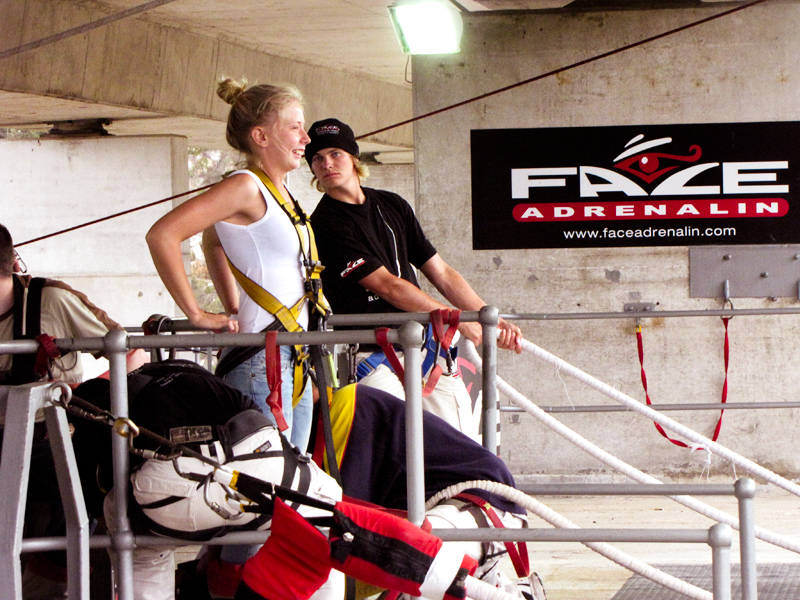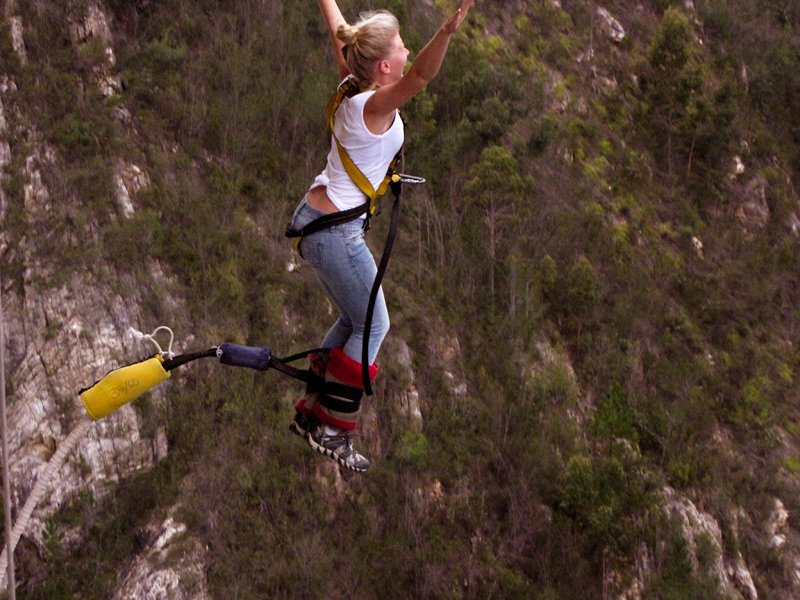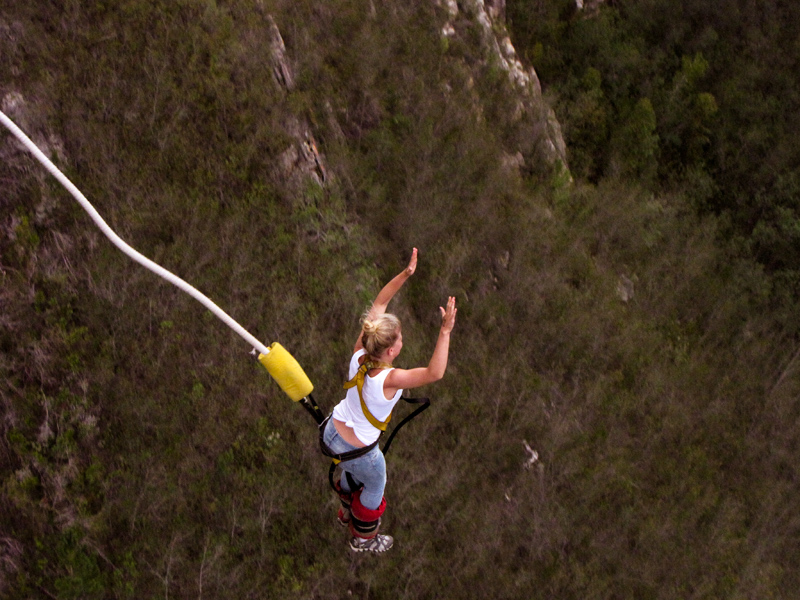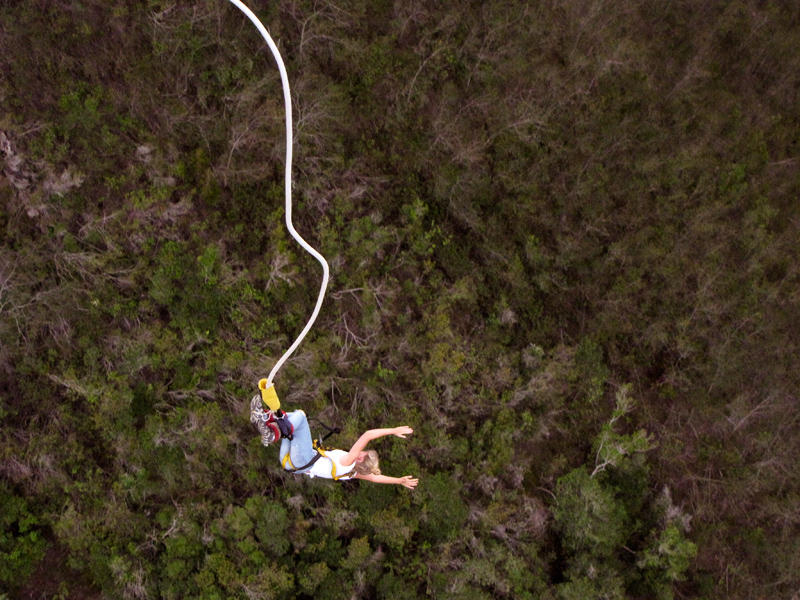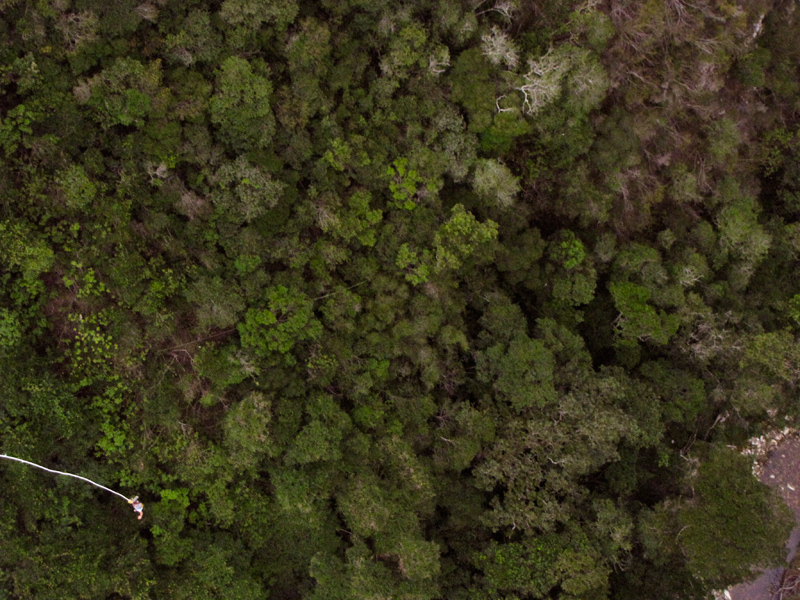 and then it cajsa was next up to temporary kill herself.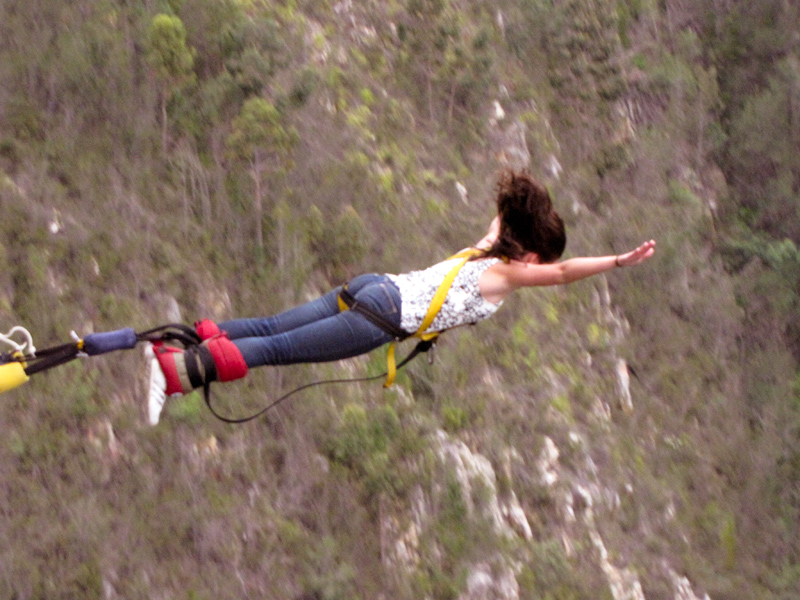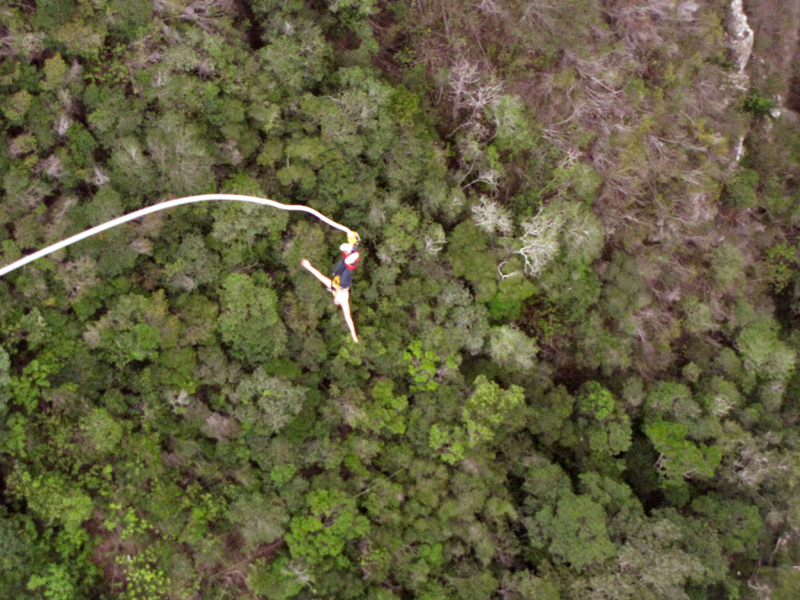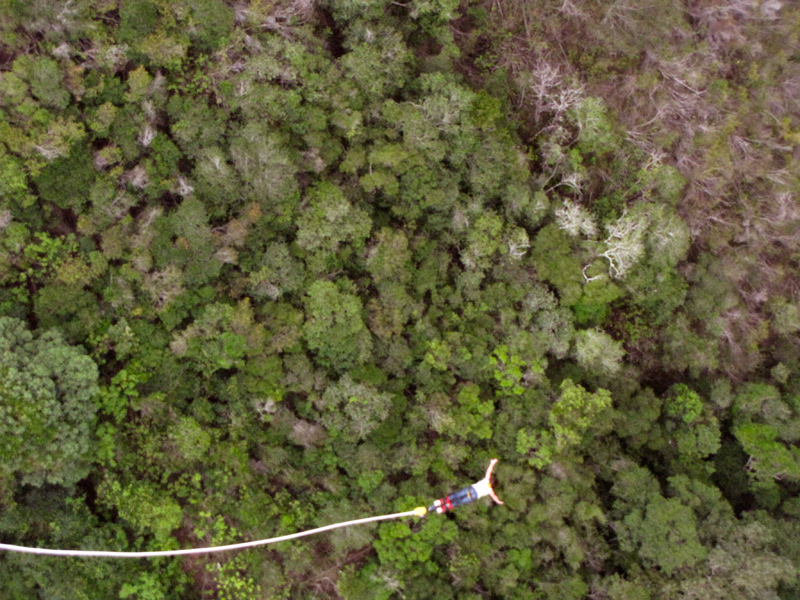 and there i stood watching people throw themself out of a bridge only leaving a long and slowly dissapearing scream to me. getting towed up on the other side of the bridge with a smile bigger than big made me do the most scary thing.